Vietnamese three-generation family with deep affection toward Cuba in hearts
Vietnamtimes reporters met Vu Hoang Phuong Anh (born 1991, Hanoi) on an autumn morning in Hanoi. Her youthful style, shining smile are our first impressions of the young girl.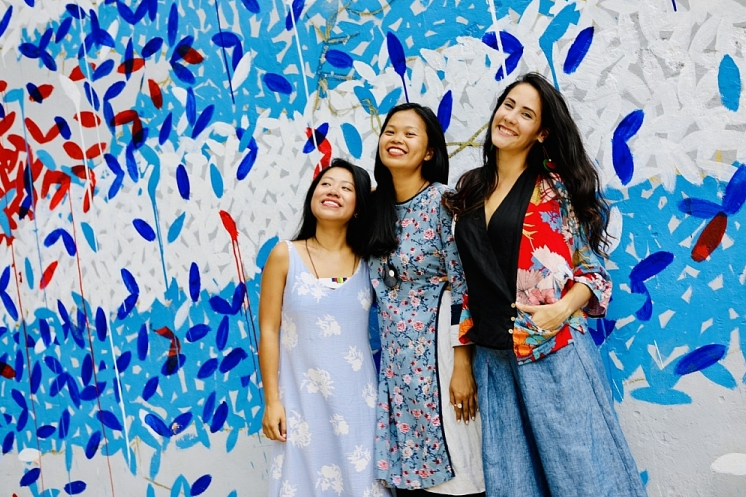 Phuong Anh and her Cuban friends. (Photo courtesy of Phuong Anh)
When referring to "Cuba", the young girl's eyes turned radiant. She showed thousands of pictures on her cellphone that captured the beautiful island nation, her trips, her meetings with Cuban friends. Each photo is associated with the memories that the young girl had when studying and working in Cuba. She went to Cuba from the age of 18, the first time away from her family, traveling halfway around the world to college and to exploration in a beautiful country with friendly and enthusiastic friends.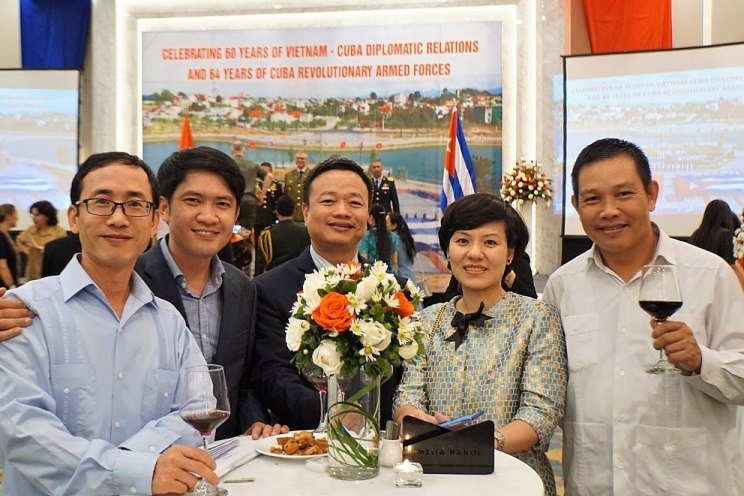 Mr. Vu Trung My (outermost right) - Phuong Anh's uncle - 2nd generation in a family with a predestined relationship with Cuba.
Sugarcane fields memories filled her childhood
The first person in Phuong Anh's family who had a "predestined relationship" with Cuba was his grandfather. Phuong Anh's grandfather is Mr. Vu Van Au (born 1933) - The first former Chief Representative of Vietnam News Agency in Cuba. He was one of the first officials sent to Cuba to study and work there for 15 years (from 1962 - 1973 and then from 1992 - 1996).
Phuong Anh said: "When I was a child, my memories of Cuba came from the stories that family members told about my grandfather". Besides, there were stories that Phuong Anh was told by her grandfather himself about the day he accompanied President Fidel Castro and Vietnamese delegations to Cuba. In his story, Cuban endless sugar cane fields were the place where Cuban friends boast their revolutionary spirit, to overcome difficulties and hardships, to contribute their days and nights in production to grant resources for Vietnamese friends who are in wartime.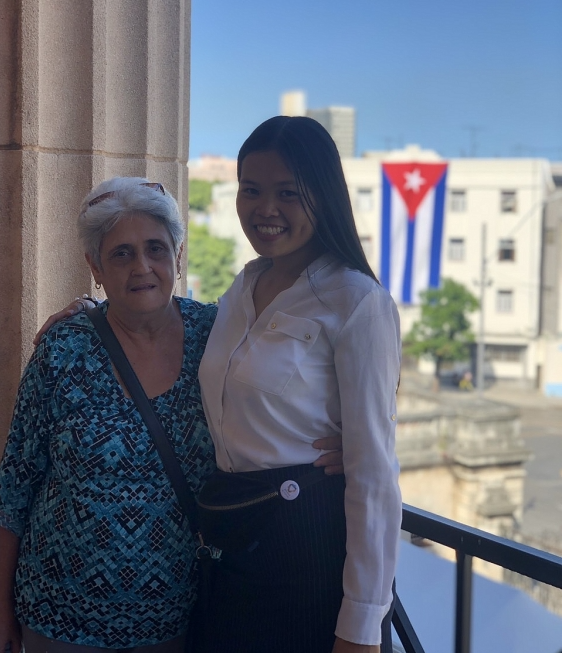 Phuong Anh and her Cuban lecturer, who enthusiastically helped her in her master's studies.
"The vast sugarcane fields in Cuba is a very beautiful image that entered my subconscious mind when I was 5-6 years old. When it comes to Cuba, I can proudly tell my friends stories of my grandfather, about a very strange Latin American-style coffee kettle and the pictures that he took with his "giant" Cuban friend," Phuong Anh shared.
The next person in Phuong Anh's family that had the chance to visit Cuba was her uncle - Mr. Vu Trung My, Deputy Director of the Middle East - Africa - Latin America Department (Central Party Commission for External Relations). "In the early 1990s, Uncle My started to study in Cuba, that was the time when Cuban faced an economic crisis. However, it was also during that time when Cuba encountered so many difficulties that we saw the optimism and resilience spirit of this island nation"- Phuong Anh said.
10 years of living and studying in Cuba is Phuong Anh's unforgettable memory.
Continue her family Cuba-affectionate traditon
In 2009, Phuong Anh won a scholarship to Cuba to study biochemistry. 18 years old, studying alone in a country halfway around the world away from home but the young girl does not terrified. "I got acquainted with Cuban culture easily even though it did not resemble Vietnamese culture, perhaps because Cuba is a part of my childhood memories," Phuong Anh said.
The young girl added that the time when she came to study and live in Cuba - a multicultural, multi-ethnic country had special meanings. Here, she met and became close with many Cuban as well as international friends. They saw her as a family member and did not hesitate to help or stand by her side through joy and sorrow. Phuong Anh said: "Every year on the occasion of Christmas or New Year, I always get invited home by my friends to enjoy cozy meals, just like my family in Vietnam usually do."
In this island nation, Phuong Anh traveled through 16 provinces, from the East to the West, exploring and experiencing different aspects of Cuban life. "The more I travel, the more I love the people here. Although life is still challenging and hard, they are not discouraged or bored. Positive thoughts always exist and are the driving force for them to have more strength to cope with difficulties. For me, these are extremely powerful "weapons" that will help Cuba further develop," said the young girl.
Although she has returned to Vietnam to live and work since 2019, the young girl's link with Cuba has not ended. Currently, she is working for Viglacera - one of the largest corporations in Vietnam with many investments, production, and business activities in Cuba. Phuong Anh said she feels lucky to have that opportunity and will try her best to contribute to the effective promotion of projects connecting the two countries.
Focus
Vietnam has so far detected 108 Omicron cases returning from overseas in 10 localities, including 68 cases in Ho Chi Minh City and 27 cases in Quang Nam.