Vietnamese Cuban community celebrate 2021 New Year
The Vietnamese Embassy in Cuba had held a meeting for the overseas Vietnamese to welcome the 2021 New Year.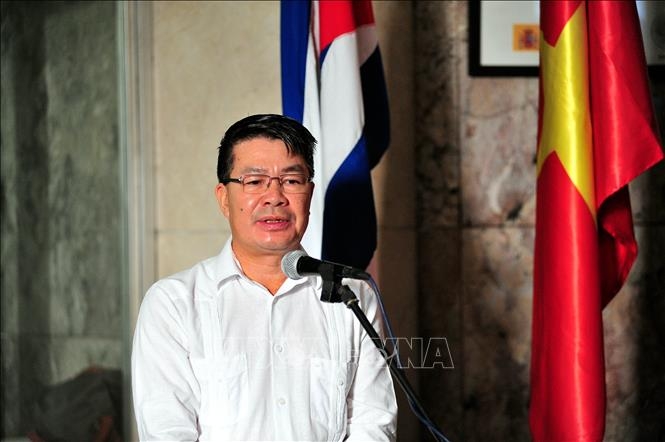 Mr. Le Thanh Tung, Vietnamese Ambassador to Cuba (Photo: VNA)
At the meeting, Mr. Le Thanh Tung, Vietnamese Ambassador to Cuba reiterated the great challenges that the COVID-19 pandemic had brought to the world, as well as Vietnam and Cuba in particular. Tung also reviewed the concerted efforts and policies against the pandemic of the two countries. He expressed his belief that Vietnam and Cuba would become more resilient and prosperous in 2021.
On the occasion of the 60th anniversary of the Vietnam-Cuba relationship, Tung emphasized the special meaning of the bilateral friendship, reaffirming that Vietnam would always be supportive of Cuba's revolutionary cause and development path.
Tung also wished those Vietnamese nationals residing, working, and studying in Cuba to continue to promote the deeply-rooted solidarity and achieve further success, which would contribute to build and defend the Vietnamese homeland, nurture the faithful and loyal Vietnam-Cuba friendship.
Representatives of the Party Committee and the Vietnamese Embassy in Cuba presented certificates of merit and awards to Vietnamese groups, officers, and students with outstanding attainments in 2020.
At the end of the meeting, participants had the opportunity to enjoy an assortment of traditional Vietnamese foods and cultural music programs performed by overseas Vietnamese university students.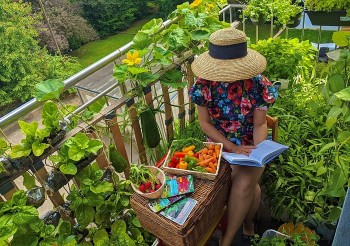 Overseas Vietnamese
An amaetur farmer, Chang Nguyen taught herself to build a small green space on her balcony.
Multimedia
In September, some isolated resorts in Sa Pa, Lao Cai Province and Hoa Binh Province have welcomed tourists with negative test results for Covid-19 within 72 hours.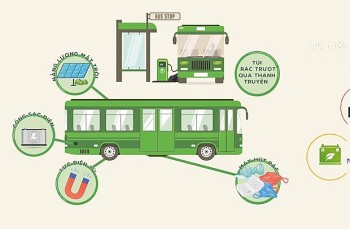 Viet's Home
Up to 800 initiatives on environmental protection have been submitted by Vietnamese youth to the British Council after only two months of launching.