From October 5 to 7, 50 officers of the Traffic Police Department were trained important skills including driving, leading groups, arranging vehicles, protecting security, order and traffic safety for the Party Congress of the Central Public Security and the 13th National Party Congress.
On this occasion, 25 female traffic policemen controll over powerful motorcycles to exercise for the first time.
Owning 1.6 meters in height, all female traffic police are in good health to ensure the completion of the task of driving powerful motorcycles.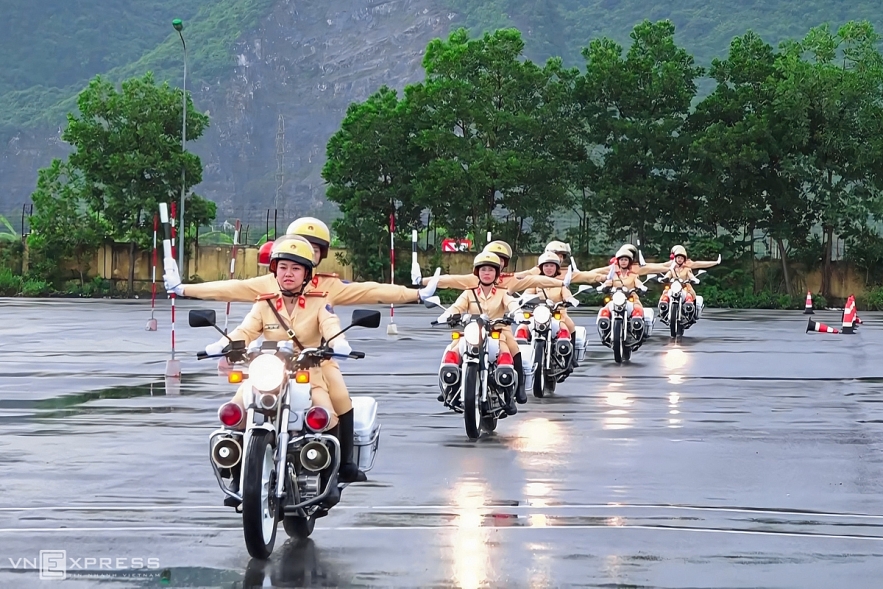 Photo: VN Express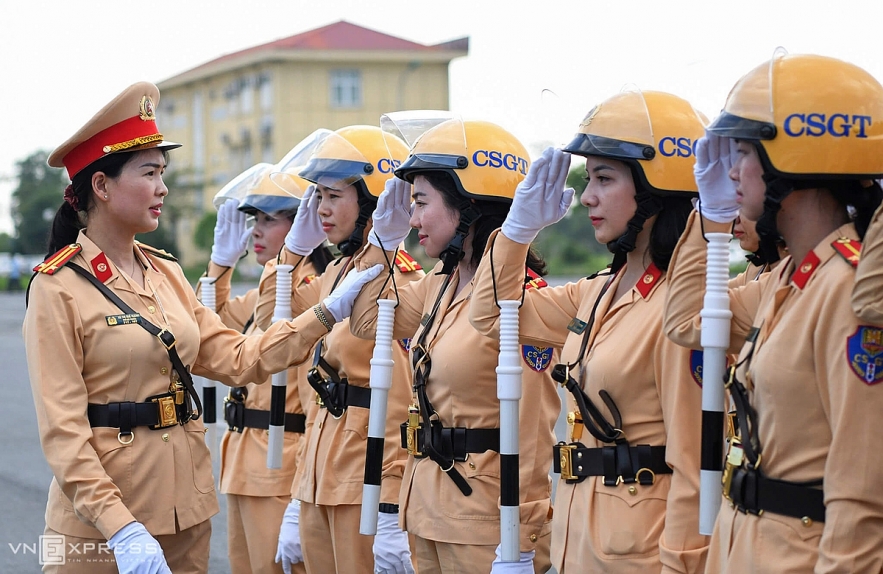 Photo: VN Express
"Initially, I had some difficulties in using toes to switch. After being well instructed, it took me less than 30 minutes to be able to join the convoy going back to each other, to perform the operations of leading groups and overcame obstacles", Lt. Vu Quynh Nga (27 years old, General Staff Department, Department of Traffic Police) shared.
Among 25 female police officers, some participated in ensuring traffic order and safety at major events such as APEC 2017 in Da Nang, side meetings of ASEAN 16, Vesak 2019 ...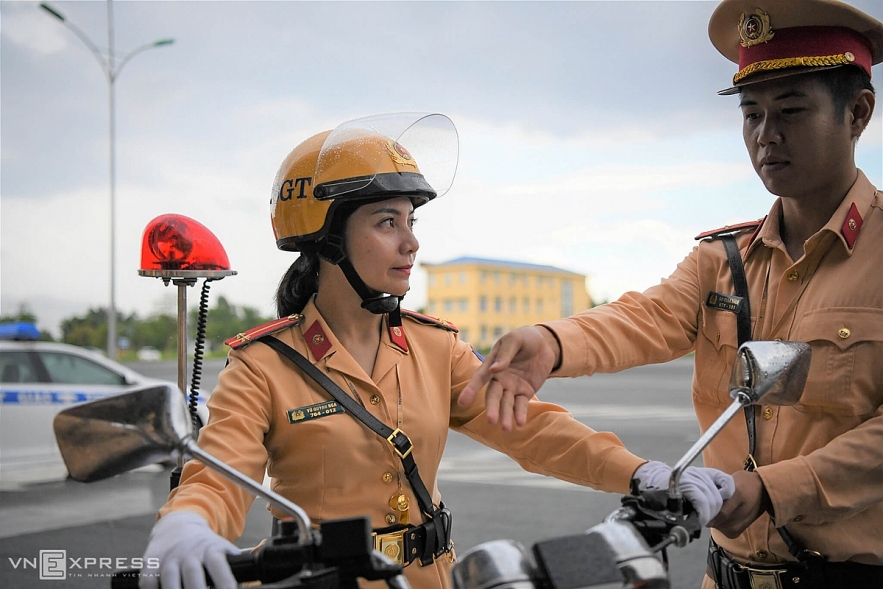 Photo: VN Express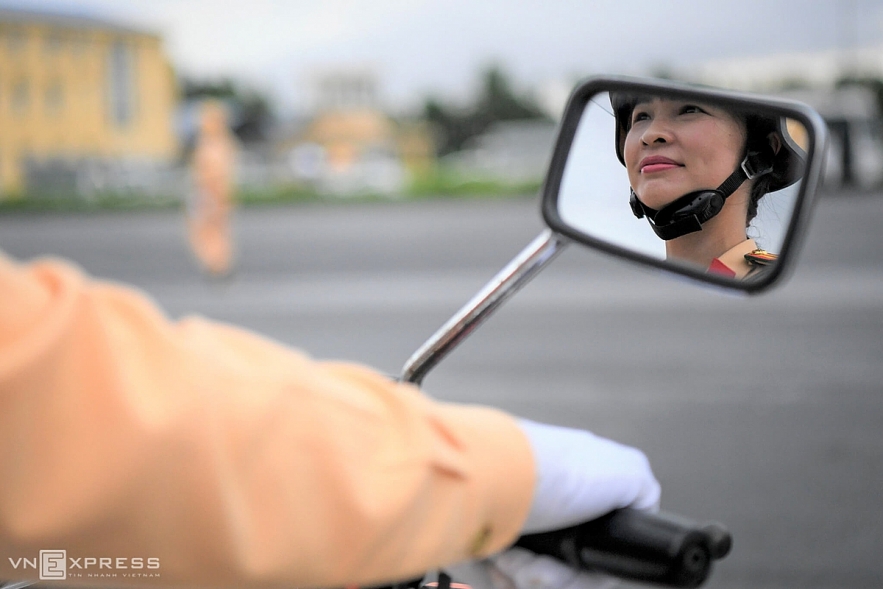 Photo: VN Express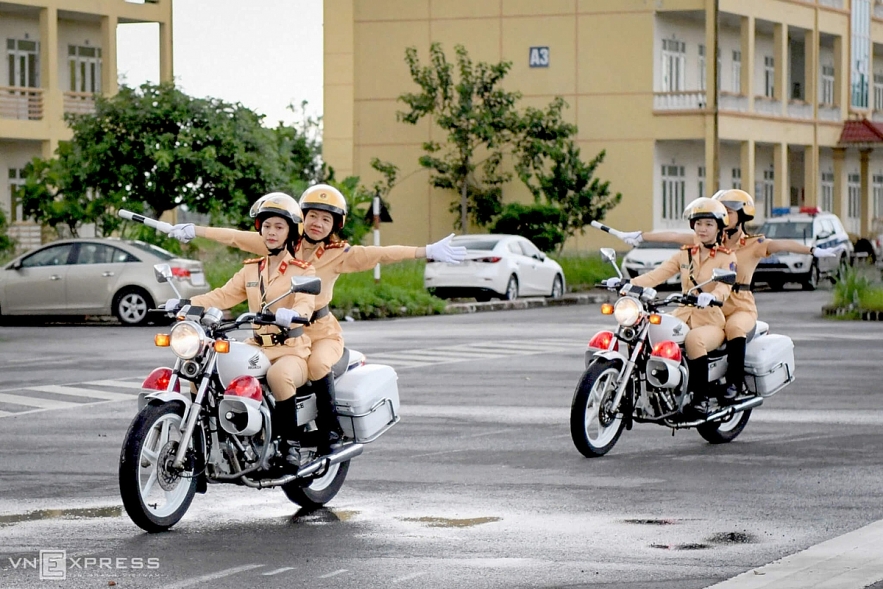 Photo: VN Express
Female police trained with 250cc powerful motorcycles. They are required to master actions according to the command of the commander, such as: Request other vehicles to slow down, close to the right side of the road, give way to the priority convoy, require all vehicles to temporarily stop to give way to the priority convoy ...
Every day, the training on the sports field of the female police last from 7am to 5pm.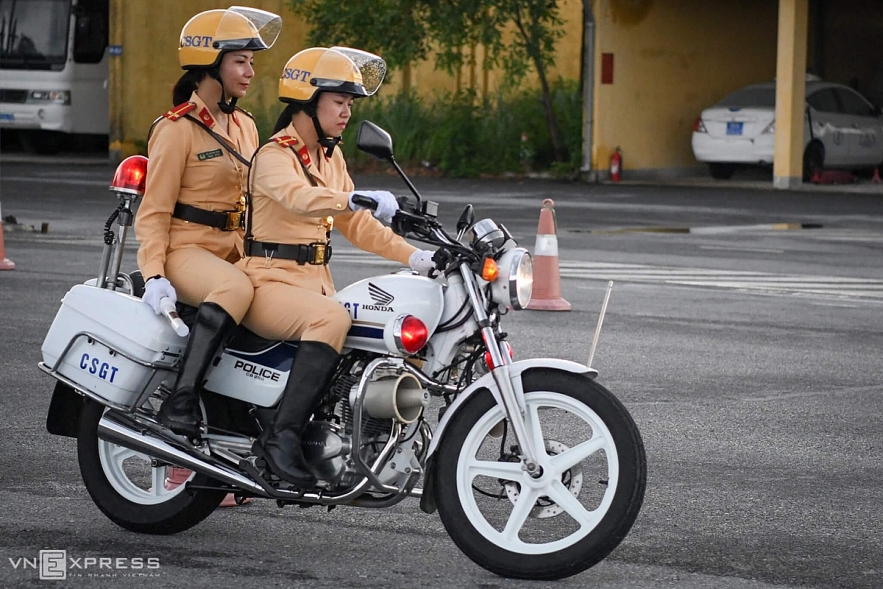 Photo: VN Express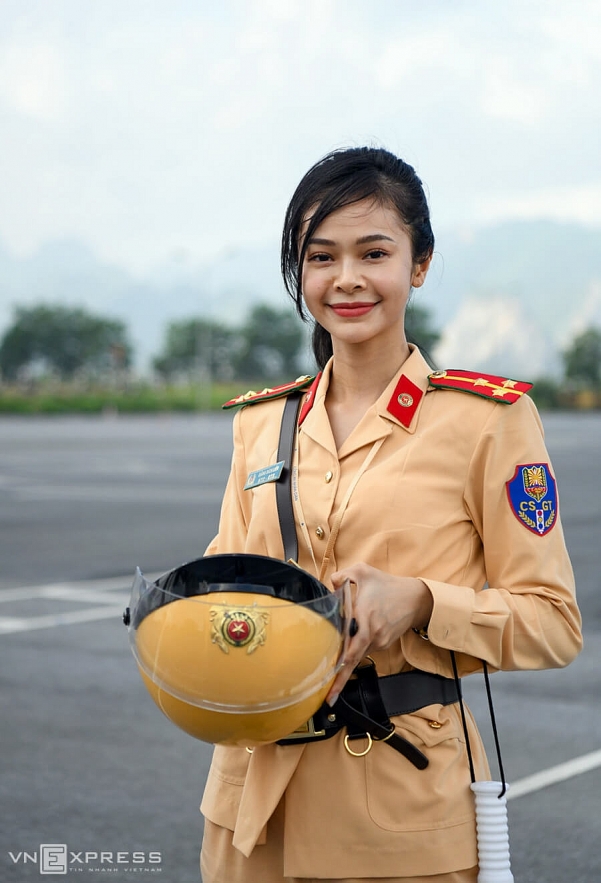 Photo: VN Express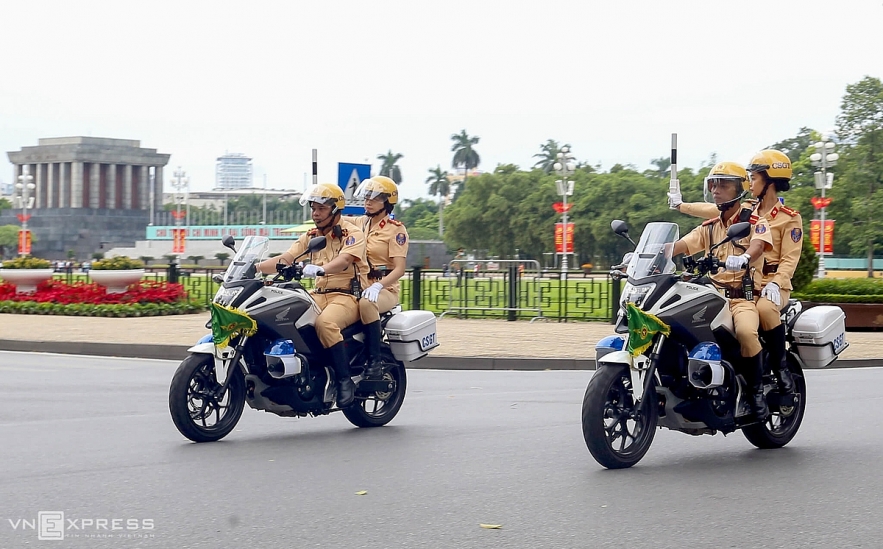 Photo: VN Express
After a proficient training at the training center, on the morning of October 7, the female traffic police and male colleagues began to practice leading the group through the central streets.
During the practice, the male policemen were equipped with a radio, mounted two speakers in the front that continuously signaled to clear the road. The policewomen sitting in the back, using the traffic command stick, signaled to stop vehicles and give way to the priority convoy.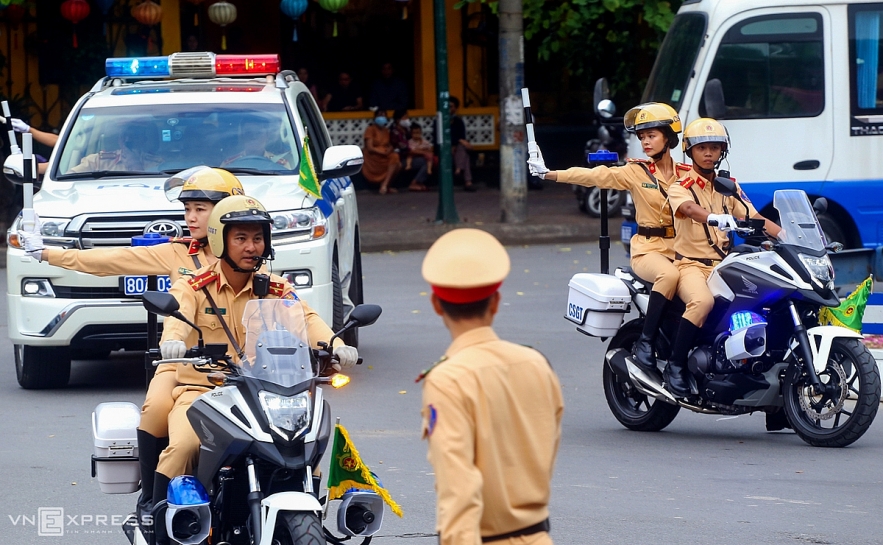 Photo: VN Express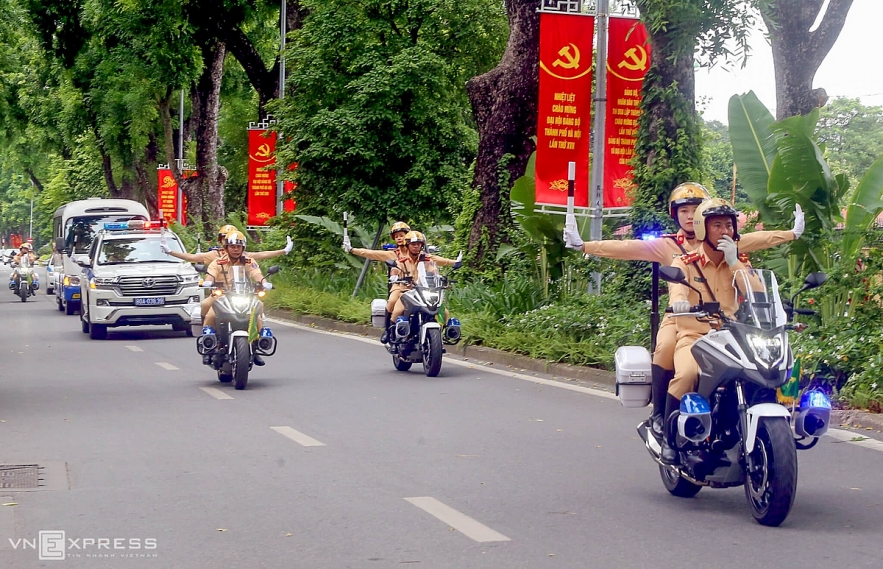 Photo: VN Express
Ruby Lee