How a drug trafficking ring led by ex Korean cop busted in Vietnam?
The task team of Vietnam's police tracked six locations and arrested seven people in a drug line led by an ex Korean police.
On July 21, the Ministry of Public Security of Vietnam reported that Kim Soo-sik, 60, Korean nationality, was temporarily detained with other six suspects including Korean, Chinese and Vietnamese who engaged in a drug trafficking ring from Vietnam to South Korea by sea. This drug line was led by Kim Soo-sik, a former South Korean police officer with 20 years seniority in the industry, plo.vn reported.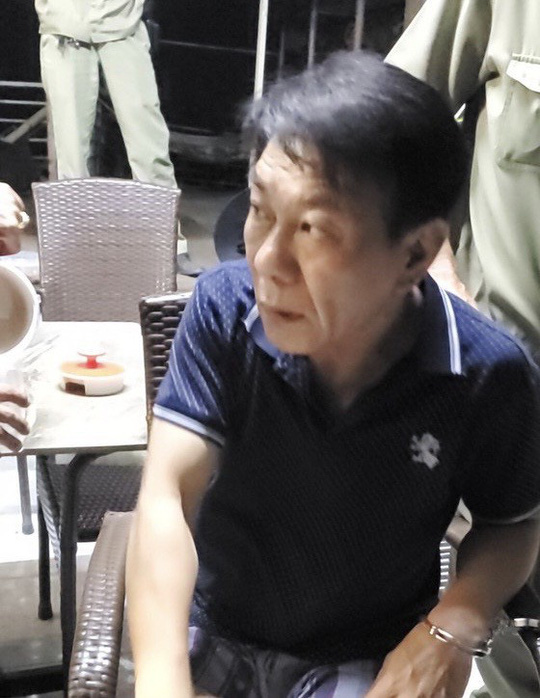 South Korean Kimsoosik, a former police officer, is arrested by police for drug trafficking in HCMC, July 20, 2020. Photo by VnExpress/Van Vo.
Put drugs in granite blocks for transportation
Regarding a drug line led by Kim, the investigating agency determined that this was an international criminal gang operated by many Koreans and Chinese in collaboration with Vietnamese people. The investigators are currently working with many related counterparts from different nationalities to clear out the case.
The criminals were said to rent apartments in some luxury buildings in District 2, District 4, District 9 (Ho Chi Minh City)... to handle the transportation, hide drugs, thanhnien.vn reported.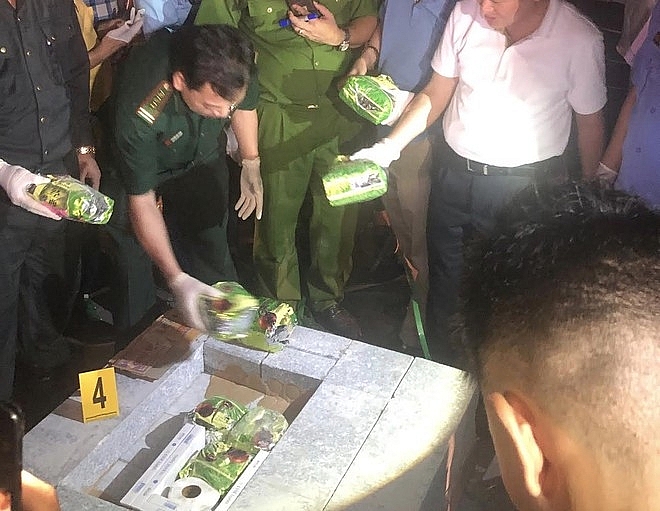 Drugs caught red-handed. Photo: Vietnamese police.
This extremely sophisticated ring aimed to hide drugs out of reach of the police. Granite blocks are brought to the warehouse on No. 37 Street (Linh Dong Ward, Thu Duc District). Synthetic drugs are stored in bags (in the form of tea bags) stuffed deep in rocks weighing hundreds of kilograms.
On the night of July 18, Kim presented at the warehouse and joined with Huynh Thi Hoa Tram, 40 years old, to instruct a worker to put drugs in the block of stone and bring it to the container to go to Cat Lai port (District 2). Many scouts followed the shipment and another group controlled and arrested the ex Korean police.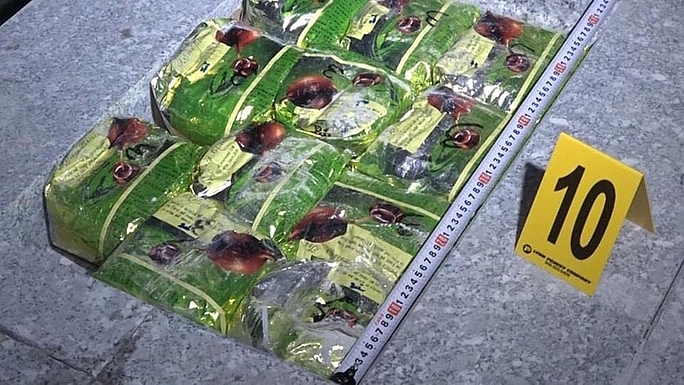 40kg drugs caught red-handed. Photo: nld.com.
The former South Korean police operates a drug string online
At dawn on July 19, the container of construction stone was transported by criminal group to Cat Lai port. When being about to disinfect, they was caught for inspection. The driver was arrested and police used a forklift separating the rocks. After that, dozens of tea bags containing 40 kg of drugs were found.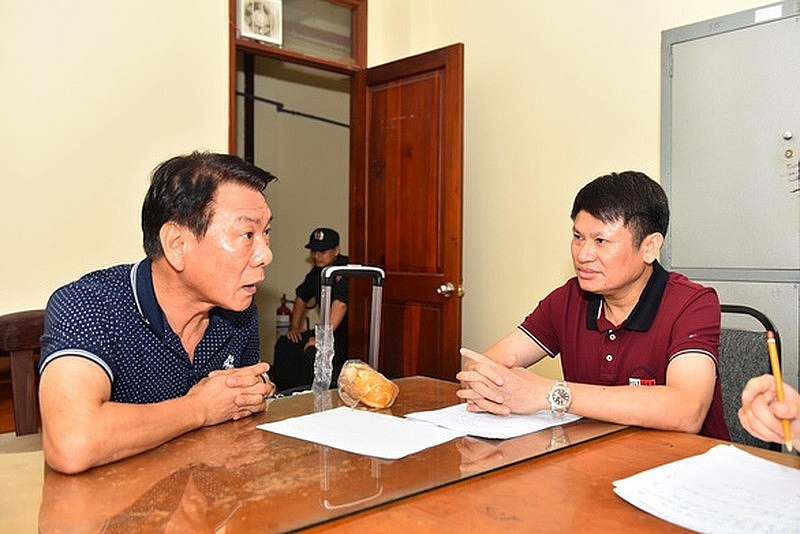 Kim Soo-sik questioned by police. Photo: Vietnamese police.
Extending the investigation, the Police Department scrutinized 2 apartments in P.An Phu (District 2) and arrested Li JunHao (34 years old, Chinese nationality) and Kang Seon Hak ( 27 years old, South Korea). Searching and scouting found 27 synthetic drug tablets, many packages containing blue crystal drugs ... Many workers picked and drove forklifts then were summoned to work.
According to initial investigation, the suspects in this drug string admitted that the container was exported to Incheon port in South Korea. The suspect said the other partners in the line did not seem to meet each other, all tasks were divided one person at a time. Besides, all chat, contacts are conducted via applications such as Zalo, Facebook, Viber.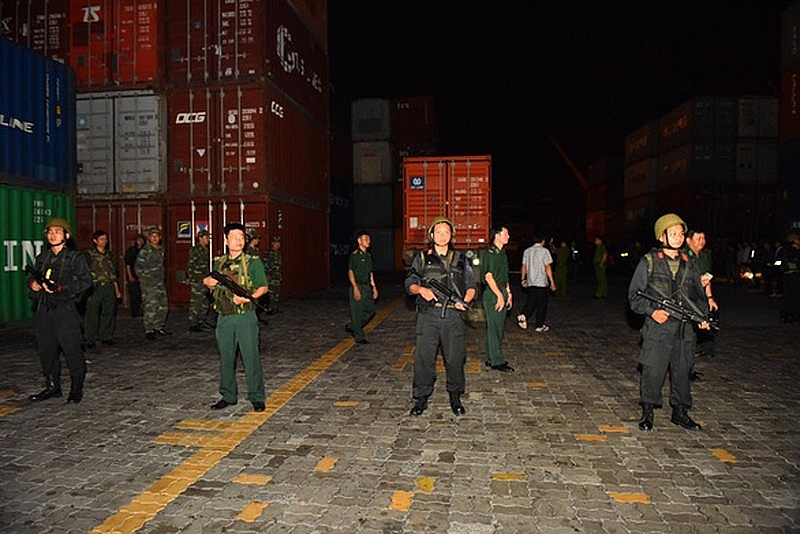 Police deployed in Cat Lai Port. Photo: Vietnamese police.
The case is being investigated further, vnexpress reported. Vietnam has some of the world's toughest drug laws. Those convicted of possessing or smuggling more than 600 grams of heroin or cocaine or over 2.5 kg of methamphetamine could face capital punishment.
The production or sale of 100 grams of heroin or 300 grams of any other illegal substance is also punishable by death.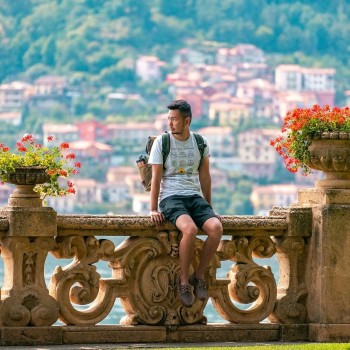 Travel
If you have the opportunity to visit Hoi An at the end of the year, these are some of the best recommendations for fun activities you can do from Peter R – a Thai travel blogger.