Vietnamese travel agency launches vaccine tours to the US
A Vietnamese travel agency is selling coronavirus vaccine tours to the US at the price of about 45 million VND (nearly 2,000 USD) for eight days and seven nights.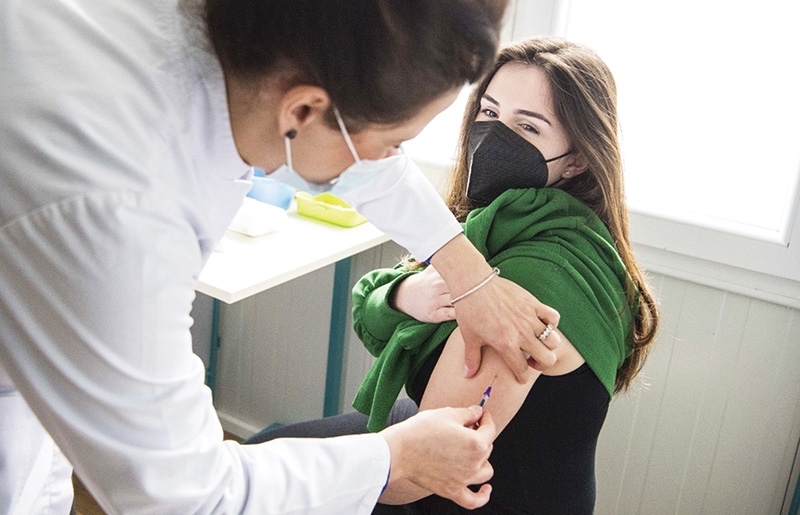 Tourists have to pay nearly 2,000 USD for a vaccine tour in eight days and seven nights in which they will be vaccinated with Johnson & Johnson vaccine. Photo AFP
The vaccine tour package includes a flight ticket from Vietnam to the US of four or five start airlines, accommodation at a hotel ranking three stars or higher located at the center, Covid-19 testing fees before entering the US, visa fees, 31-day tourism insurance and tour guides.
Le Van Tri, head of the communication department at Hong Ngoc Ha Travel, said the company had prepared plans for the tours about two months ago and officially sold the tours from May 17.
The number of travelers coming to know more about the tours has increased day by day, he said.
"We are offering consultations and signing contracts with customers. We have two packages – individual tour and group tour. Individuals can start their journey at any time depending on their plans and visa status. Those traveling in group tours will depart in late June or early July," he told Zing News.
"Most of our customers want to depart early to soon access to vaccines so they booked the individual package," Tri added.
Tourists have to pay 44.99 million VND for a vaccine tour in eight days and seven nights in which they will be vaccinated with Johnson & Johnson vaccine.
If tourists want other vaccines like Pfizer, Moderna, use additional services or stay longer, the tour price will be higher, up to 100 million VND.
"Seeing an abundant source of vaccines in developed countries and their open immigration policies, Hong Ngoc Ha Travel thinks this is such a good opportunity for those who want to get vaccination, relax and visit relatives," Tri said.
He said the tours follow free and easy traveling trend and are designed based on practical demands of tourists. Tourists can choose a full tour package including vaccination, relaxing, exploring places or pick half tours with limited services.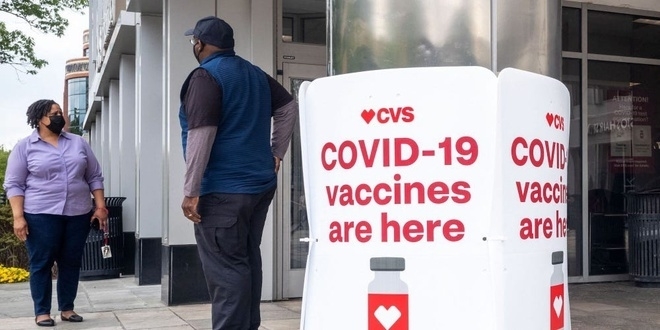 The tours follow free and easy traveling trend and are designed based on practical demands of tourists. Illustrative Photo Getty
Talking about various choices of prices for the tours, Tri said some vaccines like Pfizer and Moderna require people to take two shots. The second shot must be injected at least 21 days after the first shot. Meanwhile, Johnson & Johnson vaccine requires only one shot. Depending on tourists' choice, the company will design the tour but tourists are advised not to stay in the US for more than 31 days.
The travel agency will cover travel insurance for tourists who suffer from adverse effects after vaccination.
The vaccine tours to the US are expected to be a driving force that helps Vietnamese tourism recover.
Many countries like Malaysia, Thailand, Philippines and Mexico have offered the tours after some US states announced relaxing tourism restrictions for foreign arrivals.
Wall Street Journal estimated that hundreds of thousands of people took vaccine tours to the US.
Foreigners coming to the US just need to take quick Covid-19 tests in 72 hours before departure and do not need to be under centralized quarantine. When returning to Vietnam, they must be in 21-day isolation at quarantine sites.
Other countries offer vaccine tours too
Travel agencies in Thailand are selling coronavirus vaccine tours to the US, as some wealthy Thais grow impatient awaiting mass inoculations that are still a month away amid the country's biggest outbreak so far, Reuters reported.
Bangkok tour operator, Unithai Trip, has packages from 75,000 baht to 200,000 baht (2,400 to 6,400 USD) for trips to San Francisco, Los Angeles and New York, with prices dependent on the time gap between doses.
Politicians, TV personalities, business executives and soccer teams travel thousands of miles by plane from Latin America to the US, in some places taking a shuttle directly from the airport to Covid-19 vaccine sites.
People of means from Latin America are chartering planes, booking commercial flights, buying bus tickets and renting cars to get the vaccine in the US because of a lack of supply at home, cited USA Today.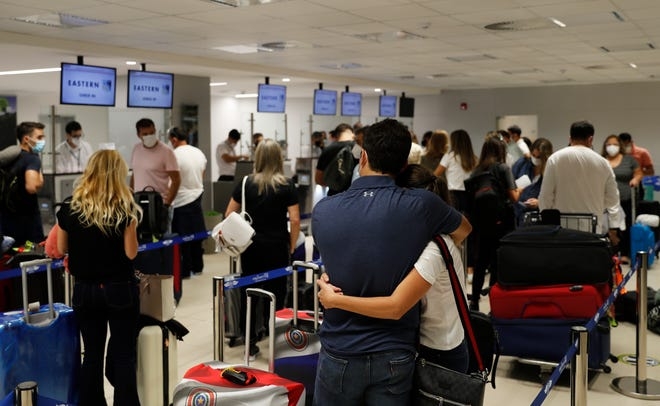 Passengers check in for a flight to Miami at Silvio Pettirossi Airport, in Luque, Paraguay on April 17, 2021. Photo AP
Vaccine seekers who can afford to travel are coming to the US to avoid the long wait, including people from as far as Paraguay. Those who make the trip must obtain a tourist visa and have enough money to pay for required coronavirus tests, plane tickets, hotel rooms, rental cars and other expenses.
In Mexico, business is booming for chartered flights to Texas.
Some tourism experts said that vaccine tourism has the opportunity to become a trend attracting tourists in the coming time due to the growing tourism demand after a long time of lockdown. Many UK and US nationals are planning to travel and are booking hotels since the two countries launched vaccinations.
According to a survey by consulting firm Oliver Wyman including 4,600 people from nine countries, including the US, UK, Canada, and China, more than 63 percent of respondents said they would travel after the pandemic ended./.