Vietnamese Women's Day: History, Meaning, Activities
Aside from the International Women's Day on March 8th, Vietnam also celebrates its National Women's Day on October 20th. It's among several occasions on which the society shows their love and respect to the women for all the sacrifices they have made.
History of Vietnamese Women's Day
The history of the nation of Vietnam still forever imprints with the dazzling imprint of the heroine heroic generosity not succumbing to enemies, not subject to slavery, standing up to fight against foreign invaders for freedom. They are Ba Trung and Ba Trieu; Female Generals Bui Thi Xuan, Ms. Nguyen Thi Dinh, Ms. Ut Tich … … Under feudal and imperialist regimes, women were the most oppressed, exploited and suffered the most injustice, so there was always a demand. Liberate and get ready to go revolution. Right from the early days of anti-French, Vietnamese women participated in numerous movements of Can Vuong, Dong Kinh Nghia Thuc, Dong Du, and many famous women participated in the predecessor organizations of the Communist Party. Vietnam as: Hoang Thi Ai, Thai Thi Boi, Ton Thi Que ….
According to Vietnam Event, since 1927, mass organizations have begun to form and attract a large number of women, such as the Red Cross, the Red Farm, social groups, apprenticeships, and women's organizations.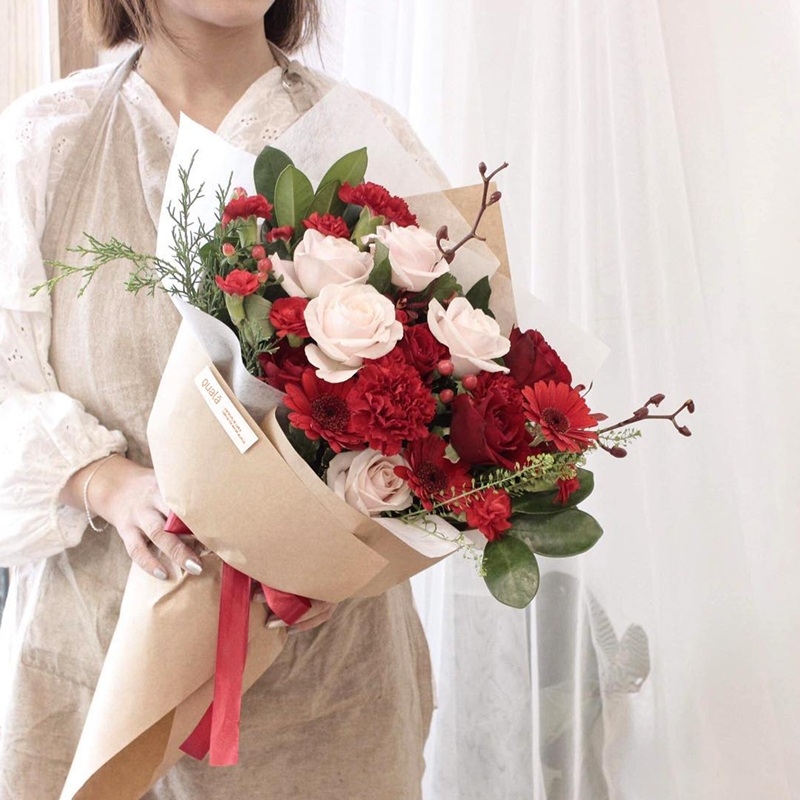 Flowers make perfect Vietnamese Women's Day gift (Photo: Vietnam Event)
In 1927, groups of Nguyen Thi Luu, Nguyen Thi Minh Lang and Nguyen Thi Thuy were three sisters from the Buddhist village of Tich Tich (Bac Ninh) who joined the Revolutionary Youth Association and propagandized and built vocational training groups. ten and learn letters.
Thai Thi Boi her group have Ms. Le Trung Luong, Nguyen Thi Hong, Huang Sailing participation in school activities and women Dong Khanh.
1928, Ms. Nguyen Thi Minh Khai group along Nguyen Thi Phuc, Nguyen Thi An participate in activities of the New Vietnam Red Assembly. This group contact Ms. Xan, you filthy, she Nhuan, she founded the Women's Union Liberation in Vinh.
On February 3, 1930, the Indochinese Communist Party was founded. The first credo of the Party stated: "Equal rights for men and women." The Party soon realized that women are an important force of the revolution and set out the tasks: the Party must liberate women, associate national liberation, liberate the class and liberate women. The Party set out: Women must join revolutionary unions (trade unions, farms) and set up separate organizations for women to attract all classes of women to join the revolution.
Therefore, on October 20, 1930, the Anti-Vietnamese Women's Association (now renamed Vietnam Women's Association) was officially established, to mark this event, the Vietnamese Communist Party decided The organization decided to select October 20 every year as a traditional day for this organization, and also considered this day to celebrate and honor Vietnamese women, named "Vietnamese Women's Day".
In the revolutionary struggle, Vietnamese women are not only a solid rearguard for the frontline, but they themselves are indomitable resilient revolutionary soldiers, guerrilla militia women, young women who volunteer to open the way, loading rice, loading bullets with agile willpower, enduring hardships with revolutionary optimism, they take care of wounded soldiers and teammates with all their love. That is Nguyen Thi Minh Khai, Ms. Vo Thi Sau, Ms. Le Thi Hong Gam, Ms. Nguyen Thi Dinh, Hero of Martyrs – Doctor Dang Thuy Tram ….. There are so many silent women, simple, rustic; they dedicate their country to their beloved children and husbands; they used to wait for loved ones in the war, so that they would not have enough tears when their loved ones never returned; They are our mothers, grandmothers, and sisters. They are Vietnamese heroic mothers!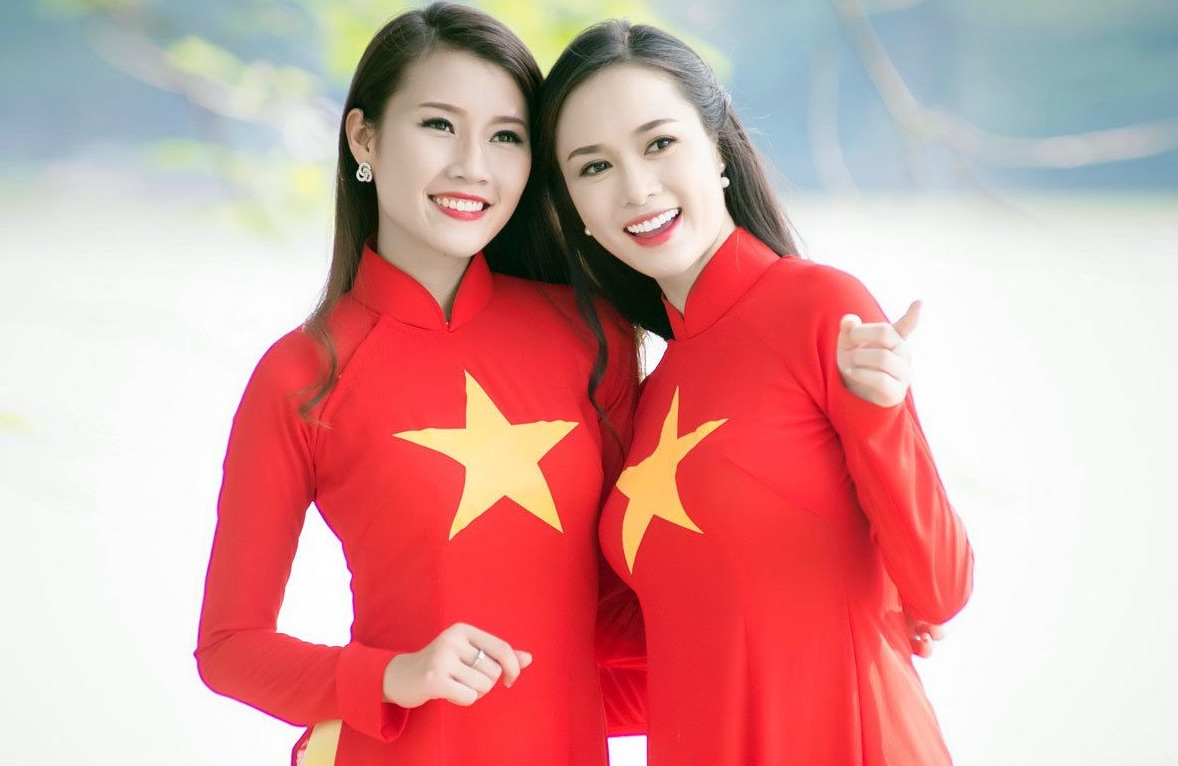 Two women wearing Ao Dai in the colors and images of Vietnam's national flag (Photo: Redsvn)
Experiencing periods of revolution, the position and role of women are highly appreciated by the Party and President Ho Chi Minh. He once said: "Giang painted brocade in Vietnam is due to Vietnamese women, young and old, trying to weave and make it more beautiful and brilliant". In his immortal Will left to the Party and the entire people before going away, he wrote: "In the cause of anti-American and national salvation, women are committed to making a worthy contribution in combat and production. The Party and the Government need to have practical plans to foster, remind and help to increase the number of women in charge of all jobs, including leadership. Women themselves must try to rise.
Women have been an integral part of the success of the Vietnamese revolution, in the two wars against France and the United States. In the cause of national construction, women have made important contributions to promoting the development of society.
The Meaning of Vietnamese Women's Day
Vietnamese women are strong and everyone knows it. During the war, the role of women are as equal as men; they fought, they built and they sacrificed; up until now, that also doesn't change. When we think of women; most will think of patience, endurance, persistence and loyal as women's best traits; however, today modern Vietnamese women are also strong, intelligent, brave and very clever. They're like tigers, which are fierce, independent, protective but graceful in everything they do. Women take up great positions in Vietnamese society; they balance between work and home with their life partner in best ways possible.
Vietnamese Women's Day is a perfect occasion for men of Vietnam to express their love for women. This holiday also reminds men about the importance of women for the society and nation. Political campaigns annually raise public awareness of different problems, that modern Vietnamese women face every day, like sexual harassment, violence, discrimination and gender inequality, AnyDay Guide said.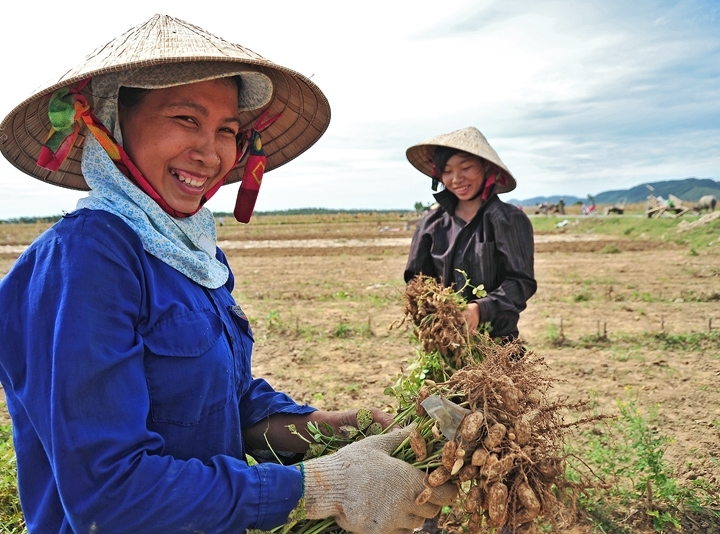 Women from all walks of life deserve honor and congratulation on such occasion (Photo: Bao Dan Sinh)
Annual celebrations
With that in mind, on October 20th, several activities will take place throughout the country to honor the role of Vietnamese Women. Some activities are more noticed to be quite special, and those activities are not limited in families only but in their own workplaces and the society. Agencies and companies held awards and ceremony for outstanding women's achievement and women in general. Society praises on women's sacrifices and contributions for the country's development. The day is entirely about women!
Also, cultural programs are being held in public places for everyone to join hand and show respect to the women in their life. There are artistic performances from performers with the themes and topics of Vietnamese's women. Women are treated with respect and some department stores or supermarkets get discounts especially for women, much to the ladies' excitement. Even the on national channels are broadcasting documents and news and segments about women to honoring them.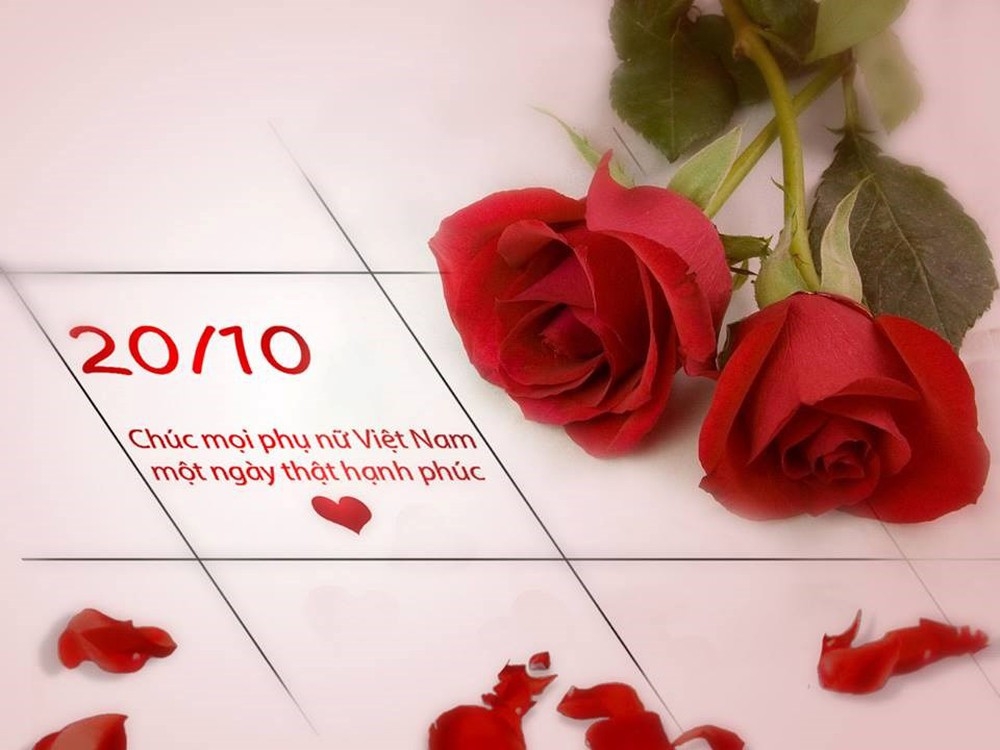 Sending wishes to our beloved mother, daughter, girlfriend, sister is a very meaningful activity (Photo: Bao Moi)
On this day, the most common gifts that a woman will receive are flowers and a lot of love from their beloved ones, some families will gather around to have dinner with the attention of women are the best, some even go out all night to make their loved women feel the most special. The night is young and the excitement is going up, Vietnam's Women day is nothing but a day to be celebrated.