One Stop Support Office for returning migrant women launched in Hanoi
A workshop to build a policy to support returning migrant women and their families and launch the "One Stop Support Office" (OSSO) recently held in Hanoi by the International Organization for Migration (IOM) Vietnam, in collaboration with the Vietnam Women's Union (VWU).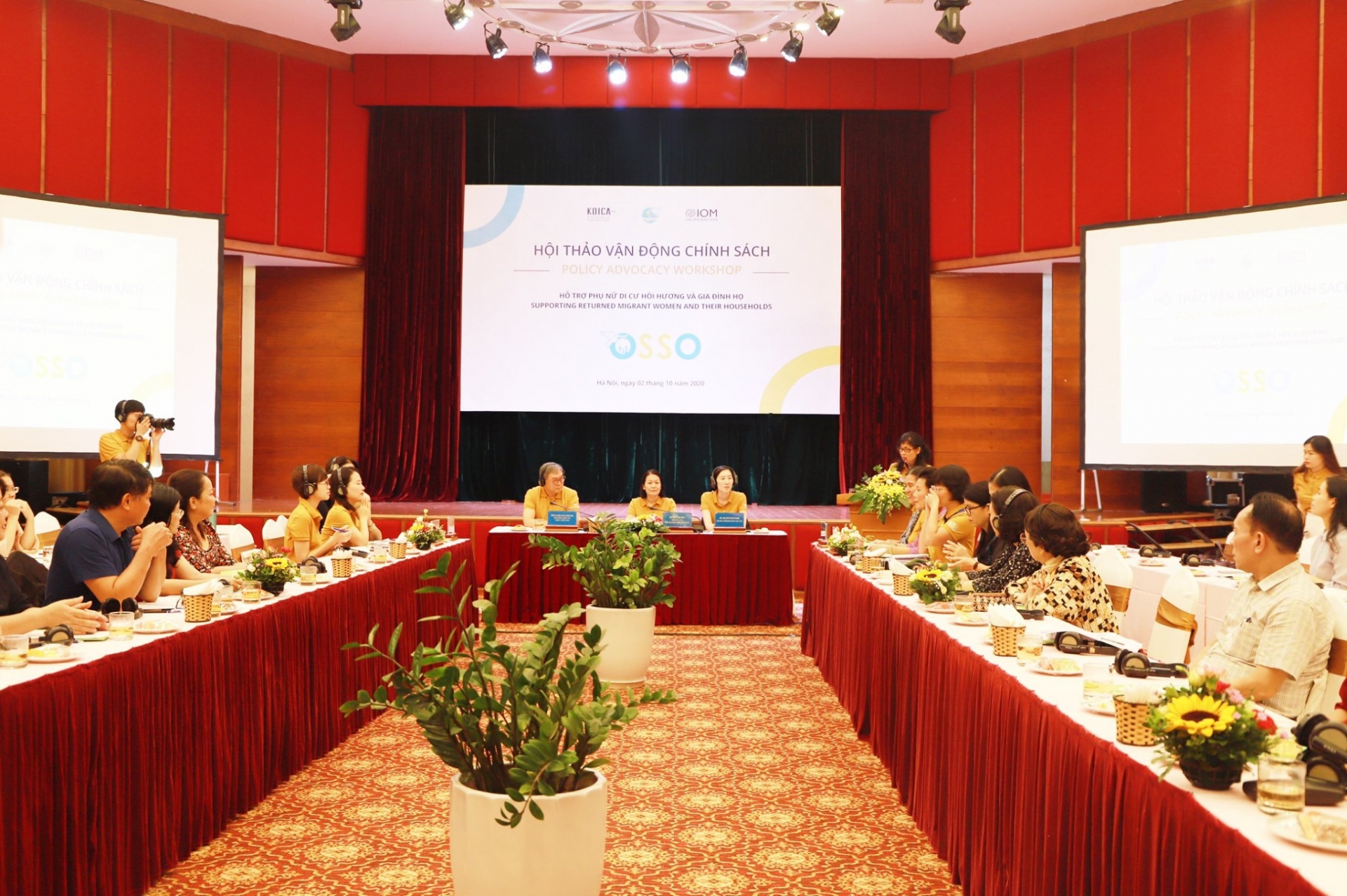 At a policy advocacy workshop in Hanoi. Source: IOM Vietnam
At the workshop, the delegates discussed initial data reports on migration experiences, difficulties and needs of returned migrant women and their families.
The delegates shared their opinions and gave presentations on challenges faced by returned migrant women, and proposed solutions and complementary support services.
The workshop also provided a forum for the representative of returned migrant women to speak up and share their experiences and difficulties.
Statistics show that each year tens of thousands of Vietnamese citizens marry foreigners. 90 percent of them are women.
By last year, more than 100,000 couples of Korean men and Vietnamese women were married, accounting for 23.57 percent of the total number of foreign marriages with Koreans.
Between 2011 and 2019, there were nearly 14,000 divorces between Vietnamese wives and Korean husbands.
"This advocacy workshop is one of the efforts of IOM Vietnam and our partners to capture stakeholders' current available support services and also to officially launch the OSSO office as the destination for the returned migrant women in Hanoi, to provide the opportunities for safe and sustainable reintegration services for the women to make their own decisions", said Mi Hyung Park, Chief of Mission of IOM Vietnam.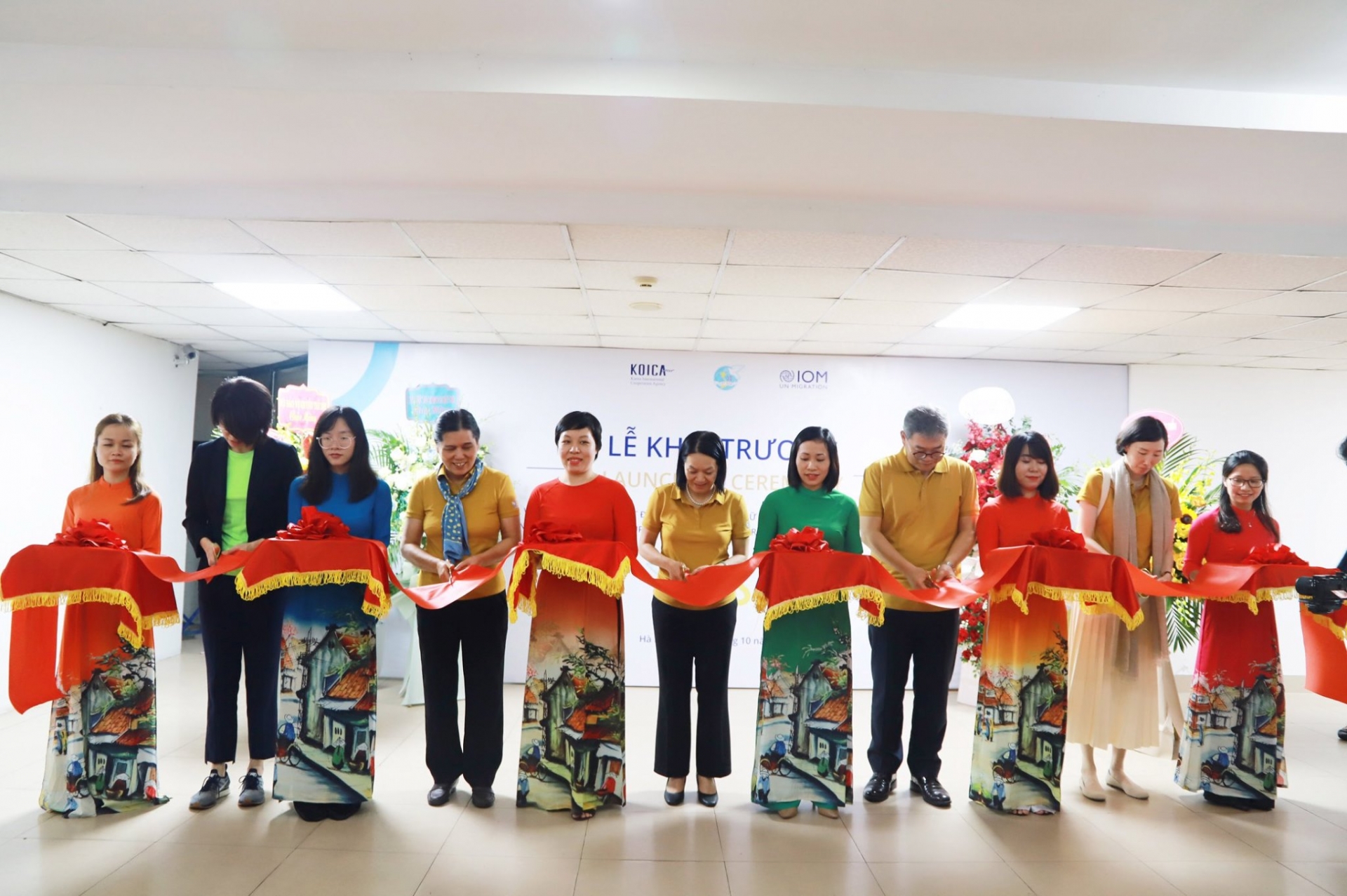 One Stop Support Office aims to assist returning migrants women who face many difficulties, mainly in legal procedures. Source: IOM Vietnam
On the same day, the launching ceremony of OSSO was also held to facilitate the sustainable reintegration of returned women and their families. The launching of OSSO in Hanoi has marked an important milestone, kicking off the establishment of upcoming four OSSOs in Hai Phong, Hai Duong, Can Tho and Hau Giang Provinces.
The activities were held under the project "Strengthening Vietnamese capacity for sustainable reintegration of returning women migrants and their households in Vietnam" implemented by IOM in cooperation with the Women's Union of Vietnam and with the funding from the Korea International Cooperation Agency (KOICA).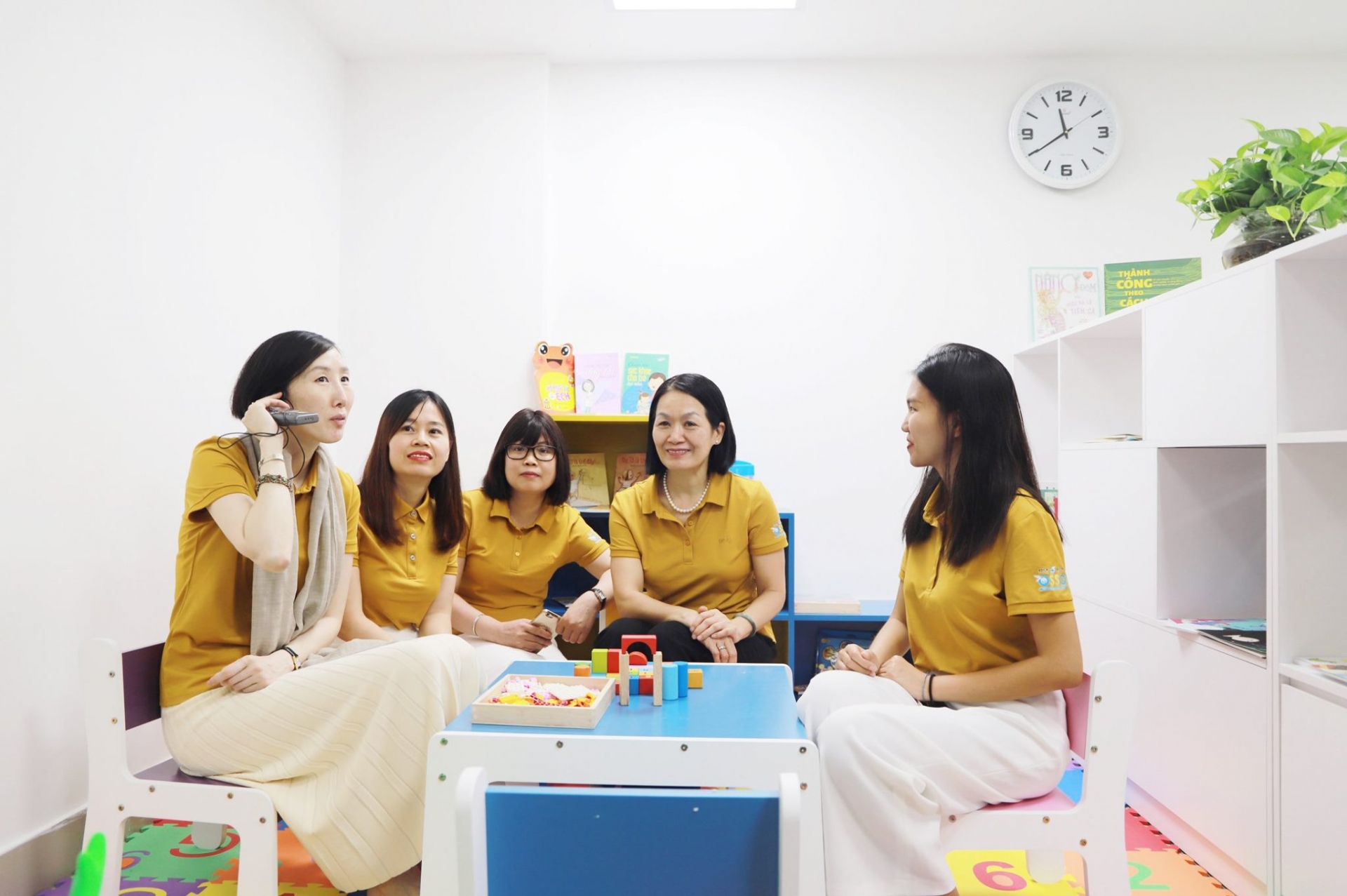 Inside the One Stop Support Office in Hanoi. Source: IOM Vietnam
Accordingly, the Project is implemented in 30 months (2019-2021) in five cities, provinces namely Hanoi, Hai Phong, Hai Duong, Can Tho, and Hau Giang with the objective is to enhance the VWU's capacity to support Vietnamese returnee women migrants to reintegrate and stabilize their lives.
The Project includes the following components: Improvement of the policy support environment including policy consultation and awareness raising workshops for stakeholders to facilitate reintegration of returnee female migrants through promoting local ownership, partnership, and alignment to development planning; Roadmap recommendations for future policy and program development, including baseline study and building roadmap for future policy development; Capacity empowerment of VWU staff, including training at policy level, training of trainers and roll out training for OSSO, and development of guideline for OSSO management; Establishment and operation of OSSO to support women returnees and their families in the five project sites./.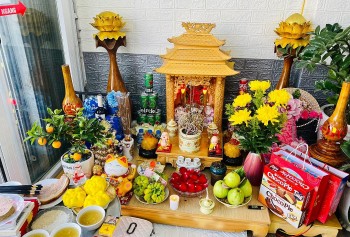 Handbook
Learn more about an ancient Vietnamese tradition that may bring you good fortune!