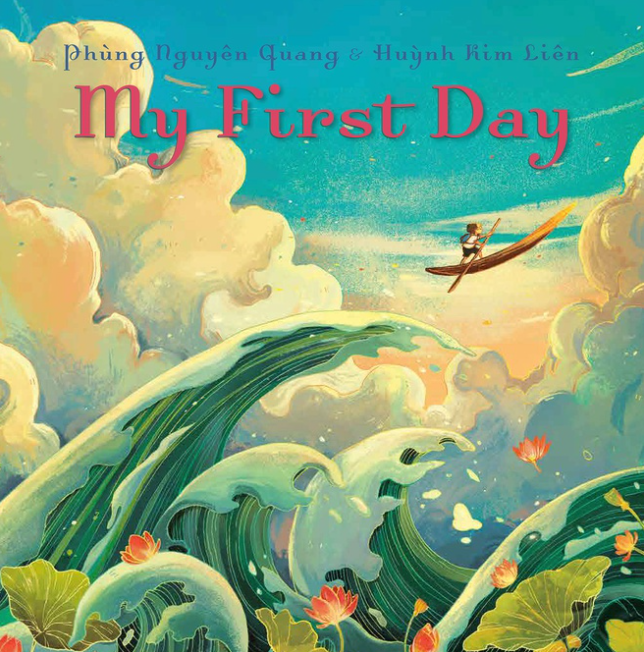 The 40-page book is expected to be published on February 16, 2021. (Photo: Amazon)
The First Journey will be published under the title My First Day. On the website of the publisher Penguin Random House (PRH), My First Day was introduced as the work of a group of young authors and painters. Though written by new authors, the book but has recorded many awards. The publisher refers to the book as: "A visually stunning story of resilience and determination by an award-winning new author-illustrator team."
Sharing in an interview with Zing News, Phung Nguyen Quang and Huynh Kim Lien said that by the end of 2019, PRH and two other publishers, Lerner and Harper Collins, contacted them to ask for the rights to publish this book. PRH is their final choice.
Regarding the process of drafting the contract, the authors signed with PRH to publish this book in English for the worldwide market, except Asia (because Scholastic Asia had already published the book in the Asia market).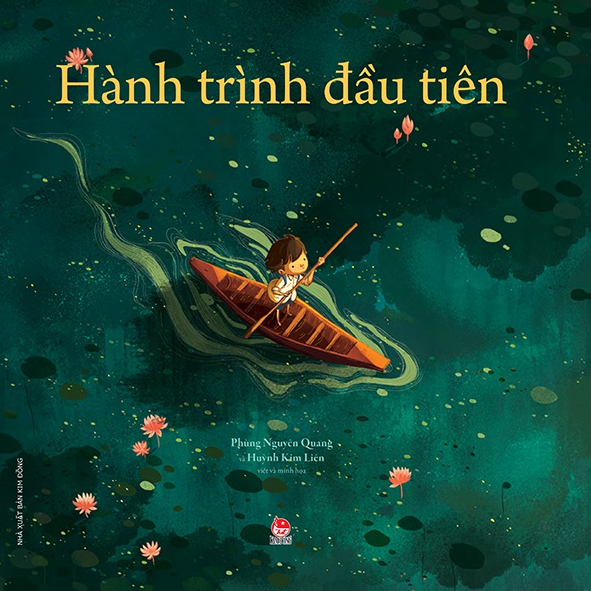 The Vietnamese version published in 2018. (Photo: Kim Dong Publisher)
The authors also revealed that PRH has added an introduction page about Vietnam and the Mekong Delta so that American readers can better understand the story. Expressing his feelings about the upcoming book, the young artist said: "When we drew this book, we just did it to participate in a contest. We did not expect that the book could go so far on its own. Until now we are grateful for the luck we have."
The First Journey was first published by Scholastic Singapore in 2017 after two young artists won the first prize in the 2015 Scholastic Picture Book Award contest. Set in the Southern of Vietnam, the book tells the story of An, a Vietnamese boy, who had to board his wooden boat with only a small backpack and paddle through the rainy season.
Along the way, the boy has to face giant waves, heavy rain and a strange forest where An is surrounded by fear. Though once discouraged by unknown dangers, An realizes that he is not alone and continues to paddle. The boy knew that all his efforts would be worth it when he got through the journey.
Valerie Mai