Vietnamese artists send support to 'warriors' in COVID-19 combat
During the outbreak of the virus, Vietnamese artists send their support to on-duty doctors, nurses and relevant people who join hands in the fight against the virus.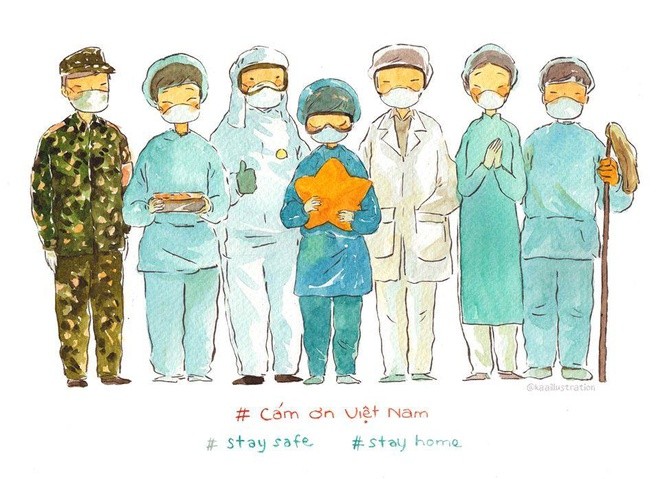 In recent days, images of health workers and volunteers struggling in the fight against COVID-19 pandemic are strongly spread. These beautiful moments also become the inspiration for many painters and netizens. Photo: KAA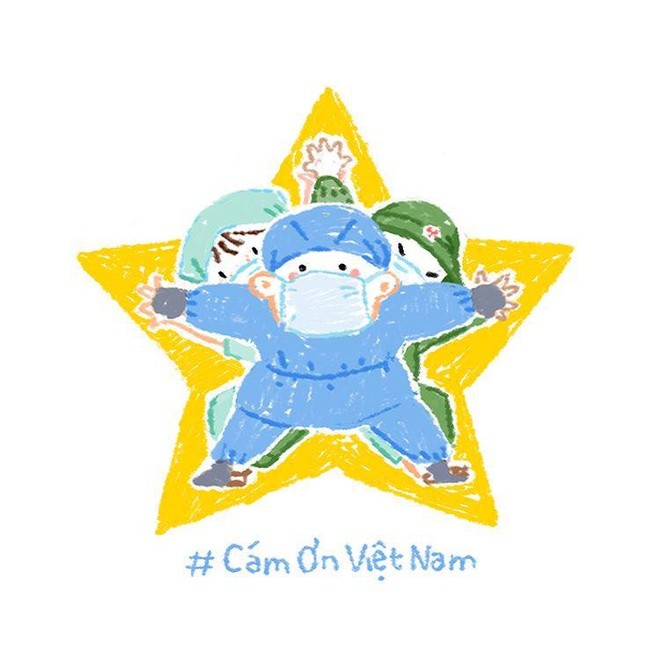 A set of paintings with the hashtag #staysafe, #stayhome and #thanhyouVietnam are gaining popularity online for conveying positive messages. Photo: Lá Studio.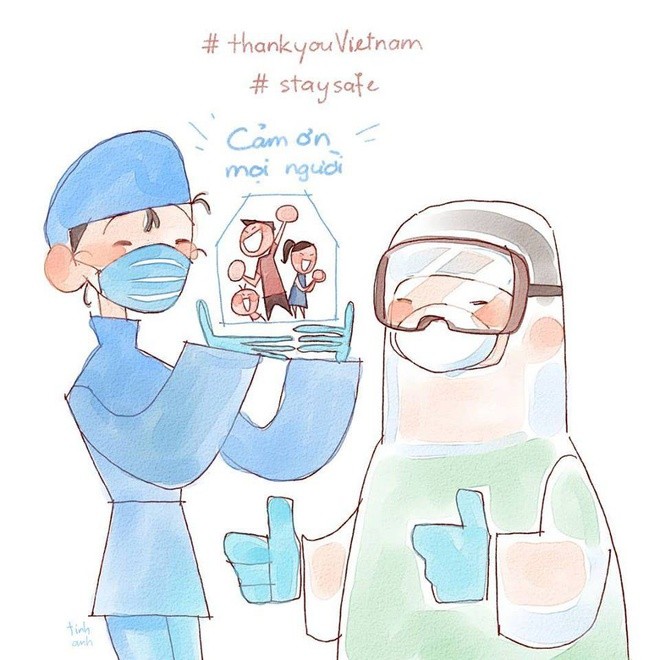 On the front line against epidemics, doctors, soldiers and volunteers sacrifice their personal happiness to take care of people and keep things under control. Recently, the image of the "warriors" sleeping outside without blankets or eating meals in a hurry was shared online, making people very touched. Photo: Tinh Anh Huynh.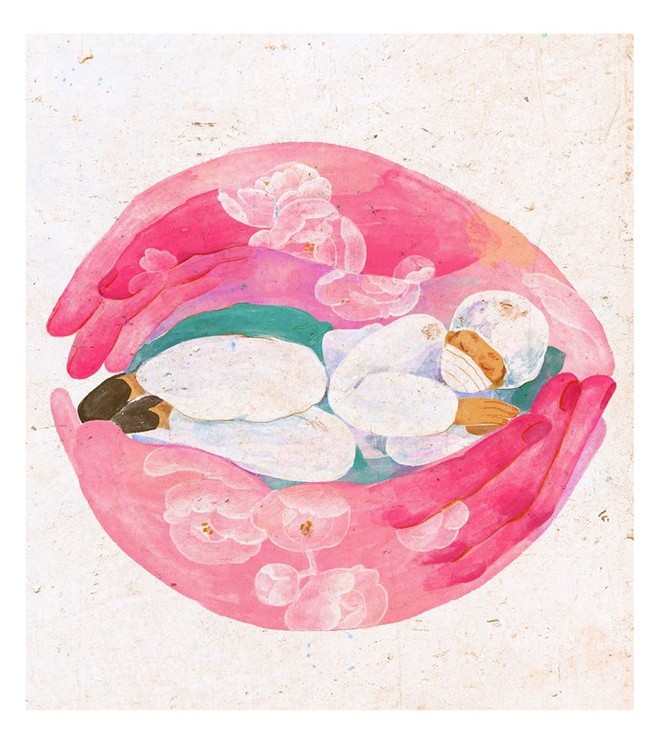 Nguyet Nga Vu Chau, an overseas Vietnamese who has just returned to the country and is being quarantined, said: "I am still not familiar with the new place and have jetlag. The bed in the quarantine is a bit hard to sleep. But early in the morning, I saw volunteers sleeping outside without blankets, my eyes were teary, I love them so much! The young people have worked hard, wholeheartedly in all stages." Photo: Quin Ng, Tinh Anh Huynh.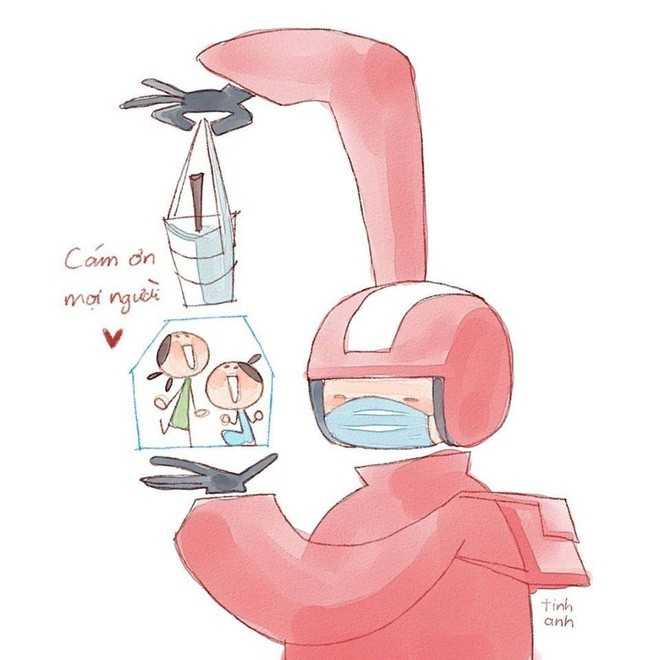 Besides the doctors or volunteers, anyone can become a good person amid the pandemic: from pilots, flight attendants, shippers to ordinary drivers. All for the common goal of winning the COVID-19 combat. Photo: Photo: Nguyen Uyen / Cloud Pillow Studio, Tinh Anh Huynh.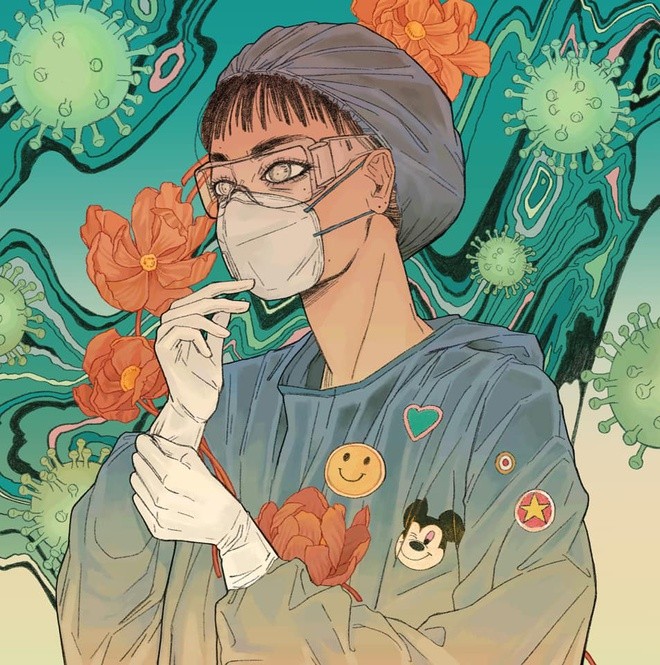 Kindness comes from simple, lovely things, such as the easy-to-remember hand-washing song Ghen Co Vy, serious in making medical declaration, giving away free masks. Photo: Tomato Nguyen.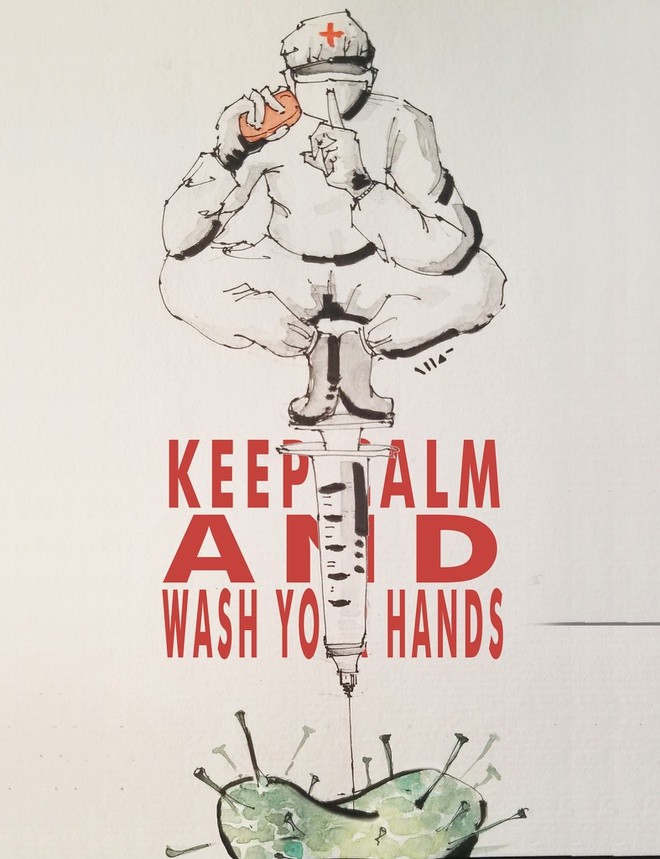 In order to reduce the hardship for those who are on the front lines of the battle, each individual should raise public awareness, strictly follow the guidance of the Ministry of Health, such as limiting gathering to crowded places, washing hand regularly, not sharing fake news. Photo: Le Hiep Duc and Nhat Quang.