Vietnam's catgut embedding acupuncture method becoming popular in Europe
The catgut embedding acupuncture method, researched and developed by Vietnamese female doctor Le Thuy Oanh for 30 years, is helping treat successfully thousands of patients with autism, Down syndrome, infertility problems, and even cancer, in Europe.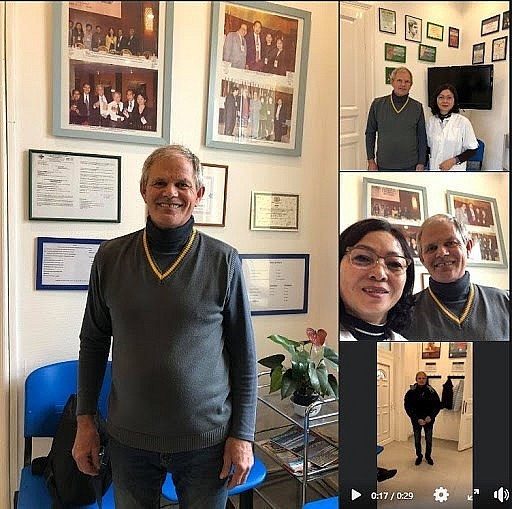 58-year-old Hungarian Albert Laszlo has been a regular patient of Oanh for the last 21 years. Photo courtesy of Dr. Le Thuy Oanh
Oanh, Director of the Vietnam catgut embedding acupuncture centre in Hungary, first introduced the method to the country in the 1990s.
Since then, she has become one of the most sought after therapists thanks to her success in treating patients.
Catgut is made from the natural fibres found in the intestines of animals. Oanh applies this to key acupuncture points on a person's body and after a week, the fibre is absorbed into the patient.
At an online international workshop on April 2, Oanh spoke about her achievements during the last three decades.
Although similar to traditional acupuncture, this method is seen as more effective as it raises the level of protein and carbohydrates as well as strengthens muscles.
This particular form of treatment may have been new to Hungary when Oanh first introduced it, but in Vietnam it has been a common practice for decades.
It was first used in 1972 in many military hospitals and in the 1980s it helped cure asthma, numbness, lameness, allergies, epilepsy, and hearing difficulties, all with great success.
Oanh said that after introducing the method to Hungary, it has been applied in several medical facilities and gained acceptance and recognition from many patients.
Hallmark of catgut embedding in Europe
Thanks to the success of this method, Dr. Oanh has been introduced by many television channels around the world, and voted as one of the two most outstanding Asian people in 1992 by a prestigious Hungarian magazine.
A doctor specializing in traditional medicine, Oanh has been practicing the catgut embedding method since 1982. In 1989 she was invited to Hungary to work as a specialist. She developed and established an catgut embedding acupuncture centre, named Le Thuy Oanh, which combines Vietnamese taditional medicine with Western medicine to cure hundreds of different diseases.
Over the last 20 years, the method has proven effective, with tens of thousands of cases with autism, Down, polio, infertility or cancer being treated successfully.
Relevant training courses were also provided for thousands of doctors in not only Vietnam but also Hungary and other European nations.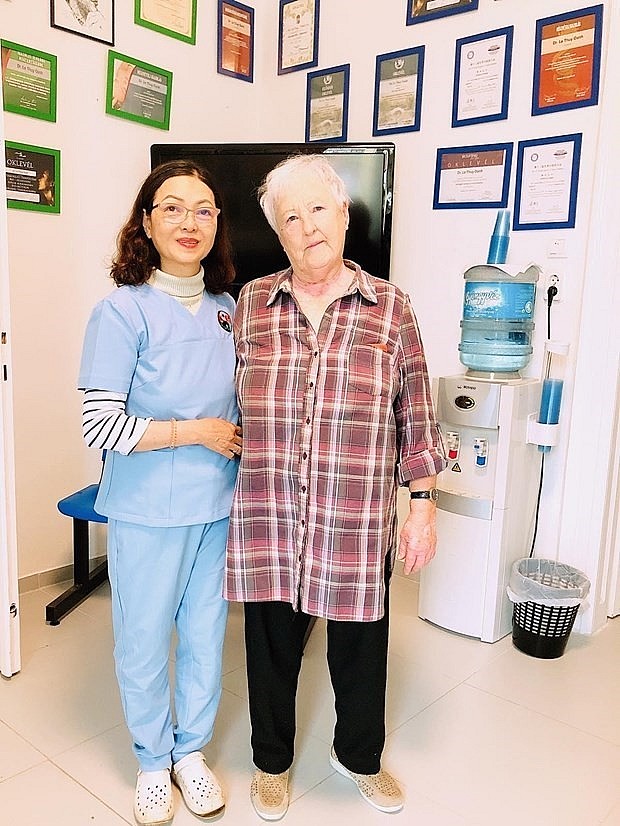 Dr. Oanh and a female patient with breast cancer treated with the catgut embedding method since 1990. Photo courtesy of Dr. Le Thuy Oanh
Oanh said she has so far treated 950 cases of infertility, 1,800 with autism, 400 with Down, and 650 people paralyzed by accidents and strokes, and extended the life for 9,500 cancer patients,
Using the method also helped Oanh treat hundreds of people with epilepsy, diabetes and allergies.
58-year-old Hungarian Albert Laszlo has been a regular patient of Oanh for the last 21 years.
Before visiting Oanh, he was paralysed for 18 years with an inflammatory disease affecting his whole membrane nerve midline. But just a year after his first treatment, his condition improved, and now with regular sessions he can lead a normal life.
Hundreds of patients treated every day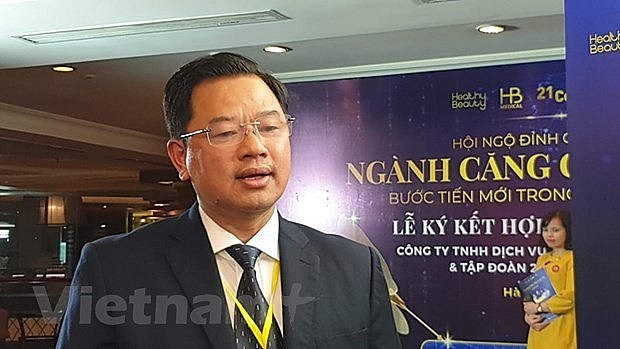 Director of HCM City Traditional Medicine Hospital Do Tan Khoa. Photo: VietnamPlus
Addressing the workshop, director of the Ho Chi Minh City Traditional Medicine Hospital Do Tan Khoa, a pioneer in applying the catgut embedding method in the hospital since 2013, shared many experiences from practice.
Khoa is also one of those who laid the foundation for the catgut embedding industry, making this a popular treatment method in hospitals.
He said that hundreds of patients visited the hospital daily to receive catgut embedding acupuncture.
The method has proved highly effective in curing degenerative spine issues, knee joint pains, diseases related to the immune system such as sinusitis and allergic rhinitis, and musculoskeletal, neurological and vestibular disorders./.
VNA
Friendship
President Nguyen Xuan Phuc expressed his hope that trade between Vietnam and New Zealand will reach US$2 billion in 2024 while receiving New Zealand Ambassador Tredene Dobson in Hanoi on October 26.