Vietnam's crude exports to China down but sales to Malaysia, Thailand up in July
Vietnam's exports to China fell sharply in July but sales to Malaysia and Thailand rose.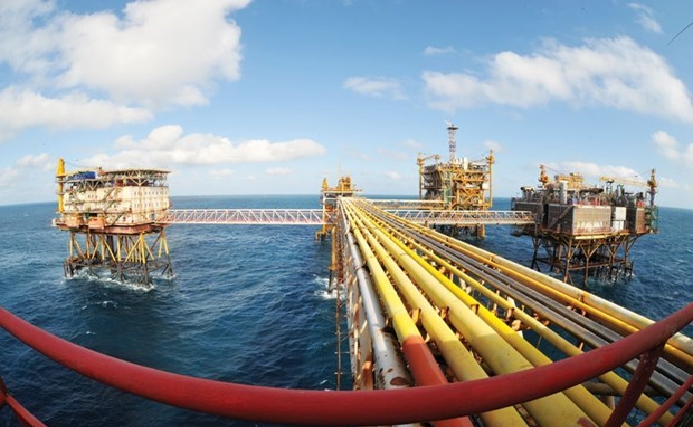 The fall in Vietnam's total crude exports last month could be the result of a rise in sales to state-owned Binh Son Refining (BSR) for its 145,000 b/d Dung Quat refinery. Photo: VNA
Vietnam's crude exports fell to 267,081t (65,000 b/d) in July from 99,000 b/d in June, likely because of increased domestic demand. The July exports were the lowest since November last year, according to Vietnamese customs data.
Shipments to China dropped by 62 percent from a month earlier to 28,000 b/d. China imported a large amount of US crude in July, which may have curbed its demand from other suppliers.
But Vietnam's crude oil exports to Thailand rose to 17,000 b/d in July, up by 76 percent from June. Exports to Malaysia doubled over the period to 10,000 b/d, while shipments to Japan were steady at 10,000 b/d.
The fall in Vietnam's total crude exports last month could be the result of a rise in sales to state-owned Binh Son Refining (BSR) for its 145,000 b/d Dung Quat refinery.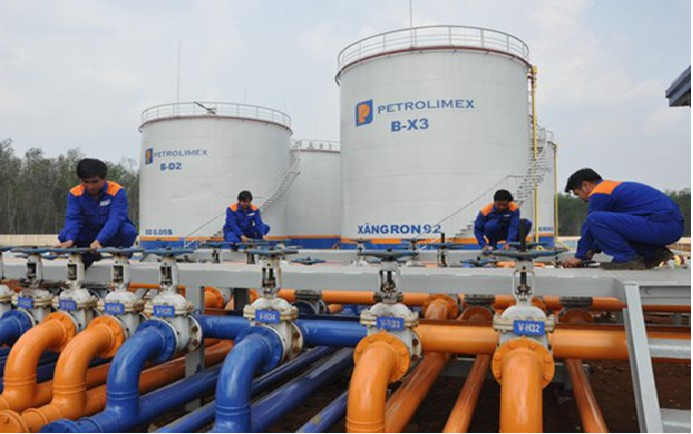 Photo: cafef.vn
Dung Quat runs mainly domestic crude as well as some imports. BSR had won spot tenders by state-owned marketer PVOil to sell Vietnamese crudes such as Ruby and Sutu Den.
Meanwhile, Vietnam's crude imports rose to 932,875t (226,000 b/d) in the month, up by 30pc from June. The increase was mainly driven by a rise in supplies of Kuwaiti crude, all of which goes to the 200,000 b/d Nghi Son refinery.
The country imported 194,000 b/d of Kuwaiti crude last month, up by 46pc from June. Nghi Son is majority owned by KPI, the international arm of Kuwait's state-owned KPC, and Japan's Idemitsu Kosan. State-owned PetroVietnam holds a minority stake.
Nghi Son may have raised run rates slightly, as Vietnam's oil product imports fell in July compared with June.
Vietnam did not import any crude from Brunei in July after BSR ended a term deal. Dung Quat last received a cargo of Brunei Champion crude in May.
Vietnam refinery trials Russian Sokol crude oil
Dung Quat Oil Refinery in Quang Ngai province. Photo courtesy of Binh Son Refining and Petrochemical Jsc.
The Dung Quat refinery has processed Russian Sokol crude oil on trial basis to diversify resources, VnExpress reported.
The test run was carried out last month after the refinery in the central province of Quang Ngai had imported over 71,000 barrels of Sokol crude oil, Binh Son Refining and Petrochemical Joint Stock Company (BSR) stated.
It added the processing of Sokol crude oil, accounting for 20 percent of the mix, to replace Bach Ho crude output, currently contributing 29 percent.
Dung Quat, Vietnam's first refinery, initially entered operation in 2009 designed to process high quality but expensive light sweet crude oil, mostly sourced from offshore Bach Ho.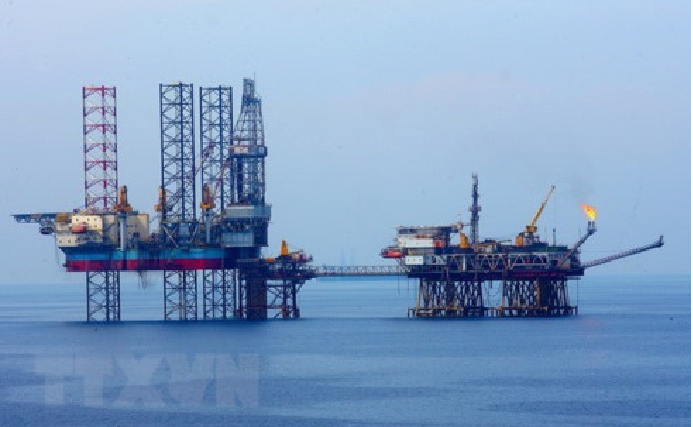 Oil rigs on the Bach Ho oil field. Vietnam's crude oil production is forecast to continue to drop over the coming years. Photo: VNA
Due to falling output, the refinery operator and state-owned PetroVietnam are seeking other affordable, high-quality crude replacements.
Vietnam's crude oil output fell 14.1 percent year-on-year to 5.72 million tons in the first seven months of this year, according to official data.
Binh Son Petrochemical Refinery (BSR), which operates one of two Vietnamese oil refineries, including Dung Quat, reported a post-tax loss of VND1.9 trillion (US$82.3 million) in the second quarter, and VND4.23 trillion in the first half of the year./.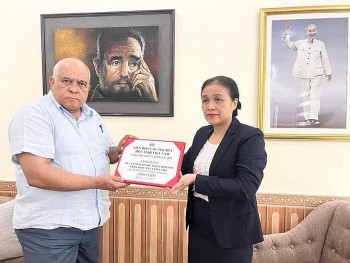 Focus
According to Cuba's News Agency Prensa Latina, on August 16, President of Vietnam Union of Friendship Organizations Nguyen Phuong Nga said that Vietnamese people will always stand by and support Cuba no matter what difficulties our friend is facing.