Vietnamese energy market considered much potential for development
With national demand for electricity growing by an estimated 10.6% in the 2016 to 2020 period, with further growth of 8.5% expected in the 2021 to 2025 period, and an additional 7% in the 2026 to 2030 period, the country is becoming an attractive market for both domestic and foreign energy investors, according to the VOV.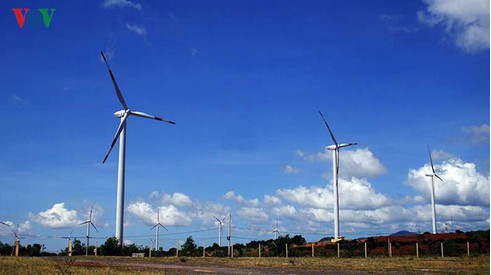 Energy sector's further growth of 8.5% expected in the 2021 to 2025 period
This comes after the Politburo's Resolution 55 on the National Energy Development Strategy of Vietnam up to 2030 with a vision for 2045 stressed the necessity of providing sufficient domestic energy in an effort to meet the 10-year socio-economic development targets set for 2021 to 2030. During this period it is anticipated that primary energy will reach between 175 million and 195 million tonnes of oil equivalent.
In relation to investment capital up to 2030, the electricity industry requires a sum of US$148 billion. Ousmane Dione, former country director of the World Bank in Vietnam, says that public finance and ODA will be insufficient to meet the huge investment demand required by the electricity industry. Therefore, the country must increase its mobilisation of alternative capital sources.
According to experts, the participation of foreign financiers in investment projects represents a positive sign in terms of attracting investment for the electricity industry. This is especially true when the involvement of both domestic and foreign private investors in power development without guarantees by the Government can be considered a factor that proves the attractiveness of the energy market locally.
Fang Yanshui, CMEC general manager of Sinomach Group of China, said that the company is currently seeking to make an investment in the Vietnamese energy market.
"We are appreciative of Vietnam's open policy for the energy market. While domestic enterprises are knowledgeable about localities, law, mechanisms, policies, and procedures. Foreign investors have good potential in terms of capital, technology and investment experience in operating and managing plants. The two sides' partnership will bring greater efficiency to projects and investors. CMEC wishes to co-operate with Vietnamese enterprises in investing in power development projects," Yanshui states.
With the aim of operating on the international market, CMEC is viewed as a strategic partner by many prestigious investors, manufacturers, and international contractors, including the likes of GE, Siemens, and B&V, in addition to banks and large credit institutions such as BOC, ICBC, CCB, Standard Chartered, and Credit Agricole.
Creating a presence within Vietnam in line with common trends of the global energy industry, as well as the country's energy development strategy, CMEC wishes to promote investment co-operation whilst building highly-efficient sources and environmentally friendly projects.
Most notably, it is seeking those regarding clean energy with diversified and flexible forms of co-operation and investment in accordance with Vietnamese policies as a means of addressing the country's growing electricity demand over the coming years, the CMEC General Manager adds.
VOV
Economy
The statement was made by Minister of Industry and Trade Nguyen Hong Dien in a conversation with Vietnam Times Magazine about Vietnam-Israel economic relations.
November 07, 2023 | 07:13
Economy
"The trade relations between Israel and Vietnam have yielded substantial achievements, bolstering economic growth and mutual prosperity. Over the last few years, the bilateral trade volume has witnessed a significant increase, paving the way for new opportunities and partnerships," said Nir Barkat, Israel's Minister of Economy and Industry
November 01, 2023 | 17:14