Vietnam exported about 395,074t (99,000 b/d) of crude oil in June, up by just 2% from May, according to data from Vietnam's customs.
China was the main buyer of Vietnamese crude in June, accounting for 75% of Vietnam's total crude exports. Exports of Vietnamese crude to China rose to about 74,000 b/d in June, up by 32% from May. Chinese apparent oil demand had accelerated dramatically in June.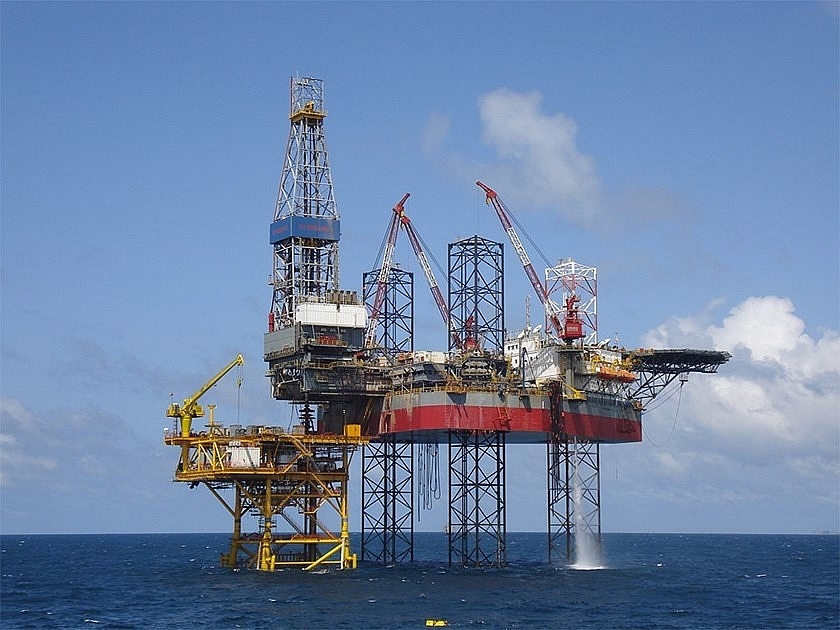 An undated file photo shows an offshore oil platform of PetroVietnam. Photo: thanhniennews.com.
The remaining June Vietnamese crude exports went to Malaysia, Japan and Thailand. Exports to Malaysia were 5,000 b/d in June, down by 50% from May. Crude exports to Japan and Thailand were about 10,000 b/d each in June, just 4% higher than May for Japan and up by 7% from May for Thailand.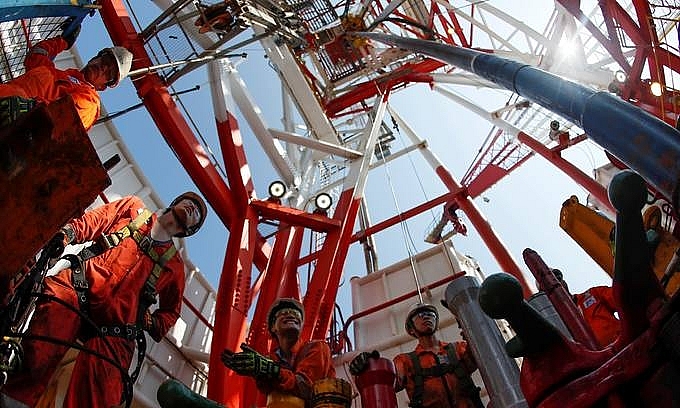 Vietnamese workers stand on a drilling platform in the South China Sea. Photo by Reuters
Vietnam's crude imports were around 717,691t (174,000 b/d) in June, down by 28% from May. Vietnam imported 133,000 b/d of crude from Kuwait, up by about 1% from May. All of Vietnam's Kuwaiti crude imports go to the 200,000 b/d Nghi Son refinery, which is majority owned by KPI, the international arm of Kuwaiti state-owned oil company KPC, and Japan's Idemitsu Kosan. State-owned PetroVietnam holds a minority stake, Argus Media reported.
But Vietnam did not import any crude from Brunei in June, according to a Vietnamese market participant. Vietnam's 145,000 b/d Dung Quat has been taking a cargo of Brunei Champion crude every other month for the first half of this year, under a term deal. Dung Quat received a Champion cargo in May.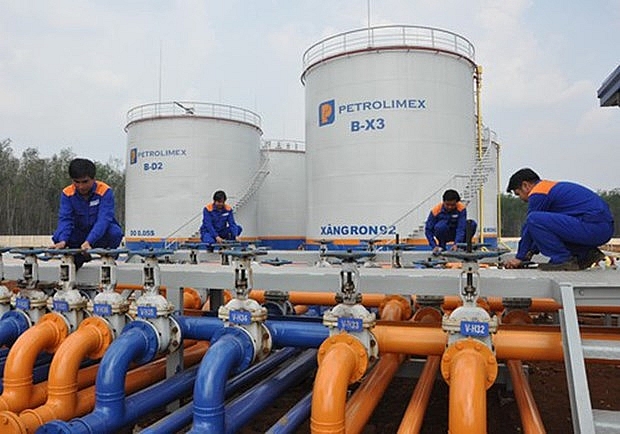 Photo: cafef.vn.
The customs data did not specify which other countries supplied crude to Vietnam in June. But the Dung Quat refinery took delivery of 35,000 b/d of Azeri light sweet crude in June, similar to the volume it took in May, according to oil analytics firm Vortexa. Dung Quat also took 461,000 bl (15,000 b/d) of US light sweet WTI crude in June, lower than 815,200 bl of WTI it took in May, according to Vortexa.
Ruby Lee