Vietnam's efforts on fighting against COVID-19 complemented by UN Resident Coordinator
UN Resident Coordinator Kamal Malhotra commended Viet Nam's attempt to prevent COVID-19 epidemc widespreading.  

Prime Minister Nguyen Xuan Phuc (right) welcomes UN Resident Coordinator Kamal Malhotra at the Government Office in Ha Noi on March 10. (Photo source: VGP)
On Tuesday, he made the above statement at a meeting with Prime Minister Nguyen Xuan Phuc in Ha Noi, during which the pair also discussed Viet Nam's participation in the UN Security Council (UNSC) and peacekeeping operations.
Kamal said Viet Nam was the first country to successfully contain the epidemic in the first stage with the recovery of the first 16 patients, adding the UN shared Viet Nam's experience with other countries.
Regarding new infection cases reported over the past days, the UN still highly valued Viet Nam's drastic and proactive measures to prevent spread of the epidemic to communities, according to Kamal.
Accoding to Kamal, UN organizations in Viet Nam will accompany Viet Nam in the fight against the epidemic through technical assistance to help the country evaluate impacts of the epidemic.
Regarding the participation in the UNSC , Kamal stated Viet Nam had prepared well and successfully completed its role as the UNSC President in January.
He also praised Viet Nam's participation in UN-led peacekeeping operations, especially its preparations for deployment of field hospital in South Sudan.
Meanwhile, PM Phuc appreciated effective cooperation of the UN organizations with Viet Nam amid complicated developments of the COVID-19 epidemic.
Viet Nam has taken comprehensive and prompt actions under the whole-Government approach, thus gaining the support of the public and the World Health Organization.
As the UNSC non-permanent member, Viet Nam has actively performed its duties on the basis of its foreign policy of independence and self-reliance and principled position of making constructive and responsible contribution to ensuring common interests, peace, stability across the world.
vnexpress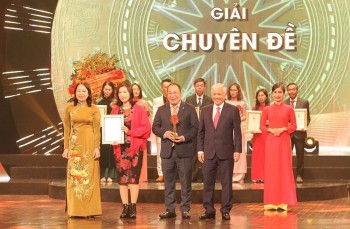 Overseas Vietnamese
VietnamTimes (Viet Nam Union of Friendship Organizations) is a reliable address for overseas Vietnamese to quickly and objectively update political, economic, cultural, and social news. The agency has created a helpful forum and connection between expatriates and the motherland.