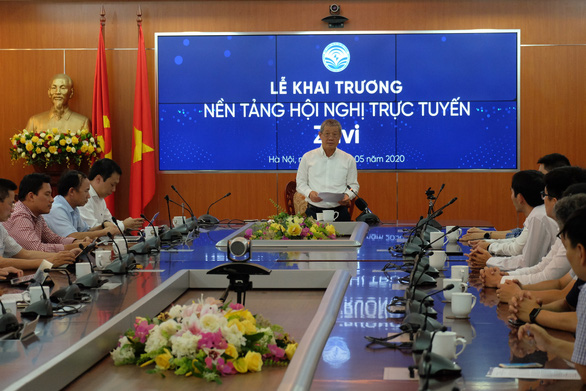 Zavi is a product completely made in Vietnam by an engineer team in just three weeks.
Vietnam Ministry of Information and Communications (MIC) Deputy Minister Nguyen Thanh Hung held the first online meeting via Zavi to direct the work remotely to the Ha Giang and Quang Ninh 's Department of Information and Communications about the implementation of Bluezone application in the provinces at the opening ceremony of the Zavi online conference platform at the MIC 's headquarter .
According to the MIC, Zavi is the first online conferencing platform developed and mastered by Vietnamese engineers themselves. The product is ready to be widely supplied to organizations, businesses and citizens.
Speaking at the opening ceremony, Deputy Minister Nguyen Thanh Hung said the product was completed in just about 20 days of social distancing and is a useful tool as social gatherings remain limited to prevent COVID-19.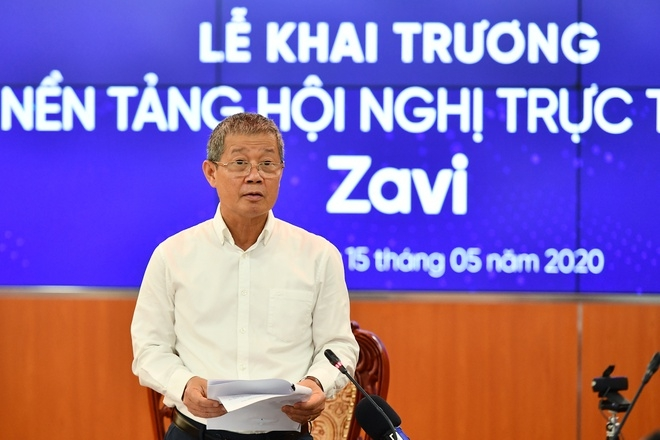 Deputy Minister of Information and Communications Nguyen Thanh Hung speaks at the launch.
Deputy Minister Nguyen Thanh Hung suggested that the Zavi development team continued to upgrade and improve the software so that agencies, businessed and people all over the country can access this platform.
In addition, he assessed that Zavi hosted in Vietnam providing more advantages for security, signal transmission and cost issues than foreign applications such as Zoom, Microsoft Team. ...The creation of Zavi proves the rapid advancement of Vietnamese IT staff, he said.
Vuong Quang Khai, a representative of the foundation development entrerepneur said that Zavi was the result of an engineer team during the implementation of the social distancing as per the Prime Minister's direction.
Zavi has full features of managing, creating meeting rooms with passwords; inviting participants, invite out of the room. Meeting rooms are secured with a login code assist room manager to be able to lock, manage camera and mic. This application is currently only available on Windows computers and iOs devices.
The Zavi team 's representative said that they are studying and developing the speech recognition function for meeting minutes to be automatically recorded.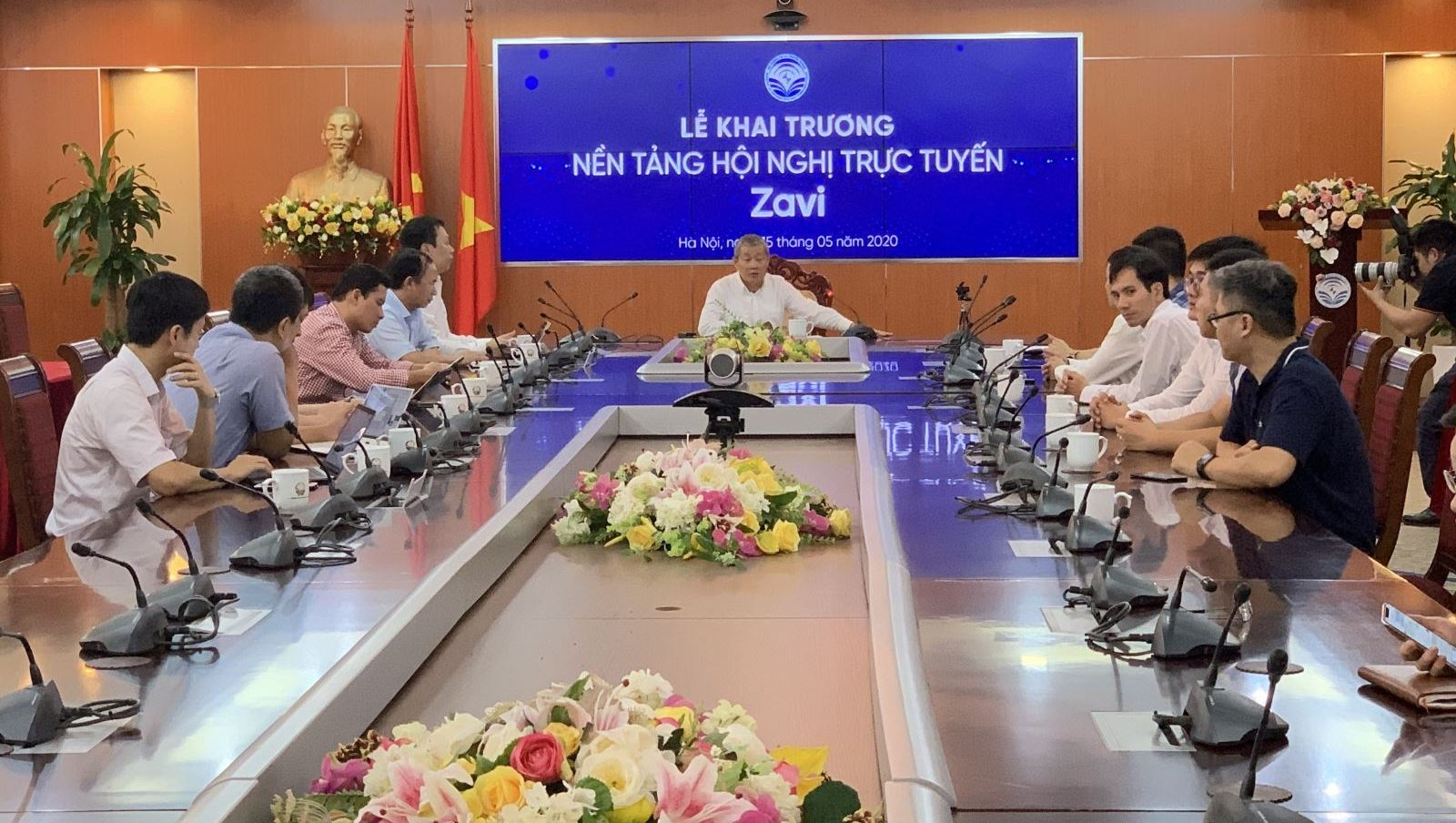 At the launch ceremony.
The platform can cater to 100 people in a meeting for 24 consecutive hours. It will be regularly updated and provided free to the public nationwide.
In the coming time, besides upgrading, completing and providing on other platforms such as Android, MAC OS and browsers, Zavi is intended to provide its own online conferencing solution on cloud platform for agencies, organizations, businesses in need. In addition, Zavi is also being developed to be used exclusively for government agencies.
To use the application, users only need to have a Zalo account and log in at https://zavi.me.
Tarah Nguyen