Today, Vietnam has just overcome another war to defeat the global enemy - coronavirus originated from Wuhan, China having claimed more than millions of lives all over the world and put human and the world in risks of terrible crises. We take one day to look back our glorious victory combining both national historic power and the whole people's solidarity. These days remind all Vietamese generations that we could overcome any obstacles and defeat any enemy, albeit its insidious schemes, by our unity, justice and thousand -year -history national strength.
let's take a look at the true, rare images of woeful and majestic historic days.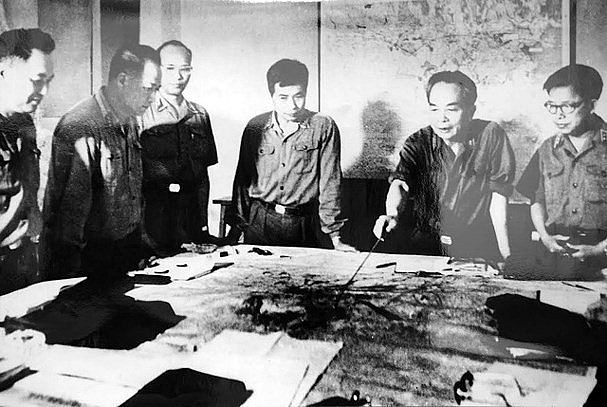 The Central Military Commission monitored the movements of Ho Chi Minh campaign, April 1975, led by the world legendary Commander Vo Nguyen Giap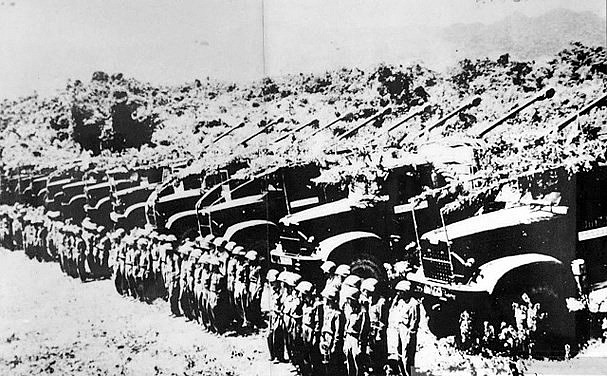 Vietnam Infantry artillery before sorting out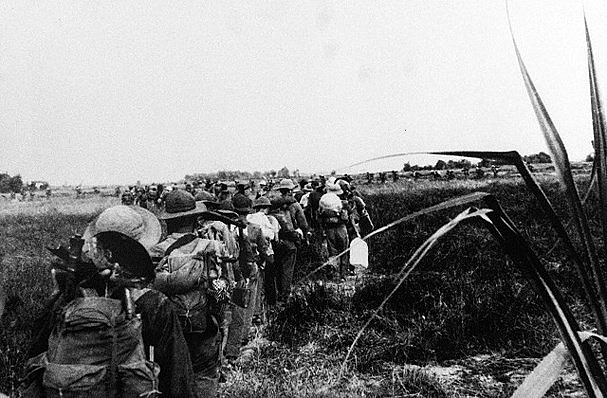 The 201 Regiment marched through Dong Thap Muoi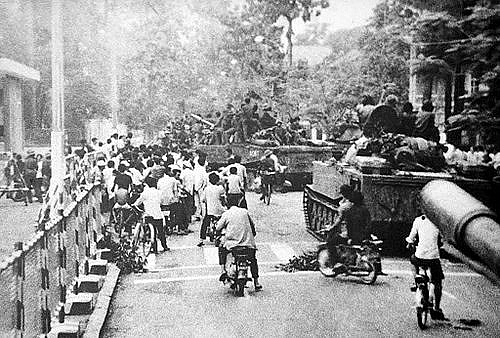 In the morning of April 30 1975, the liberated army entered Thi Nghe bridge in Saigon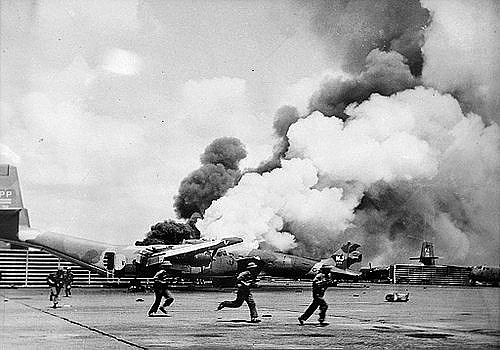 5:30 am April 30 1975, Division 10 coordinated with 2 tanks of 273 armored regiment attacked the international Tan Son Nhat airport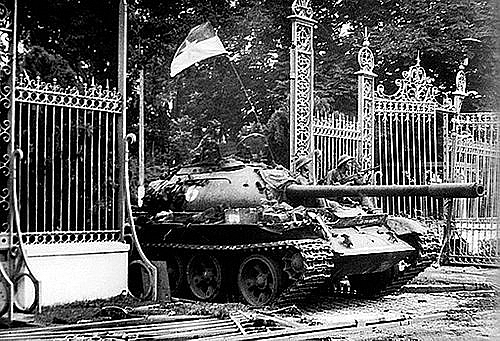 The tank team rammed down the main gate and entered the Independence Palace on the April 30 morning. Captain Bui Quang Than got out of the 843 car, took the national flag on his car and hung it on the flagpole on the roof of Independence Palace at 11:30.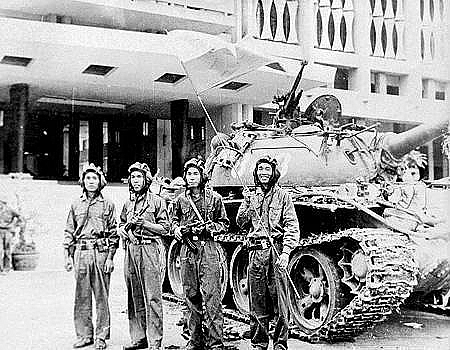 Tank fighters at 843 noon 30/4/1975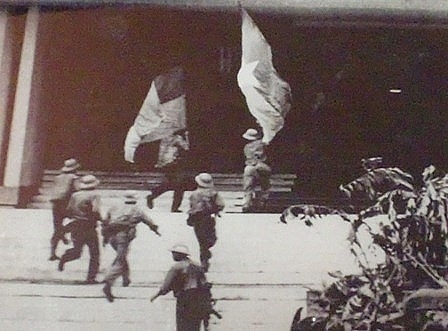 Liberated army soldiers running into the Independence Palace hanging up the revolutionary flag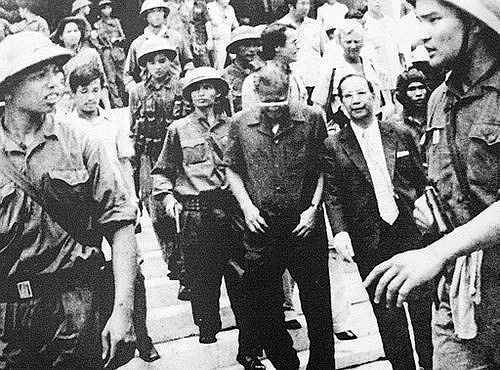 At 10h24 on April 30, 1975, Saigon puppet President Duong Van Minh declared unconditional surrender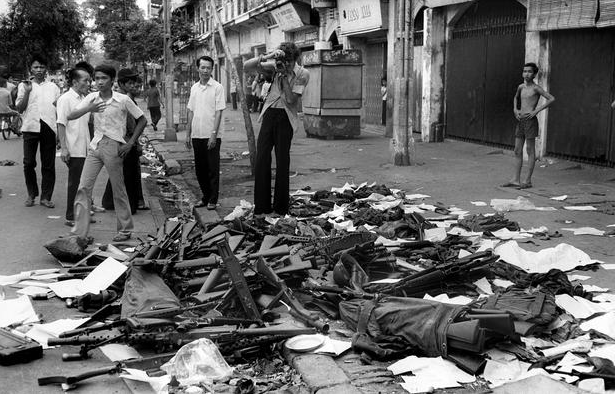 Failed weapons dropped to rise up a new peace in Vietnam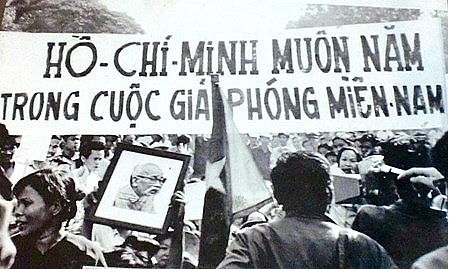 Saigon people went to the streets to rejoice over the victory of unification, raising the image of Great President Ho Chi Minh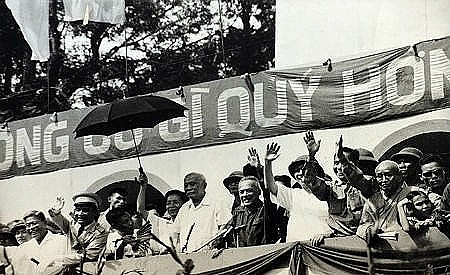 President Ton Duc Thang and the Party and State leaders on the stage in victory happiness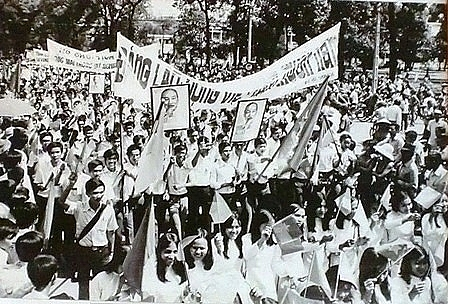 Saigon people shared the whole country their happiness overwhelmed with flags and banners celebrating the victory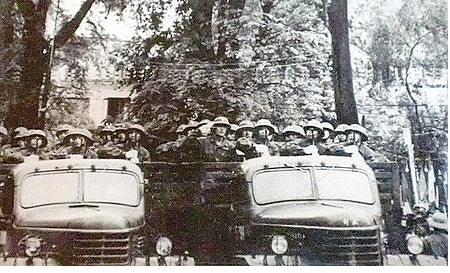 Regular army paraded on the victory day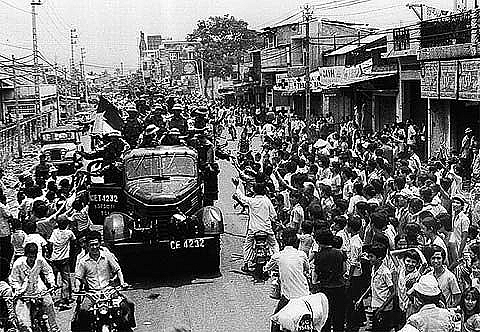 People surrounded the liberated people, singing the winning song together
Tarah Nguyen