Vietnam's National Independent Day marked in China's Kunming
The Vietnamese Consulate General in Kunming, China, held a ceremony and banquet on August 28 to mark Vietnam's National Day (September 2).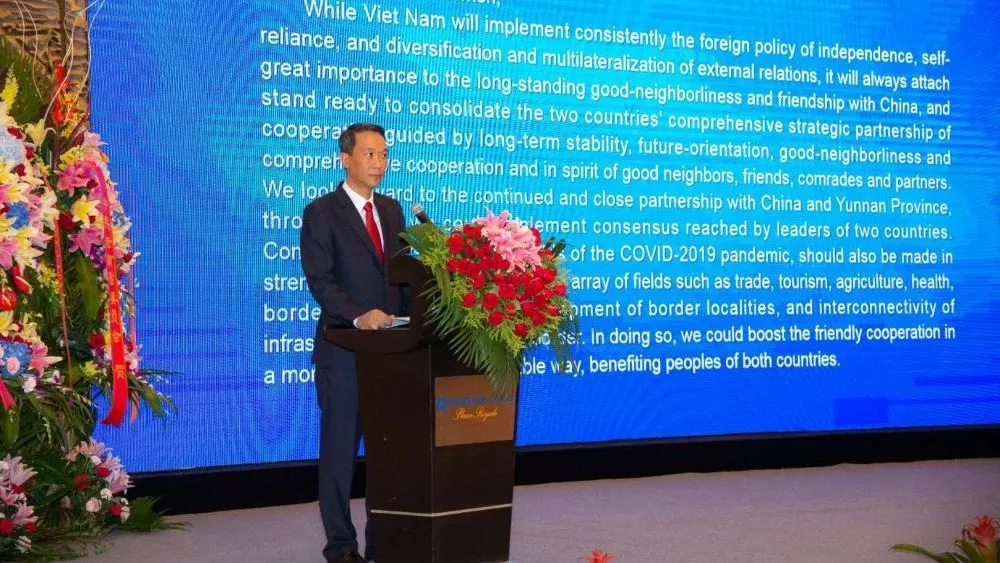 Vietnamese Consul General Nguyen Trung Hieu speaking at the ceremony (Photo: baoquocte.vn)
The event saw the presence of Deputy Governor cum Deputy Secretary General of People's Government of Yunnan Province Liu HongJian along with representatives from several diplomatic agencies and Vietnamese community in the province.
At the event, Vietnamese Consulate General in Kunming Nguyen Trung Hieu reviewed the country's development over the past 75 years, especially noting it's great achievements across many fields.
He also expressed his pleasure at the positive development of the relations between Vietnam and China, particularly between Vietnam and Yunnan Province, over recent years.
In particular, Vietnam has excellently assumed two major international responsibilities in 2020, including the Chairman of ASEAN and a non-permanent member of the United Nations Security Council 2020-2021.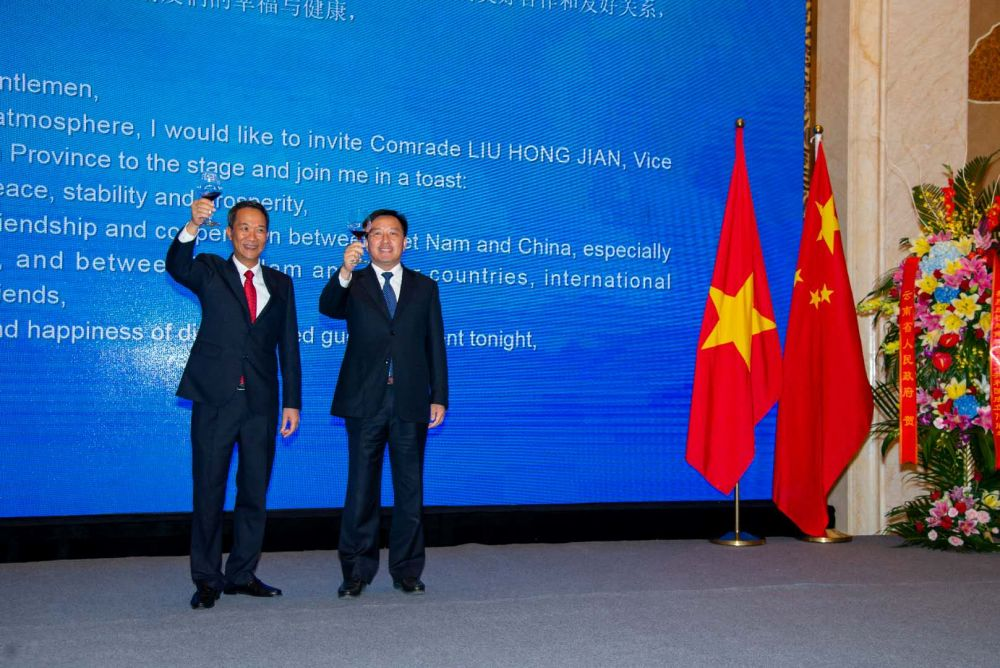 Deputy Governor of Yunnan Provincial Government Liu HongJian - and Consul General Nguyen Trung Hieu toast to congratulate the ceremony. (Photo: baoquocte.vn)
The Consul General noted that Vietnamese localities and Yunnan province have closely coordinated in prevention and control of Covid-19 pandemic as well as organised many online conferences to boost cooperation between the two sides, especially in economy and trade.
The management and protection of the land border between the two sides also achieved many positive results, contributing to maintaining stable management of the border area, facilitating friendly exchanges and promoting comprehensive cooperation, he added.
Consul General Nguyen Trung Hieu affirmed Vietnam's foreign policy of independence, autonomy, multilateralisation and diversification, notably attaching importance to the enhancement of friendly neighbourly relations and comprehensive co-operation with China.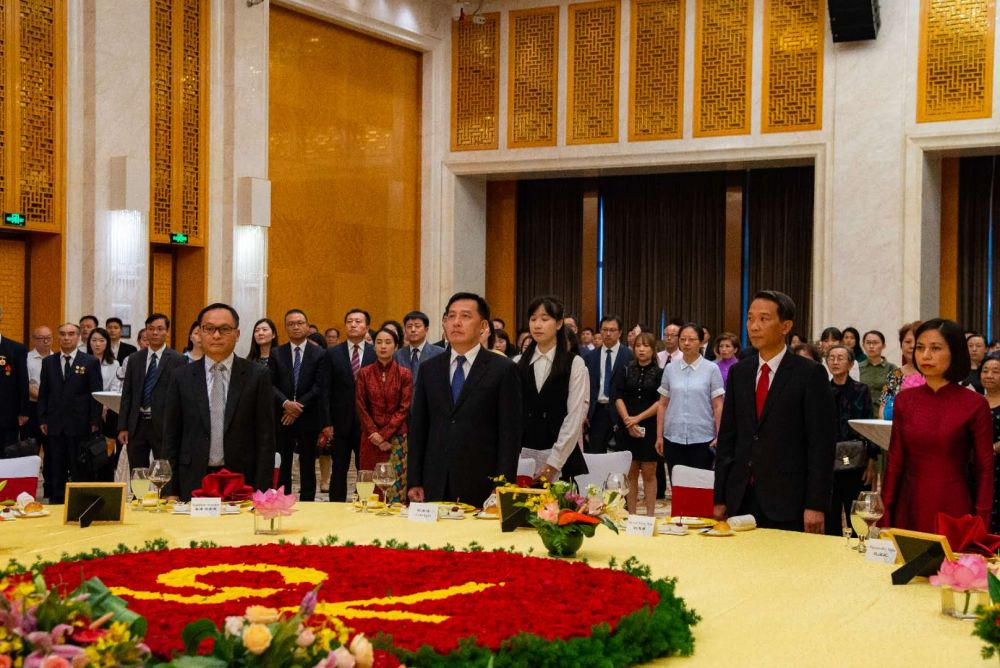 The celebration overview.
The Consulate General reaffirmed that Vietnam's independent, autonomous, multilateralization and diversification foreign policy attaching importance to developing traditionally friendly neighboring relations and comprehensively strategic cooperation with China
The National Day Celebration and Reception Party took place in a joyful, warm and friendly atmosphere expectating to strengthen cooperation in fields between Vietnam's neighboring localities and China's Yunnan.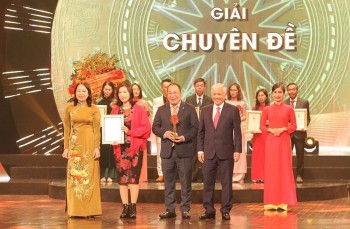 Overseas Vietnamese
VietnamTimes (Viet Nam Union of Friendship Organizations) is a reliable address for overseas Vietnamese to quickly and objectively update political, economic, cultural, and social news. The agency has created a helpful forum and connection between expatriates and the motherland.