Vietnam's proposed growth taget in 2020: Ambitious but not unrealistic
Some economists have shared their opinions about Vietnam's economic growth prospects with Germany's DW, a newspaper and TV channel as Vietnam Prime Minister Nguyen Xuan Phuc called for greater efforts to restart the national economy aiming to achieve a GDP growth rate of over 5% during a conference featuring both domestic and foreign attendants.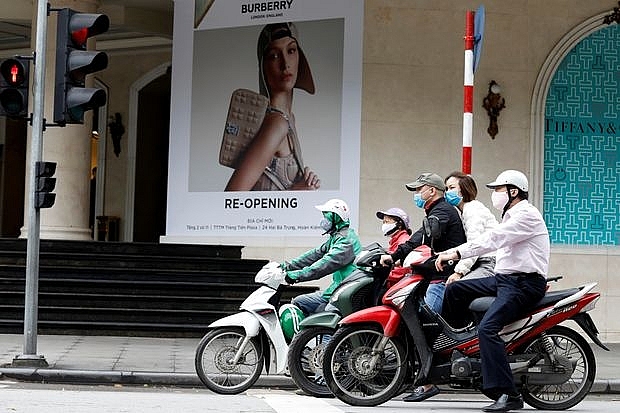 The Wall Street Journal
While some countries likely to cope with the economic recession or crisis, the Vietnamese government remains optimistic about the nation's economic growth and subjects to a rebound of 5% of the growth rate in 2020, DW reported.
The expected Gross Domestic Product (GDP) growth of Vietnam is as over doubled as the one set by the International Monetary Fund (IMF), which is only 2.7%. "Although this prediction is a significant decrease compared to the 7% expansion of 2019, it still puts Vietnam ahead of neighboring countries as well as maintain the fastest growing economy position of Vietnam in Southeast Asia", DW said.
Ambitious but possible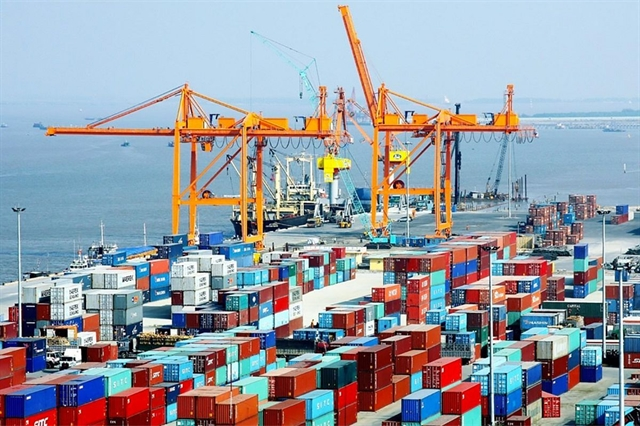 Illustrative photo by VNA.
DW cited Adam McCarty, the chief economist of research and consultancy firm Mekong Economics as saying that the Southeast Asian country can take advantage of this Covid-19 pandemic time to leave the regional peers namely Cambodia and the Philippines to enter the "more sophisticated group" of Thailand and South Korea despite the imparity in GDP.
Besides, Vietnam also boasts to prove the world its capabilities of controlling the complex threat after the coronavirus health crisis. "They're showing that they can handle it much better than most European countries and the US. That's a signal to foreign investors and to foreign governments." McCarty said.
There are some good signs of the rebound as Vietnam has emerged as one of the most favorable destinations with cheap labor, a young population, and an open investment climate in the region for manufacturing. In fact, some large firms poised to relocate their productions from the virus-hit China to the country.
Vu Minh Khuong, associate professor at the National University of Singapore, said that the Vietnamese government's goal is "ambitious but not unrealistic0" as he told DW that he expects more foreign investments and more shift from China.
"Thanks to the pandemic, Vietnam has made leapfrogging progress in digital transformation. The rate of online transactions in public services increased from 12% to 24% during the two-month lockdown." he told DW.
The economist also expects strong government investment and private consumption to boost the economy.
Vietnam's economy hit hard by Covid-19, but still ranked the 12th strongest financially by Economist
Vietnam has been hit hard by the current novel coronavirus pandemic (COVID-19), but it will show signs of recovery in the post-coronavirus period, according to the World Bank in its Vietnam Macro Monitoring report for May.
According to General Statistics Office's latest report, Vietnam's processing and manufacturing industries were most heavily impacted with 1.2 million jobs affected during the first quarter, followed by wholesale and retail, 1.1 million, plus accommodation and catering services, 740,000.
Customs News reported that the unemployment rate among workers 15 years and above also reached a 5-year high, reaching 2.22% at end of March, up 0.07% against the previous quarter. As many as 18,600 companies temporarily suspended business in the first quarter, up 26% year-on-year. In the first four months of 2020, committed foreign direct investment (FDI) amounted to US$12.3 billion, a year-on-year decrease of 15.5%. Surprisingly, the value of FDI commitment rebounded in April, up by 81% over March 2020 and 62% over April 2019.
However, the economy has the chance to pick up its momentum again in the post-coronavirus period, said the World Bank, reasoning credit grow gradually bounced in March after sluggish growth in the first two months of 2020.
According to The Economist's Vietnam is the 12th strongest financially among 66 emerging economies following the devastation caused by the Covid-19 pandemic.
In Southeast Asia, Vietnam only stands behind the Philippines (6th) and Thailand (7th) in a global ranking. As many as 66 countries and territories are compiled basing on four indicators: public debt, foreign debt, cost of borrowing, and reserve cover.
The Vietnamese economy is relatively strong and stable in all four and is among the least affected by the Covid-19 crisis, the report said.
Vietnam's public debt stood at 56.1 percent of GDP last year and is set to reduce to 54.3 percent this year, Vnexpress cited the Ministry of Finance as saying in a budget report to the National Assembly.
"With the rest of the world still suffering from COVID-19, exports are really going to get hurt," McCarty said. The economist stressed that things cannot just go back to how they were. And even though domestic consumption is likely to increase in the months to come, a 5% growth figure for 2020 may be too ambitious. "It's probably more like 3%, but that's still good in these circumstances. It still means Vietnam is a winner."
The resounding triumph against the COVID - 19 pandemic
Vietnam has recorded 324 Covid-19 infected cases with zero deaths so far and has not seen any new locally originated cases for several weeks. All recent infections are returnees from abroad.
Experts believe that Vietnam's agile and decisive policies, such as close schools, shut down borders and suspend international travel, set up quarantine camps, and quarantine travelers arriving from overseas, play an integral part in halting the pandemic.
Although the measures were drastic to some extent, Vietnam receives praise from all over the world for how it has handled the outbreak. Next, Vietnam desires to recover the economy and take advantage of this newly gained trust to attract more foreign investors and businesses.
Vietnam exports dropped sharply in May

The export of Vietnam in April has been strongly affected by the Covid-19 epidemic, after achieving a relatively high growth rate in the first quarter.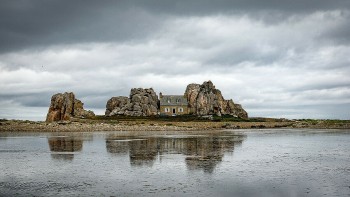 Travel
In a quiet little village of Plougrescant, France, tourists can visit this quirky and extraodrinary Castel Meur, also known as "The House Between The Rocks", which has become an attraction for many years.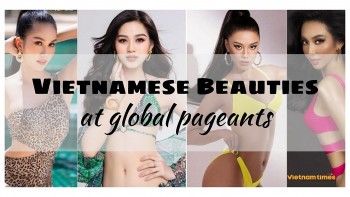 Handbook
Do Thi Ha, Pham Ngoc Phuong Anh, Nguyen Thuc Thuy Tien and Nguyen Huynh Kim Duyen set to vie for global beauty pageants.
World
In the outskirt of Poland, there is a pretty rural village that is called "The painted village" for its amazing and unique tradition of painting their homes inside and out with colorful floral patterns, making this place the most photogenic spot.