Vietnam's Textile Industry to Miss Export Target Due to Covid
A ack of workers, stagnated production and increasing costs DURING social distancing orders are major challenges facing Vietnam's textile and apparel industry due to the Covid-19 pandemic.
Several difficulties are challenging the textile and apparel industry in Vietnam, with the industry projected to miss its target of achieving US$ 39 billion in export turnover for 2021.
Mounting obstacles
The textile and apparel industry's total export turnover in the first seven months of 2021 reached US$ 18.6 billion, up 14.1% compared to the same period in 2020. Noticeably, most textile and apparel businesses have so far gathered enough orders for 2021 and the first two quarters of 2022, according to the Vietnam Textile and Apparel Association (VITAS). However, the Covid-19 pandemic has been affecting the production and export of the industry, particularly for businesses in the Covid epicenter Ho Chi Minh City.
VITAS President Vu Duc Giang noted the challenges facing textile and apparel businesses in Vietnam, especially in Ho Chi Minh City. Due to impacts from the pandemic, the businesses are facing risks of halted or unstable production, and missing deadlines for delivering products.
In the fourth Covid outbreak, at least 45 businesses have had to stop production. Giang also underlined concern over a lack of workers, mounting production costs and changes in methods of delivery.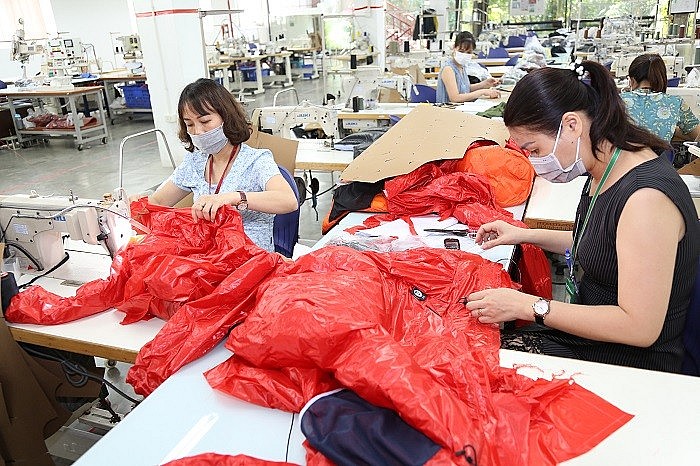 The textile and apparel industry in Vietnam is facing major challenges due to Covid. Photo: Kinh te Do thi
"As of now, factories forced to close down have accounted for 30 – 35% of the total textile and apparel factories in Vietnam. More will have to close extensively, especially medium and small businesses because they do not have enough resources to cover rising costs and salary for workers," Giang said.
According to General Director of Garment 10 Corporation Than Duc Viet, the company will have a serious lack of containers for both import and export towards the end of the year and a possible increase of 20% in transport charges. If orders are not met on time Garment 10 may face fines from partners.
Striving to overcome challenges
To complete their partners' orders, textile and apparel businesses in Vietnam are working at maximum capacity. Garment 10 is striving to ensure production while applying strict Covid prevention measures. To do so, the corporation is enhancing its production power and rearranging its shifts to avoid fines due to missing deadlines.
Binh Minh Garment JSC. headquartered in Ho Chi Minh City is accepting fewer orders compared to 2020 from its customers in the United States and Europe so that in the worst-case scenario, it can continue production outside of the city.
"To meet the deadline, we make careful calculations depending based on our forte before accepting any orders. We have been applying various measures such as extending delivery time, moving workers between production chains depending on the situation or even moving staff from the indirect production department to the direct one," Binh Minh Garment JSC General Director Vo Quoc Hao said.
Viet Thang Jeans' factories in Ho Chi Minh City must make about 20,000 products daily to complete five containers in a week and deliver to its customers in the United States., Europe and Japan. As the company lacks 20% of its human resources and faces social distancing, Viet Thang Jeans is doubling its working shifts while performing strict Covid prevention measures.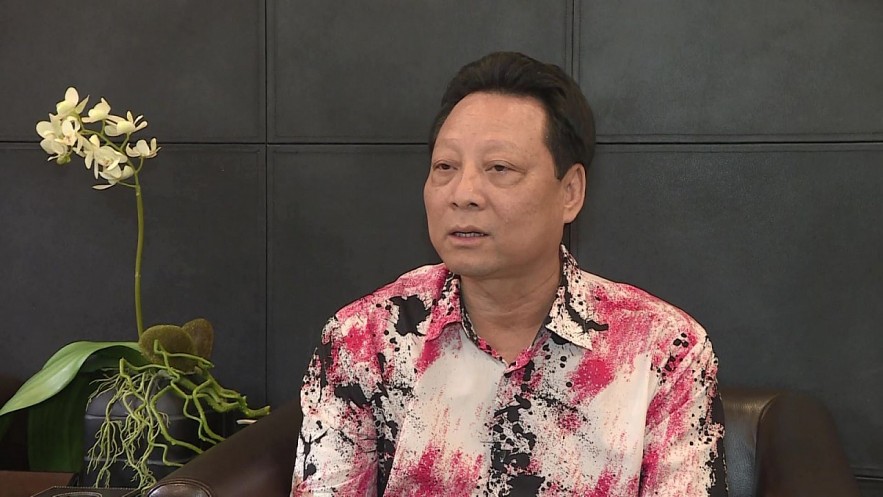 Viet Thang Jeans General Director Pham Van Viet. Photo: Quang Ngai TV
Viet Thang Jeans General Director Pham Van Viet said that "to ensure safe production, we have rearranged our factories. Our workers are also working and staying here. With these measures, even though the city is in lockdown, we can still maintain production."
Economic experts believe that accelerating vaccinations is the long-term and necessary solution for textile and apparel businesses in Vietnam to stabilize production. Recruiting sufficient and fully vaccinated workers could lessen concerns over stagnating production, and meeting customer's orders towards the end of 2021. This would help to elevate the reputation of Vietnam's textile and apparel industry and generate benefits to prepare for the industry's return next year.
Meeting the export target?
VITAS President Duc Giang said that if Covid was controlled in southern Vietnam by September and production could be resumed, the industry's total export turnover might reach US$ 32 – 33 billion. If not, it would be challenging to even meet this target.
Some economic experts were not positive about the export of textile and apparel products in the last months of 2021 due to persisting issues such as lack of workers, increasing production costs due to higher material costs and increasing transport and logistics costs.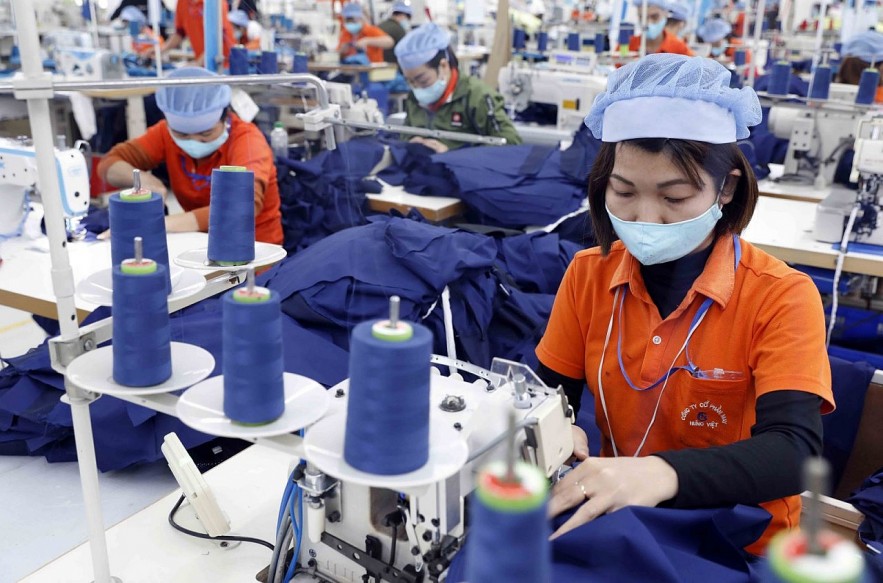 Making products for export to Japan at a factory of Hung Viet Garment Jsc. in My Hao district of Hung Yen province. Photo: Bao tin tuc.
"Even if Covid is controlled in September 2021, the industry is expected to meet only 65% of the needed human resources. As such, lacking human resources would be a major challenge to the textile and apparel industry in Vietnam in the 3rd and 4th quarters of 2021. In addition, the lack of empty containers and rising logistic costs would affect businesses with Original Brand and Original Design Manufacturing orders" – VITAS President Vu Duc Giang
To support textile and apparel businesses and boost production in Vietnam, economic experts recommended that the government should adjust its debt and banking loan policies to create mechanisms so businesses could access loans with favorable interest rates. In addition, the government should reduce tax and insurance costs and extend deadlines for paying taxes and social security and health insurance. In this way, businesses can focus financial resources on production in the immediate term.
Textile and apparel businesses in Ho Chi Minh City and other southern provinces hope that vaccinatios will be accelerated to soon achieve herd immunity, control Covid and resume production. Combining with other support policies, this would assist textile and apparel businesses in bringing production back to normal and meet customer orders toward the end of 2021.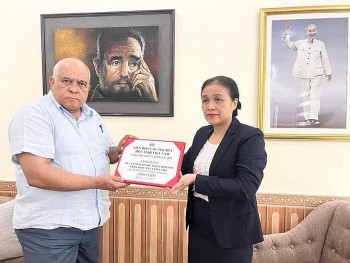 Focus
According to Cuba's News Agency Prensa Latina, on August 16, President of Vietnam Union of Friendship Organizations Nguyen Phuong Nga said that Vietnamese people will always stand by and support Cuba no matter what difficulties our friend is facing.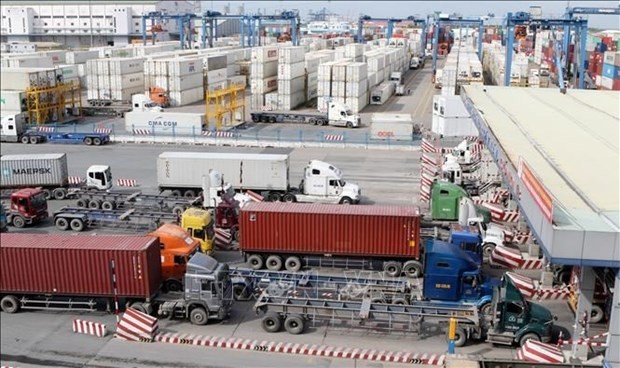 Economy
Vietnam targets becoming a developing country with modern industry and upper middle income by 2030, and a high-income developed nation by 2045, said Minister of Planning and Investment Nguyen Chi Dung.
August 17, 2022 | 08:16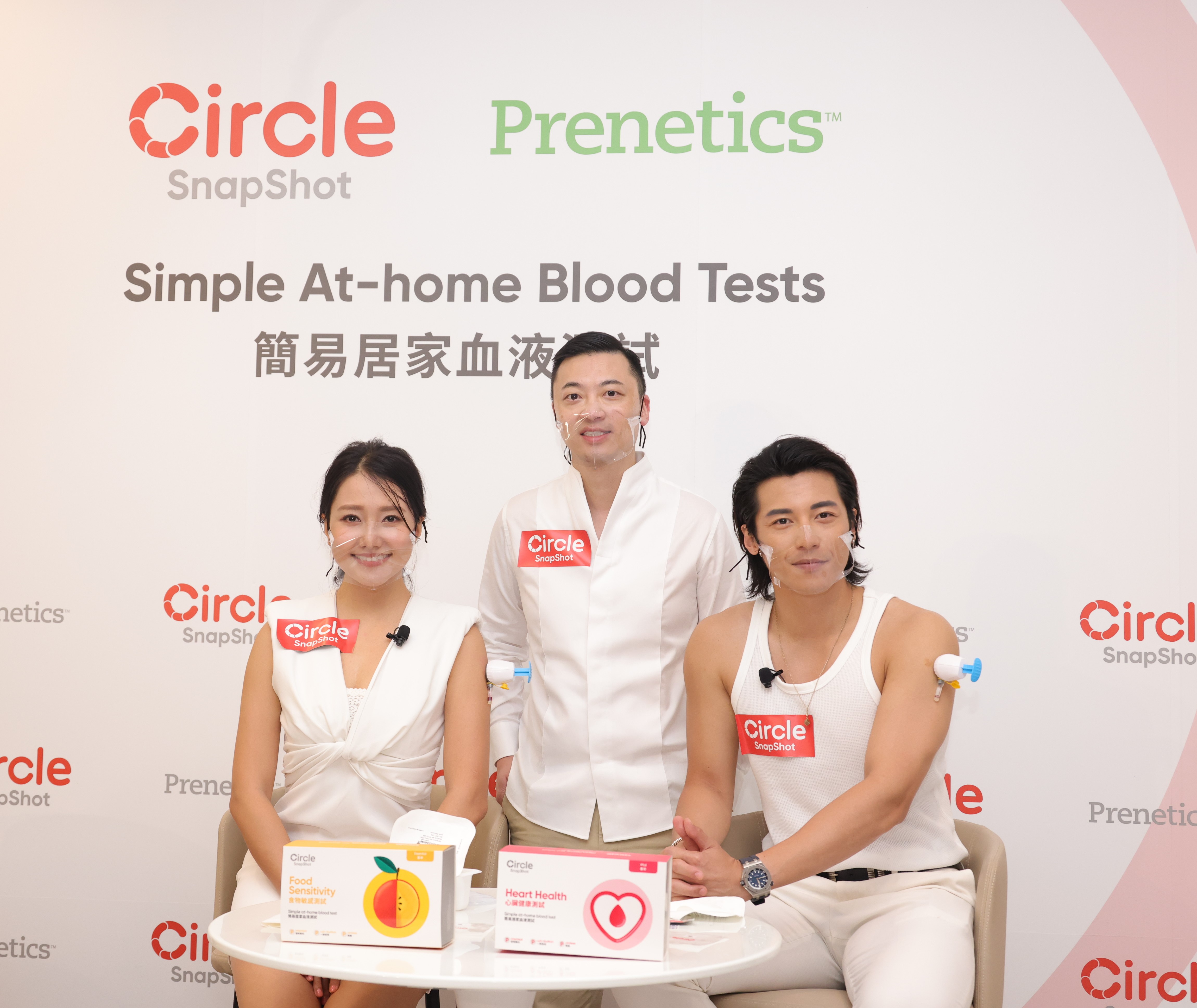 Economy
Individuals can discover their current health status with the world's first push-button, patented and painless blood collection device from the comfort of their home. Circle SnapShot at-home blood tests are currently available at the Circle SnapShot official website
August 16, 2022 | 18:30
Economy
Vietnam Business & Weather Briefing (August 16): Vietnamese enterprises are limited in the global supply chain while international economists pro caste that the country can become a new tiger in Asia.
August 16, 2022 | 18:05