Vietnam's top 20 experience list: Lonely Planet
Food has been named the top highlight in Vietnam for the first time by Lonely Planet, following by Hoi An Ancient Town and Phong Nha-Ke Bang national park.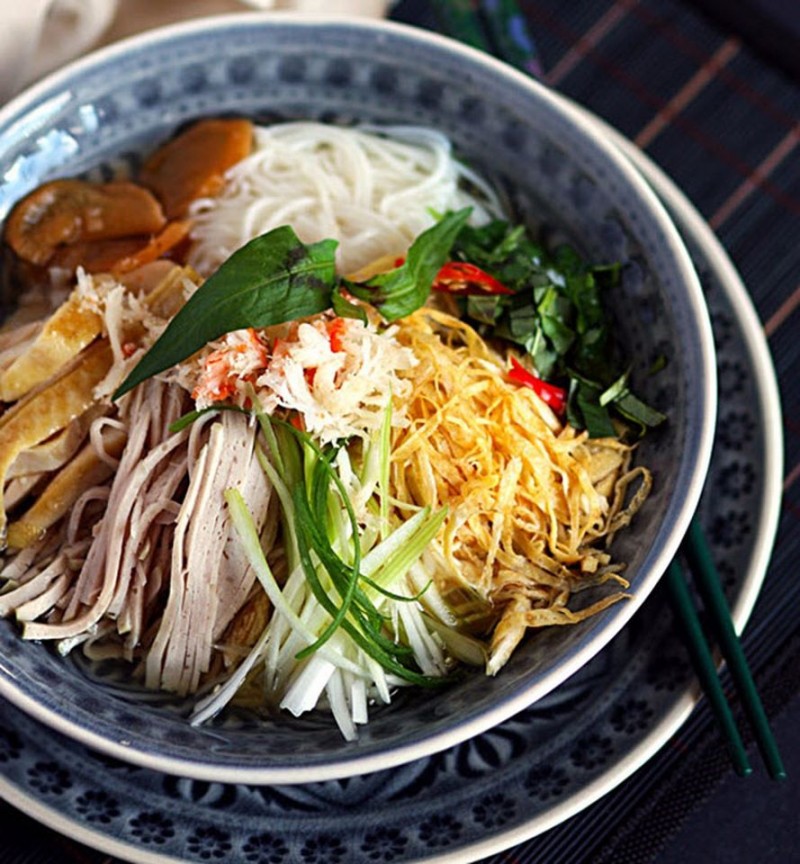 Bun Thang - vermicelli and chicken soup, noodles in chicken broth.
According to the renowned travel guide book publisher, the highlight of any trip, Vietnamese food balances sour and sweet flavours, crunchy and silky textures, fried and steamed dishes, soups and salads. Essentially it's all about the freshness of the ingredients – chefs shop twice daily to collect just-picked herbs from the market. Wherever you are, you'll find exquisite local specialities – the 'white rose' of Hoi An, banh xeo (savoury filled pancakes) of the south and centre, or the good ol' pho of the north. Yes, eating out in Vietnam is a feast for the eyes and treat for palate.
In the Vietnam's top 20 experience list, food is followed by Hoi An Ancient Town in the second place, Phong Nha-Ke Bang national park in third and Ha Long Bay in fourth place.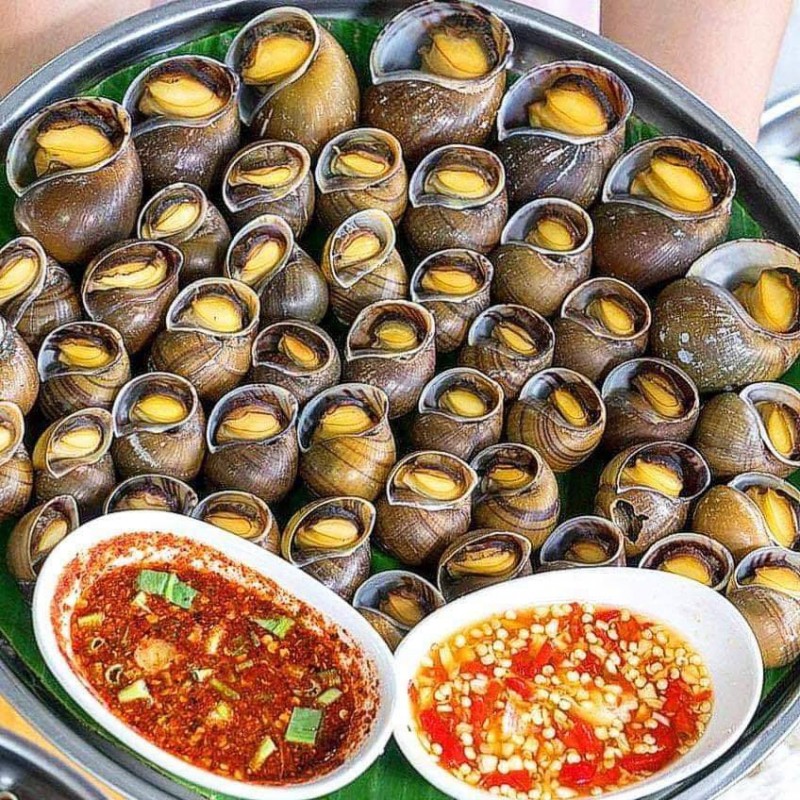 Vietnamese people have many tasty snail recipes. Snail meat is sweet and cool. It's a source of protein, calcium and iron and therefore, snail dishes are really healthy.
Hoi An is dubbed as Vietnam's most cosmopolitan and civilised town, this beautiful ancient port is bursting with gourmet restaurants, hip bars and cafes, quirky boutiques and expert tailors. Immerse yourself in history in the warren-like lanes of the Old Town, and tour the temples and pagodas. Dine like an emperor on a peasant's budget (and even learn how to cook like the locals). Then hit glorious An Bang Beach, wander along the riverside and bike the back roads. Hoi An has it all.
Meanwhile, with jagged hills shrouded in verdant rainforest, and mountain rivers coursing through impressive ravines, above ground the Phong Nha-Ke Bang region is one of Vietnam's most spectacular national parks. Head underground for even more proof that this area should be part of any Vietnamese itinerary. A fortunate selection of travellers can experience the cathedral-like chambers of Hang Son Doong, the world's largest cave, but more accessible are the ziplining and kayaking thrills of Hang Toi (Dark Cave), and the ethereal beauty of aptly named Paradise Cave.
On the other hand, Ha Long Bay's stunning combination of karst limestone peaks and sheltered, shimmering seas is one of Vietnam's top tourist draws, but with more than 2000 different islands, there's plenty of superb scenery to go around. Definitely book an overnight cruise and make time for your own special moments on this World Heritage wonder – rise early for an ethereal misty dawn, or pilot a kayak into grottoes and lagoons. If you're hankering for more karst action, move on to the less touristy but equally spectacular Lan Ha Bay.
Other from its cuisine, Lonely Planet also chooses beer (7th place) and coffee (15th place) as highlights of Vietnam.
It said: Vietnam has a deep-rooted beer-drinking culture, and sampling a brew or two is one of the great pleasures of travelling in the country. The big brands (such as 333 and Hanoi) are widely available, but do seek out bia hoi – fresh draught beer – which is brewed daily, to be drunk within hours, incredibly cheap and consumed on street terraces. There's also a dynamic craft beer scene in the big cities, with some eminently quaffable locally-made IPAs, pale ales, wheat beers and pilsners.
Regarding one of the most popular beverages in Vietnam, Lonely Planet stressed indigenous coffee culture runs deep. Virtually every neighbourhood in every town will have a little cafe where locals go to de-stress from the office, the family or simply the traffic (most are located on quiet side streets with copious greenery to promote relaxation). Vietnamese coffee can be served hot or iced (a real treat in summer), either treacle-thick, or with milk (usually sweetened and condensed) for a double-whammy caffeine-sugar kick. And for something completely different, order a Vietnamese coffee with coconut, yoghurt or even an egg.
The list goes on with Hue, Ho Chi Minh City, Beer, Extreme North, Cat Tien National Park, Markets, Phu Quoc Island, Hanoi, Con Dao Island, Ba Be National Park, Coffee Time, Sapa Trekking, Dalat, Battle Sites, and Mui Ne./.