VIFTA - Creating Great Opportunities for Vietnamese Goods to Enter Israeli Market
The conclusion of the VIFTA negotiation between Vietnam and Israel is expected to be a bright spot in the development of bilateral cooperation, strongly promoting comprehensive cooperation, and economic - trade - investment relations particularly.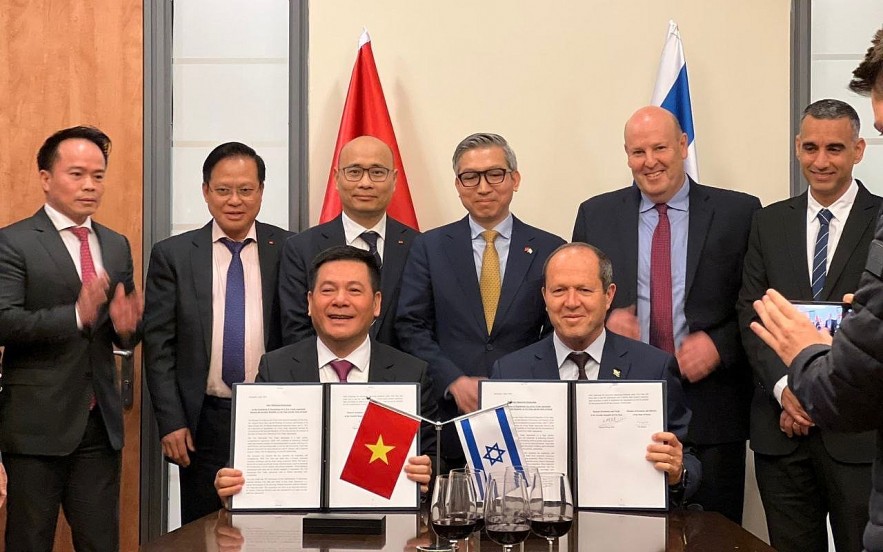 Minister Nguyen Hong Dien and Minister Nir Barkat signed the Declaration on the conclusion of negotiations for the Vietnam - Israel FTA. Photo: tapchicongthuong
Vietnam and Israel signed an Agreement on economic and trade cooperation in 2004. On December 2, 2015, the Free Trade Agreement (FTA) between Vietnam and Israel started negotiations. After 7 years with 12 negotiation sessions, recently, Minister of Industry and Trade Nguyen Hong Dien led a delegation to visit and work in Israel to agree on the content, officially announcing the end of the negotiations on the Free Trade Agreement between Vietnam and Israel (VIFTA).
"With the conclusion of the VIFTA negotiations and expected to be officially signed in the near future, the legal framework for economic, trade and investment cooperation activities between the two countries will be upgraded to a new level, with broader scope, more fields, and more specific cooperation.
It will further facilitate business exchanges, investment cooperation, services, especially each side can penetrate more strongly into each other's goods market." Le Thai Hoa, Vietnam trade counselor in Israel said.
Great opportunity
Israel is one of Vietnam's leading trade, investment and labor partners in the region. Israel is currently the third largest export market, the fifth largest trading partner of Vietnam in West Asia and is considered one of the leading investment partners of Vietnam.
Trade exchange between Vietnam and Israel in 2018 - 2022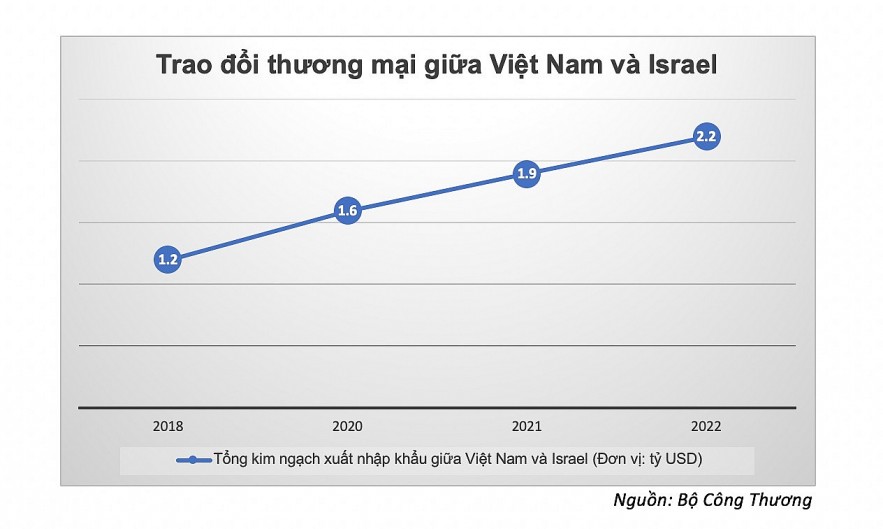 Photo: MOIT
If in 2018, trade between the two countries only reached US$1.2 billion, by 2020 it will reach approximately US$1.6 billion. By 2021, it has continued to increase and reach about US$1.9 billion despite the complicated Covid-19 pandemic.
By 2022, Vietnam's total import-export turnover with Israel has reached US$2.2 billion, up 17.9% over the same period in 2021, of which Vietnam's export turnover to Israel has reached US$785,7 million and Vietnam's import turnover from Israel reached US$1.4 billion.
Every year, about 70 products of all kinds from Vietnam are exported to Israel. In 2022, the main export items including mobile phones and components reached US$293.2 million, accounting for 37.3%.
Items in the group of food, consumer goods, household goods, clothing, shoes, and electronic goods accounted for 62.7% of the total export turnover to Israel. Coffee reached US$24.3 million, textiles reached US$32.8 million, footwear reached US$92.3 million. These are export items with strong growth rates of 20%-50%.
In addition, there are other export items such as: electronic goods, electrical machinery and equipment, household goods, kitchenware, beverage, confectionery, dried and canned fruit.
Particularly for seafood products, every year, Israel is among the top 22 leading markets among over 100 seafood export markets of Vietnam. Notably, in 2022, seafood products reached US$80.4 million, tuna exports to Israel reached US$36.63 million. Israel ranks 4th among the 10 largest tuna import markets of Vietnam (after the US, Canada and Japan).
Export of frozen squid to this market reached US$23.22 million, accounting for 1.7% of the country's export of this item. Israel ranks 8th among the top 10 import markets of Vietnam's squid and octopus; frozen shrimp exports to Israel reached about US$21 million and Israel ranked 20th.
Food products and consumer goods such as seafood, cashew nuts, coffee, pepper, soft drinks, confectionery, textiles, and shoes of all kinds also have additional advantages.
The signing of the Free Trade Agreement between Vietnam and Israel is an opportunity for the Vietnamese market to expand.
With market standards not as strict as the US and EU, the signing of the Vietnam - Israel Free Trade Agreement will be an opportunity to bring Vietnamese agricultural products and spices to penetrate the Israeli market and the Middle East in general.
Exploiting opportunities, promoting exports
While Vietnam is known for its fast growth rate and strong industrial sector, Israel is known for its innovative, high-tech industry and startups. These industries complement each other and are working closely together. The goal of the Vietnam - Israel Free Trade Agreement is to further encourage this cooperation.
On the other hand, Vietnamese businesses need to take advantage of opportunities to export high-value-added goods to the Israeli market, especially after VIFTA is officially signed. That will help open the market and reduce taxes on our exports.
Regarding attracting FDI from Israel into Vietnam, according to the latest statistics, from January 1 to March 20, 2023, Israel has two newly licensed investment projects in Vietnam, with registered capital of US$60.01 million.
In the first three months of 2023, Israel's total registered capital was US$60.18 million, an increase of 18,341.4% over the same period last year. Israel ranks 12th out of 67 countries and territories with newly licensed investment capital in Vietnam.
Israel's investment projects in Vietnam focus mainly in processing, manufacturing, health care and social assistance services, agriculture, forestry and fisheries, information technology, environment, wastewater treatment and tourism real estate.
According to the investment area, Israel has invested in more than 6 provinces and cities of Vietnam such as Binh Dinh province, Ho Chi Minh city, Da Nang city, An Giang province, Hanoi capital and Dong Nai province.
Le Thai Hoa, Vietnam trade counselor in Israel said: "Every free trade agreement signed opens up opportunities but also brings many challenges. Businesses need to learn the market as well as be more professional in the process of import and export activities".
However, there are still challenges for Vietnamese enterprises when promoting goods exports to Israel. Israel is a country with security fluctuations that can cause anxiety for businesses when they intend to invest in this market, and the language used is mainly Hebrew.
Despite strong integration, this country protects the market very closely, especially in the agricultural sector. The current average import tax rate for food is 19.1%, much higher than the 3% rate of non-agricultural products.
Along with that, Israel is a regulated, methodical and high-standard market. When doing business in Israel, businesses need to fully understand the regulations, and business practices of the country and business partners.
Le Thai Hoa also noted that Israel is not on the list of countries that require certification for Vietnamese seafood exports but applies strict food safety and hygiene standards. Most of the Israeli standards follow EU and US standards. Businesses need to comply to avoid rejection and re-export.
In case of necessity, businesses should contact the Trade Office - Vietnam Embassy in Israel for timely support and advice. They will also be provided with useful information when doing business with partners in the Israeli market.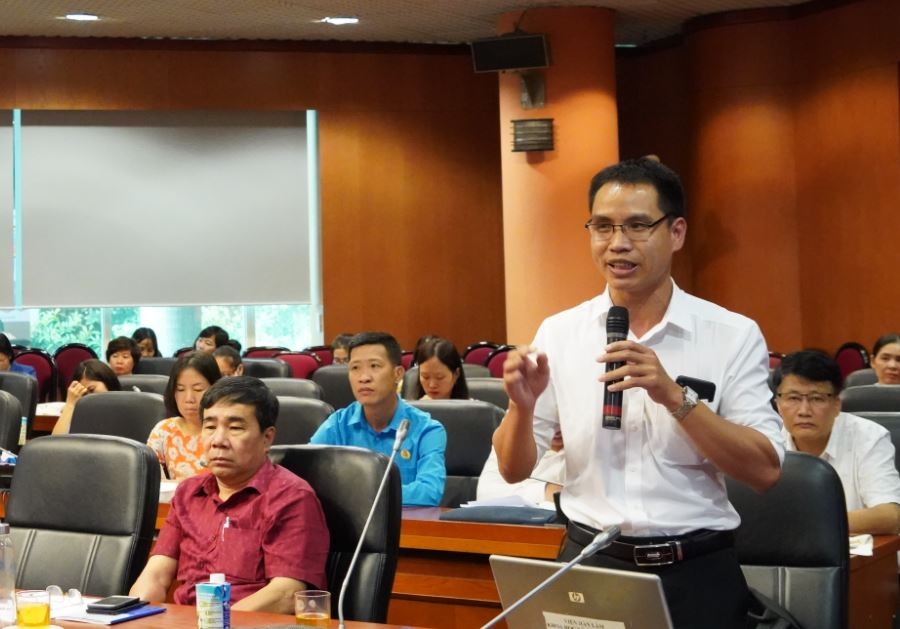 Economy
A circular economy helps take advantage of used raw materials instead of consuming processing costs, minimize exploitation, and make the most of natural resources. It also helps minimize waste and emissions. Compared to the traditional linear economic model, promoting a circular economy model to contribute to achieving net zero emissions will bring better benefits to the country and businesses.
December 08, 2023 | 15:19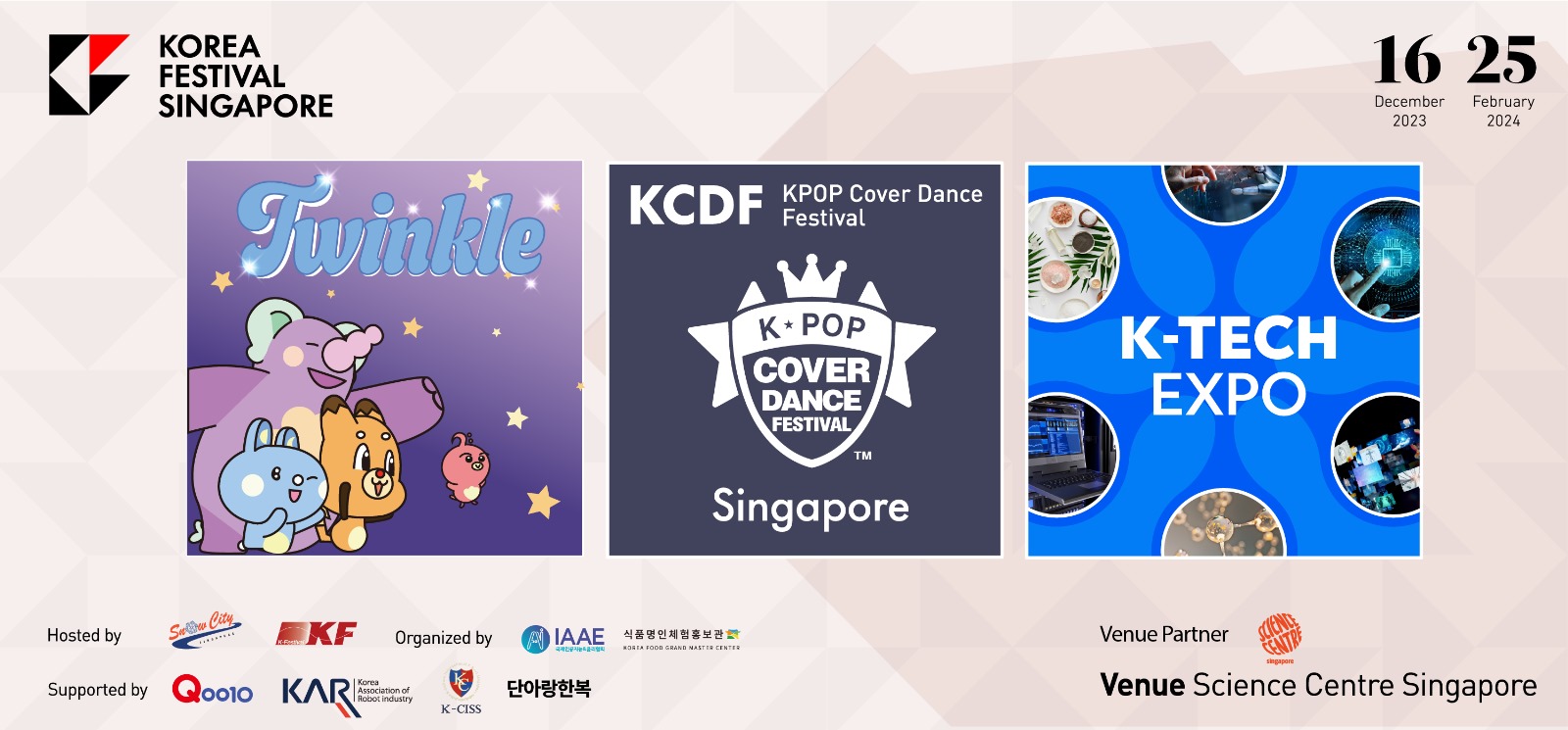 Economy
The "Korea Festival Singapore 2023" will be hosted by K-Festival Ltd and Snow City. between 16 December 2023 and 25 February 2024, associating with Science Centre Singapore as its venue partner.
December 08, 2023 | 11:00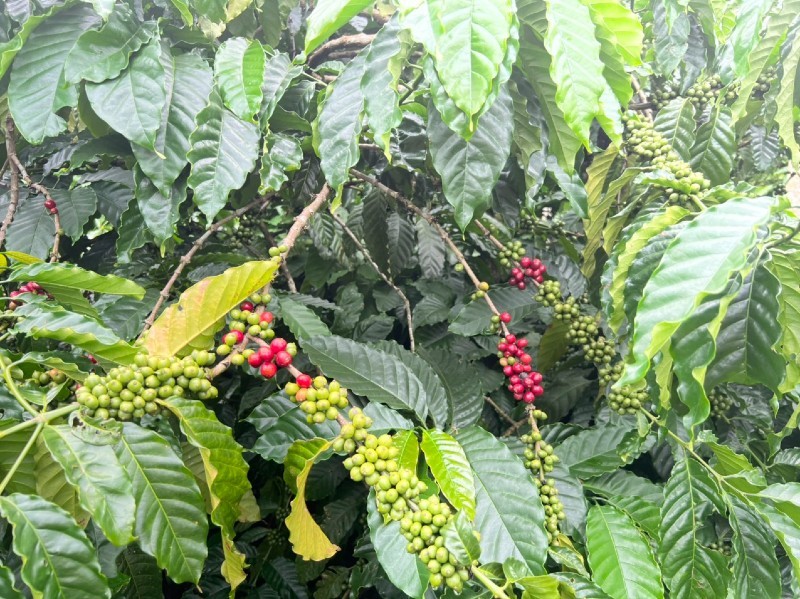 Economy
Reduced output causes coffee prices to continuously increase from the beginning of the season, possibly even the highest in the world in 2024.
December 08, 2023 | 10:50