Vietnamese Goods Struggle to Enter Foreign Supermarkets
Vietnam continues to have both triumphs and obstacles in foreign markets.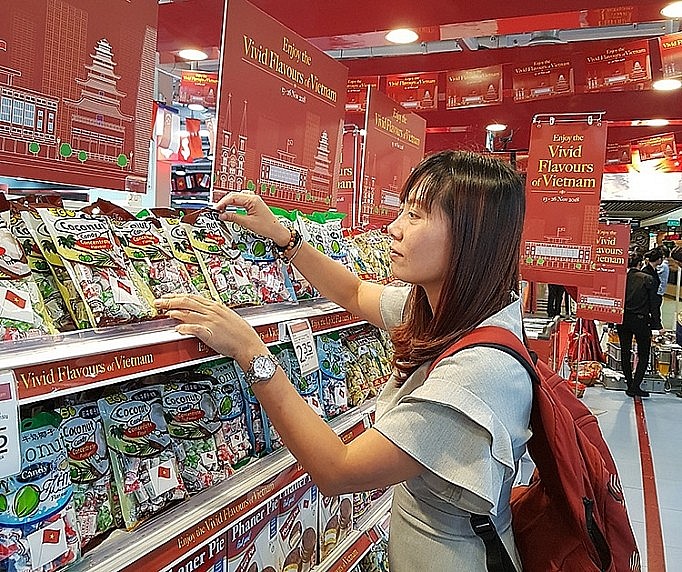 Photo: congthuong.vn
Great prospects for Vietnamese goods
At the end of July, fresh Vietnamese lychees were sold for the first time on the shelves of Safeway and Albersons - two supermarket with the largest network on the West Coast of the US, of which Safeway has 773 stores chains, and Albersons has over 340 stores.
A representative of the European-American Market Department (Ministry of Industry and Trade) said that the successful presence of Vietnamese lychees in US supermarkets opens up great prospects for Vietnamese agricultural products and goods in this important market.
In fact, most of Vietnam's fruit exported to the US only have access to a system of small markets and supermarkets serving Asians.
The Vietnam Trade Office in Australia said that Vietnamese lychees arrived in Australia by air and passed customs clearance checks according to strict standards. Fresh lychee has become a familiar item at MCQ supermarket, Perth city, Western Australia.
According to Head of the Vietnam Trade Office in Australia Nguyen Phu Hoa, frozen durian, rice and jackfruit have been sold in some supermarkets. Frozen avocado and ginger are also being consumed in this market.
At the beginning of July, 2022, at Vietnamese Goods Week held in the UK, Vietnamese handicraft products, coffee, fresh fruit, vermicelli, rice paper of Vietnam were displayed at the Longdan supermarket.
According to the Ministry of Industry and Trade, there are currently thousands of Vietnamese businesses connected to foreign distribution systems such as Aeon (Japan), Lotte (Korea), Walmart (US). Vietnamese goods present in many large and small supermarket chains around the world are favored by consumers.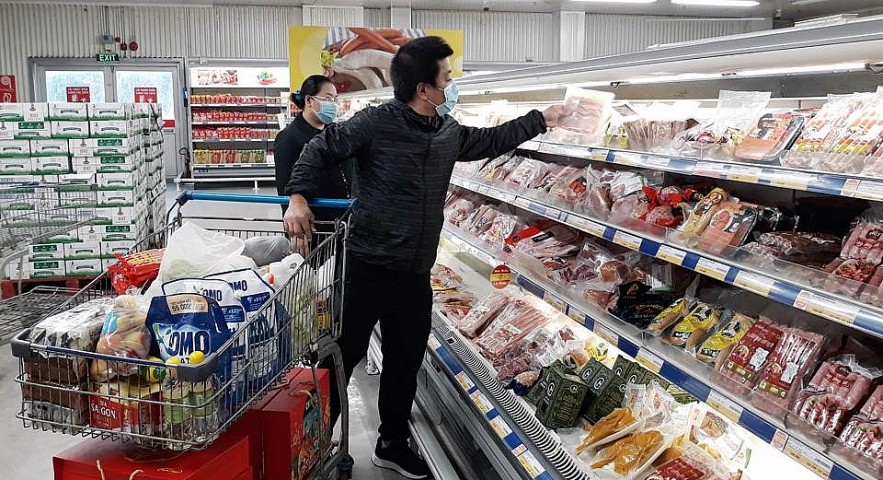 Photo/: Kinhtedothi
Need to improve product quality
Although Vietnamese goods have penetrated many supermarket chains abroad, according to experts, to expand market share and increase coverage, Vietnamese exporters still have to overcome many obstacles.
According to the Vietnam Trade Office in the Netherlands, in 2021, the export of fresh lychees from Vietnam was promising after the first shipments were introduced at a supermarket in the Netherlands. This year, the export of lychee faces many difficulties.
The difficulty is that the cost of air freight increases the cost of products, while the purchasing power of the market due to inflation. Meanwhile, sea transportation faces many risks in the preservation stage. Currently, the market share of Vietnamese products in the Netherlands is still modest, mainly distributed in Asian supermarkets.
Many goods have difficulty entering supermarkets in the host country due to strict quality regulations. Stable supply requirements and deferred payment terms make it difficult for exporters.
Vietnamese trade counselor in Japan Ta Duc Minh said that Japanese people are most interested in the quality of food and goods. If violations of hygiene and safety are detected, imported agricultural, aquatic products and food will be destroyed. Subsequent import shipments will be subject to strict inspection.
Therefore, when exporting agricultural, aquatic products and food products to Japan, businesses need to ensure quality and brand name. At the same time, export goods need to be diverse in taste and design.
According to the Head of the Union of Vietnamese Business Associations in Europe Hoang Manh Hue, exporting Vietnamese goods through strong brands of overseas Vietnamese and introducing goods through cultural activities of the Vietnamese community in the host country is effective method.
This is also the content of the project on mobilizing overseas Vietnamese to participate in introducing, consuming products and developing distribution channels of Vietnamese goods abroad until the end of 2024.
Ministries and local branches promote trade, connect domestic and foreign businesses to consume Vietnamese products in the overseas Vietnamese community.
They coordinate with large international wholesale and retail groups investing in Vietnam to bring Vietnamese products and goods into the local distribution system.
That promotes the export turnover of Vietnamese goods in key markets such as the US, Russia, Eastern Europe, Japan, and Australia.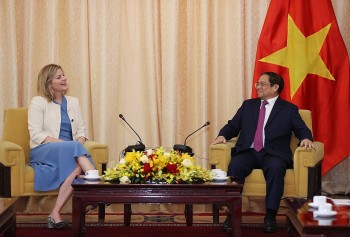 National
The Netherlands committed to cooperate with Vietnam, and together find innovative and sustainable solutions to accelerate green economy transformation.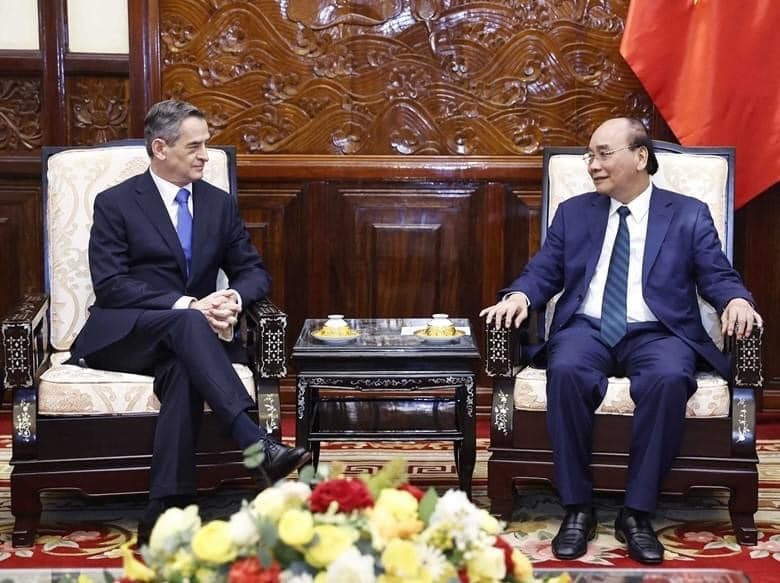 Economy
In the time to come, authorised agencies of both sides will work together to increase the export of Vietnamese fruits to Chile, and the import of Chilean goods into Vietnam, said outgoing Chilean Ambassador Patricio Becker
November 29, 2022 | 21:25