Vinfast research and development center opened in Australia
Vinfast, Vietnam's first domestic car manufacturer, opened a new research and development center in Melbourne, Australia Thursday, in a bid to expand its activities in the international market.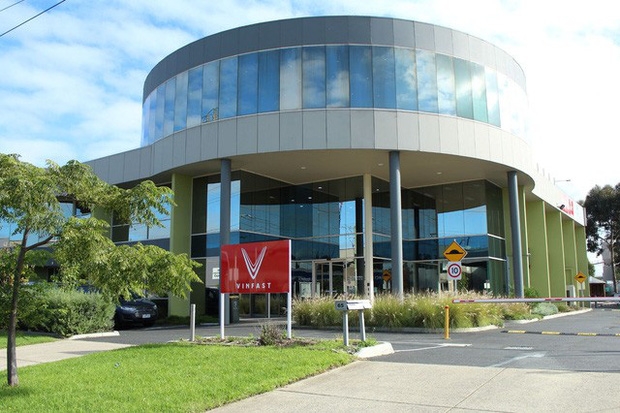 The Australia-based research and development center aims at bringing the Vinfast brand closer to the world (Photo: VNE)
The Australia-based Vinfast office lies in the vicinity of Melbourne's financial and economic center, close to Monash University and many large-scale research facilities, which facilitates its research, development and business activities.
The launch of the new Vinfast center aims to boost its international growth, connect with leading suppliers, and catch up with the latest technologies and trends. Gasoline-driven and electric cars will be its initial focus, a representative from Vinfast – the largest conglomerate Vingroup JSC, said in a press statement on June 12. The newly-launched center is considered Vinfast's strategic step on the journey to expand its market to the world.
Earlier this year, Vinfast Australia had already started its operation, with the Automotive Technology Institue No.2 is the core facility, headed by Kevin Yardley, who has 20 years of senior management at the proud Australian car brand GM Holde. The first 100 employees at the Institute are high-quality experts and engineers from world's leading corporations, including GM, Toyota, Ford, Jaguar Land Rover, etc.
The carmaker last month also tested its first electric car model in the capital of Hanoi, planning to introduce the electric vehicle at an auto show in the US this year. Mass production of Vinfast's first electric models is under plan to start in July 2021 to target the US market.
According to VNE, Vinfast has a plant with a production capacity of 250,000 electric bikes and 250,000 cars a year in Hai Phong, northern Vietnam. Its first car was delivered this time last year. Official data shows 5,124 VinFast cars were registered in the first quarter of this year, making it the fifth-highest sales, behind Hyundai, Toyota, Kia, and Honda.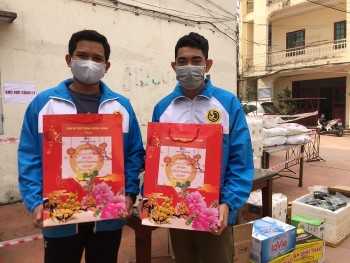 Expats in Vietnam
Vietnam is sending affection to Lao and Cambodian students who stay back in the country for Tet, the traditional New Year holiday which is an occasion for family reunion.