Walt Disney World is reopening: How to prevent spread of the coronavirus
Walt Disney World, one of the largest tourist sites on the planet, has a plan to reopen in mid-July. Several measures to reopen safely are being implemented.
Walt Disney Co plans to reopen the world's largest theme park, Walt Disney World, in phases beginning on July 11, if the governor of Florida approves.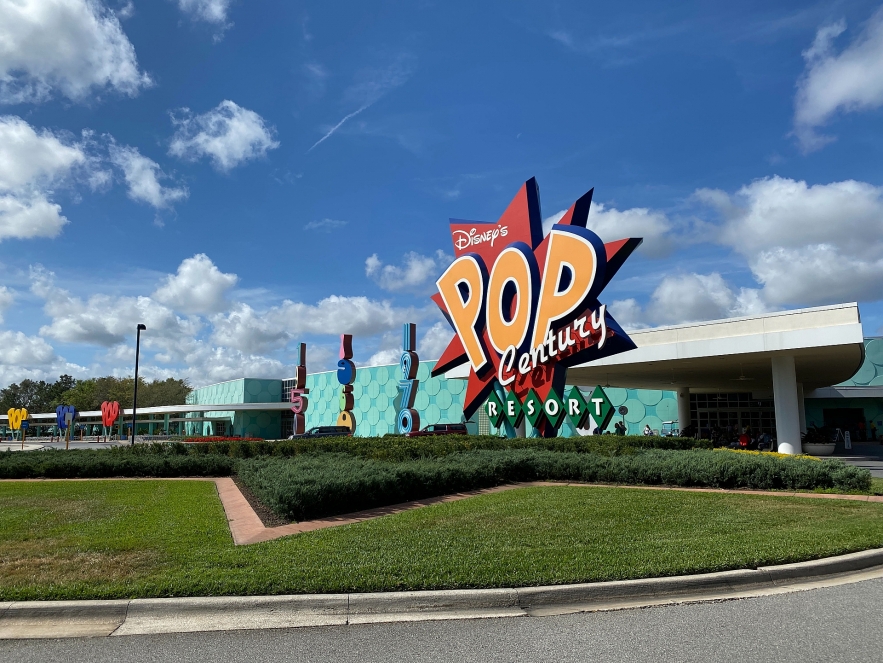 Photo: WDW News Today
Pending approval from government officials, Disney Resort hotels are scheduled to begin reopening starting on July 11.
Disney Vacation Club resorts at Walt Disney World will reopen to members and guests on June 22, in addition to Disney's Fort Wilderness Resort & Campground.
Disney Vacation Club resorts in Vero Beach, Florida, and Hilton Head, South Carolina will also reopen to members and guests starting on June 15.
Upon reopening, theme parks, Disney Resort Hotels, restaurants, and other offerings may be modified, limited in capacity, and subject to availability or closure.
Plans to support required physical distancing as well as enhanced cleaning measures, along with a number of other safety and cleanliness protocols, will be implemented as part of this planned phased reopening.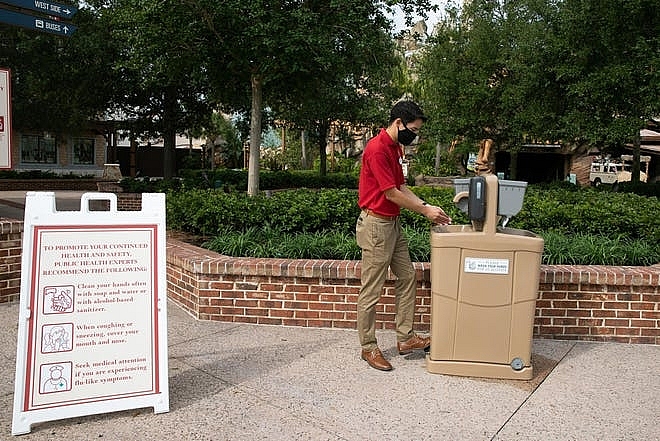 Hand-washing locations at Disney Springs. Source: Walt Disney World
According to CNN Business, Disney is implementing several measures to reopen safely and prevent the spread of the coronavirus at its parks.
- Employees and guests will be required to wear face coverings and undergo temperature screenings before entering the parks.
- Disney will reduce capacity at the parks and the resort will temporarily suspend parades, fireworks and other events that create crowds
- The resort will also enable cashless transactions by expanding contactless payments.
- Disney will also increase the number of available hand-sanitizing stations.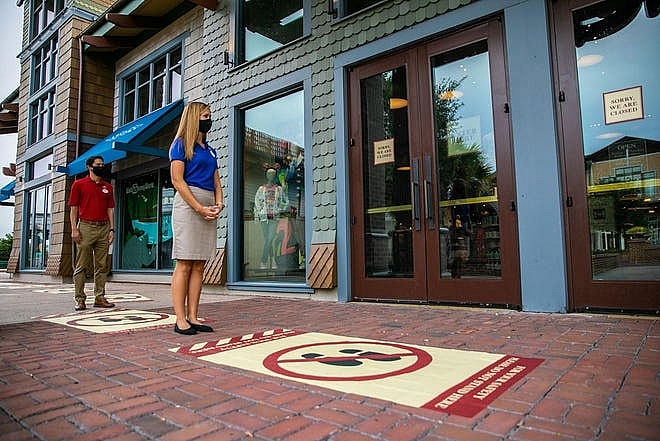 Visible markings on the ground to encourage social distancing at Disney Springs. Source: Walt Disney World
"We will accordion hotel capacity up and down as needed," Mr. Chapek said, noting that about 50 percent of Disney World guests typically stay at a Disney-owned hotel, the New York Times reported.
"We're going slow because we want to make constant progress and not have to backtrack," Bob Chapek, Disney's chief executive, said by phone from Florida on Wednesday. "The risk is going too far, too fast."
The Orange County Recovery Task Force in Orlando approved reopening plans for Disney World and SeaWorld on Wednesday but pressed executives about how they would enforce mask-wearing, something that has become a contentious issue as more people return to public places and may pose difficulties for vacationers in the Florida heat. Jim MacPhee, Disney's World's senior vice president for operations, said signs would have "strong language" and that "high-energy squads" of employees would remind guests about compliance. He said Disney might establish "relaxation zones" where guests can take off their masks.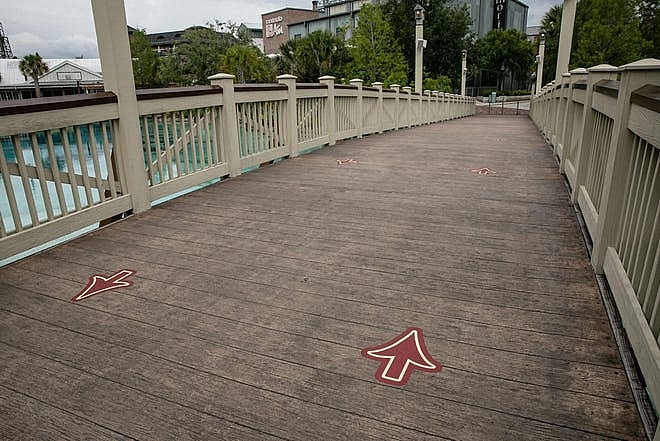 Ground markings and directional signage installed to assist guests in responsible move throughout the property at Disney Springs. Source: Walt Disney World
Disney World has been closed since March 15 because of the pandemic, and its reopening carries a certain symbolism in itself, an attempt by fans to reclaim a semblance of normal life and an effort by a coronavirus-battered Disney to demonstrate that a visit will remain a cultural rite of passage for many children.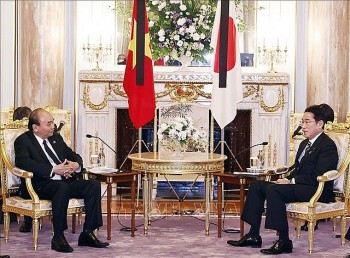 Friendship
Vietnam always treasures the extensive strategic partnership with Japan and views Japan as an important and long-term strategic partner, President Nguyen Xuan Phuc told Japanese Prime Minister Kishida Fumio in Tokyo on September 26.