Wanderlust Named Vietnam as Must-Visit Destination in March
Spring arrives in northern Vietnam in March, making it the best time to visit, according to Wanderlust's Monthly Ideal Destinations.
March and April see the final strains of winter cast their spell, and travelers are just dying to get back on the road. Among the 20 best places to visit in March chosen by Wanderlust, Vietnam was honored for its Northern mountainous charm as spring arrives.
Look out for festivals and cultural experiences, natural wonders, and longer-term adventures as Wanderlust showed Mu Cang Chai, a landscape terraced rice field near Sapa, Vietnam.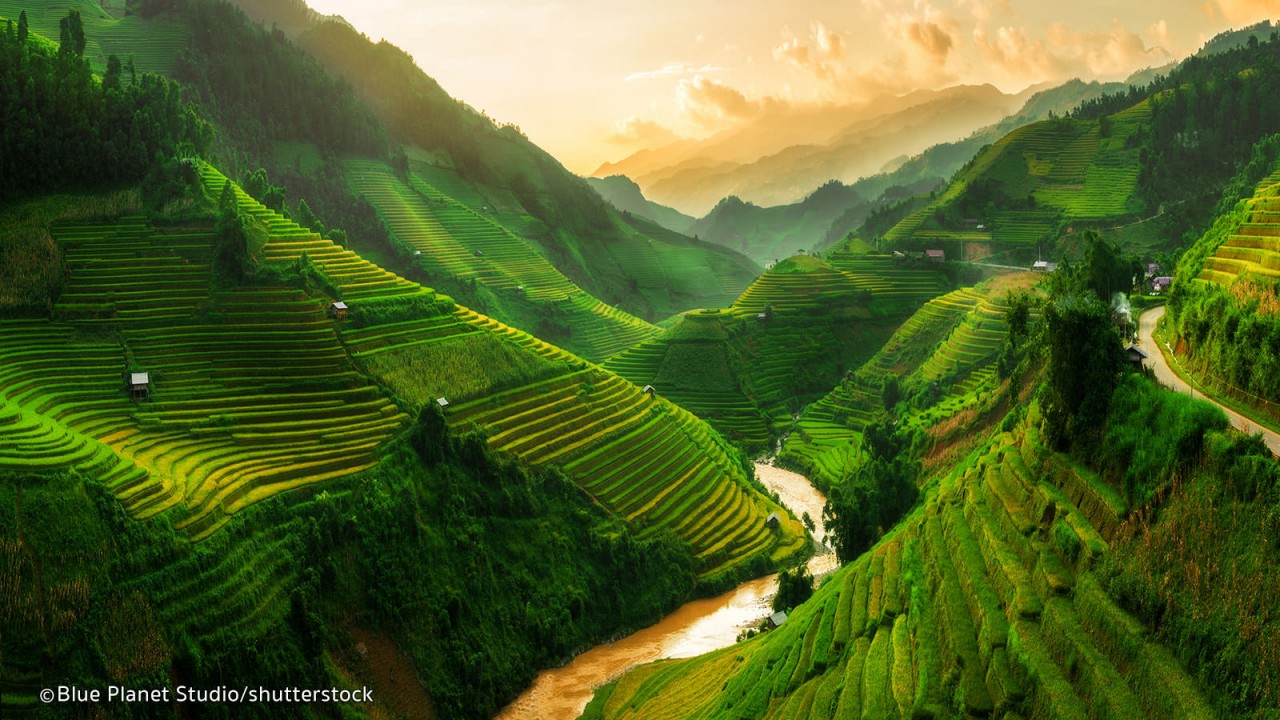 Photo: Shutterstock
You will have the best time exploring this gorgeous hill country. Temperatures are mild and humidity is still at its lowest, while the drier days mean plenty of opportunities to discover the indigenous villages around Sapa and Mai Chau on foot.
From March till May, Sapa enjoys a warm and fresh springtime when new buds start sprouting on the trees and the town is ornamented with cherry blossoms.
There come more sunny days and fresh air in March, creating the ideal ambiance for trekking and accessing remote hill tribes to get an insight into their distinctive traditions and lifestyles.
The daily mean temperature experiences a significant increase of approximately 5°C compared with the previous two months.
April in Sapa manifests beautiful weather with more sunshine, a low level of humidity, and reasonable precipitation. As the weather sometimes varies dramatically during the day, tourists with be rewarded with a phenomenal chance to witness four seasons throughout the day.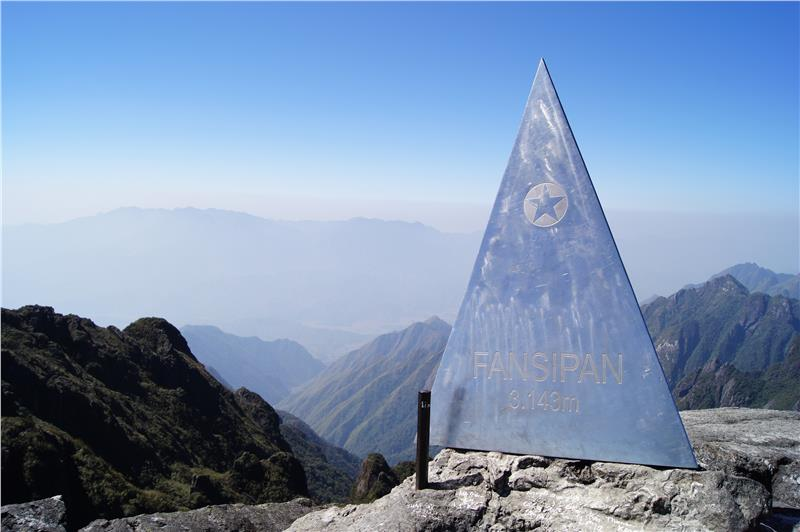 Photo: AloTrip
Sapa is also home to the famous Fansipan Mountain, the tallest peak in Indochina. 'The Roof of Indochina' stands at an impressive 3143 m high and takes you through the challenging yet beautiful mountain terrains. You will negotiate rivers, jungles, bamboo forests, and steep inclines as you ascend into the clouds at the peak.
Although challenging, this climb is accessible to those with reasonable fitness. Most choose to camp overnight at the basic campsite which perches on the mountain at 2800 m.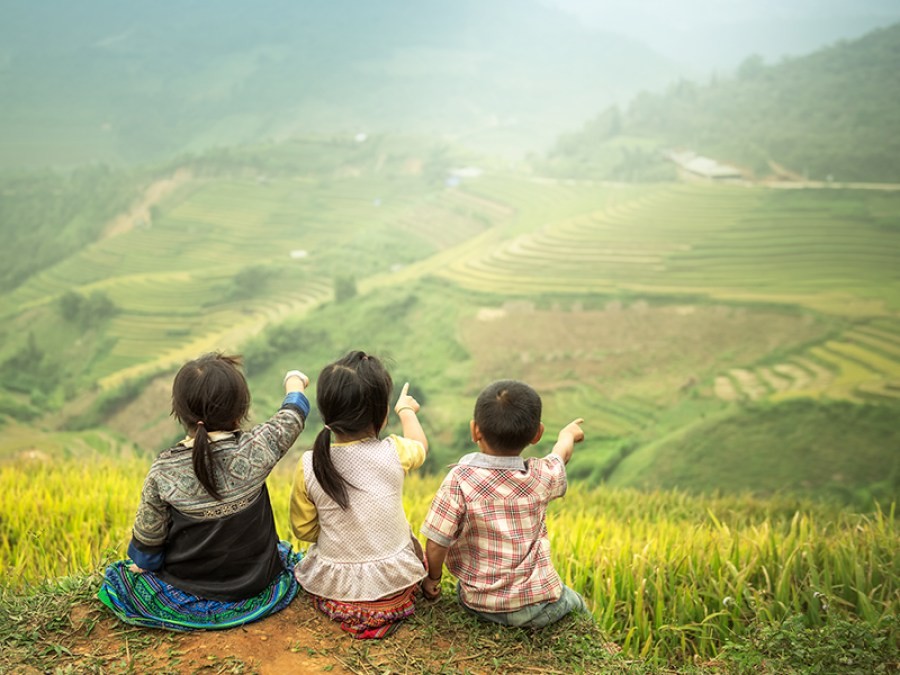 Near to the China border, the Sapa region is as mountainous as it is diverse. Photo Trekking Sa Pa Tour
You cannot miss out on interacting with the locals while in Northern Vietnam.
The largest ethnic minority group here is the Hmong people who originated from China over 300 years ago. You can meet the Hmong communities in Cat Cat Village, Lao Chai Village, and many others.
The second most populous ethnic minority group of Sapa is the Red Dao who live in Ta Phin village whose bright red turban, is decorated with silver coins and tassels.
Also living at the foot of the mountains and along the rivers, are the Tay communities who are famous for their stilt houses. These agricultural communities are known for their production of rice, corn, and Tabacco.
All of these cultures come together in the colorful, lively explosion that is the weekend markets.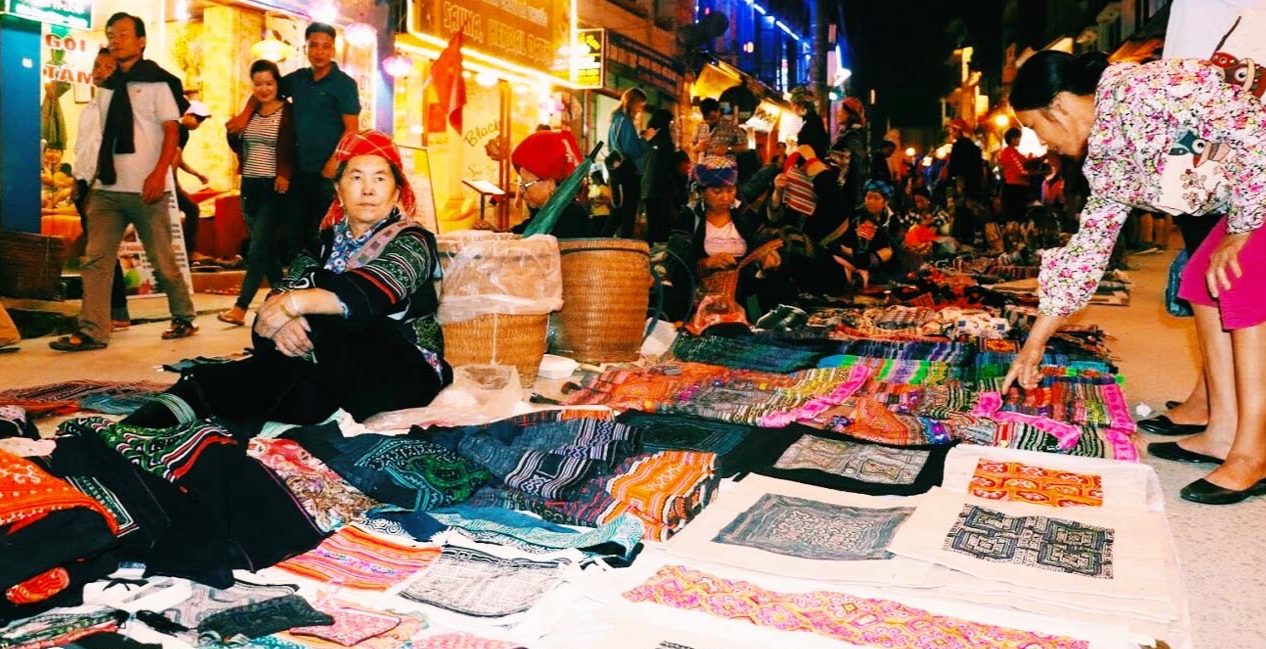 The local people dressed in their traditional clothing selling their lovingly crafted wares. Photo: Mia
Set in the heart of Sapa town, this market is held every Sunday. The market is the best place for them to drum up some trade and socialize.
Get lost in the ambiance and you peruse the mountains of fresh fruit, traditional crafts, jewelry, and traditional medicinal items. Here you can meet the people that made your souvenirs, making it that little bit more special.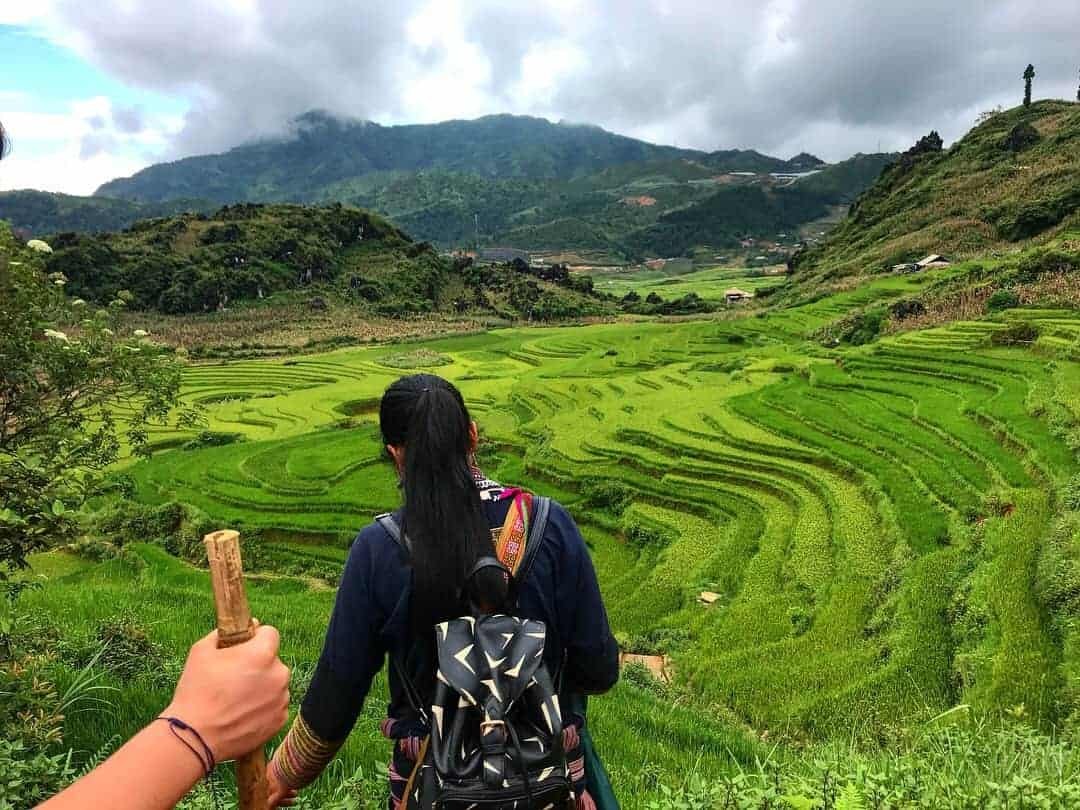 Photo: South East Asia Backpacker
Popular trails to the villages of Giang Ta and Lo Chai weave lush paddies and craggy rockfaces and are well-marked. It's best to take a guide, though, as being able to communicate with the local Hmong and Dao, who fled China some 200 years ago to settle in these parts, is part of the experience.
South-west of Hanoi, the Mai Chau Valley is another fine option for village hikes. Lac is 700 years old and home to the White Tai people, who farm hereabouts, and a stay in the bamboo stilt houses of Pom Coong is a good chance to indulge in its potent local wine.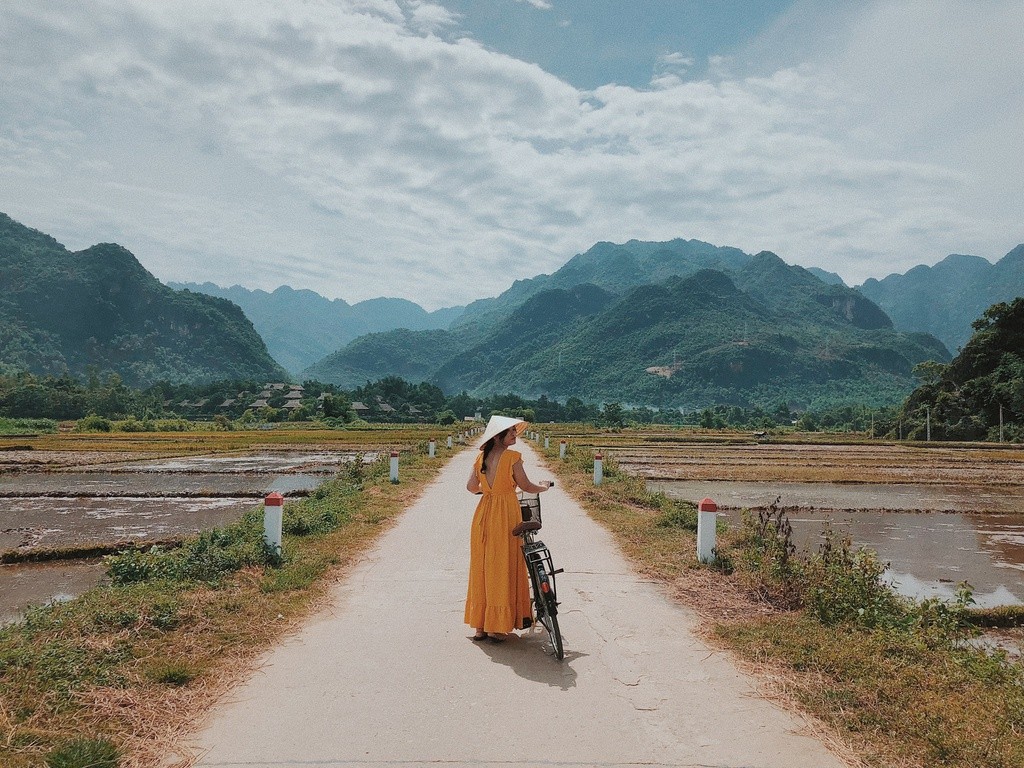 Photo: Mai Chau Ecolodge
Most travelers just do overnight trips, but hiking the whole valley can take up to a week. A popular option is to trek to Cat Cat Village where you can meet the Hmong ethnic community or trek a little further to the quieter Red Dao village of Sin Chai.