Warm Love of Motorbike Riders on Journey Home
Motorbike riders returning from southern Vietnam to hometowns in central provinces have been receiving continuous supports from functional forces and local people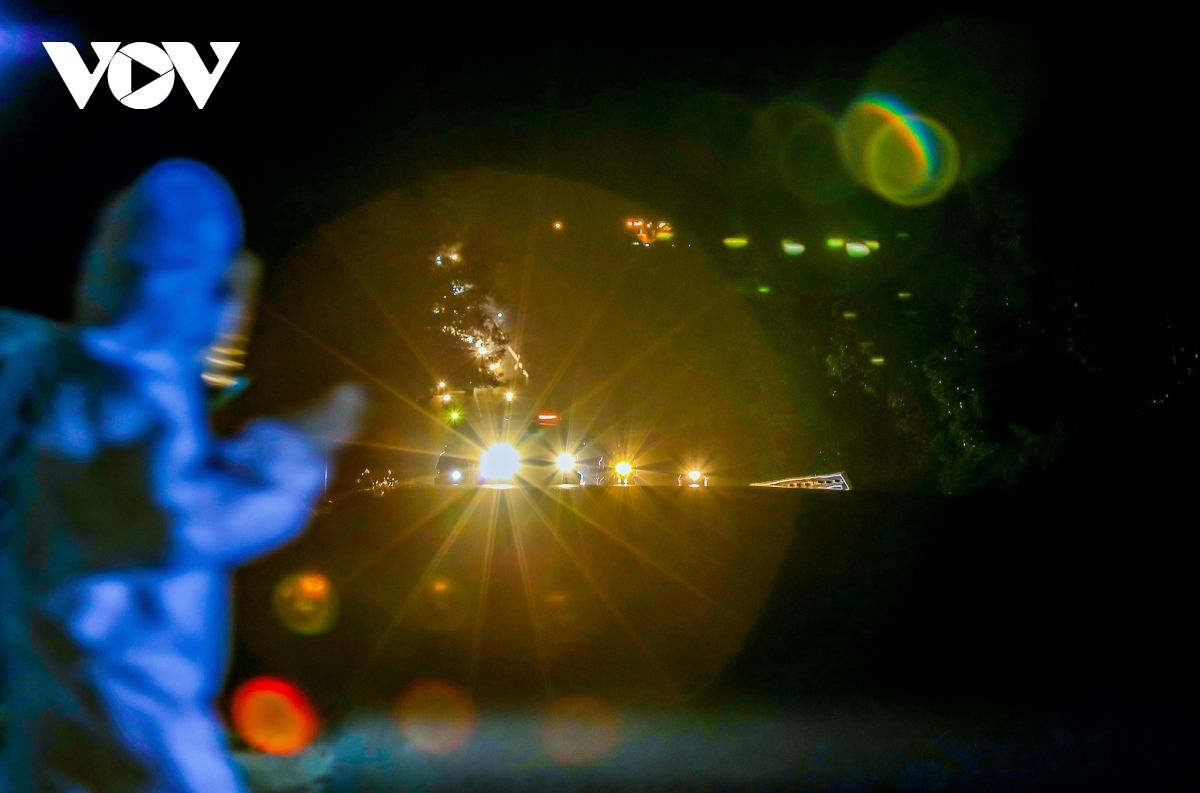 Photo: VOV
The motorbike convoy, led by Quang Nam police and traffic police, reached Dai Hiep district which borders Da Nang city on the evening. of July 30.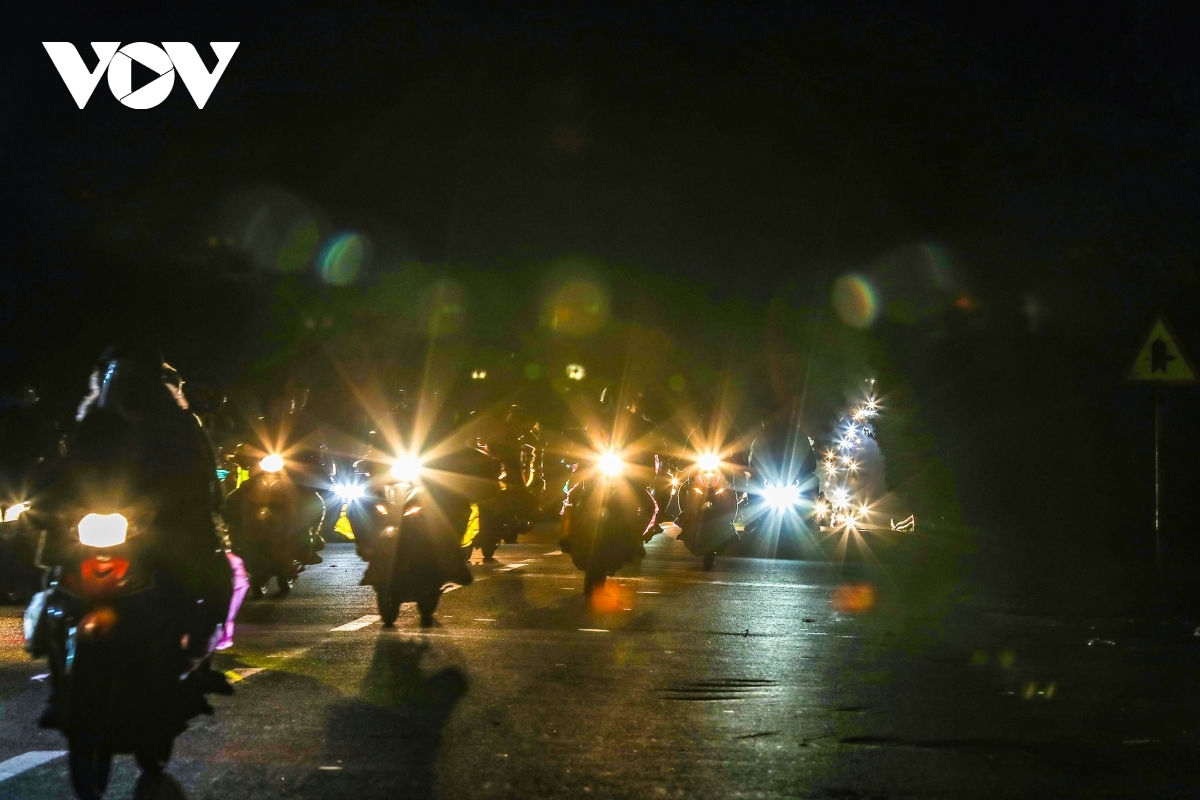 Photo: VOV
The convoy includes some 300 motorbikes and 450 commuters, most of them are native to the northernmost of Central Vietnam such as Thua Thien Hue, Quang Tri, Quang Binh, Nghe An, Thanh Hoa.
As the pandemic goes rampant in HCMC and neighboring provinces, many people laid off from work decide to ride their motorbikes from the south to central Vietnam to reunite with family.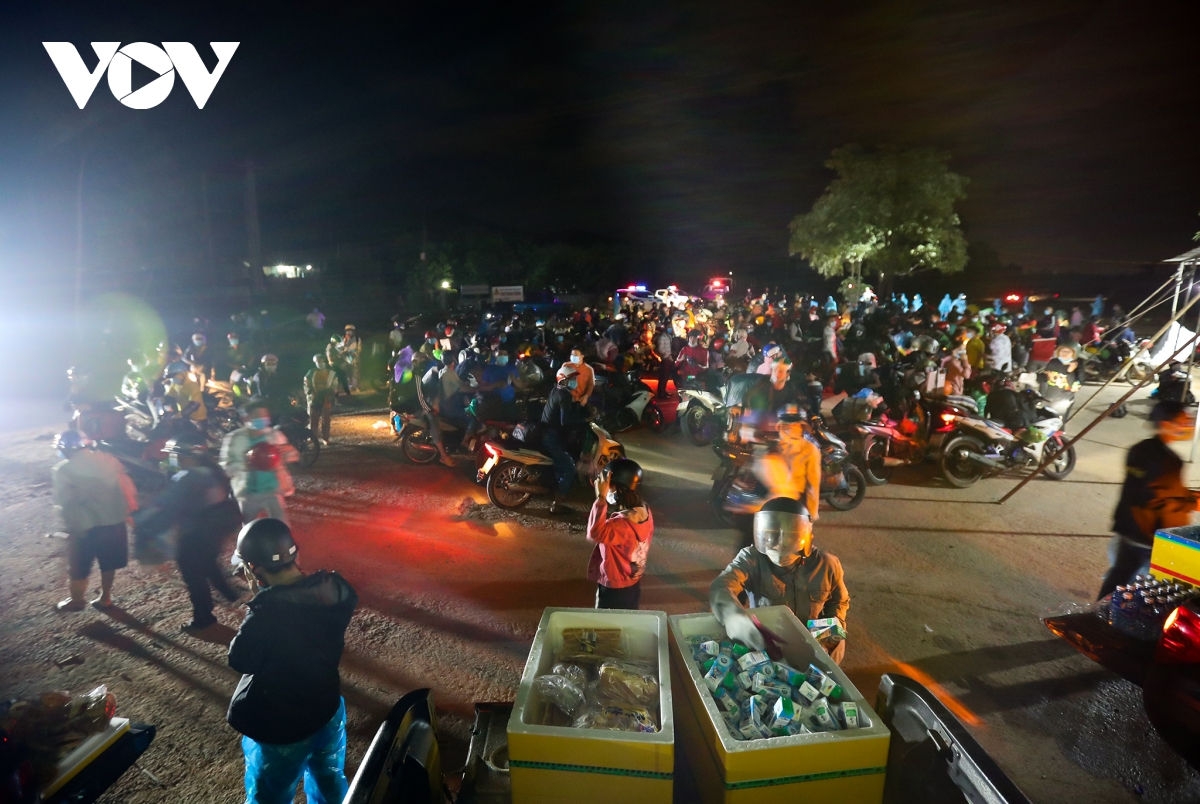 Photo: VOV
The returnees took a break at Dai Loc's Dai Hiep checkpoint before continuing their journey. Most of them are self-employed workers, workers at industrial zones affected by the Covid-19 pandemic.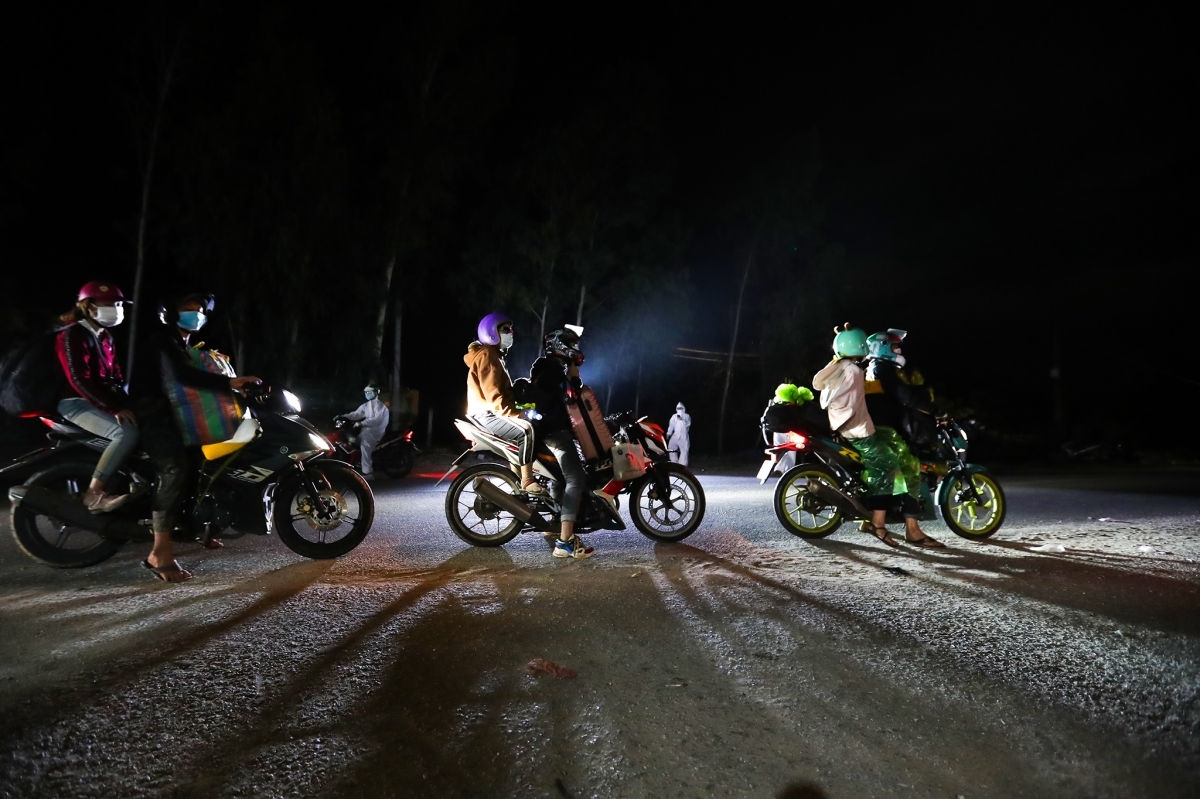 Photo: VOV
Some commuters traveled back alone, some carried pillion passengers.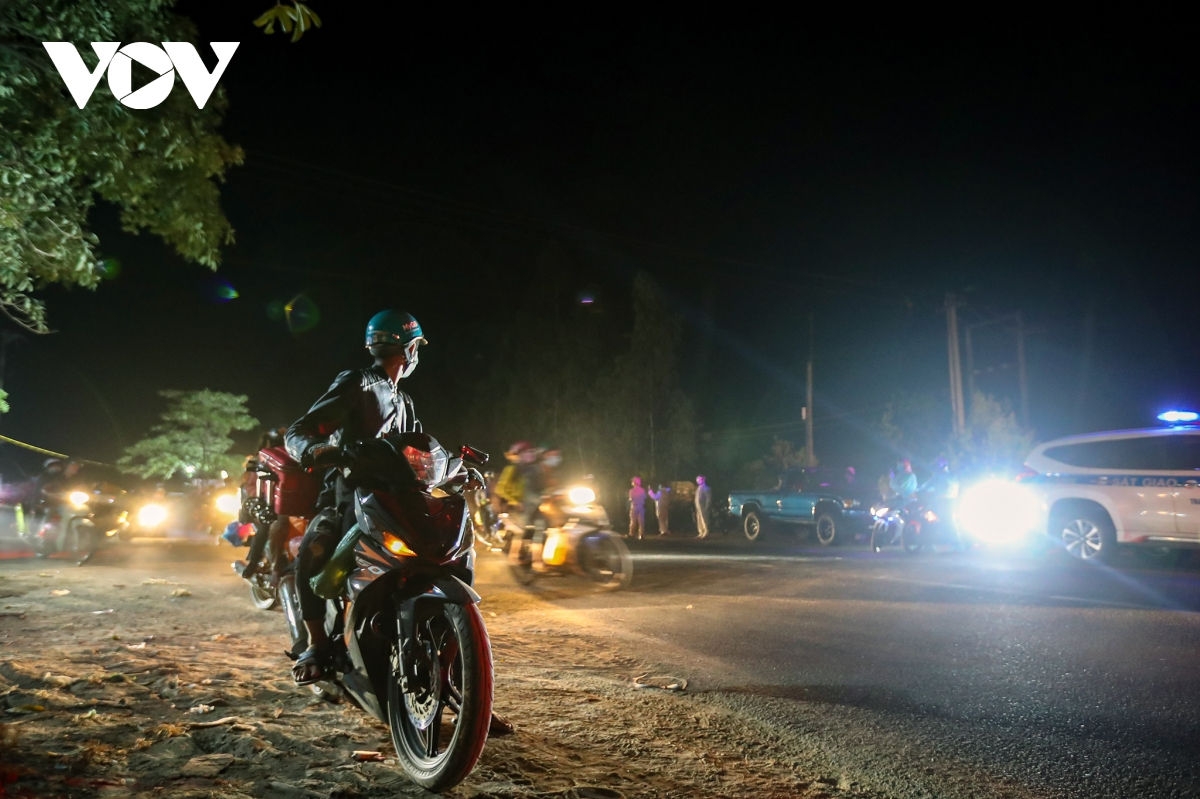 Photo: VOV
A man stood waiting while others were taking Covid tests. A negative test result is considered a must-have "passport" in certain localities.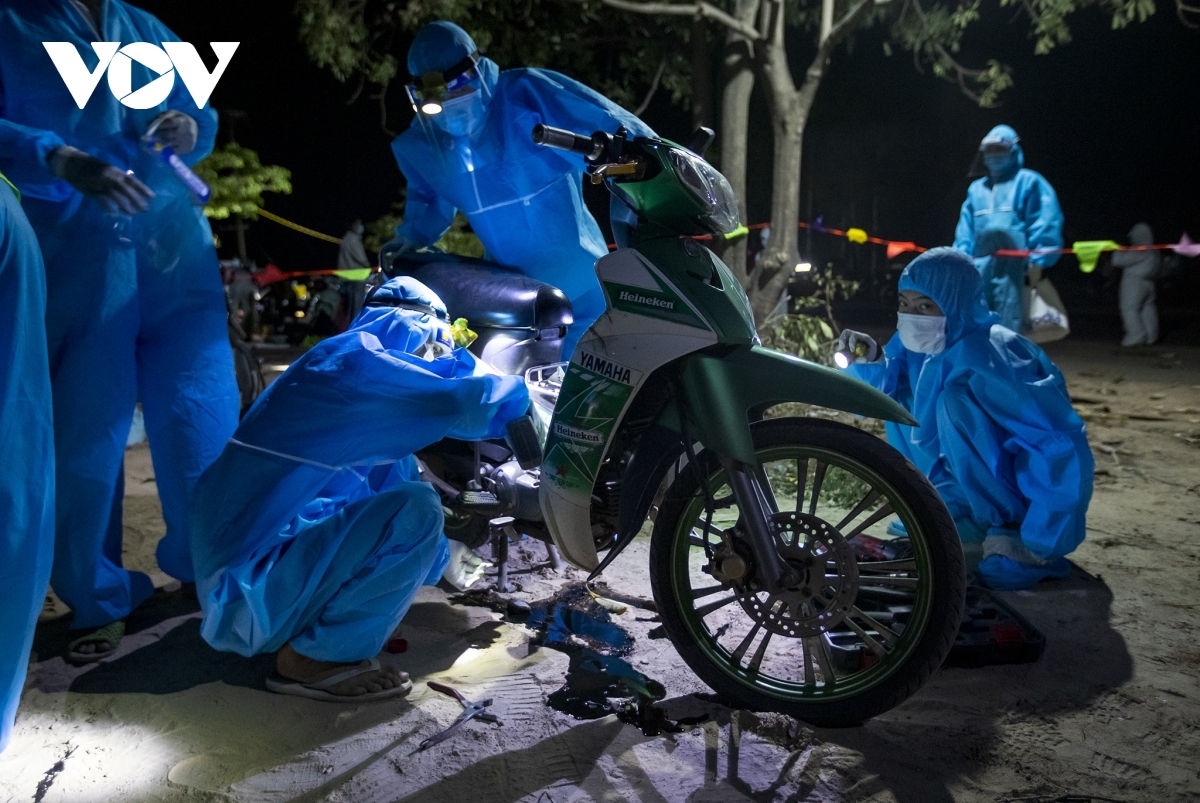 Photo: VOV
A member of the SOS club, Dong A university helped to repair a motorbike engine failure.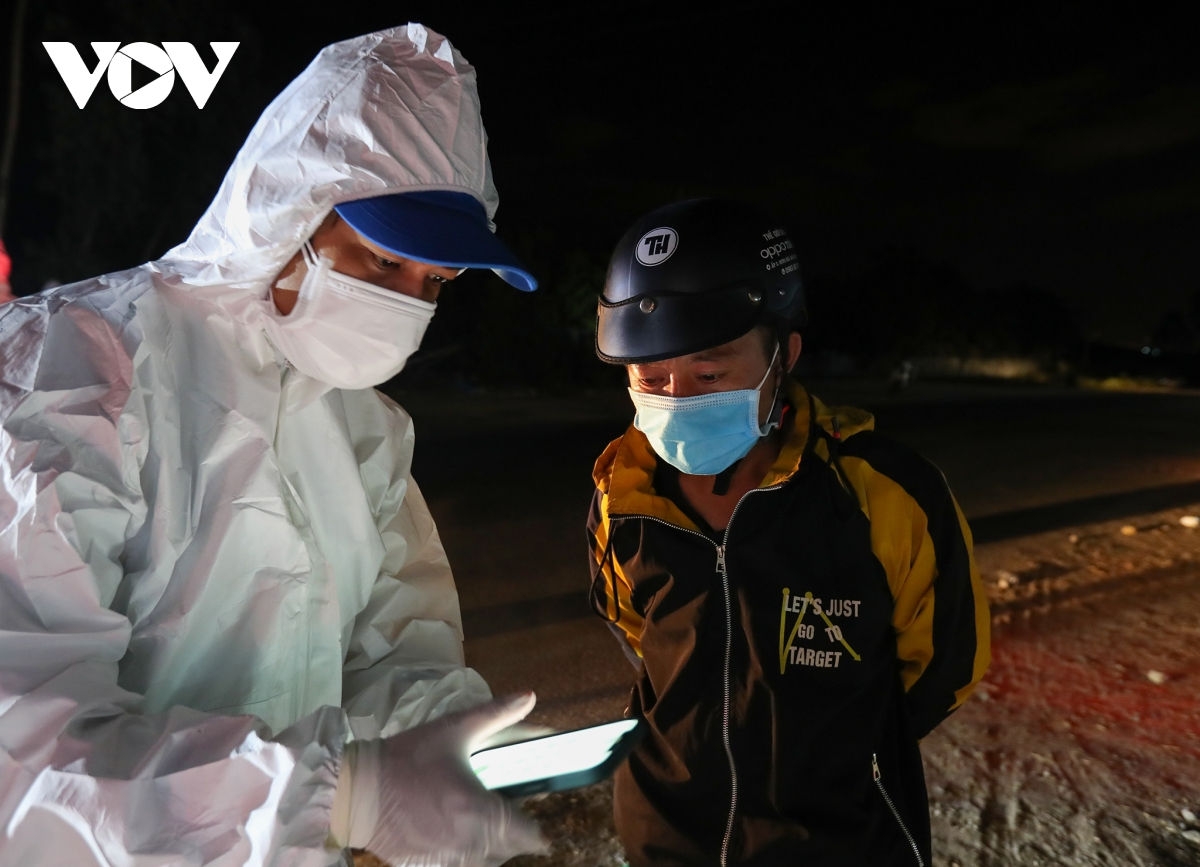 Photo: VOV
An ethnic man had to enlist the help of police officer as he lost track of his wife during the journey.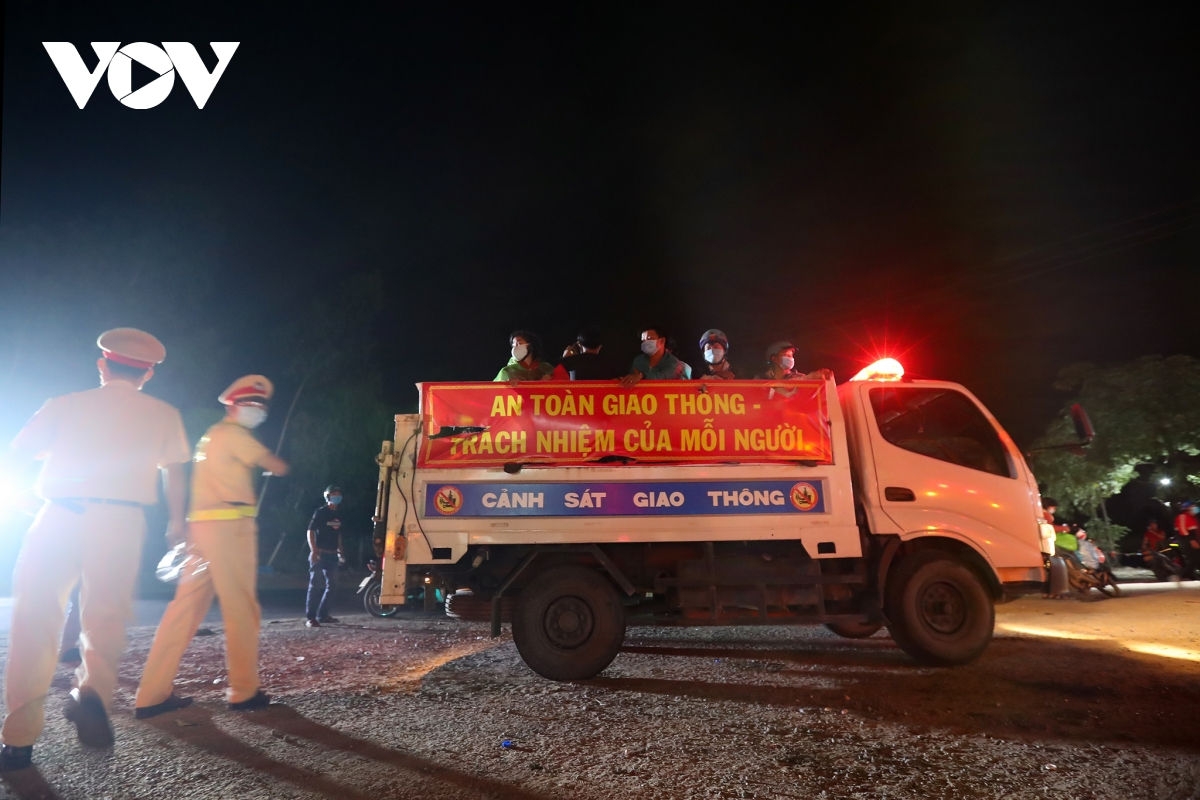 Photo: VOV
Quang Nam traffic police gave those elderly, women, children having trouble with their vehicle a lift to the next waypoint.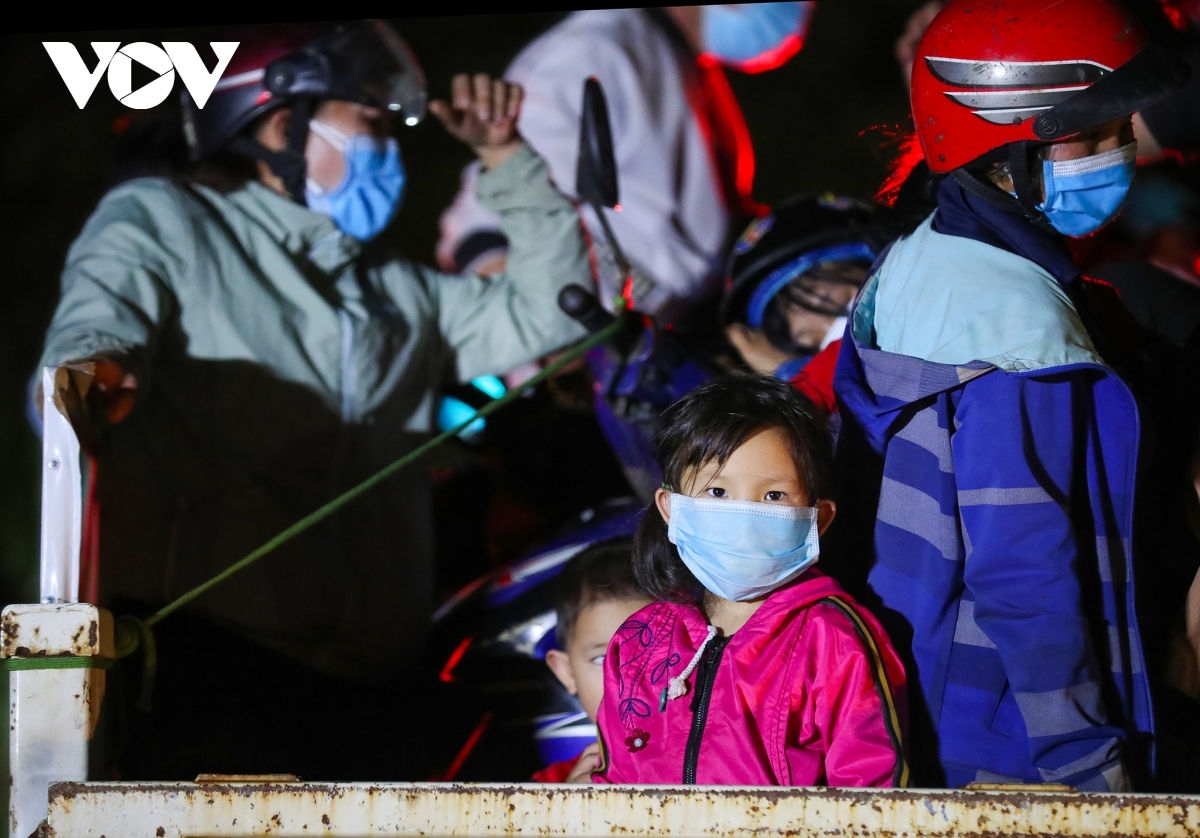 Photo: VOV
A girl carried on a police car looks tired.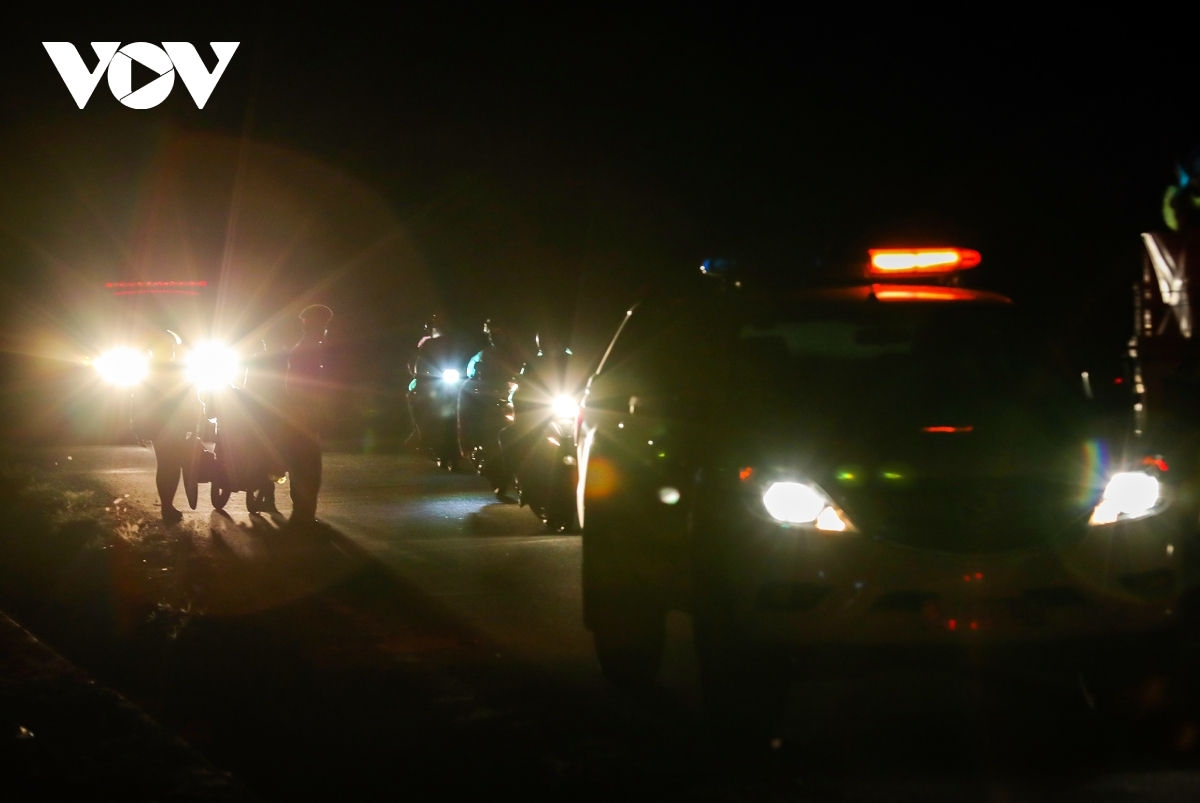 Photo: VOV
The convoy stopped to support on man having trouble with his motorbike.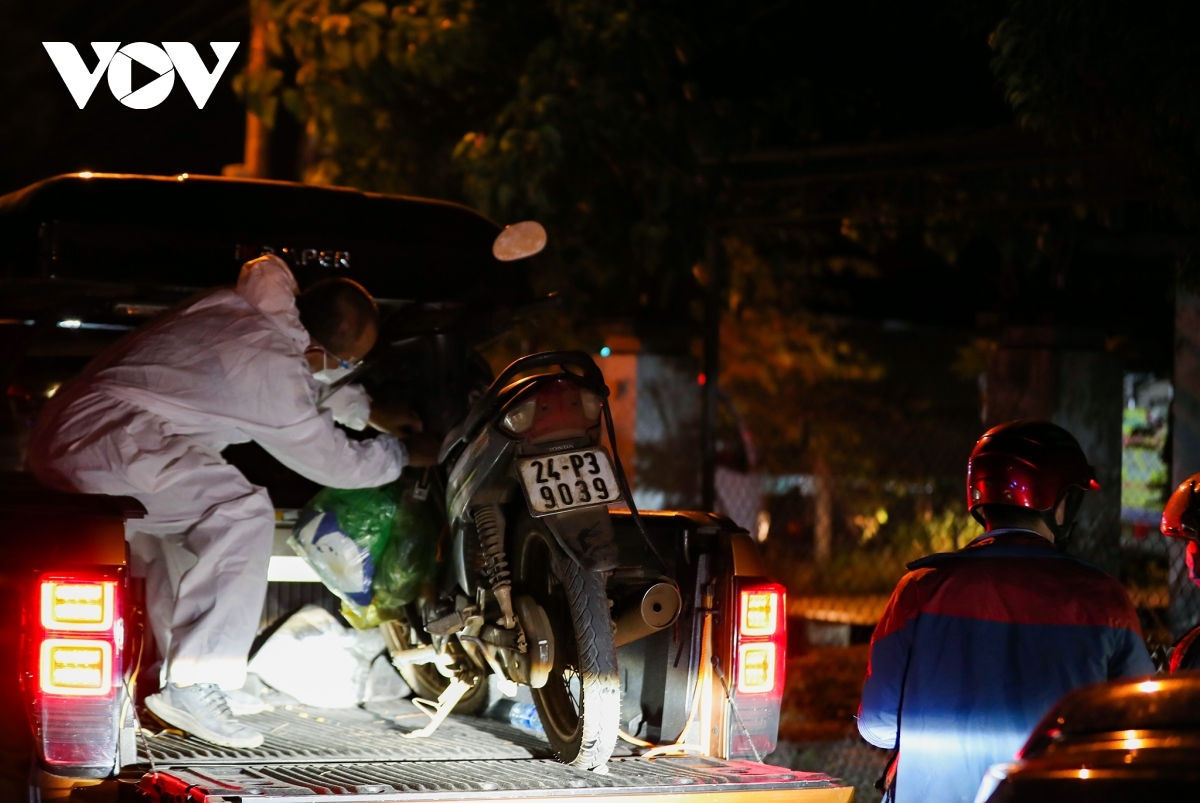 Photo: VOV
Their belongings were bread, drinking water, a motorbike tool of petrol cans.
Photo: VOV
The commuters took a nap at the southern waypoint of Hai Van tunnel.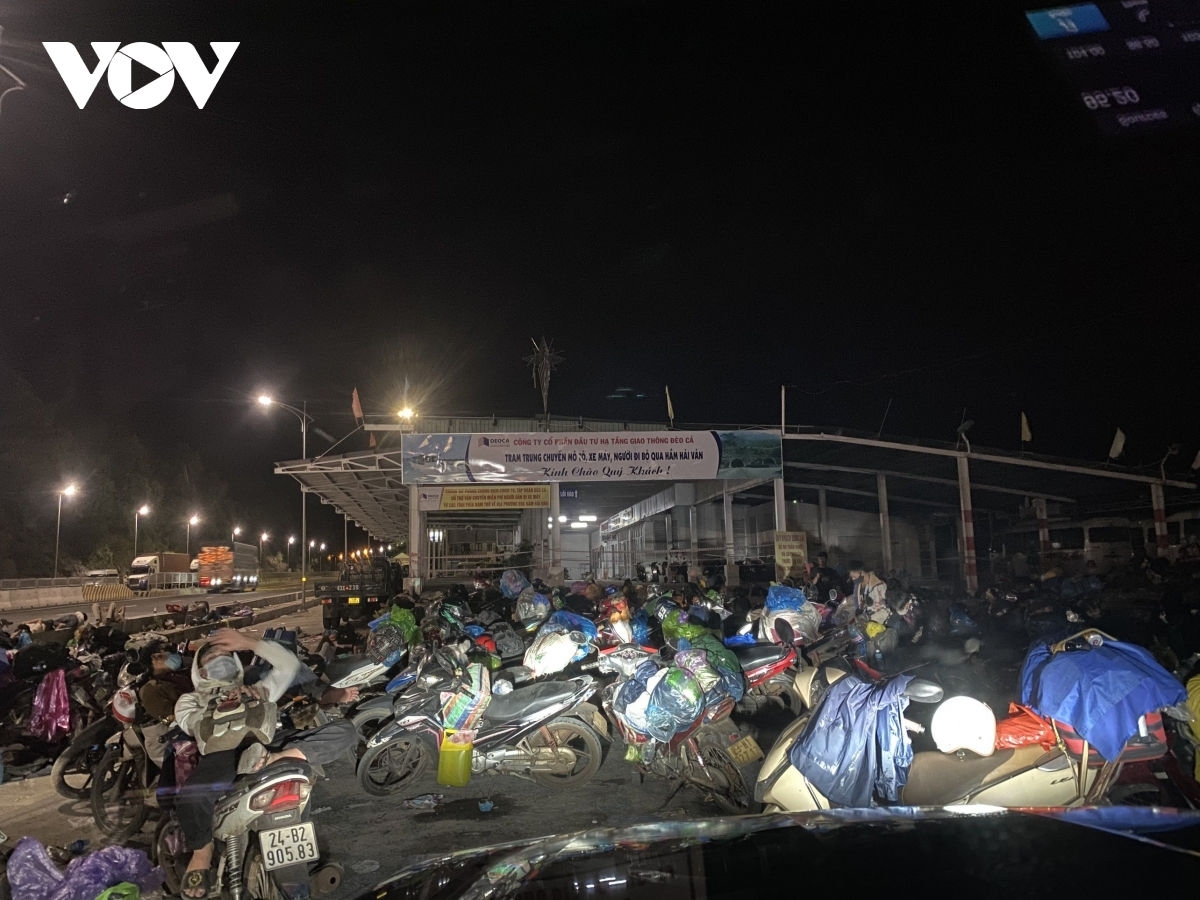 Photo: VOV
Some slept on the ground, while some chose to sleep on their motorbikes.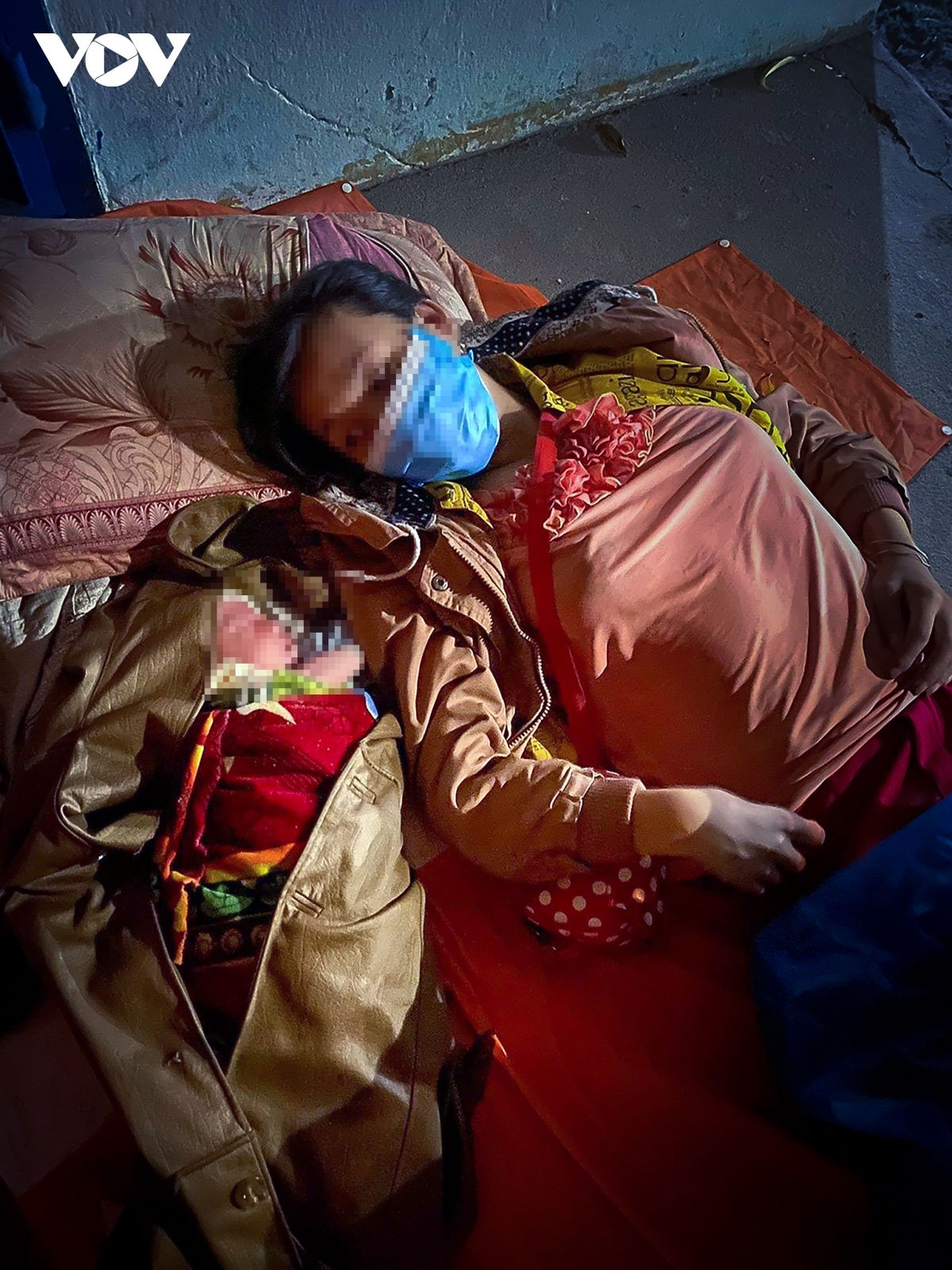 Photo: VOV
One family brought their 10-day-old newborn from the south to the central province of Nghe An. The story has been gaining widespread attention from Vietnamese netizens.