'Gian Co Vi' - New Covid-themed Song to Spread Positivity - Video
The new song has been garnering widespread attention across the country
(Video: Hoang Son Giang)
'Gian Co Vi" is the latest Vietnamese coronavirus song. It was composed by Hoang Song Giang, head of HCMC's mobile rapid response disinfectant team, capturing the team's spirit, memories, and spreading positivity during the pandemic.
"My original idea was to save the memorable moments I spent with members of the disinfectant team. From strangers, we become close teammates, supporting each other," Giang told Thanh Nien. "Many people hardly follow the city's social distancing order, which only makes the situation worse. I want anyone after watching my music video to stay at home as much as possible. This will protect people and help the frontline workers in the fight against Covid-19."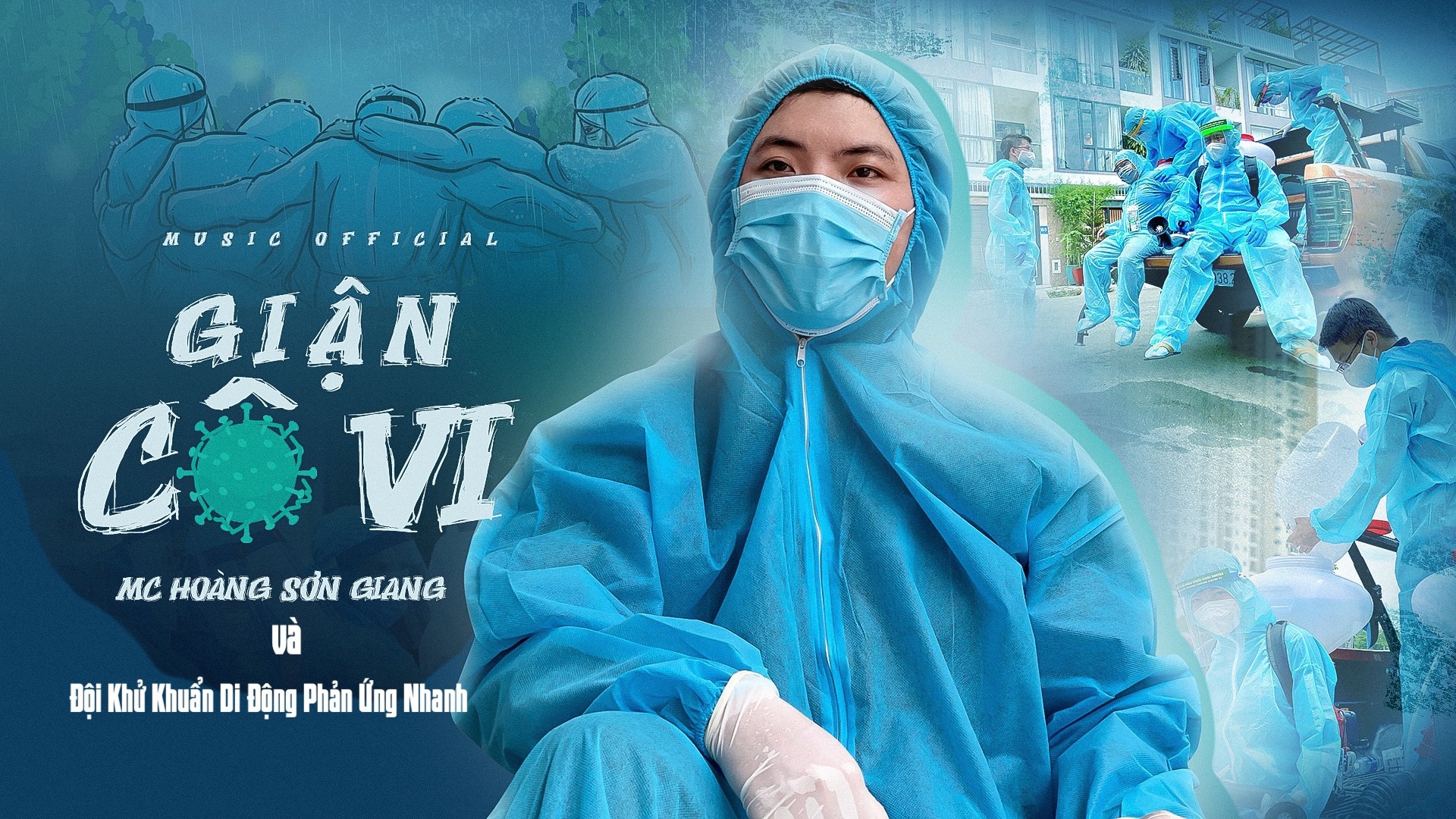 Photo courtesy of Hoang Song Giang
Giang reportedly spent only one night composing the song. "It was on the night of July 25, I wrote the song after a long day going from place to place to spray disinfectant."
The enthusiasm of the disinfectant team members inspired the young man to compose "Gian Co Vi", which is going viral for its catchy melody and meaningful lyrics.
Hoang Song Giang is the head of HCMC's mobile rapid response disinfectant team. Photo courtesy of Hoang Song Giang
HCMC Youth Union founded the mobile rapid response disinfectant team on June 7 when the whole city was going all out to contain the novel virus. Volunteers are from all walks of life, including youngsters, students, young intellectuals, artists, office workers, and freelancers. "They have been risking their safety, taking turns to go to blockaded or socially isolated areas to fulfill their mission," Giang said.
"Being part of the city's disinfection team is my honor. I'm very happy and proud of myself for contributing to the Covid-19 battle."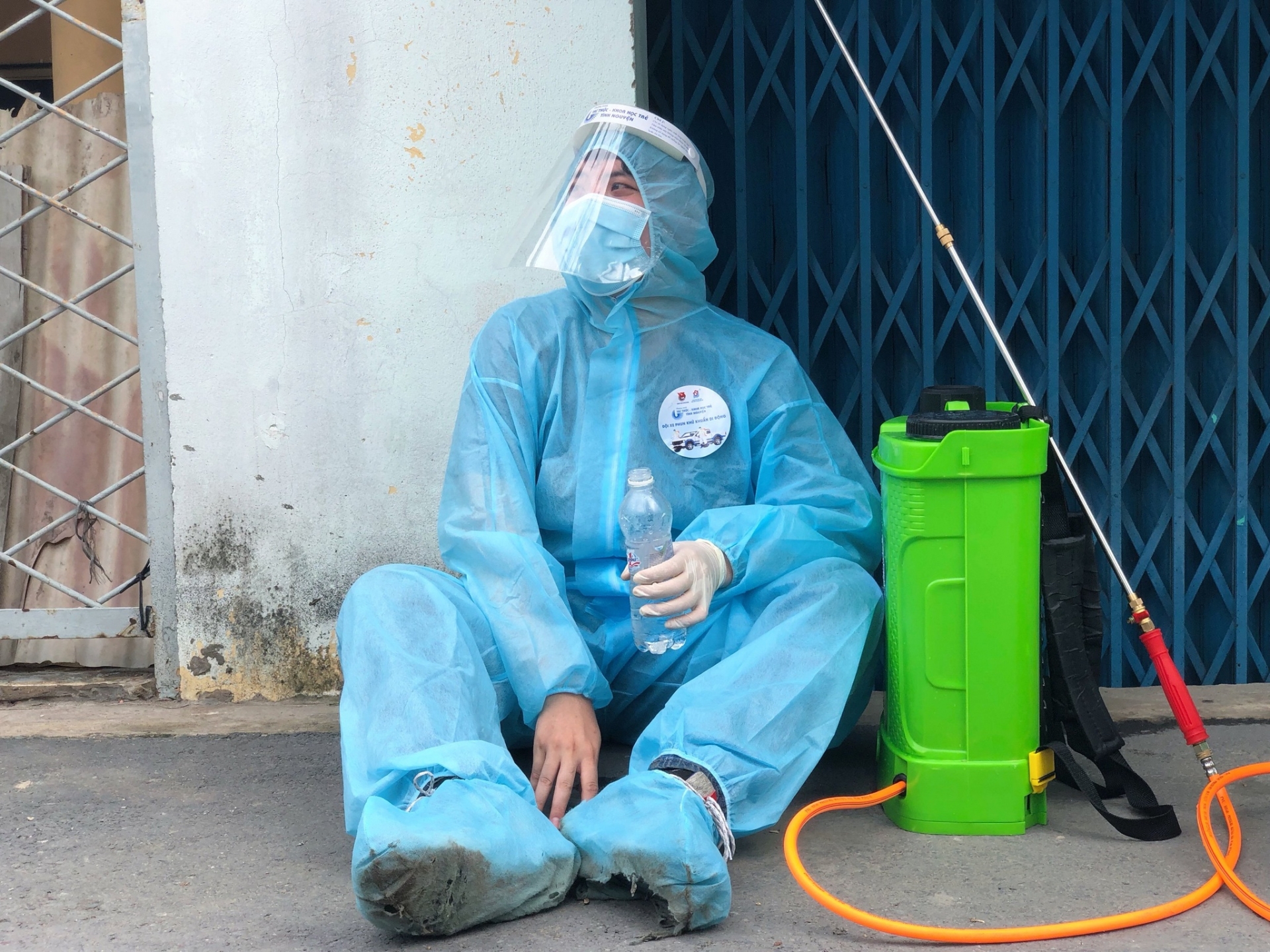 Giang in personal protective outfit. Photo courtesy of Hoang Song Giang
Part of the lyrics:
"Covid what did you come here for?
…
Many people volunteer to enter the frontline without hesitation
Vietnamese people have an enduring resilience
The country will always be peaceful
…
Folks, please stay at home
Please rest assured and join hands to help the frontline workers
Please always follow the 5K message
Stay away from crowds
…"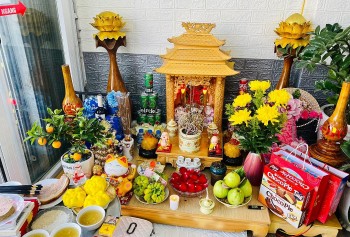 Handbook
Learn more about an ancient Vietnamese tradition that may bring you good fortune!