Watching Sunset On The Rooftop - A Peaceful Activity for Lockdown Days
Having to postpone all outdoor activities, many people in Ho Chi Minh City find their joy by watching sunset on the rooftop and capturing the most beautiful moment with their camera lenses.
"In the middle of this chaos, the moment of sunset makes me feel peaceful," said Bui Nguyen.
Bui Nguyen (29 years old) lives in an apartment at Nha Be District. More than 2 months staying at home, he has been sitting on the balcony almost every afternoon when the light of the day slowly fades away.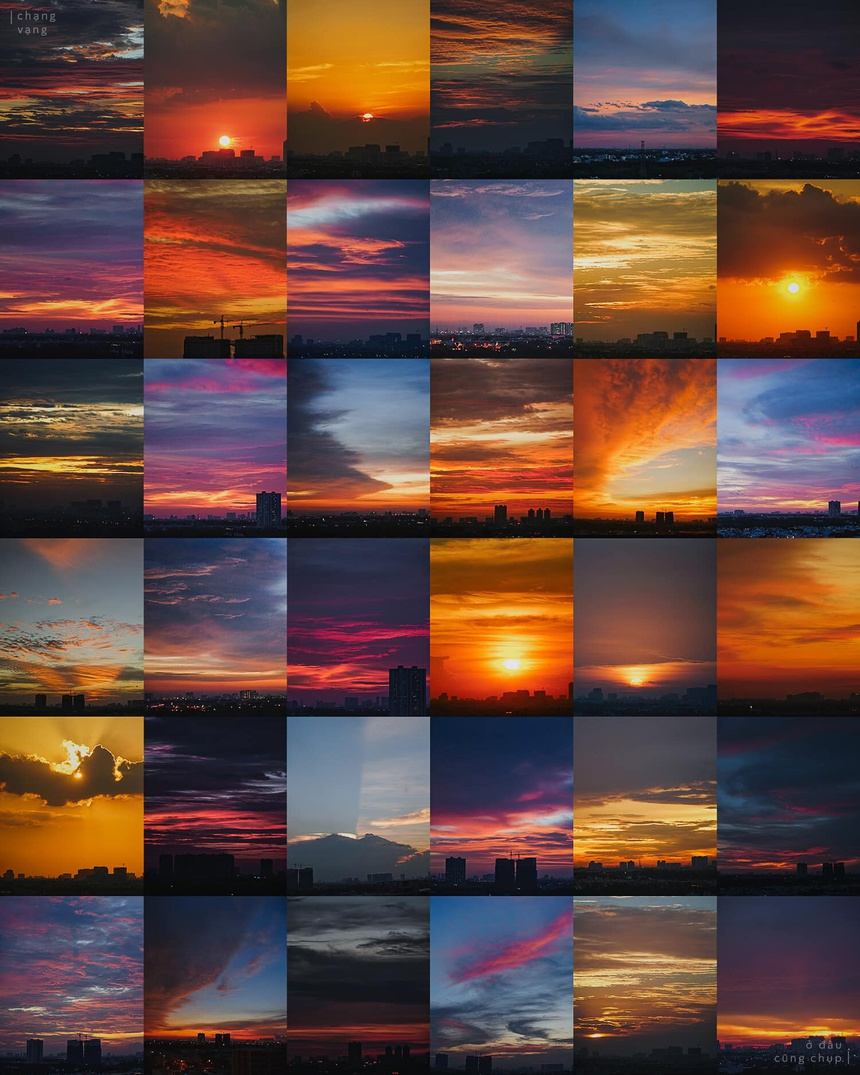 36 sunset shots were taken by Bui Nguyen. Photo: NVCC
In Nguyen's eyes, sunset in Ho Chi Minh City is two layers of dimension with mixed emotion. The above is beautiful and peaceful sky, and below is the the bustling, chaotic sound of the daily life in the city.
"Watching the sunset is like a reward to me after a hard working day. It is also a medicine that sooth my worries and anxiety, giving me strength for a new day," the 29-year-old young man explained the reason why he loved the sunset moment.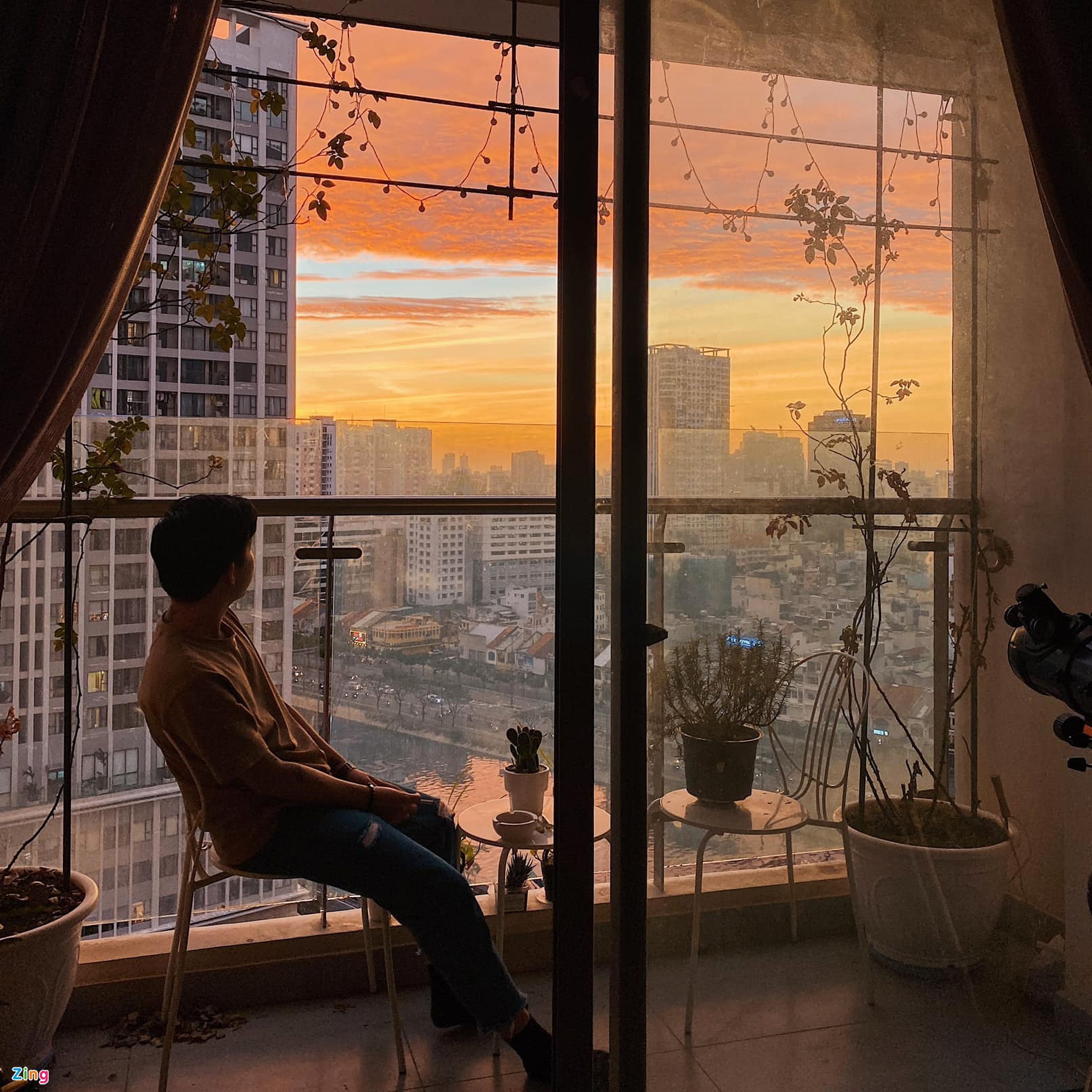 The sunset scene from Viet Anh's apartment. Photo: NVCC
Viet Anh (27 years old, District 4) began working in HCM City since 2017. After the first lockdown time in April, 2020, the young man started to "fall in love" with sunset in the city.
"My job requires me to stay among four walls, until I had to work from home because of Covid-19, I was amazed to find out how beautiful the sunset was," Viet Anh said.
Having a camera, flycam and other equipment used for photography, he took advantage to capture multiple wonderful and rare moments of the sunset from the balcony.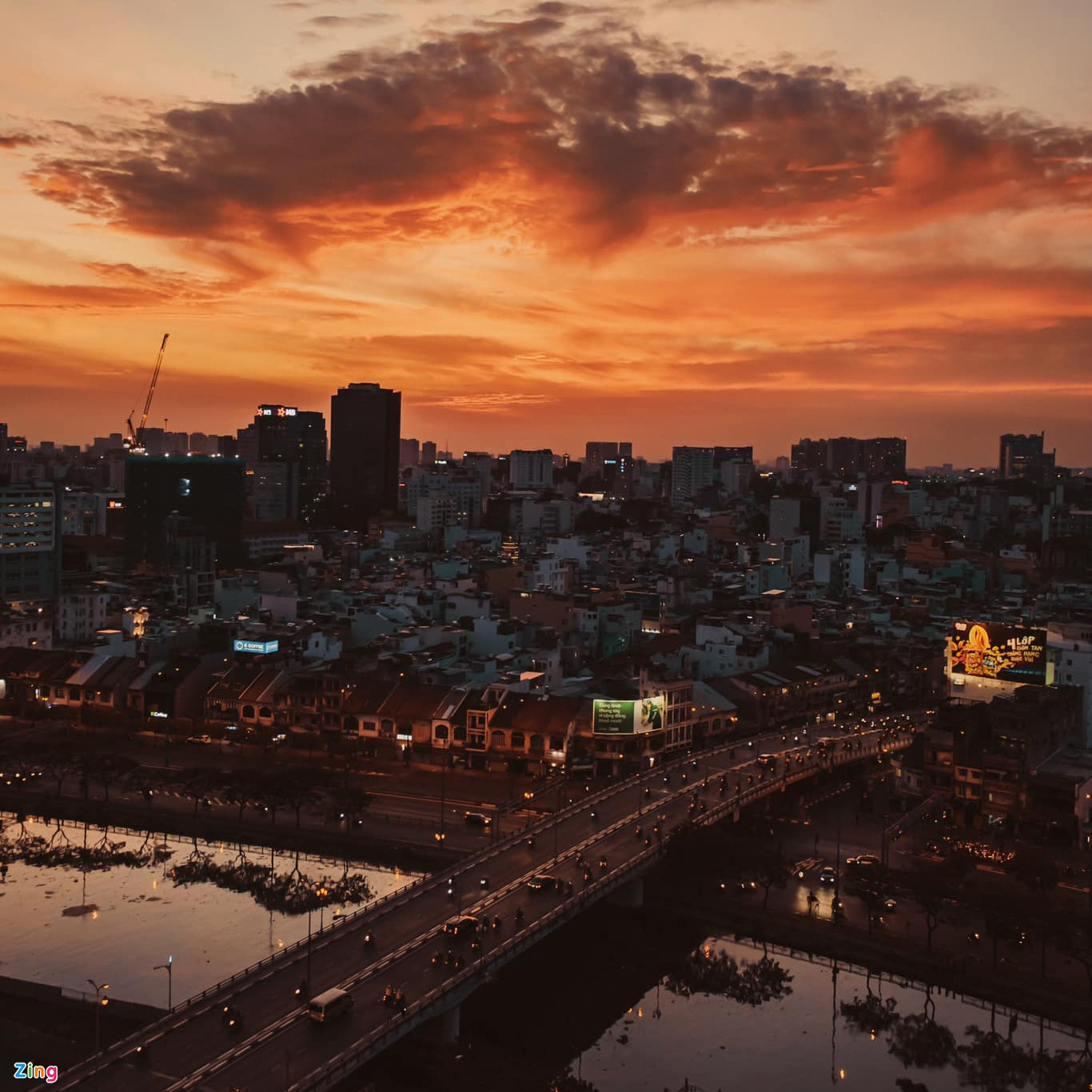 Photo: NVCC
Bui Nguyen feels lucky when he has a group of friends within the city to share their sunset watching passion with. Whenever each of them catches a beautiful moment, that person will inform the others through texting.
"A lot of people think we are crazy for loving the sunset since it is 'boring', but to us, each sunset has its own distinctive beauty, which never ceases to amaze us", Nguyen said.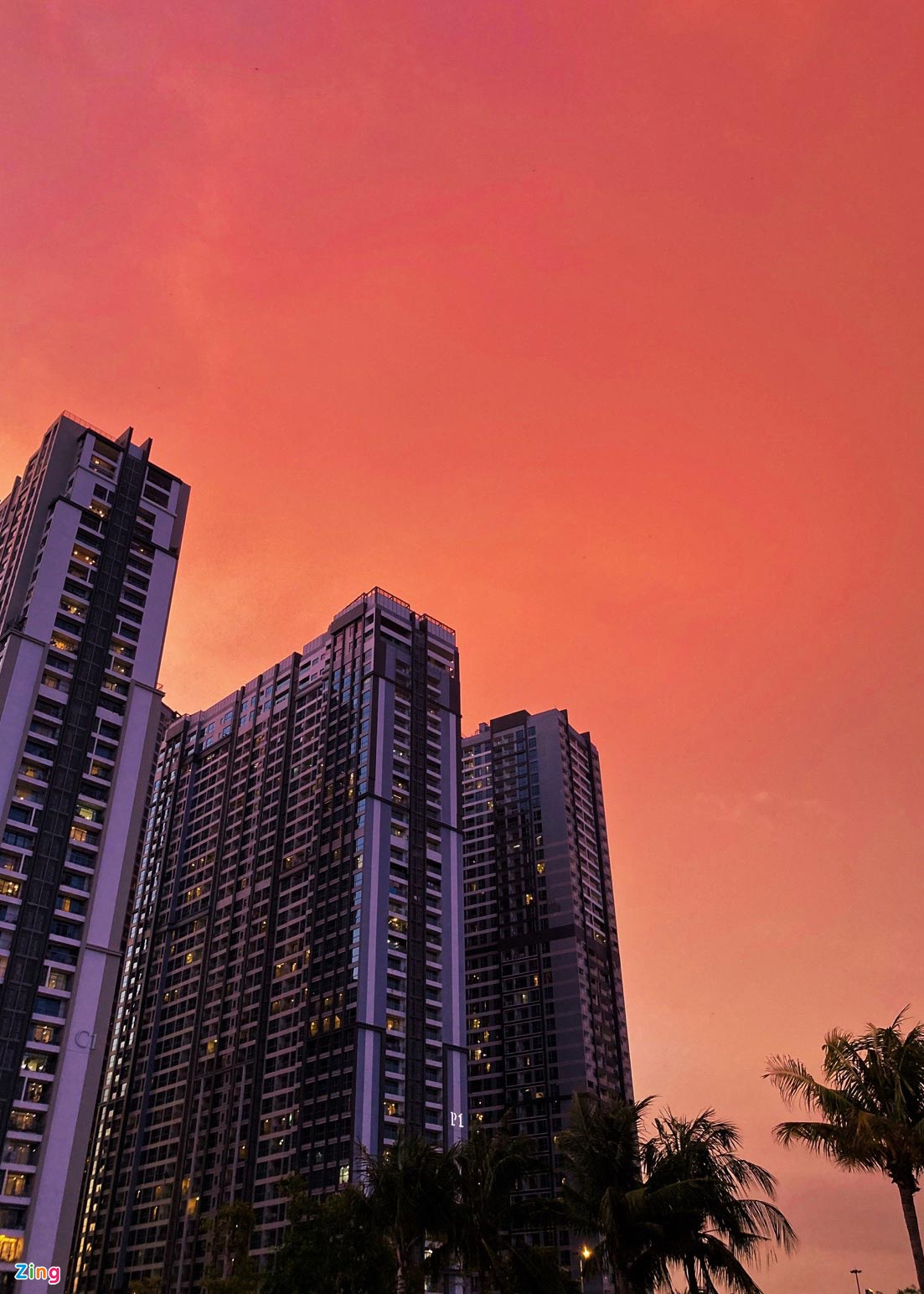 Sunset at Binh Thanh District. Photo; San San
Not only Nguyen and his group, Viet Anh said he accidentally created a "trend" when he posted the pictures on social media. His friends will start taking pictures from different angles, then proudly show off their works.
"I prefer watching the sunset in Saigon before lockdown. We felt so small standing in front of the big city and vast sky, which brought us an exciting feeling. I hope Saigon gets well soon, so I can ride my bike on the road and catch the sunshine," Bui Nguyen said.
When the lockdown is over, the owner of the page "O Dau Cung Chup" will ride his bike along Cha Va bridge, Nguyen Van Cu bridge and Ong Lanh bridge to catch the twilight before the whole sky darkens, and below is the busy life flowing non-stop.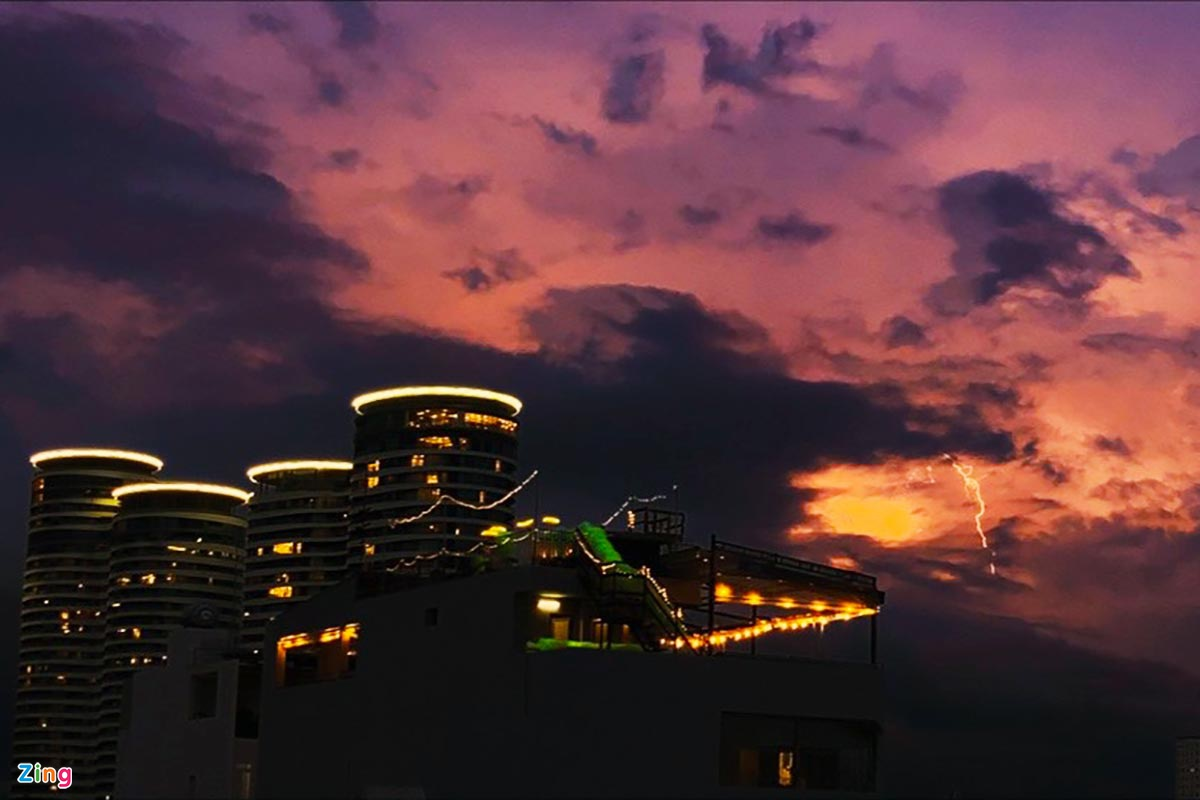 Photo: San San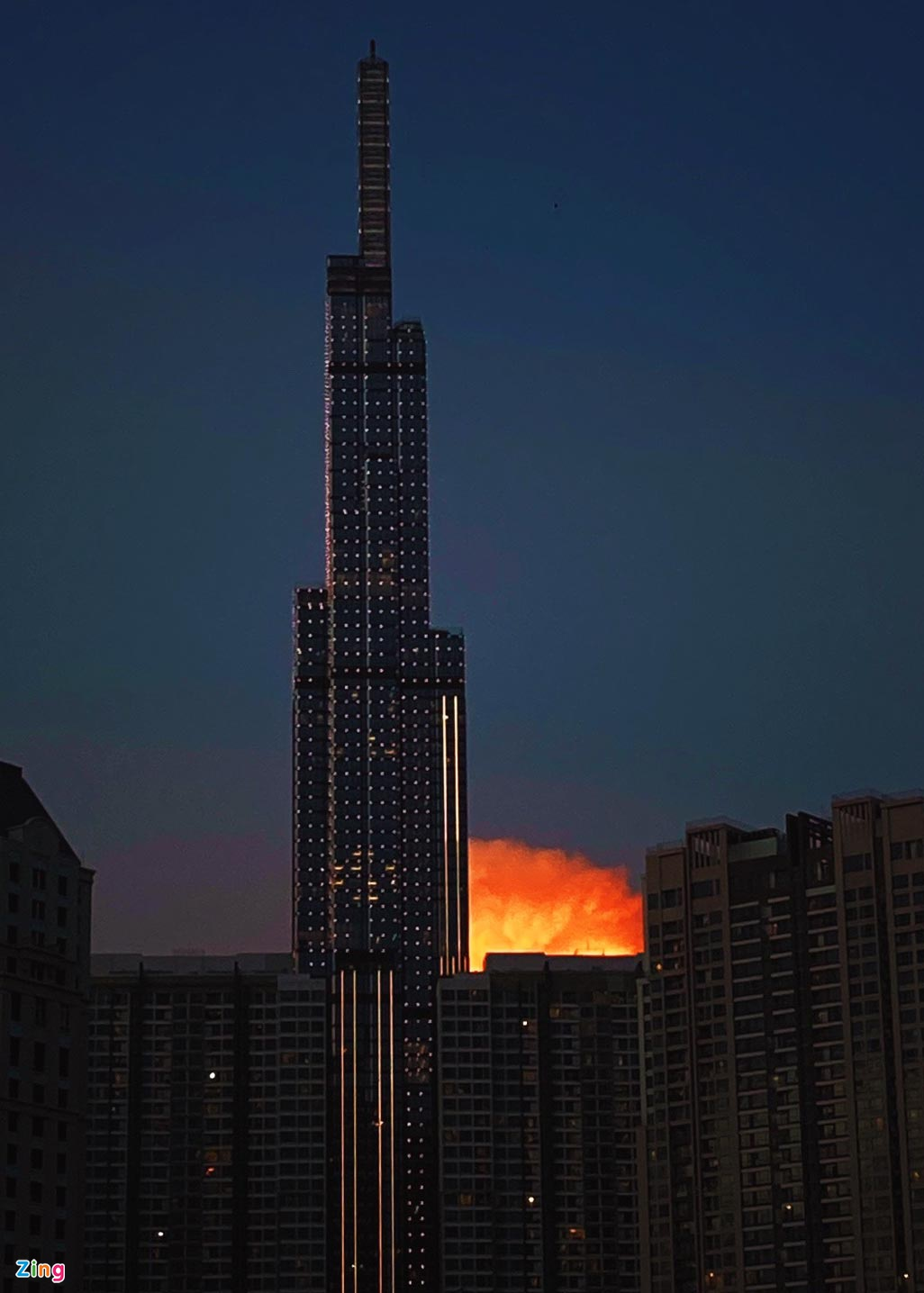 Photo: San San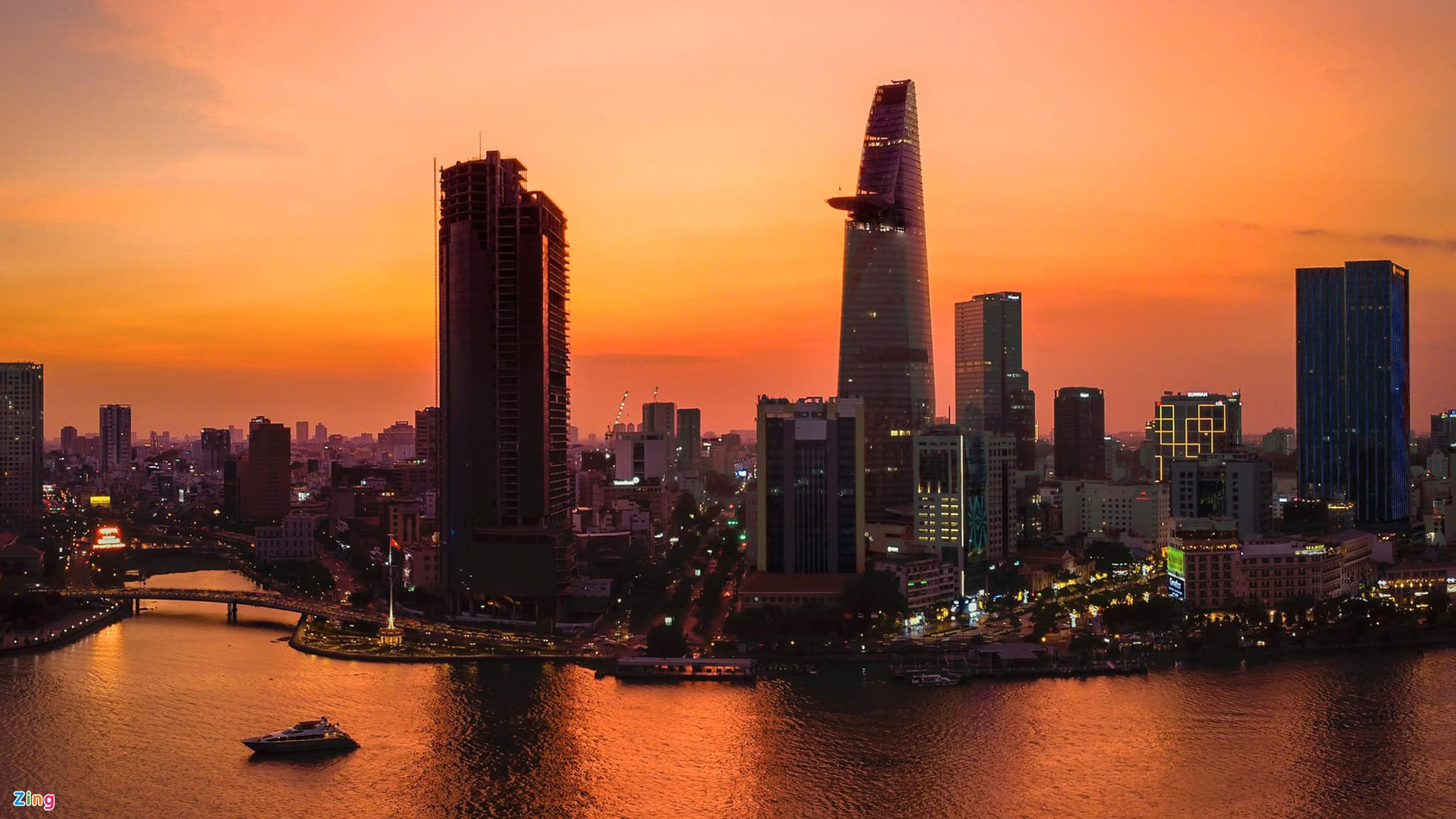 Photo: Duong Mai Viet Anh, Y Linh, Sang Nguyen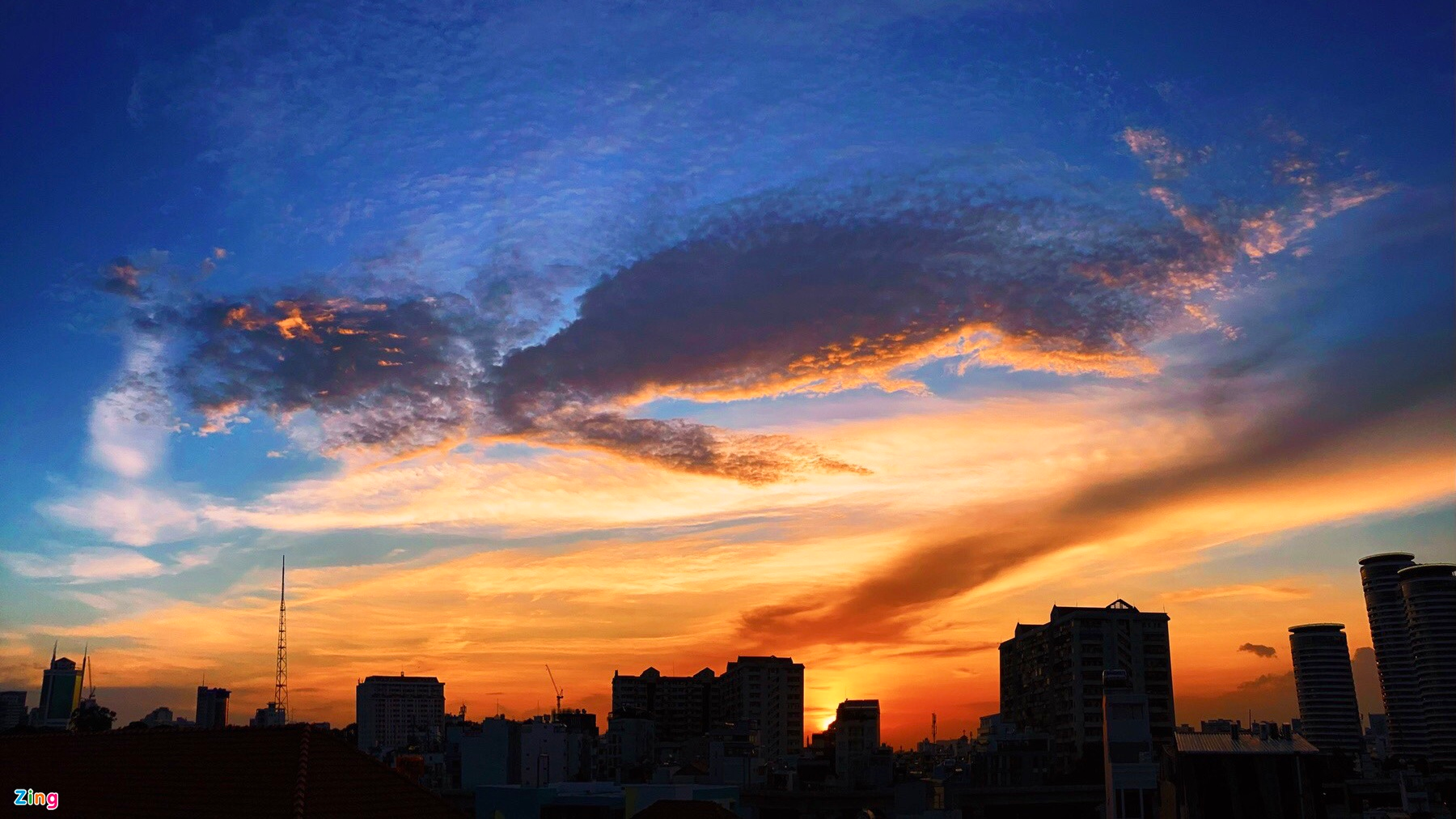 Photo: Duong Mai Viet Anh, Y Linh, Sang Nguyen
8 Kinds of Banh Mi in Saigon

Being in lockdown during Covid-19 pandemic can be a dreadful time, these 8 Banh Mi dishes becomes a "nostalgic" memory for Saigonese who love street ...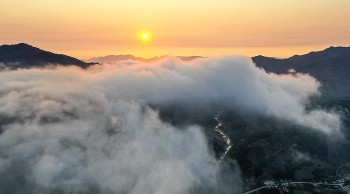 Multimedia
The gorgeous dawn behind a sea of fluffy white clouds creates a wonderful and beautiful picture of Truong Son Dong peak, Quang Ngai.