Water-splashing Festival Attracts Springtime Luck
Earlier this month, in Cooc Nooc village (Lai Chau Province), the Bun Voc Nam (Water-splashing Festival) hosted by the People's Committee of Na Tam commune drew the attention of many locals and tourists.
This spring festival is a traditional ritual of Lao ethnic group. The festival consists of the ceremony and the festival. In the first part, there is a ceremony to pray for rain and a water splash dance.
The festival ends with a culinary contest, a bamboo basket weaving contest, ethnic sports competition (tug of war, throwing a scared ball through the ring, stick pushing game) and many folk games (snake catcher game, badminton, crossing the bridge) ... bearing the identity of the Lao people.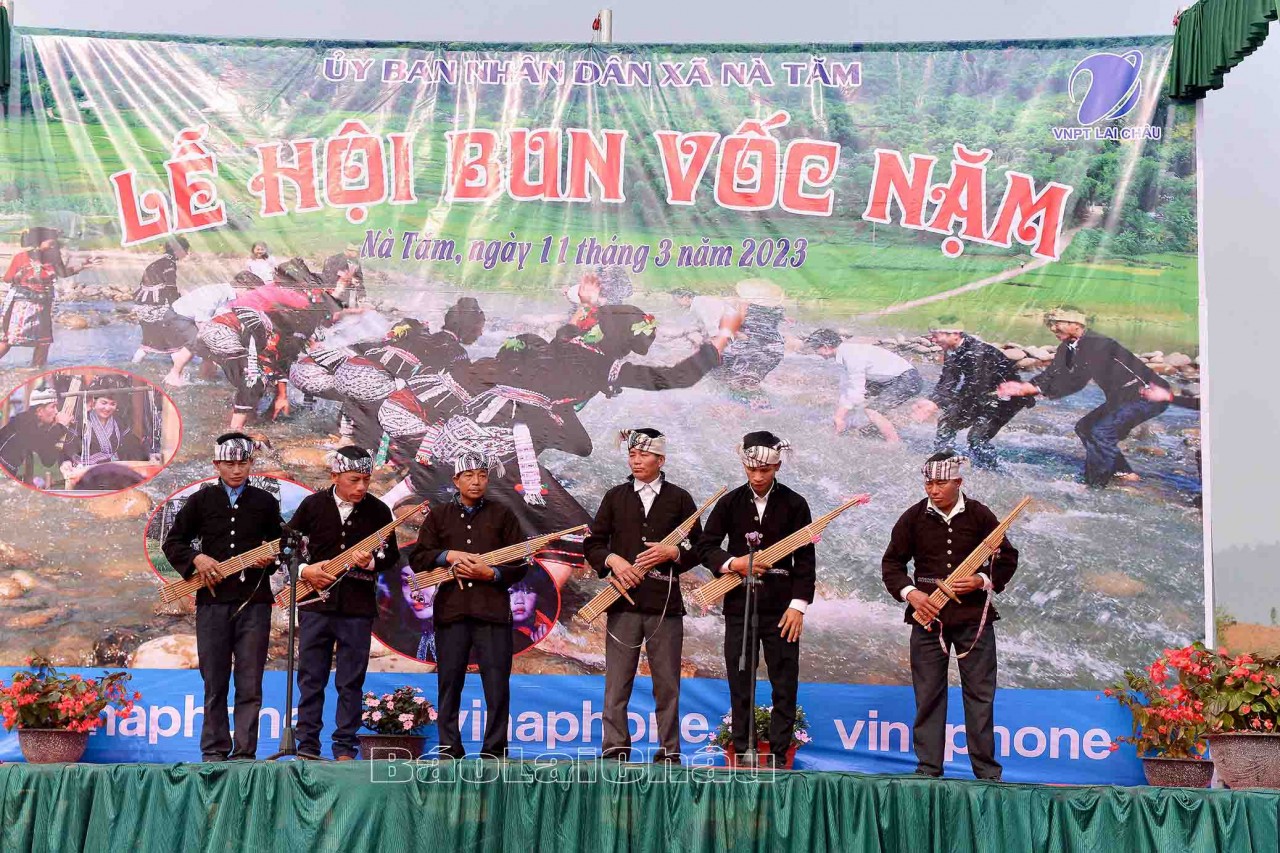 (Photo:Thu Minh - Phương Thanh)
For Lao people, this is an important event in the spiritual and cultural life of the community. In addition to the meaning for people to express their gratitude to ancestors and gods, it is also an opportunity to reunite families, villages, and people to participate in games and traditional dances called "Xoe dance" in the Lao people's indigenous culture beauty.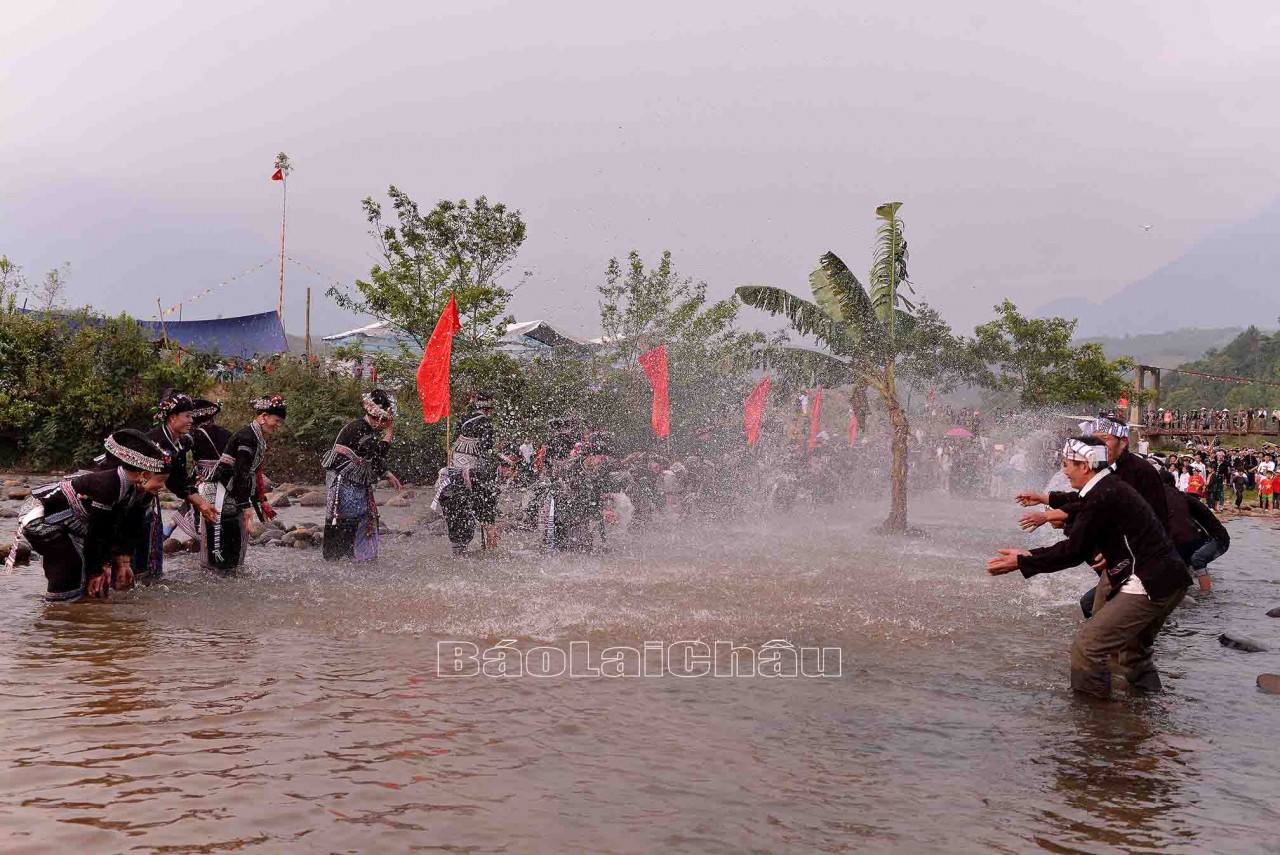 Water splashing scene at the festival (Photo:Thu Minh - Phương Thanh)
One of the rituals of the festival is the worshiping ceremony to the gods, the Lao people believe that when starting any important event, they offering posses is to report and ask permission from the gods where the event takes place and ask the gods to bless the task so that it proceeds easily and produces excellent results.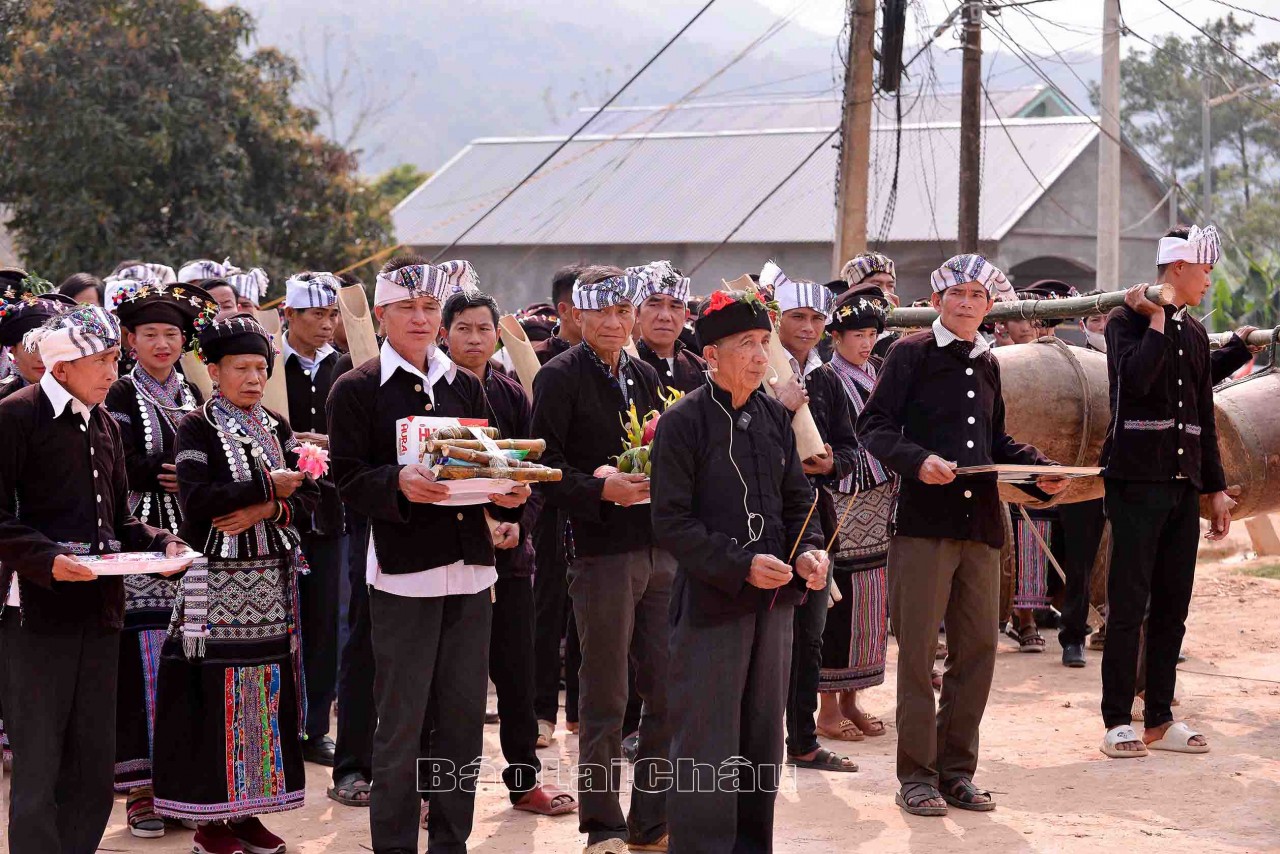 The worshiping ceremony to the gods (Photo:Thu Minh - Phương Thanh)
The festival reenacts the Seasonal Worshiping Ceremony. Because, after each harvesting season, people conduct a ritual to pray for the crops not to be damaged by pests and diseases, to grow well, and to have bumper crops.
A long line of people go to get water.(Photo:Thu Minh - Phương Thanh)
The ceremony to pray for rain is to pray for good weather, good health, peace, and no epidemics and natural calamities, livestock and poultry proliferate.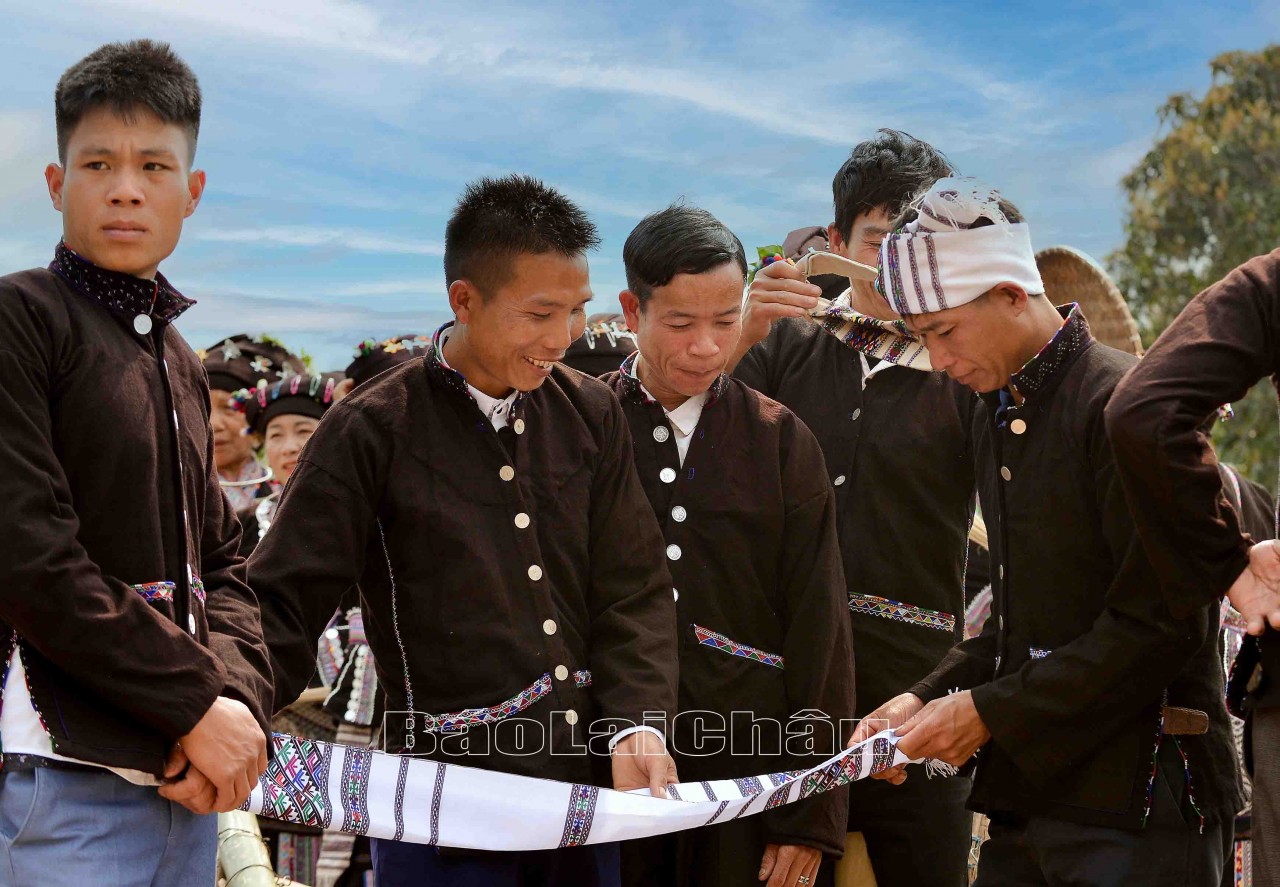 An ethnic Lao boy in Na Tam commune instructs each other on how to weave a Brocade scarf (Photo:Thu Minh - Phương Thanh).
Bun Voc Nam festival of the Lao ethnic group in Na Tam commune not only contributes to preserving and promoting traditional cultural values of the Lao ethnic group associated with tourism development but also gradually creates unique tourism products, attracting tourists near and far.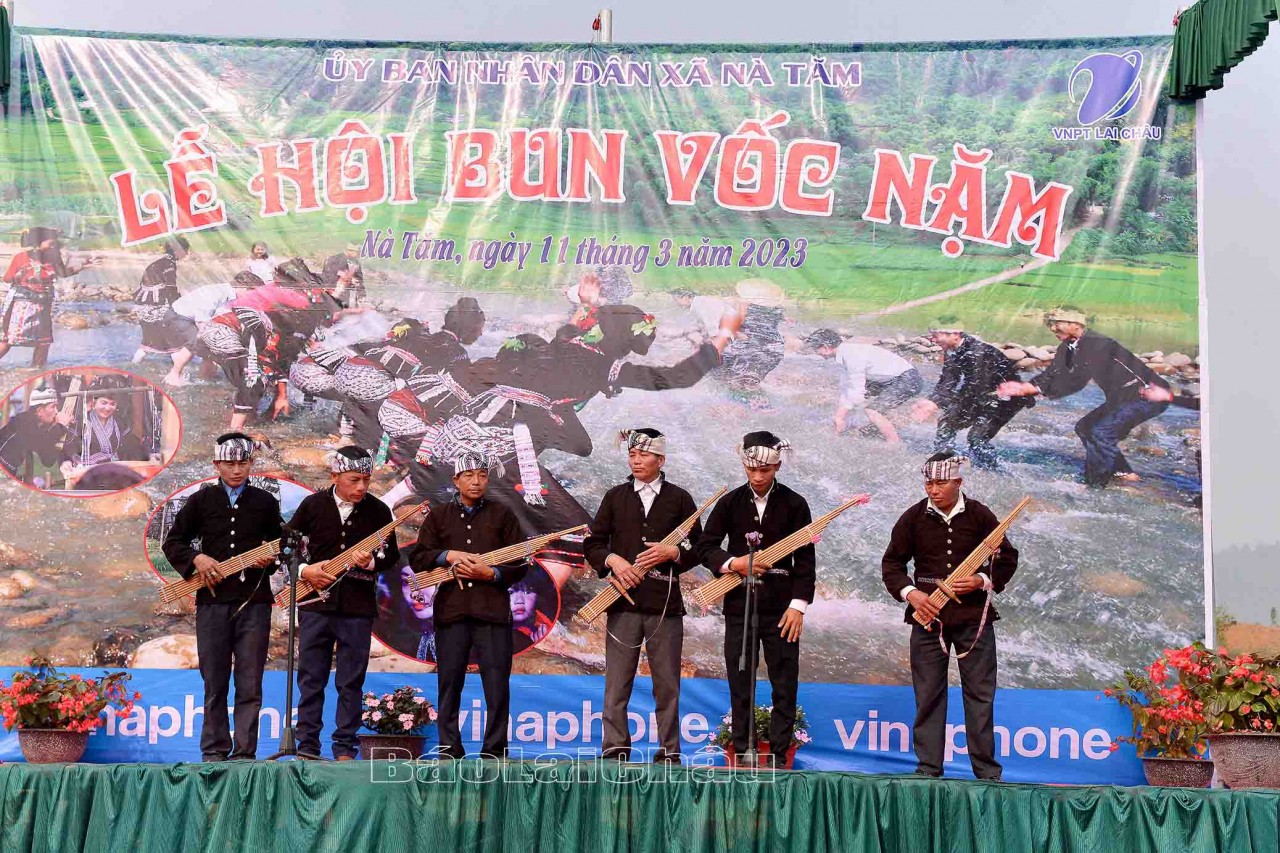 Music performance by Lao people at the festival (Photo:Thu Minh - Phương Thanh).