WB: Vietnamese economy expected to grow by 6.8 percent next year
The Vietnamese economy is predicted to expand around 6.8 percent next year and, thereafter, stabilize at 6.5%, according to the latest World Bank's economic update for Vietnam "Taking Stock" released on December 21.
In addition to analyzing the recent trends of the Vietnamese economy, this edition, titled "From COVID-19 to Climate Change: How Vietnam can become the Champion of Green Recovery", questions why Vietnam has not been as effective in dealing with environmental and climate challenges as it has been with the COVID-19 crisis, which is arguably different but have also many similarities. Like a pandemic, when environmental and climate disasters strike, they hurt people, cause economic damages, and ultimately show how fragile human lives are, VOV reported.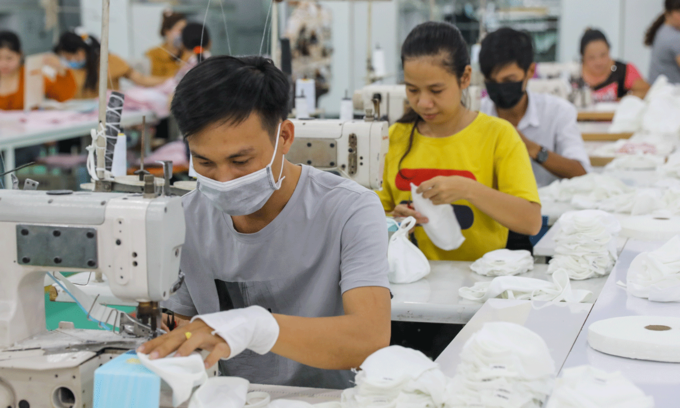 Workers produce masks at a garment factory in the southern province of Long An in February 2020. Photo by VnExpress/Quynh Tran.
"Vietnam is standing at a crossroads of post-COVID-19 recovery. It has an opportunity to set itself on a greener, smarter, and more inclusive development path that will bolster resilience to future shocks from both pandemics and climate-related disasters," said Carolyn Turk, World Bank Country Director for Vietnam. "The authorities must tackle the environmental and climate challenges with the same sense of urgency as they have done with COVID-19 because the costs of inaction are already visible and will become increasingly irreversible. The recent tropical storms in Vietnam's central region and rising air pollution in the country's major cities are good illustrations of this fragility."
The report said Vietnam is expected to grow by almost 3% in 2020 while the world economy is expected to contract at least by 4% amidst the biggest global shock of the past decades.
It also attributes Vietnam's good economic performance to the resilience of both its domestic economy and external sector. Beyond the containment of the pandemic by bold, early and innovative measures, the government has also used its fiscal and monetary policies to provide breathing space to the private sector and jump start the recovery.
For example, public spending started rising again after three years of fiscal consolidation. The first nine months of 2020 saw a 40% year-on-year increase in the disbursement of the public investment program.
The external sector—the main driver of economic growth in Vietnam over the past decade—has performed exceptionally well since the beginning of the COVID-19 crisis.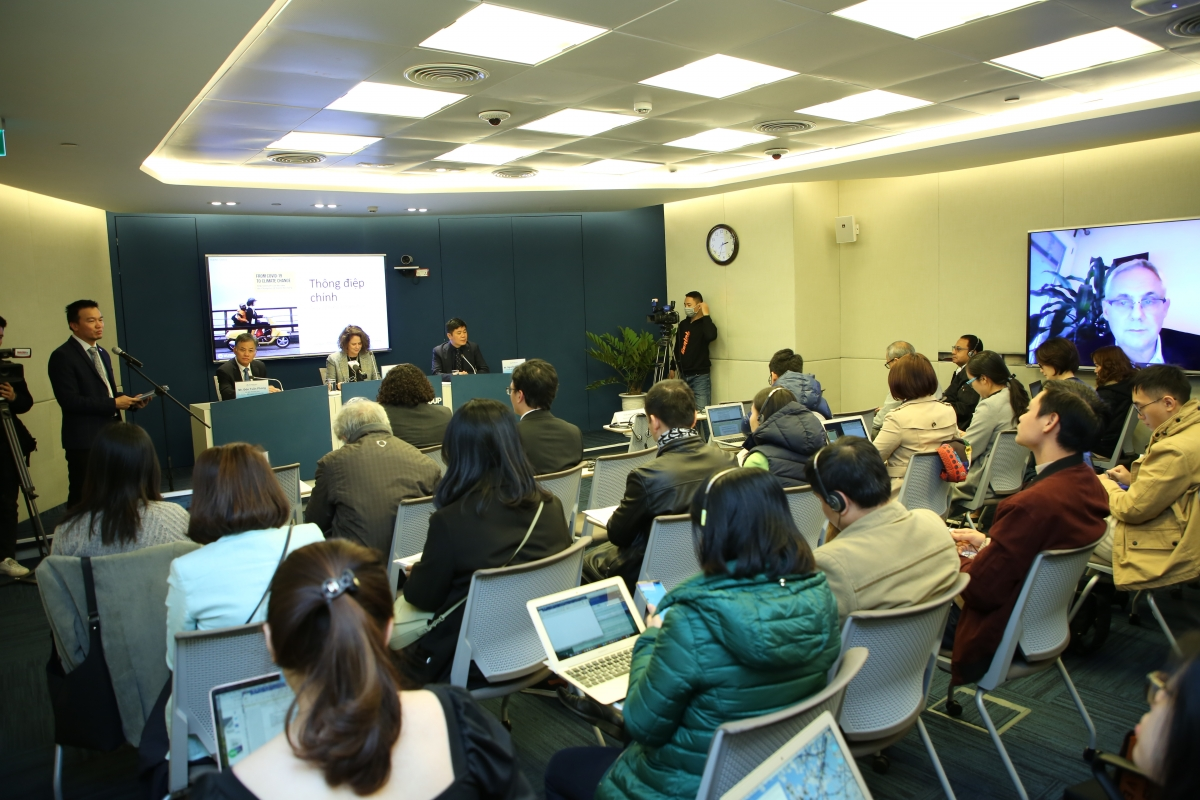 The nation is on the verge of reporting not only its highest merchandise trade surplus ever but also an increase in international reserves. The continued inflows of foreign investment and the steady rise in merchandise exports more than compensated for the losses in foreign exchange earnings from decreased tourism activities and shrinking remittances.
The report suggests that foreign investors have continued investing and/or shifting production activities to Vietnam due to the country's good management of the pandemic.
Two lessons from the successful management of the COVID-19 crisis could be extended to the environmental agenda. The first lesson is that the best way to cope with an external shock is to be prepared in advance and move with early and bold actions. Second, beyond vision and capacity, the ability to embrace innovation and experiments is instrumental to change individual and collective behaviors, which lays at the root of strategies to cope with health and climate threats.
The report provides a detailed look at the policy toolbox that could help Vietnam stabilize the economy, reduce investment needs in the coming austerity period, and achieve climate targets in both the short and longer terms. It argues that Vietnam's ambition to become a high-economy will be determined not only by its capacity to exit successfully from the COVID-19 crisis but also how it will manage its natural resources and climate risks.
Taking Stock is the World Bank's bi-annual economic report on Vietnam.
Previously, HSBC Vietnam CEO Tim Evans said that Vietnam is still the only ASEAN country to evidence positive growth this year, and the country continues to be among the world's most attractive emerging economies.
HSBC forecast Vietnam will achieve GDP growth of 2.6 percent in 2020 and then rebound strongly with 8.1 percent growth in next year.
Despite 2.6 percent being the lowest growth rate in many years, Vietnam is still the only ASEAN country to evidence positive growth this year, he noted.
The CEO referred to the International Monetary Fund (IMF)'s forecast that Vietnam's GDP growth would reach 2.4 percent for 2020 and remains one of four economies in the world that have positive growth of GDP per capita this year, including Taiwan, Egypt and China.
In 2020, manufacturing and exports remain the two driving forces for Vietnam's economic growth, together with foreign direct investment (FDI) which also plays a crucial role.
Vietnam's international profile continues to grow with increasing economic integration from joining the WTO and the signing of 14 active multi- and bi-lateral trade agreements.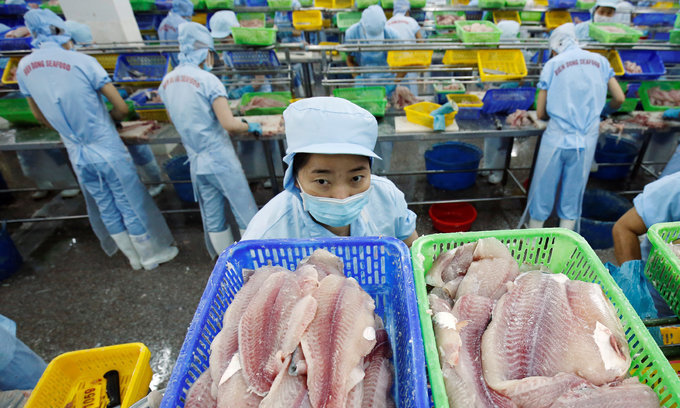 Workers make fillets of catfish at a factory in the southern city of Can Tho. Photo: Reuters/Kham.
Another bright spot for Vietnam's economy in 2020 has been the Government's consensus in pursuing the international trade integration policy which has been reflected by the conclusion of the negotiation of the UK Vietnam Free Trade Agreement (UKVFTA) in December, the effect in August of the Vietnam - EU Free Trade Agreement (EVFTA) and the recently signed Regional Comprehensive Economic Partnership (RCEP), the CEO said.
He also cited a recently published HSBC Navigator report as saying up to 68 percent of Vietnamese companies implemented changes over the last 12 months to cope with the pandemic.
The index of industrial production (IIP) for 11 months of 2020 is estimated to increase by 3.1 percent over the same period last year. The export turnover of 11 months of 2020 is estimated to achieve USD254.6 billion, up 5.3 percent y-o-y.
Therefore, HSBC continues to hold a positive outlook for the Vietnamese manufacturing industry and for the Vietnamese economy as a whole, the CEO stressed.
The Asian Development Bank (ADB) also raised its forecast for Vietnam's economic growth from 1.8% to 2.3% in 2020, thanks to the promotion of public investment, the revival of domestic consumption, the increase in trade exchanges, and the rapid recovery of neighboring countries.
Vietnam's economy grew rapidly from the rate of 0.4% in the second quarter of 2020 to 2.6% in the third quarter, expanding the average growth rate in the January to September period to 2.1%. Hence, ADB adjusted its forecast for Vietnam's economic growth from 1.8% to 2.3% in 2020, Nhan Dan Newspaper reported.
Meanwhile, Vietnam's economic growth in 2021 is predicted to decline to 6.1%.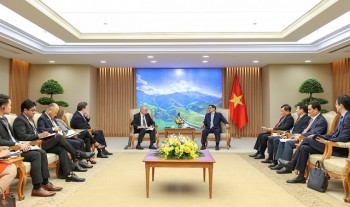 National
Vietnam News Today (Dec. 6): Vietnam records 427 new Covid-19 cases on December 5; PM hosts USABC, US corporation leaders in Hanoi; Proper investment needed to develop night-time economy; Vietnam welcomes New Zealand investors for win-win partnership.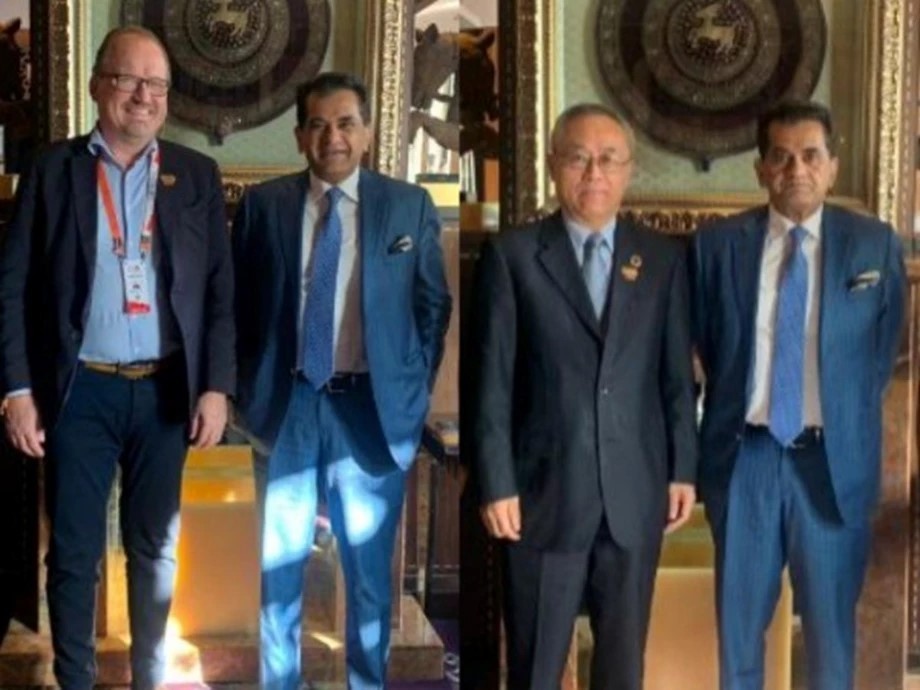 Economy
G20 Sherpa Amitabh Kant held discussions with the UN Sherpa, Undersecretary General, Li Junhua and Organisation for Economic Co-operation and Development (OECD) Sherpa, Andreas Schaal in Udaipur.
December 05, 2022 | 23:39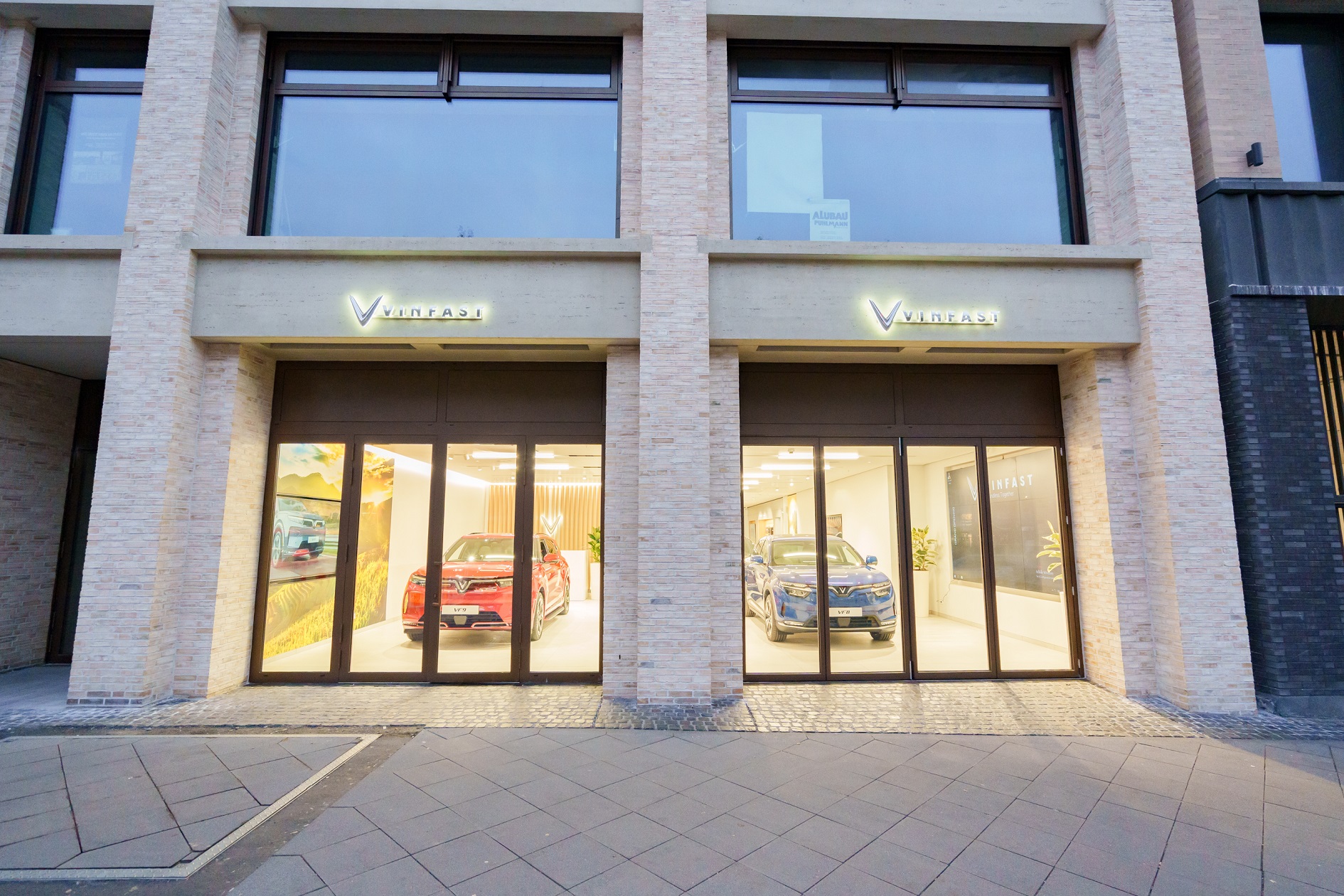 Economy
VinFast has officially opened its first two VinFast Stores in Cologne, Germany, and Paris, France.
December 05, 2022 | 15:00