What are the 10 Special Dishes of Vietnam?
Vietnam Record Association (VietKings) has just sent an application to the Asian Record, asking to set an Asian record for 10 specialty dishes of Vietnam.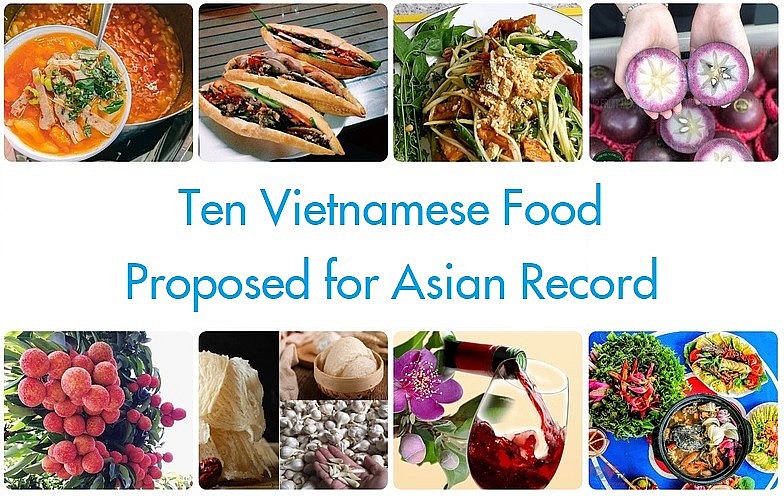 Photo: VNT
Vietnam Record Association has completed documents to nominate famous Vietnamese specialties to be named in the "Asian Culinary Values" list. The final result is expected to be announced at the end of 2022.
In recent years, Vietnamese cuisine has left a strong impression on foreign tourists. The dishes regularly appear on the culinary charts of prestigious organizations and receive compliments from the world's top chefs.
Among 55 countries and territories in Asia, Vietnam is known for its unique and diverse cuisine. Vietnamese dishes use fresh ingredients to provide a balance of nutrition packed in good taste. Therefore, they become one of the country's great tourist highlights.
The 2022 nominations include both nationwide-famous and lesser-known dishes and fruits across Vietnam. 22 of the country's dishes marked their names in Asian Records' 2012 and 2013 lists for culinary values.
Get to know ten Vietnamese food proposed for Asian Records 2022 below!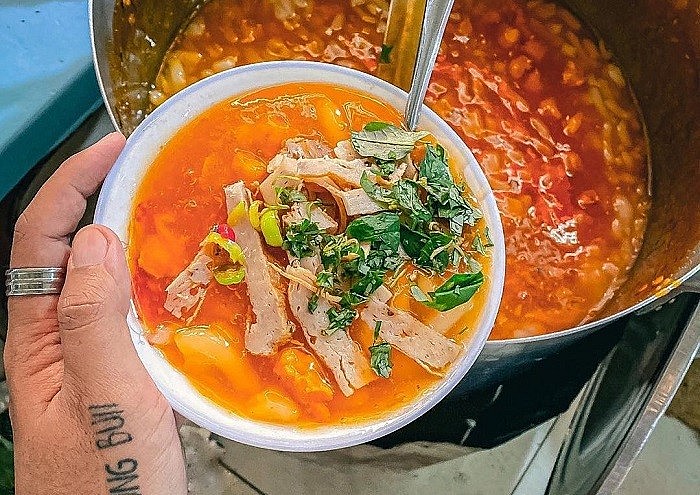 Banh canh Nam Pho (Tapioca noodles in Nam Pho). Photo: VinPearl
Banh canh Nam Pho (Tapioca noodles in Nam Pho)
Banh Canh Nam Pho – tapioca noodles topped with pork and shrimp – is a favorite among the people of Hue looking for a light lunch. The small suburban village of Nam Pho has been selling its namesake noodle soup for three to four generations. These days the dish can be found at restaurants outside Hue.
To make the chewy noodles, the cook steams a mixture of rice and tapioca flour into a dough that is kneaded and squeezed through holes in the bottom of a plastic bag held over a pot of boiling water. The soup is a mixture of pork bone and shrimp broth. Pork belly and shrimp are then minced and rolled into balls before being cooked in the broth.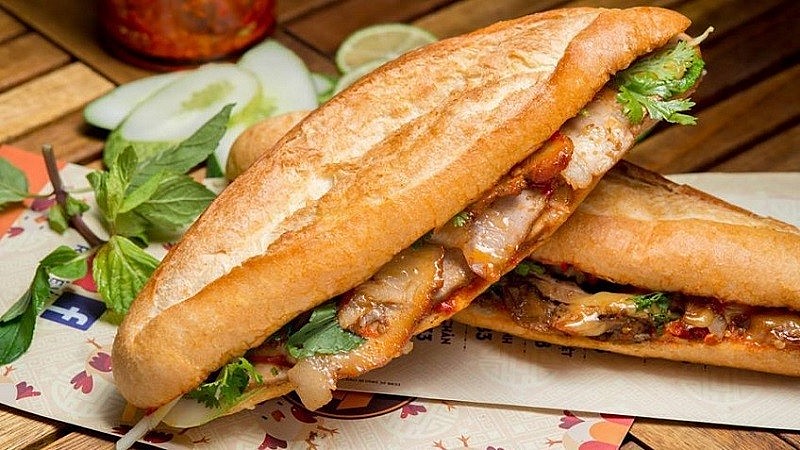 Banh my in Hoi An. (Photo: Metrip)
Banh my in Hoi An
Though tourists can easily find banh mi in every part of Vietnam, each province has its own recipe. Banh my in Hoi An stands out with a secret meaty and peppery sauce, which gives the dish moisture and a rich taste. The diverse fillings - Vietnamese sausage, egg, pork, ham, and pate - guarantee to satisfy your appetite.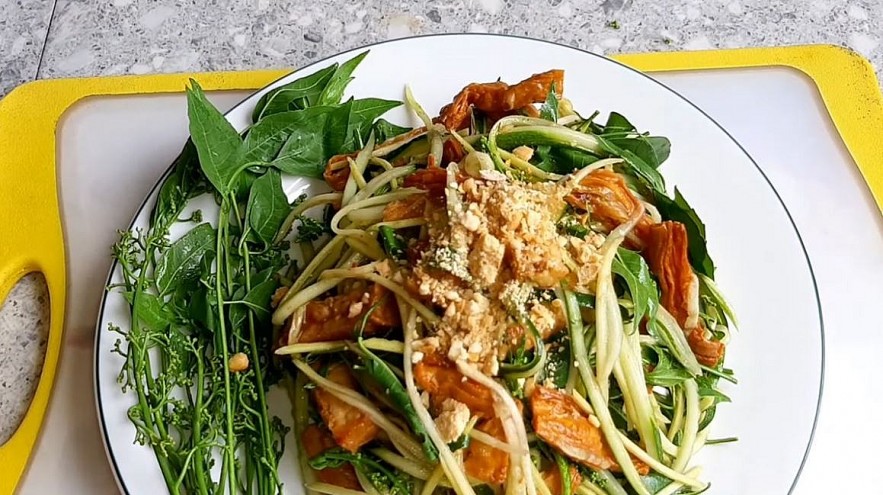 Sadao salad in An Giang. (Photo: Dien May Xanh)
Sadao salad in An Giang
Sadao and dried fish salad is a typical dish of the people of West Vietnam. The combination of the bitter taste of sadao leaves, the saltiness of dried fish, and a variety of other ingredients give the dish a unique taste.
Sadao salad is said to be rooted in Cambodia, then was introduced into Vietnam by Khmer families in the Western Vietnam provinces. Local people often enjoy the dish from November to March of the lunar calendar, which is the sadao young leave season.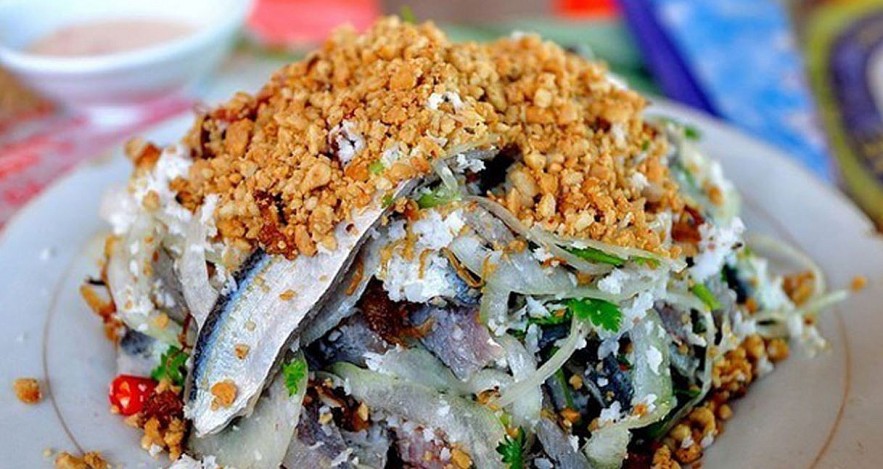 Herring sala in Phu Quoc. (Photo: VOV)
Herring salad in Phu Quoc
Phu Quoc herring salad is a harmonious combination of fresh fish and vegetables such as coconut, and onion, creating a nutritious and delicious dish. Herring salad is a specialty of Phu Quoc, a dish that fully converges the special ingredients of the island such as rice paper, herring, and a special dipping sauce.
Herring is available all year round, but the biggest crop comes from July to August of the lunar calendar.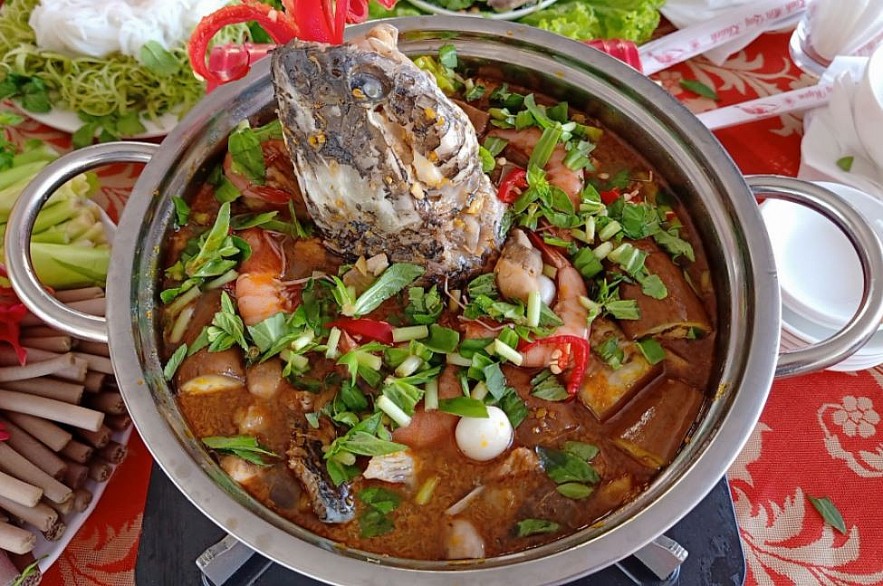 Fish sauce hotpot in U Minh (Photo: Vietnamnet)
Fish sauce hotpot in U Minh
U Minh fish sauce hotpot is made from special fish sauce and a variety of fresh vegetables, such as cabbages, coriander, chilies, garlic, or wild vegetable that can only be found in the U Minh forest. Other ingredients can also be added, such as mushrooms, corn, fish, and eel.
Fish sauce is the most important ingredient. Though many different kinds of fish sauce can be used to make the dish, snakeskin fish sauce brings the best flavor.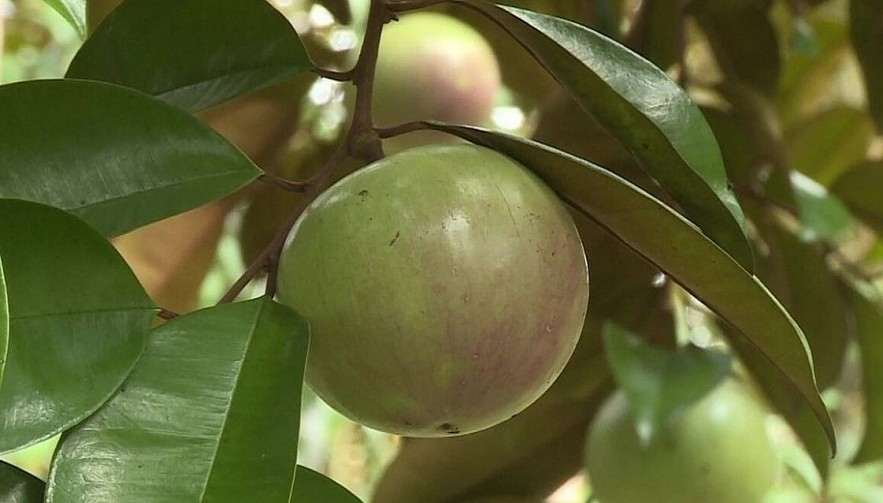 Star apple in Lo Ren (Photo: Food News)
Star apple in Lo Ren
Special as its name ("Vu sua" means "milk from the breast" in Vietnamese), star apple is one of the fruits that have the most marvelous taste: its juice is fragrantly sweet and milky white. The way people enjoy this fruit is also very strange. After cutting the fruit into two equal parts, they use a spoon to scoop out the pulp, bit after bit.
Star apple grown in Lo Ren, Tien Giang is sometimes called "the king of star apple." Tien Giang is a leading province in terms of fruit production in Vietnam. The land gives its star apple an attractive aroma and sweet taste.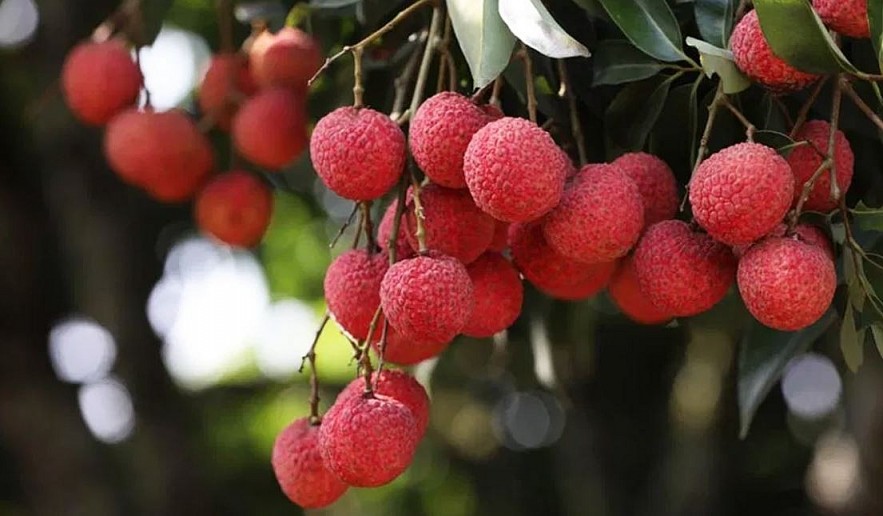 Lychee in Luc Ngan (Photo: Dien May Xanh)
Lychee in Luc Ngan
Luc Ngan is a small district in Bac Giang province, famous nationwide for its lychee. Luc Ngan lychee has a bright red color, small seeds, sweet taste and light aroma. The fruit's distinctive flavor is said to come from the land's nutrition. Luc Ngan lychee has been exported to many countries around the world such as China, Thailand, USA, and Australia.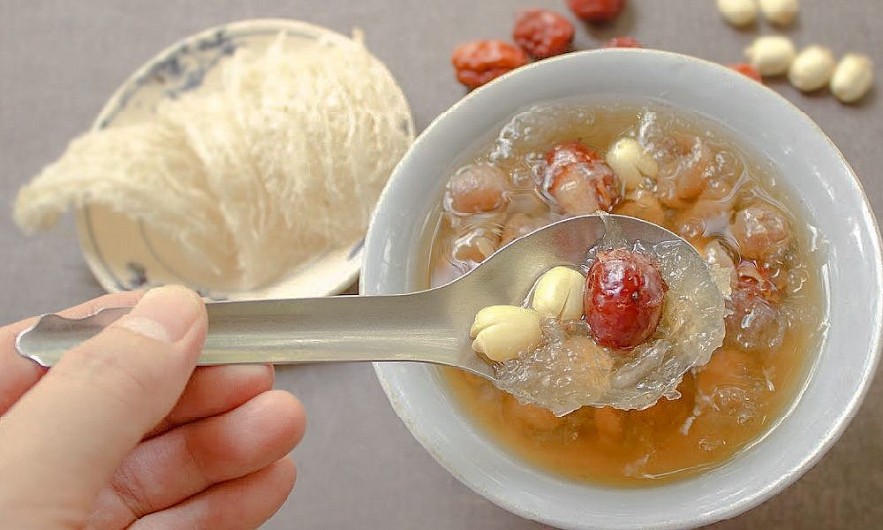 Bird's nest in Khanh Hoa (Photo: Nha Yen Nha Trang)
Bird's nest in Khanh Hoa
Hundreds of years ago, salangane nests were considered a precious product and was reserved only for kings. The business of producing salangane nests in Vietnam originated in Khanh Hoa Province and has existed for nearly 700 years. The dish is made from the nests of swiftlets. Bird's nests can be processed into many different dishes such as soup or porridge.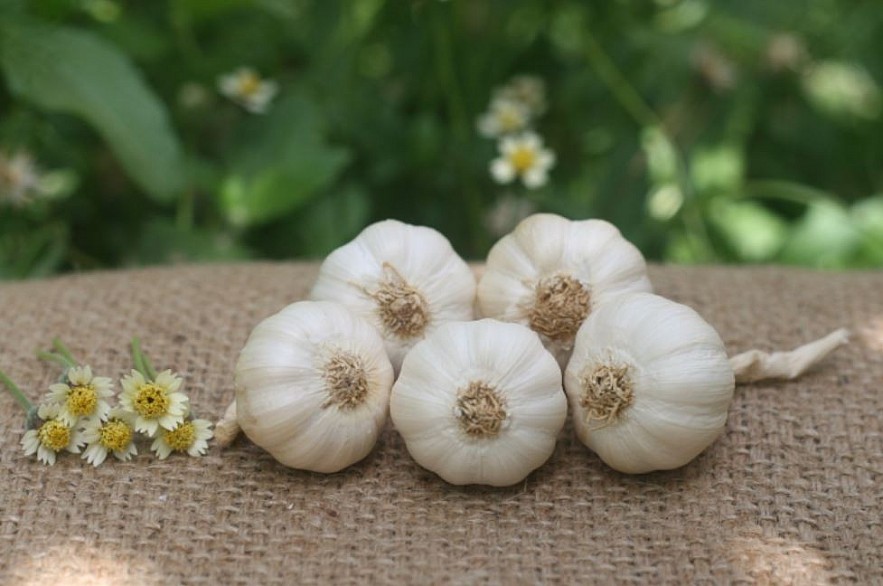 Garlic in Ly Son (Photo: Ly Son - Sa Huynh)
Garlic in Ly Son
Ly Son is a small island that has earned the nickname "The Kingdom of Garlic" because of its pleasant fragrant and unique taste. Ly Son's soil is fertile thanks to the lava that erupted millions of years ago. Together with the favorable climate, Ly Son soil gives its garlic an unforgettable pungent flavor.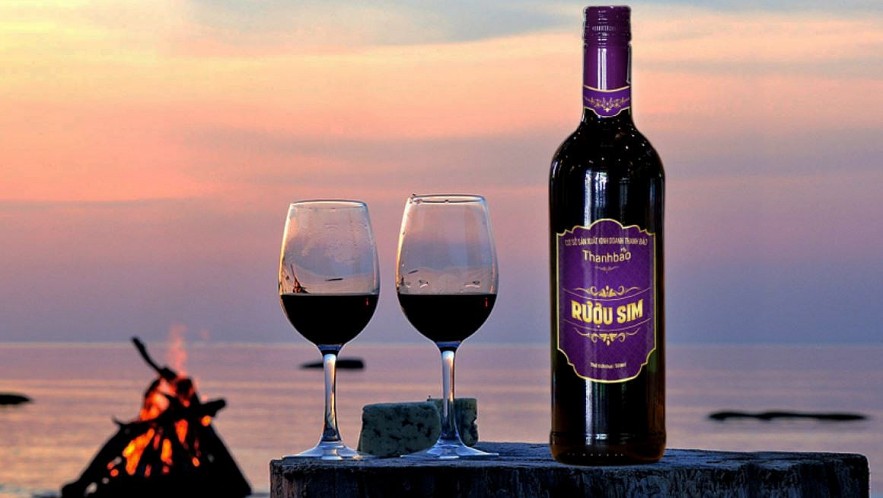 Rose myrtle fruit wine in Phu Quoc
Rose myrtle fruit wine in Phu Quoc
Sim Wine (also known as Rose Myrtle wine) is made with local fruit in Phu Quoc Islands. The recipe originated from various ethnic minority groups in the islands. Myrtle wine has a slightly sweet taste, similar to blackcurrant wine and a dark red-purple color. Most locals pair the wine with seafood.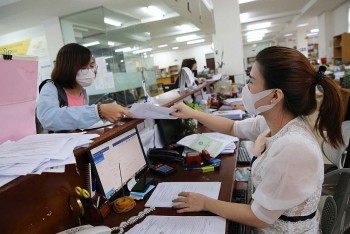 Economy
Vietnam Business & Weather Briefing (May 25): On the morning of May 25, SJC 9999 gold's price stayed at the same level as last week.