What Are The Richest Women In The World With Huge Net Worth?
The ex-wife of billionaire Jeff Bezos and the granddaughter of the founder of cosmetics brand L'Oreal are among the names on this year's list of the world's richest women.
According to the South China Morning Post, while stars like Kim Kardashian or Rihanna are all self-made billionaires, all faces on the list of the richest women in the world in 2022 have inherited huge fortunes from their families.
The names on this list were all born into prestigious families or inherited large amounts of money after marrying a rich husbands.
None of the richest women are as wealthy as Elon Musk. However, the wealth of the richest one is enough to beat Meta founder Mark Zuckerberg, who owns $ 71 billion.
Here is a list of the top 5 richest women in the world in 2022.
1. Jacqueline Mars - 33.5 billion USD
Jacqueline Mars (born October 10, 1939) is an American heiress and investor. She is the daughter of Audrey Ruth (Meyer) and Forrest Mars, Sr., and granddaughter of Frank C. Mars, founders of the American candy company Mars, Incorporated. As of April 2021, Mars was ranked by Bloomberg Billionaires Index as the 48th richest person in the world, with a net worth of US$43.4 billion.
Jacqueline Mars was born on October 10, 1939. She attended and graduated from the boarding school Miss Hall's School in Pittsfield, Massachusetts. She graduated from Bryn Mawr College in 1961 with a degree in anthropology.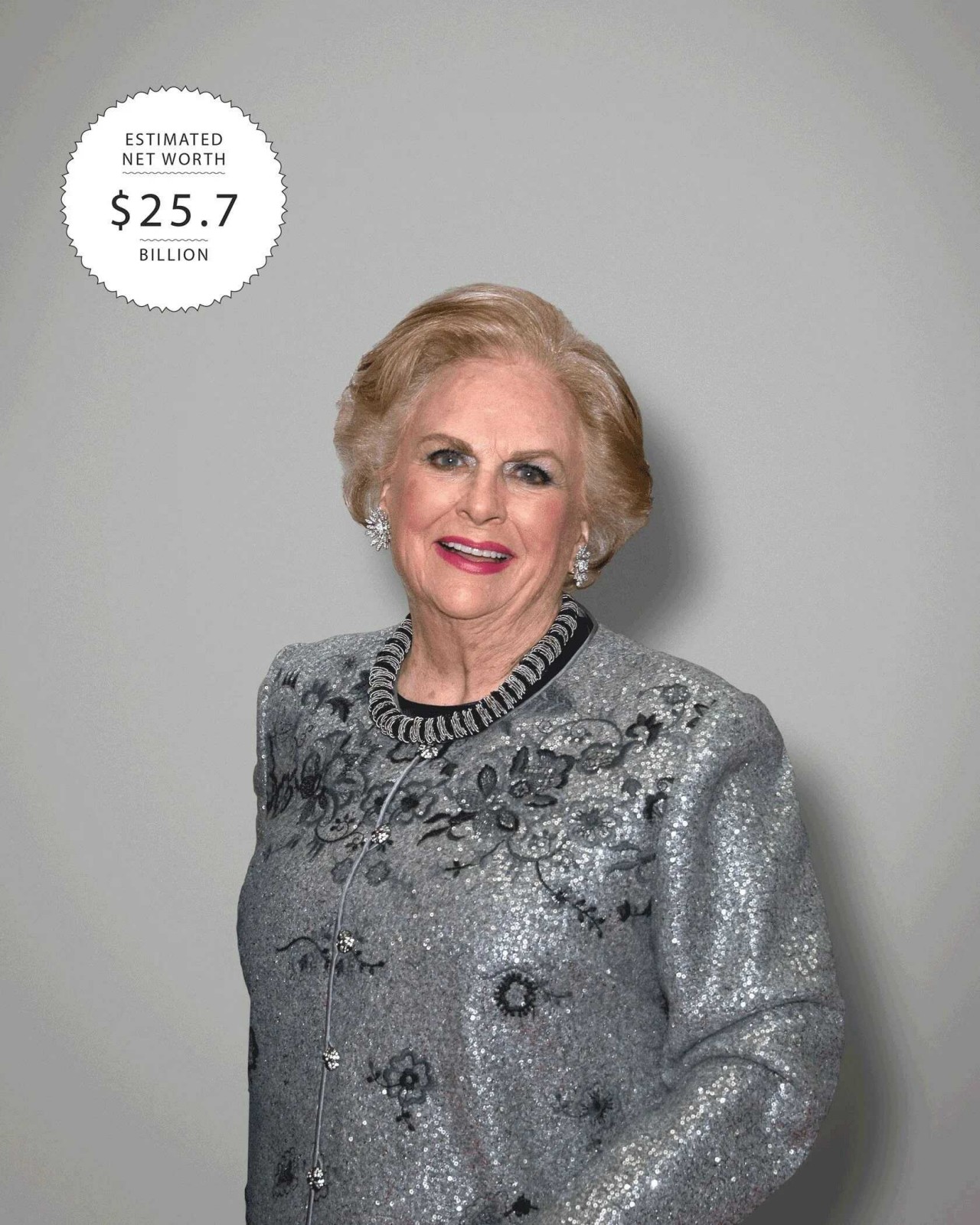 Photo: Washingtonian
Mars is an heiress to Mars, Inc. shares. As a member of the Mars family, Mars' shares of Mars, Incorporated, and other assets were estimated by Forbes magazine in January 2019 to be worth $23.5 billion, making her the 18th richest American, and #34 on its list of "The World's Billionaires". Mars was active in Mars, Inc. from 1982, when she joined the company as Food Product Group President, until her retirement in 2001. Reported by Forbes in June 2019, Mars is the wealthiest resident living in Virginia with an estimated 28.1 billion dollar net worth.
Mars married David H. Badger in 1961. They had three children: Alexandra Badger born 1966/1967 (age 55–56), Stephen M. Badger born c.1969 (age 52–53), and Christa M Badger born c.1975 (age 46–47). She divorced Badger in 1984. She married Harold 'Hank' Vogel in 1986, with whom she resided in Bedminster, New Jersey; they divorced in 1994.
She is a trustee of the US Equestrian Team and owns a working organic farm, which is protected by the Land Trust of Virginia. She sits on the board of directors for the Washington National Opera, the National Sporting Library, and Fine Arts Museum. Mars also sits on the National Advisory Council of the Journey through Hallowed Ground, a foundation promoting American heritage in the region stretching from Gettysburg, Pennsylvania to Thomas Jefferson's Monticello. Mars is a routine donor to the League of Conservation Voters. Mars received the inaugural Foundation for the National Archives' Heritage Award.
2. MacKenzie Scott - 33.2 billion USD
MacKenzie Scott is an American novelist, philanthropist, and ex-wife of Jeff Bezos, the founder of Amazon.com. She pursued her degree in English under the famous writer and Nobel laureate Toni Morrison, under whom she continued to train and research after college. Her work has been recognized by the 'American Book Award' for 'Outstanding Literary Achievement' in 2006. MacKenzie Scott and Jeff Bezos have been most supportive of each other's careers. Her one-star review of the book The Everything Store: Jeff Bezos and the Age of Amazon by Brad Stone was well appreciated as it brought out the inadequacies in the publication that she felt did not give the correct picture of her husband's enterprise. Jeff and MacKenzie have four children together and they got divorced in 2019. She supports several charities and has committed to giving at least half of her wealth to charity. In 2021, she got married to Dan Jewitt, a high school teacher.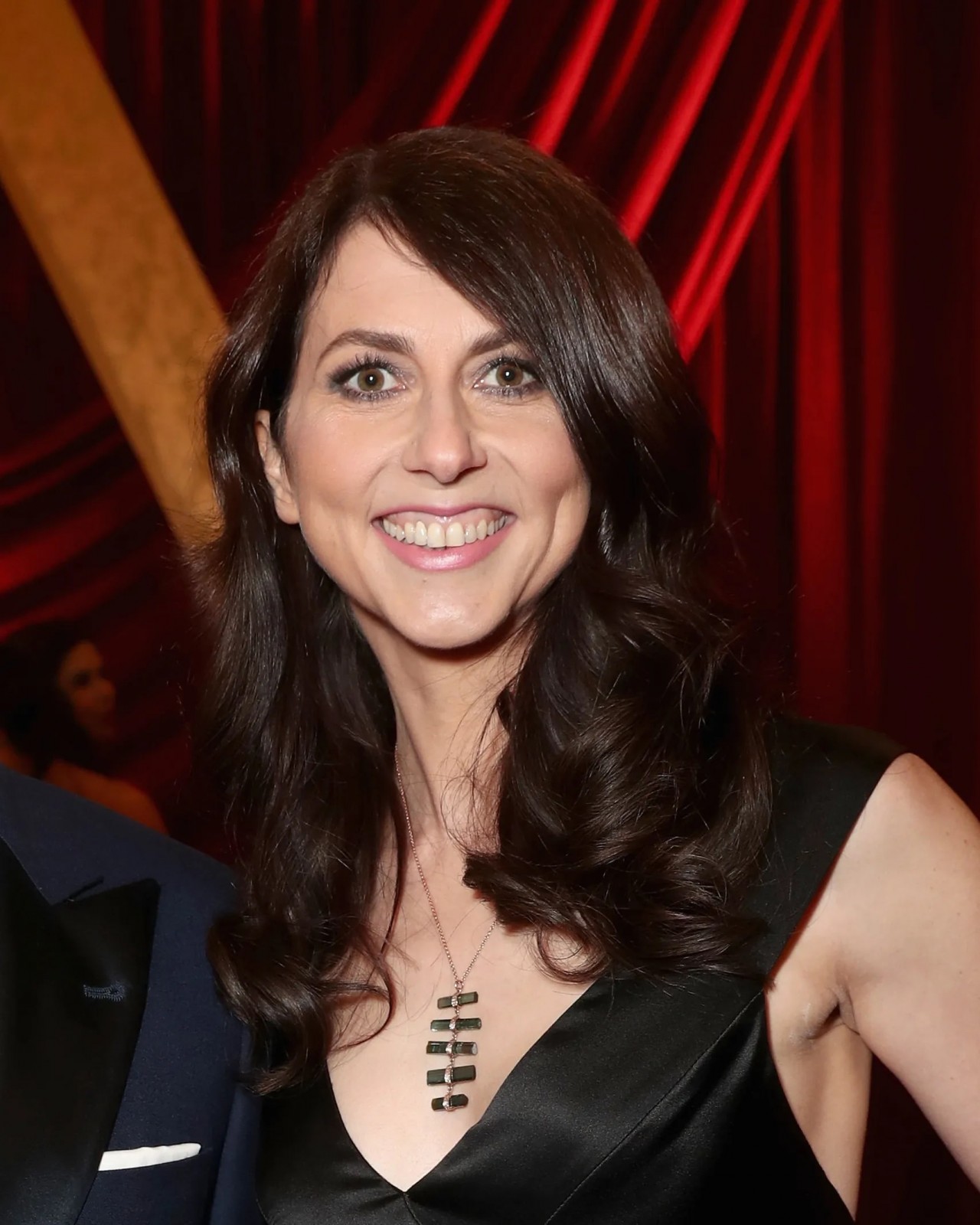 Photo: Getty Images
Her major works as an author include The Testing of Luther Albright (2005) and Traps (2013).
She also published a single-star review of the book 'The Everything Store: Jeff Bezos and the Age of Amazon by Brad Stone.
MacKenzie Scott was awarded the 2006 'American Book Award' for 'Outstanding Literary Achievement' in recognition of her novel The Testing of Luther Albright. The book was also named 'Los Angeles Times' book of the year.
3. Alice Walton – 59.2 billion USD
Alice Louise Walton is the daughter of Walmart founder Samuel Walton. She was ranked the 18th-richest person and the second richest woman in the world as of April 2019. Raised in Bentonville, Arkansas, Alice Louise Walton earned her B.A. degree in economics and finance from Trinity University in San Antonio and then began her career at her father's company. However, she soon gave up her position to take up an array of financial jobs, ultimately opening her own investment bank, Llama Company, which she had to close down after ten years. Concurrently, she started raising cutting horses and undertaking philanthropic work, becoming the driving force behind setting up Northwest Arkansas Regional Airport, helping generously with its funding. Always interested in art, she also became an avid art collector, eventually establishing the Crystal Bridges Museum of American Art in her hometown Bentonville, dedicating it to American art and artists. She currently holds the post of its chairperson.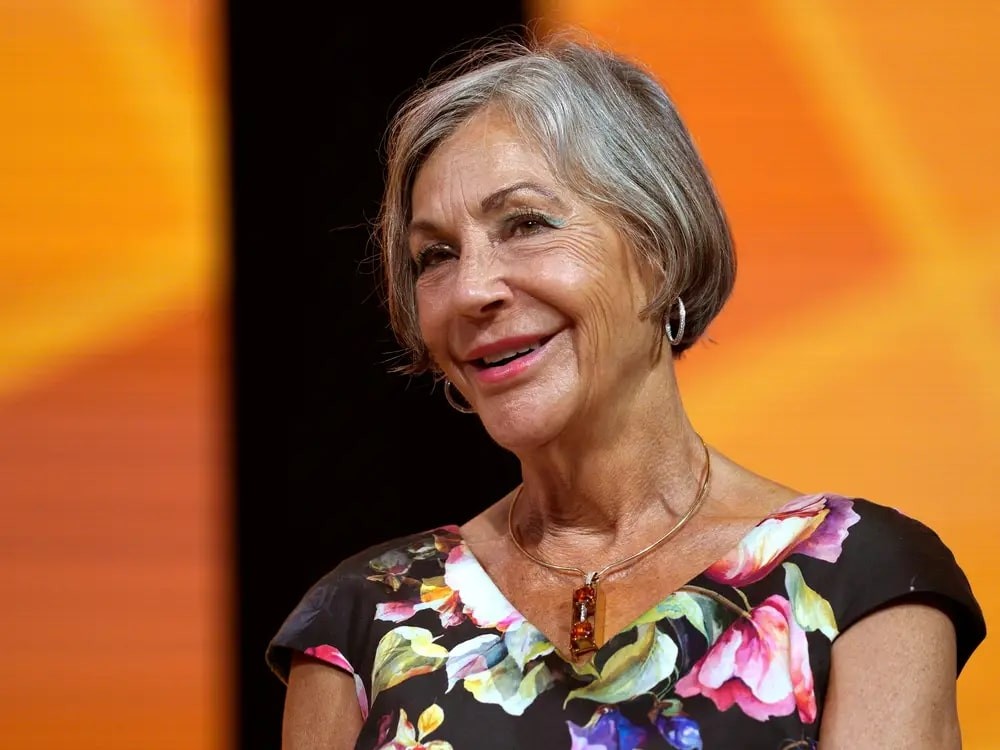 Photo: Getty Images
Alice Walton is best known for her role in the development of the Northwest Arkansas Regional Airport. She not only provided $15 million as initial funding for its construction but as the head of the Llama Company, also helped to complete the project by underwriting $79.5 million in development bonds.
Known as an avid art collector, she built the Crystal Bridges Museum of American Art with the goal of reflecting the national history through art and is currently serving as its chairperson. The museum does not charge an entrance fee.
Alice Walton has received several awards for her philanthropic contributions to society. They include the Smithsonian Institution's Archives of American Art Medal, the John Cotton Dana Medal for Visionary Leadership in Museums, and the Leonore and Walter Annenberg Award for Diplomacy through the Arts.
She was inducted into the Arkansas Aviation Hall of Fame in 2001 and into the International Women's Forum Hall of Fame in 2018.
4. Julia Koch – 63.4 billion USD
Julia Margaret Flesher Koch (born April 12, 1962) is an American socialite, billionaire, philanthropist, and one of the richest women in the world. She inherited her fortune from her husband, David Koch, who died in 2019. As of January 2020, Forbes estimates her and her family's net worth at $43 billion, while Bloomberg estimates it at $61.6 billion.
Julia Margaret Flesher was born on April 12, 1962. Her family came from a farming background, but when she was born her parents, Margaret and Frederic Flesher, owned a furniture store called Fleshers. She spent her early childhood in Indianola, Iowa, then when she was eight years old her family moved to Arkansas, where her parents started a clothing store called Peggy Frederic's, which she considered "a beautiful, beautiful shop". By 1998, her mother still lived in Conway but her father had moved back to Indianola.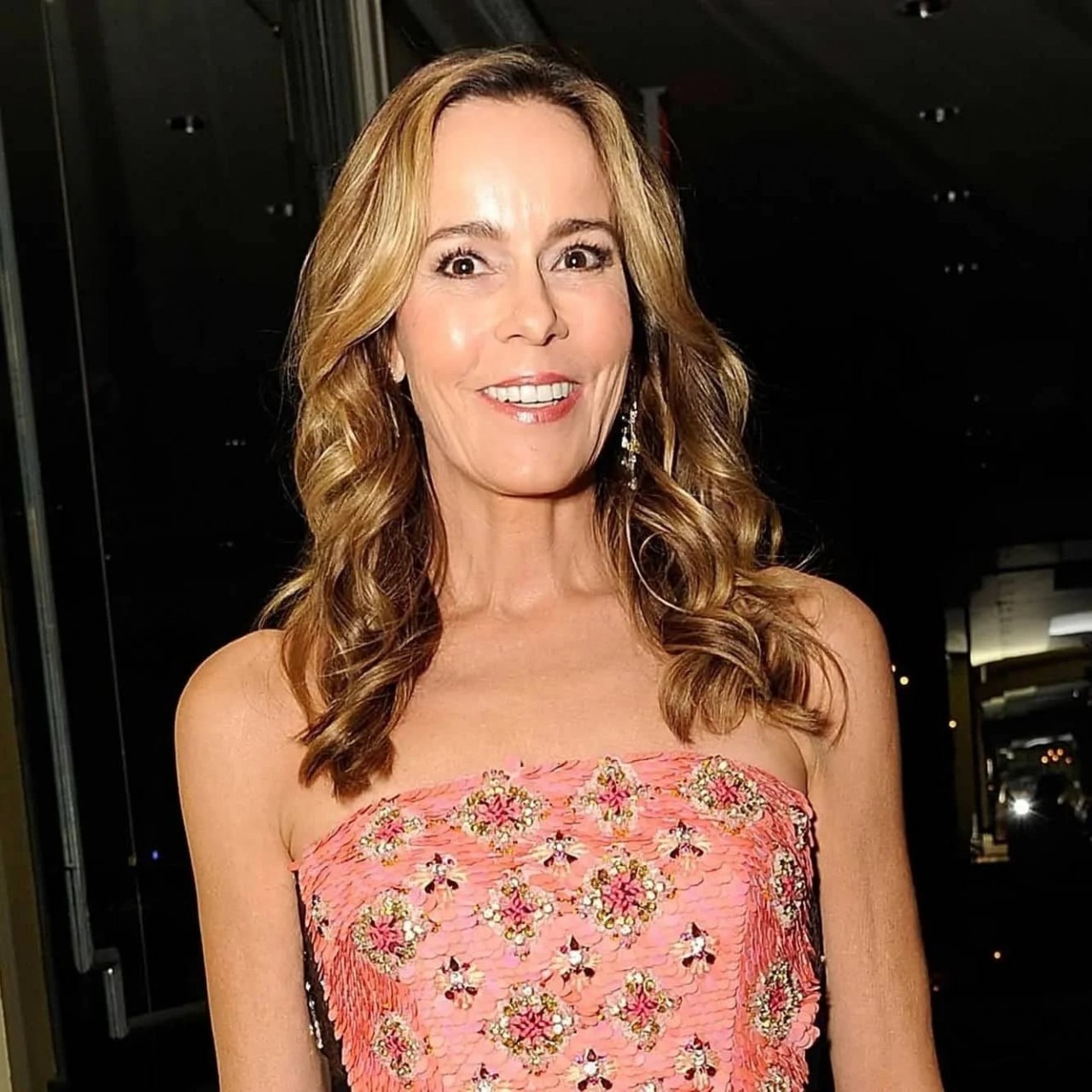 Photo: SCMP
After graduating from the University of Central Arkansas and working as a model, in 1984 Flesher moved to New York City, where she worked as fashion designer Adolfo's assistant and did fittings for Nancy Reagan.
She met David Koch on a blind date in January 1991, but the date did not leave her with a good impression. She later described her reaction: "I'm glad I met that man because now I know I never want to go out with him". However, the two met again at a party later that year and started dating. She stopped working in 1993, and they got married in May 1996 at David Koch's house on Meadow Lane in Southampton.
In December 1997, she made what the New York Times called her "New York society debut" at the Met Gala. She was co-chairwoman of the gala that year, along with Anna Wintour and Patrick McCarthy. McCarthy said she was "one of those people who occur in New York every few years...she's beautiful, she loves fashion, she knows how to entertain, she's married to an extraordinarily rich man."
Julia and David Koch spent years living in an apartment at 1040 Fifth Avenue, but in 2004 they moved to an 18-room duplex at 740 Park Avenue. According to 740 Park: The Story of the World's Richest Apartment Building, David Koch bought the apartment for about $17 million from the Japanese government, which previously used it to house their permanent representative to the United Nations. In 2018, the couple also bought an eight-bedroom townhouse in Manhattan from investor Joseph Chetrit for $40.25 million.
David Koch died in August 2019, and Julia Koch and their three children (David Jr., Mary Julia, and John Mark) inherited 42% of Koch Industries. As a result, she was listed by Bloomberg as the richest woman in the world and was included on Forbes' list of the 10 richest women in the world in 2020.
In 2022, Koch put the apartment at 740 Park Avenue on the market; a spokesperson said that she wanted to sell it because she was spending more time at houses in Southampton and Palm Beach.
Koch is on the board of directors of Koch Industries. She tends not to seek public attention.
5. Françoise Bettencourt Meyers – 74.8 billion USD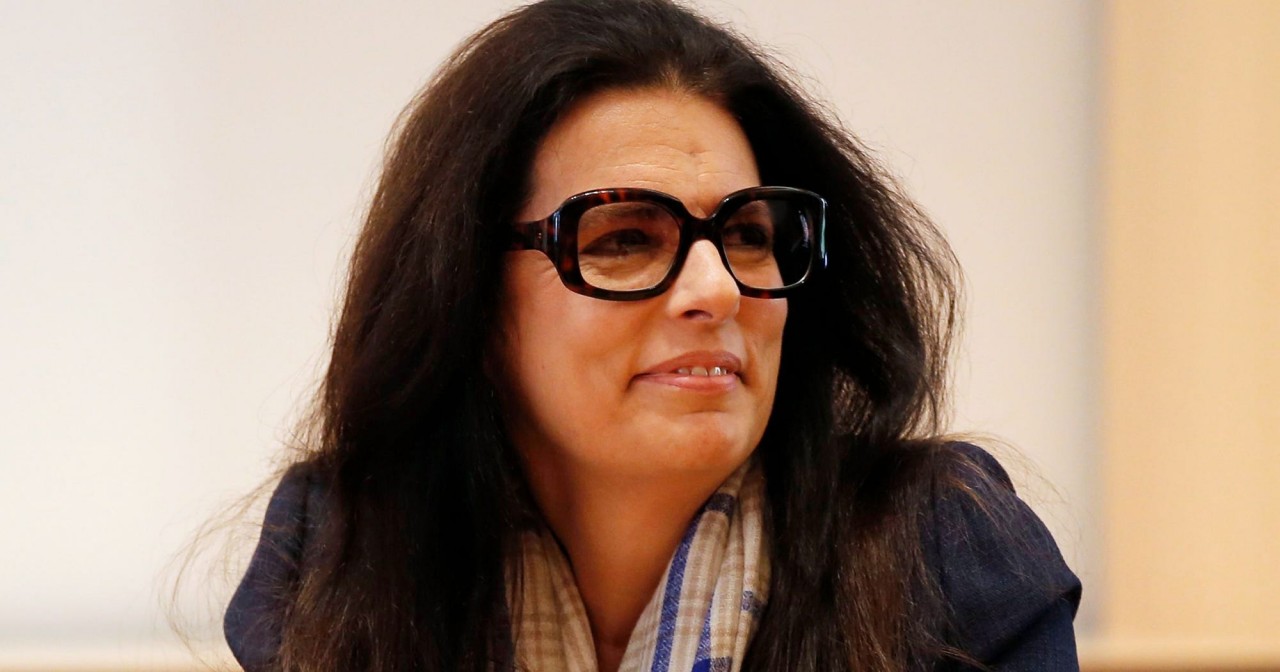 Photo: Refinery29
Françoise Bettencourt Meyers is a French author and a board member of the personal care company L'Oréal S.A. As the only child of the majority shareholder of the company Liliane Bettencourt, Françoise Bettencourt Meyers inherited her mother's fortunes upon her death in 2017. She also serves as the president of her family foundation, Bettencourt Schueller Foundation, which has over $700 million in assets. At present, she is one of the richest people in the world and is ranked at the top of Forbes magazine's list of the world's wealthiest female billionaires. Even though she is better known as the heiress of the world's largest cosmetic company, Bettencourt Meyers also has an active academic career. A prominent author, she has written books on Jewish-Christian relations as well as on Greek mythology.
Bettencourt Meyers is the only daughter of the late Liliane Bettencourt, the multi-billionaire majority shareholder of the world's biggest cosmetic company L'Oréal. After the death of her mother on 21 September 2017, Bettencourt Meyers became the heiress to her mother's estate. At the time of her death, Liliane Bettencourt had a net worth of US$44.3 billion and was the 14th richest person in the world. Upon her inheritance of her mother's fortunes, Bettencourt Meyers became the richest woman alive on earth as well as one of the 20 richest persons in the world.
She is well known for her spiritual side and has published literature on Greek mythology and Jewish-Christian relations. She has written books on Judaism and Catholicism, the Tribes of Israel, and the family tree of Adam and Eve.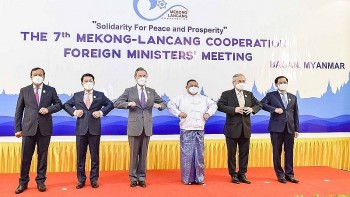 National
Foreign Minister Bui Thanh Son led a Vietnamese delegation to the seventh Mekong-Lancang Cooperation (MLC) Foreign Ministers' Meeting that was held in Bagan, Myanmar on July 4.