What To Expect During The 2022 Lunar New Year Festival At Disney California Adventure
Despite the Covid-19 pandemic, the annual Lunar New Year event at Disney California Adventure will return with many exciting activities, festivals, and delicious food that will bring you the best experiences in this new year's time.
The Lunar New Year event will return to Disney California Adventure in 2022 after a pandemic pause with a festival lineup that includes multicultural foods, live entertainment and Disney characters dressed in festive attire.
Disney California Adventure will host the Lunar New Year event on Jan. 21 through Feb. 13 in celebration of Chinese, Korean and Vietnamese cultures and traditions.
What is Disney California Adventure?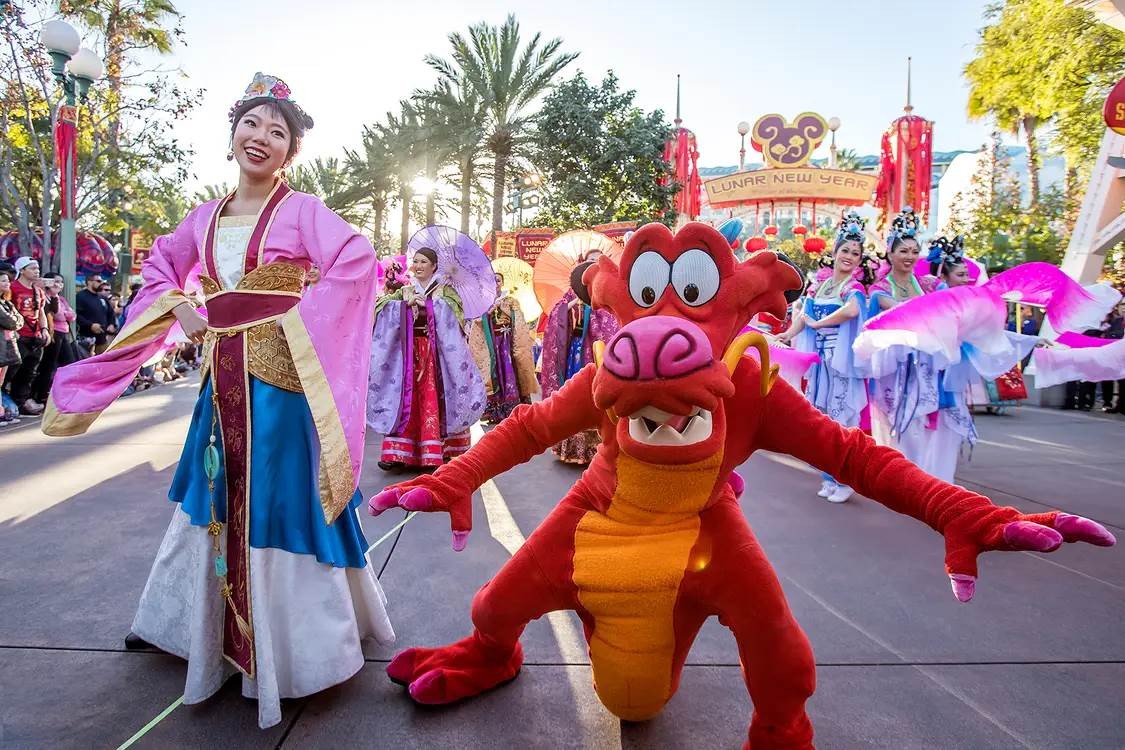 Photo: Laughing Place
Disney California Adventure Park, commonly referred to as California Adventure or by its acronym DCA, is a theme park located at the Disneyland Resort in Anaheim, California. It is owned and operated by The Walt Disney Company through its Parks, Experiences and Products division. The 72-acre (29 ha) park is themed after the history and culture of California, which celebrates the adventure of the state through the use of various Disney, Pixar and Marvel Studios properties. The park opened on February 8, 2001 as Disney's California Adventure Park and is the second of two theme parks built at the Disneyland Resort complex, after Disneyland Park.
The concept of a theme park dedicated to California arose from a meeting of Disney executives in 1995, following the cancellation of WestCOT, a planned West Coast version of Walt Disney World's utopian EPCOT Center. Construction of the park began in June 1998 and was completed by early 2001. Disney initially projected high attendance rates at the new park; however, a series of preview openings held in January 2001 led to negative reviews, and after the park officially opened to the public on February 8, 2001, the company's attendance projections were never met. Disney spent the next several years incrementally adding new rides, shows, and attractions, and implementing other promotions aimed at boosting attendance. In 2007, Disney announced a major overhaul of the park consisting of new expansion as well as re-construction of existing areas of the park. Construction lasted for five years and was completed in stages, culminating with the opening of Buena Vista Street and Cars Land along with the re-dedication of the park in June 2012. The most recent addition to the park was the completion of Avengers Campus when the Disneyland Resort reopened in mid-2021, after being closed for over a year due to the COVID-19 pandemic.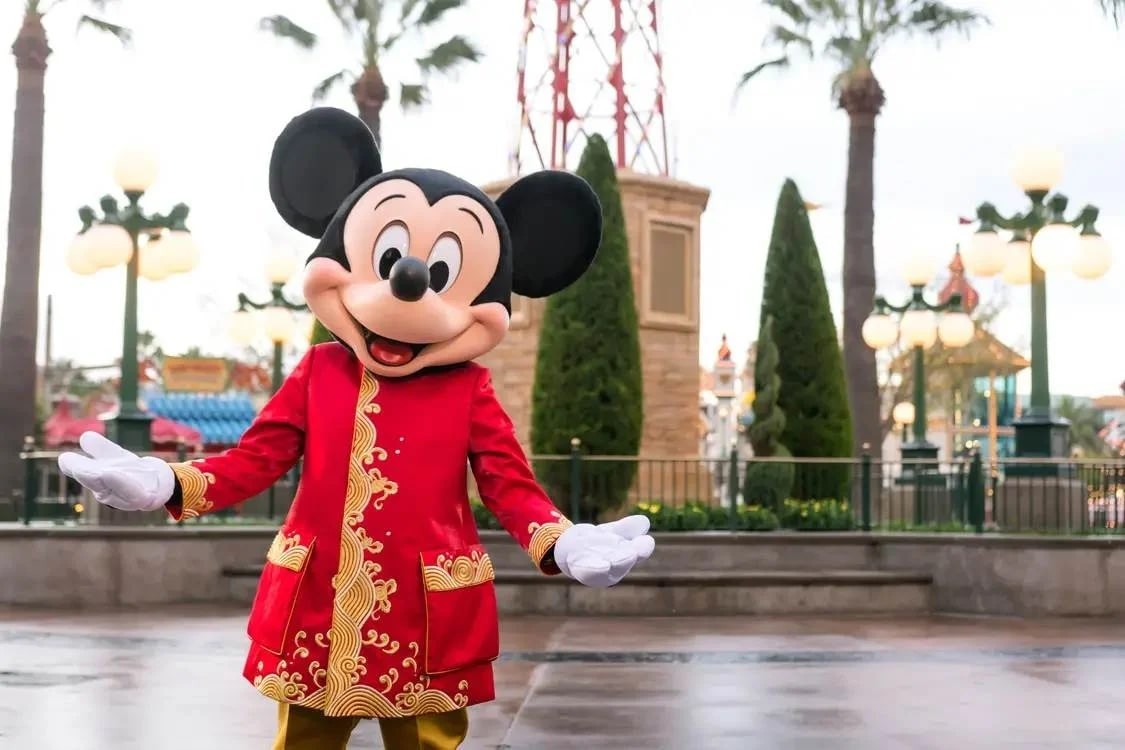 Photo: Laughing Place
According to the Themed Entertainment Association, the park hosted approximately 9.9 million guests in 2018, making it the 12th-most visited theme park in the world that year.
Disney California Adventure, along with Disneyland, was closed indefinitely starting on March 14, 2020 in response to the COVID-19 pandemic. The park was scheduled to reopen alongside Disneyland on July 17, but due to rising cases in California, both parks remained closed. In October 2020, it was announced that Buena Vista Street would open as an expansion of the Downtown Disney District. This expansion would allow for additional shops and dining options for visitors to the Disneyland Resort, while the parks remained closed under State guidelines. In February 2021, Disney California Adventure announced there would be a limited-capacity ticketed event called "A Touch of Disney", which would allow Disney fans to shop at stores and enjoy eateries around the park from March 18 through April 19, 2021. On March 5, 2021, it was announced by the California Department of Public Health that Disney California Adventure was allowed to reopen with capacity restrictions beginning April 1, 2021. Disney CEO Bob Chapek then announced the following week that the company planned on officially reopening the park in late April 2021. On March 17, 2021, Disney Parks, Experiences and Products announced that both Disney California Adventure and Disneyland would officially reopen on April 30, 2021 with limited capacity and social distancing/mask guidelines in effect. Mask policies were relaxed at the Disneyland Resort in the summer of 2021, but ultimately were reinstated for indoor shops and attractions in July in response to the Delta strain.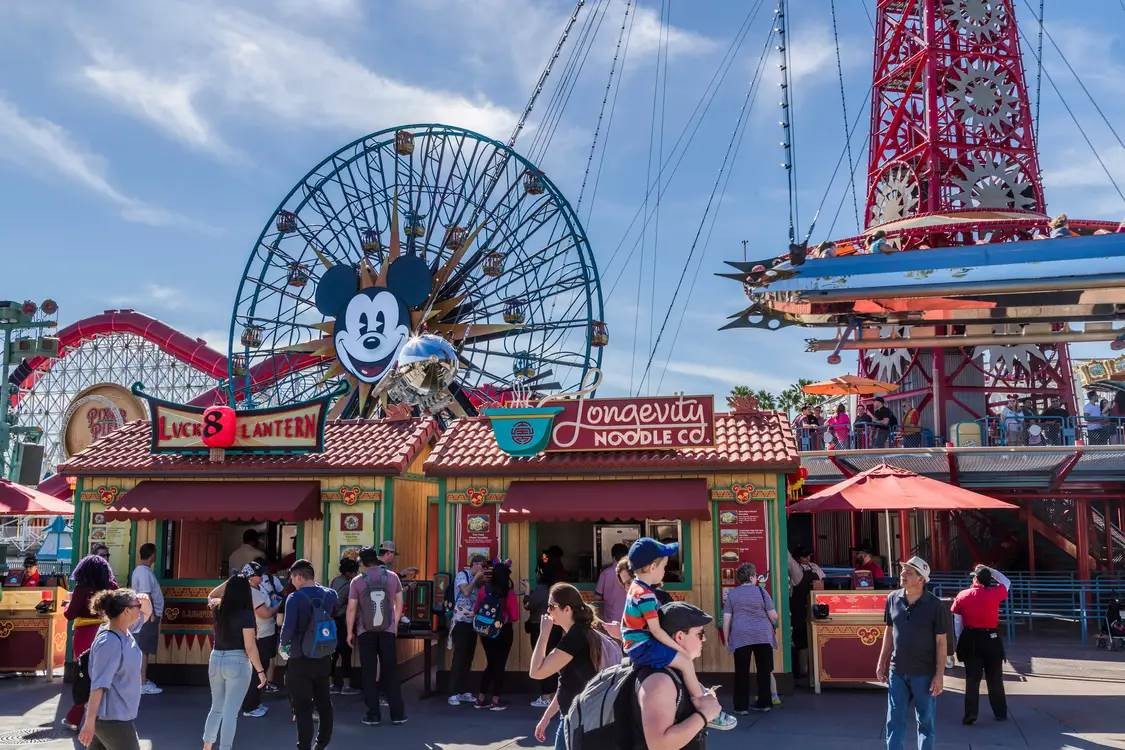 Photo: Laughing Place
Upcoming events that will happen
To ring in the Year of the Tiger, the Disneyland Resort will be celebrating the Lunar New Year at Disney California Adventure Park, from January 21st to February 13th, 2022.
The limited-time Lunar New Year celebration is a joyous tribute to Chinese, Vietnamese and Korean cultures with a touch of Disney magic, featuring Asian-inspired food and drinks, beautiful décor, celebratory merchandise and exciting entertainment.
Mulan's Lunar New Year Procession is returning this year, with a gorgeous new float for Mulan and Mushu to arrive upon, accompanied by traditional Chinese drummers performing powerful rhythms. Decorated in red and gold to symbolize good fortune and happiness, the float features bright bunches of red firecrackers that hang together with golden tassels, and delicate red and gold lanterns come aglow for after-sunset performances. During the procession, Mulan and Mushu are surrounded by performers bringing cultural artistry and dance to life.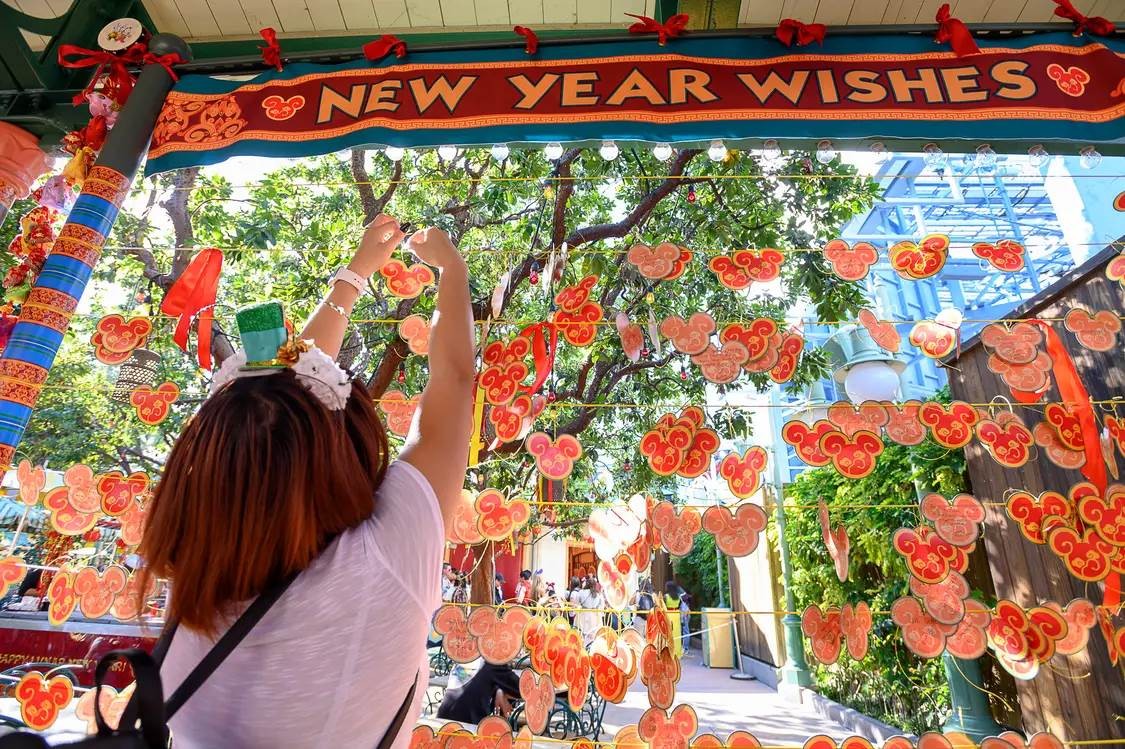 Photo: Laughing Place
For the Year of the Tiger, Tigger joins this dynamic, festive parade honoring family and the beautiful traditions of Chinese heritage.
At the Paradise Gardens Gazebo, guests may spot Tigger, Mulan and Mushu, Mickey and Minnie, and the Three Little Pigs – all dressed in festive attire.
Under the forest canopy in Redwood Creek Challenge Trail, guests can encounter the heroic Raya, from Walt Disney Animation Studios' film Raya and the Last Dragon, as she makes her debut at the Disneyland Resort.
Four festive Lunar New Year Marketplaces will offer a tantalizing array of Asian-inspired dishes, prepared with a Disney twist. Three will be both new and returning favorites, such as the char-siu BBQ pork bao, spicy pork Dandan noodles, Impossible Lion's Head meatballs and many others.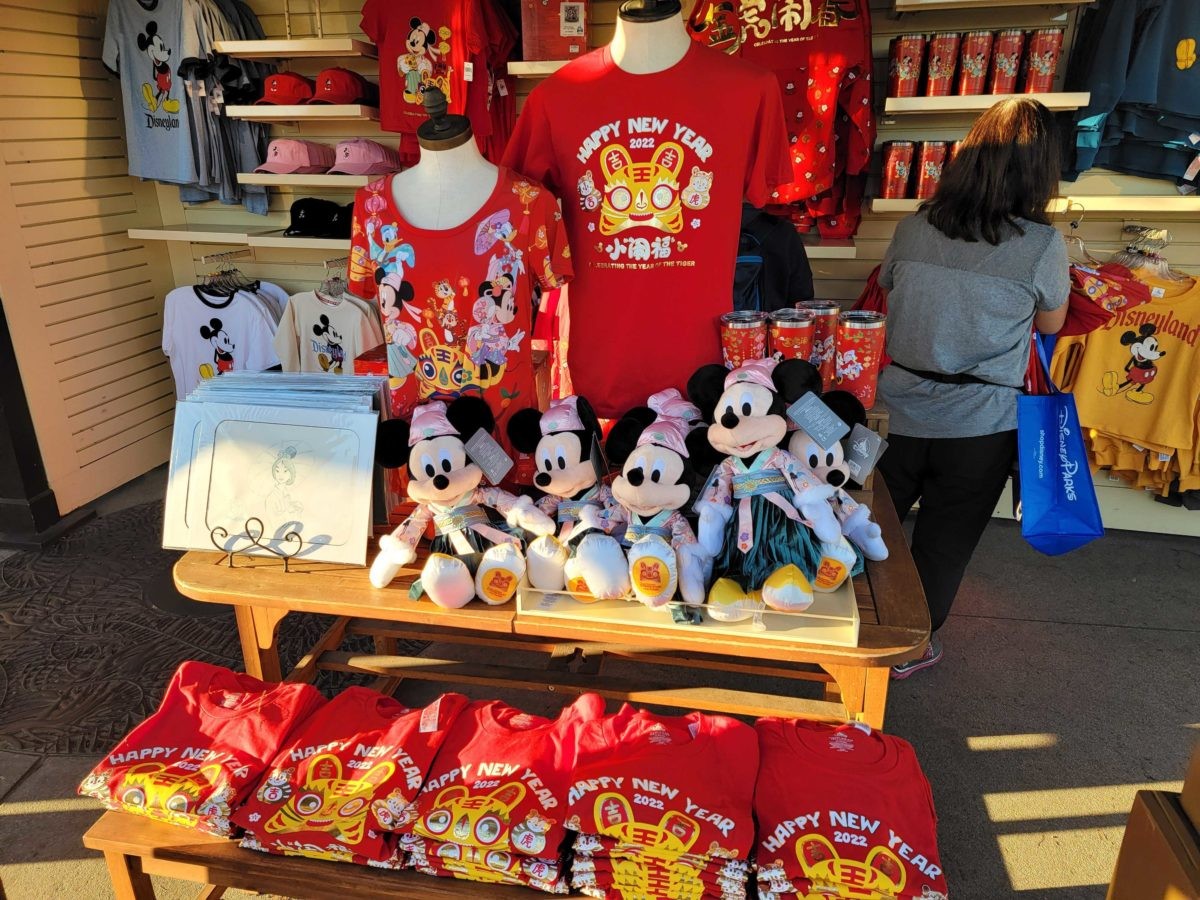 Photo: World News Today
For the best value on their epicurean adventure, guests may purchase the popular Sip and Savor pass, which provides six coupons, redeemable for select food and nonalcoholic beverages at participating Lunar New Year Marketplace kiosks and dining locations:
Longevity Noodle Co.
Lucky 8 Lantern
Prosperity Bao & Buns
Red Dragon Spice Traders
Festival Food and Beverage Cart
Paradise Garden Grill
Lucky Fortune Cookery
Cappuccino Cart
Paradise Garden Grill will switch out its usual Mediterranean fare for a multicultural menu inspired by traditional Asian fare, including: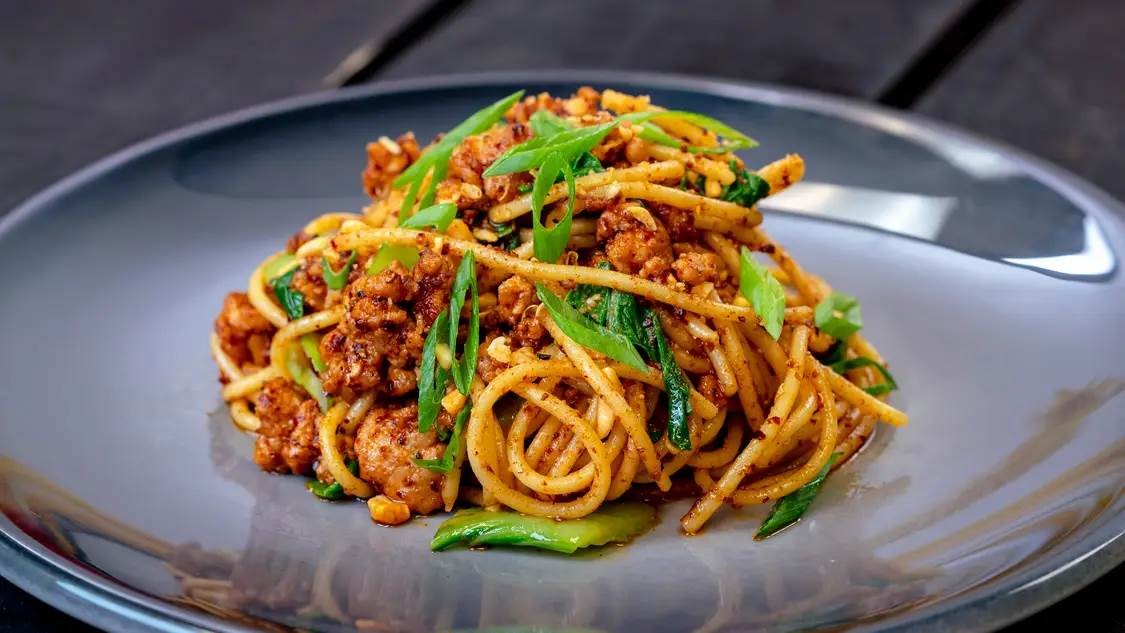 Photo: Laughing Place
Pork Banh Mi – grilled pork belly with pickled daikon, carrots, cucumber, jalapeno, cilantro and seasoned mayonnaise on a crispy baguette
Plant-based spicy Kung Pao tofu with zucchini, yellow squash, broccoli, red peppers, peanuts and fried rice, garnished with garlic chips
Tiger milk tea (nonalcoholic) with brown sugar boba
Special Lunar New Year merchandise will be available for purchase while supplies last, including a commemorative Spirit Jersey and tumbler.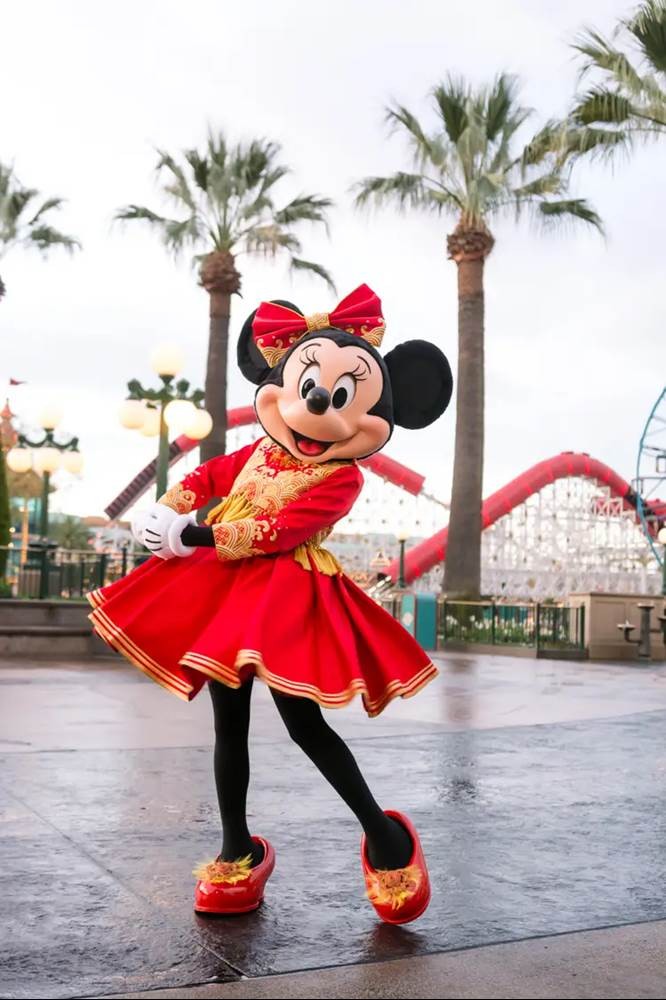 Photo: Laughing Place
The Paradise Garden Bandstand will present daily live performances that feature enchanting traditional musical instruments, along with Chinese, Korean and Vietnamese folk dancers. Returning this year, San Francisco-based musical group Melody of China will perform a fusion of Chinese folk, classical and contemporary instrumentals.
Check out the daily Entertainment Schedule on Disneyland.com for exact details on upcoming performances and showtimes.
Over at Downtown Disney, guests will discover a new Lunar New Year mural created by Disney Live Entertainment Art Director Elizabeth Lisa Kang. To capture the energy of this holiday, Kang was inspired by scenes from traditional "minwha," or "painting of the people," which portray the customs and spirit of everyday life in Korea.
Lunar New Year at Disney California Adventure begins Friday, January 21st, and runs daily through Sunday, February 13th.
9 Must-see Stargazing Events of 2022

Here are some of the more noteworthy sky events that will take place this upcoming year. Vietnam Times will provide more extensive coverage of most ...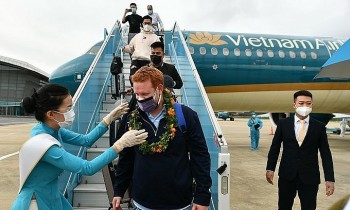 National
Vietnam News Today (Jan. 29): Vietnam records 14,892 new local Covid-19 cases; PM orders prioritizing pandemic control for safe and warm Tet; Vietnam scraps rapid Covid test requirements for int'l passengers; Vietnam-Australia trade hits all time high in 2021.