What You Should Keep in Medicine Cabinet During Covid
Zing News reached out to local doctors to find out what they recommend keeping at home amid the Covid-19 pandemic.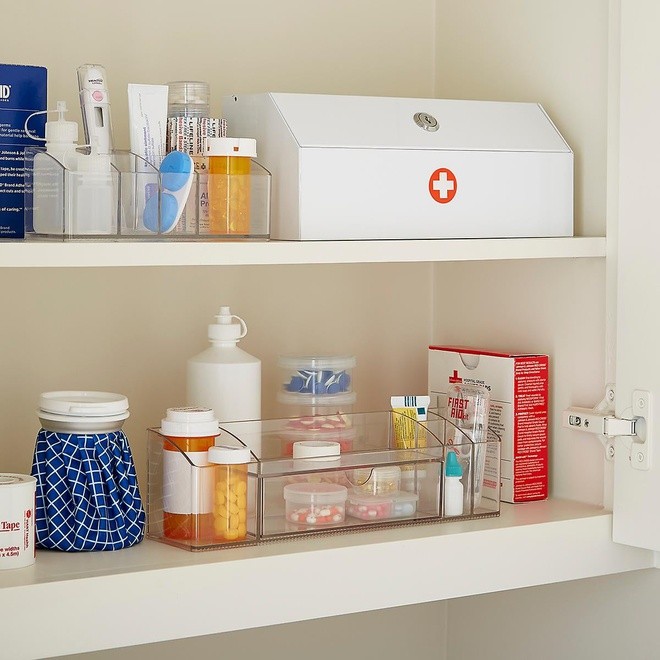 Photo: Popsugar.
Dr. Pham Diep Thuy Duong, lecturer in Pediatrics at University of Medicine and Pharmacy in Ho Chi Minh City recommend some medications and devices that can be used at home that can be used at home to address some of the symptoms associated with the virus.
In the context of the distance in big cities and difficult medical examination and treatment, stocking up on some medicines in the family is essential. Every family should have ready-made over-the-counter medicines to manage common illnesses such as cough, fever, diarrhea, allergies, or self-treat mild symptoms of Covid-19.
The ones that should be available are those that are frequently used by family members, especially those with underlying medical conditions. Duong suggests making sure you have a minimum of two weeks' worth of these medications at home.
In addition, people should stock up on some common medicines for unexpected problems, including:
- Painkillers and fever reducers: Paracetamol for adults and children.
- Acetaminophen reduces fever and can help treat some of the symptoms that come along with it, including headaches, aching muscles and chills.
Duong also points out that children and adults require different doses of the same medication, so it is important to read the label beforehand. Parents should use it according to weight, the dose is 10-15 mg/kg/time, every 4-6 hours. You can buy drugs with Acetaminophen ingredients such as Hapacol, Efferalgan, Tylenol, Paracetamol. If your child is 10 kg, using 100-150 mg for each fever is safe.
- Antiallergic drugs: You choose to buy the type with the basic active ingredients are desloratadine, chlorpheniramine.
- Herbal cough medicine: This medicine is used for cough, itchy throat, buy types that are not contraindicated by the doctor.
- Stomach medicines: The type contains the active ingredient aluminum phosphate
- Vitamins: Supplements help strengthen the resistance, especially vitamin C and vitamin D.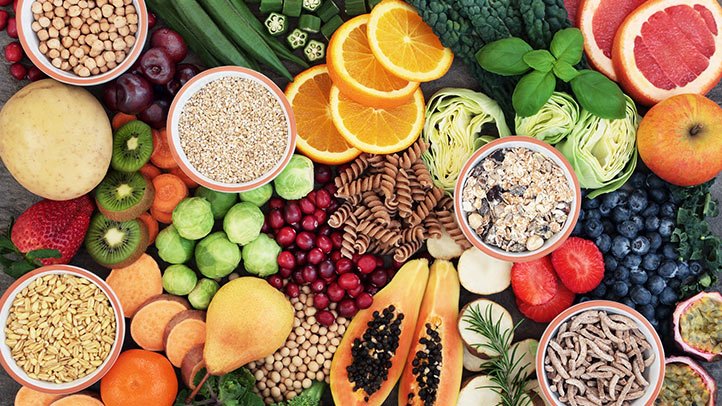 Getting enough food, rest and exercise for those suffering from Covid-19.
- Oral Rehydration Salts available in a packet: A sodium and glucose solution used to treat children with acute diarrhoea. Usually, one sachet or tablet is mixed with 200 ml water.
- Cotton bandages, gauze, personal tape, physiological saline, throat rinse and antiseptic solution.
- Hand sanitizer solution, disinfectant solutions for house cleaning and medical masks.
In case the family has member with mild Covid symptoms at home, the medical staff will distribute a security medicine bag (including pain relievers, fever reducers, vitamins, throat rinses, physiological saline, masks and specific instructions) and special medicines.
The efficacy of a drug is very much impacted by where it is stored. First and foremost, she recommends reading and following instructions on the label – certain medications must be kept away from sunlight while others must be refrigerated, for example.
For most oral solids or tablets, storing them in something like a cupboard, where they can be kept dry and at room temperature. The goal is to keep them in a place where the temperature is constant and controlled, and where there is no moisture.
Being exposed to changing temperatures, humidity and moisture…causes the drugs to actually break down and changes their potency.
As a result, avoiding rooms like the kitchen or bathroom. Do not store medication in a spot that is difficult for children and pets to reach.
Note when self-monitors health at home:
- Create a comfortable mentality when living at home
- Take measures to avoid infecting people around: a private, closed, ventilated room and absolutely no close contact with family members.
- Self-monitor and detect factors that can assess vital signs, severe progression including pulse, temperature, blood pressure, breathing rate and blood oxygen level.
- The severity of the disease is proportional to age and underlying disease (diabetes, kidney disease, lung disease, cancer.)
- Speak to a doctor or pharmacist if you have any questions or concerns.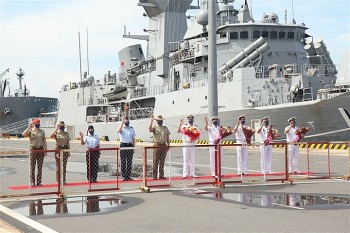 Friendship
Australian warships, amphibious assault ship HMAS Canberra, missile frigate HMAS Anzac and tanker HMAS Sirius, arrived in Vietnam as part of the Indo-Pacific Endeavour 2021.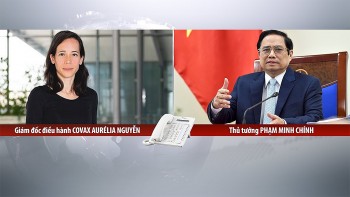 Focus
Prime Minister Pham Minh Chinh on September 20 asked the COVAX Facility to quickly allocate Covid-19 vaccines to Vietnam.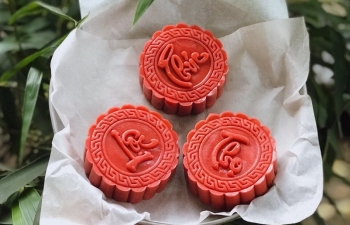 Viet's Home
As the Mid-Autumn festival is approaching, many Vietnamese youngsters choose to bake mooncakes on their own instead of buying them, making for a memorable holiday moment.