Where to Go & What to Eat in Hanoi During SEA Games 31
SEA Games 31 is taking place with the excitement of the people across the country. If you come to Hanoi, don't forget to experience these special places in Vietnam's capital city.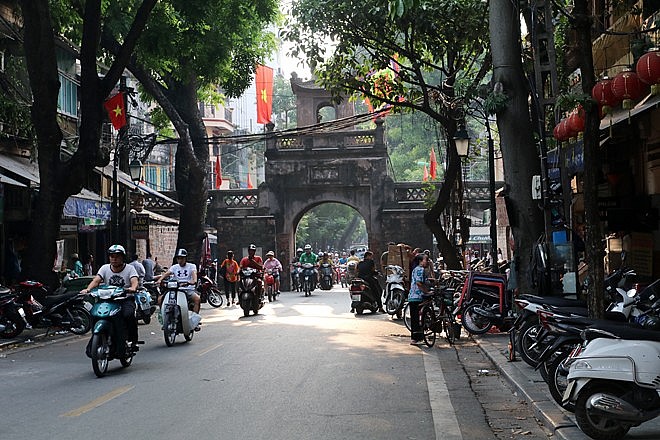 Hanoi's Old Quarter. Photo: baotintuc.vn
Where to go?
1. Old Quarter
The Old Quarter is located on the north side of Hoan Kiem Lake, with 36 streets named after what they may trade. Nowadays, many streets no longer sell items as the name suggests, but this place is still extremely busy.
Coming to Hanoi, visitors certainly cannot ignore this old town with the image of the chessboard. They can both visit interesting destinations and have the opportunity to enjoy attractive dishes.
2. Hoan Kiem Lake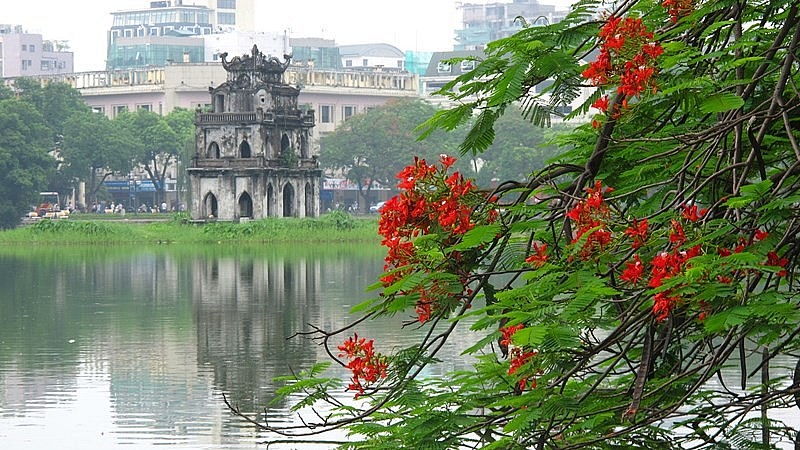 Hoan Kiem Lake. Photo: tapchitaichinh.vn
One of the most peaceful spots in the capital Hanoi, attracting both locals and tourists, is walking around Hoan Kiem Lake in the early morning. There are many activities there such as exercise, jogging.
On weekends, this place becomes a pedestrian street with many interesting activities.
After a walk, visitors can visit the Water Puppet Theater, home to many highly skilled dancers that help preserve this 1,000-year-old art form.
3. Ho Chi Minh Mausoleum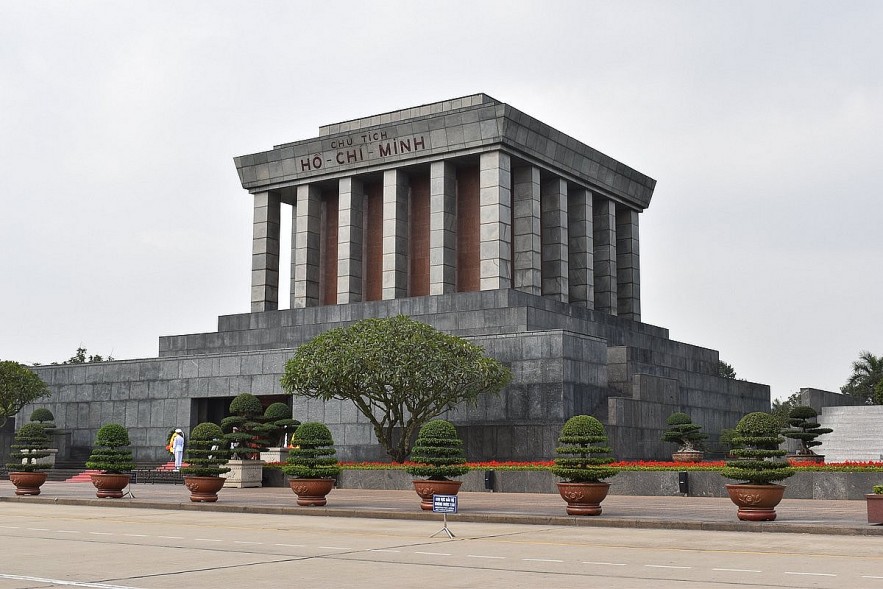 Photo: tripadvisor
Ho Chi Minh Mausoleum is the place to keep the remains of President Ho Chi Minh.
Ho Chi Minh Mausoleum is open 5 days a week, on Tuesday, Wednesday, Thursday, Saturday and Sunday mornings. Hot season (from April 1 to October 31): From 7:30 to 10:30; Cold season (from November 1 to March 31 of the following year): From 8 a.m. to 11 a.m.; On public holidays, Saturday, Sunday, the mausoleum is open for an additional 30 minutes.
Every year, the mausoleum is closed for periodic renovation in 2 months: October and November.
4. Imperial Citadel of Thang Long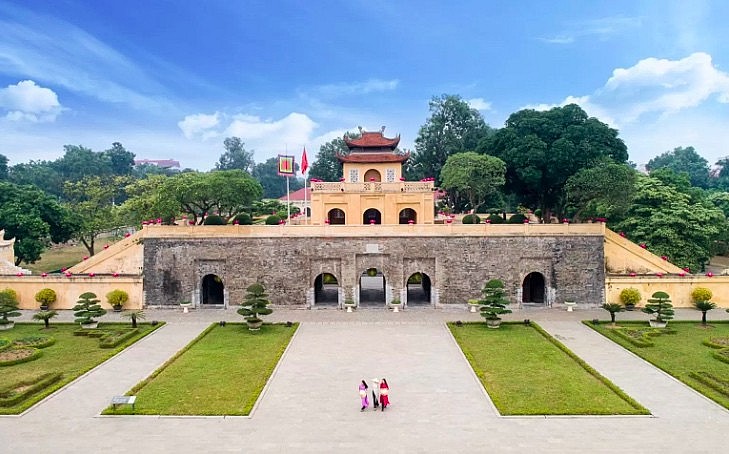 Imperial Citadel of Thang Long. Photo: vietnamtravel
Imperial Citadel of Thang Long is a complex of relics associated with the history of Thang Long Citadel, Hanoi. This massive architectural work was built by the kings in many historical periods, and has become the most important relic among the relics of Vietnam.
The unique architectural traces and millions of precious artifacts in the Imperial Citadel of Thang Long partly recreate the history of Vietnam.
5. Temple of Literature - Quoc Tu Giam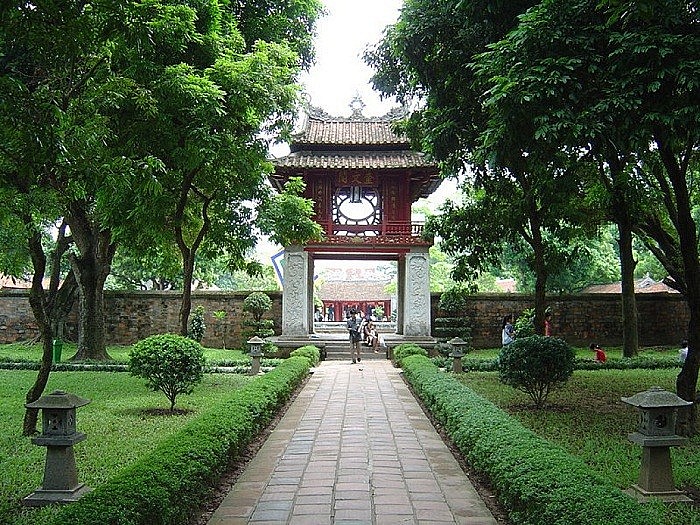 Photo: dulichvietnam
This is considered the first university of Vietnam, which contains the long-standing cultural and historical features, the architecture imbued with the national identity.
The Temple of Literature is surrounded by the main streets of Dong Da district: Nguyen Thai Hoc street, Ton Duc Thang street, Van Mieu street and Quoc Tu Giam street.
What to eat?
1. Pho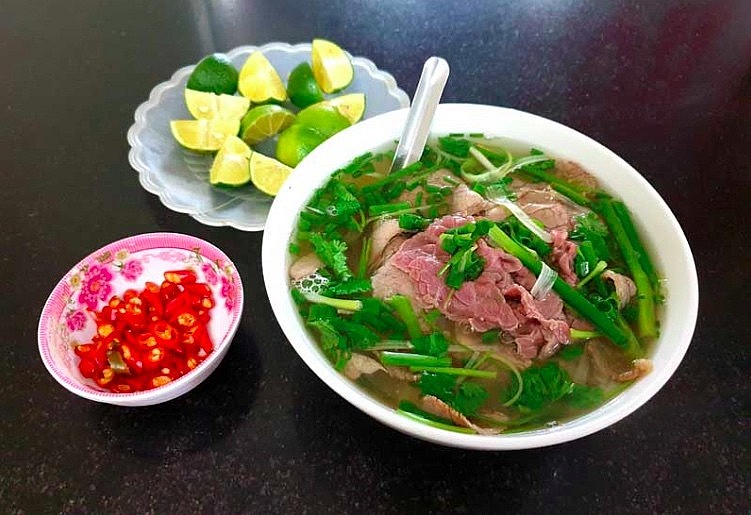 Vietnamese pho.
Pho is the name associated with Hanoi. It is not only a simple dish, but also the beauty and sophistication of culinary culture to friends around the world. The brands that make a name for Hanoi pho are Pho Bat Dan, Pho Thin, and Pho Co.
2. Bun cha (Vietnamese grilled pork with rice vermicelli noodles)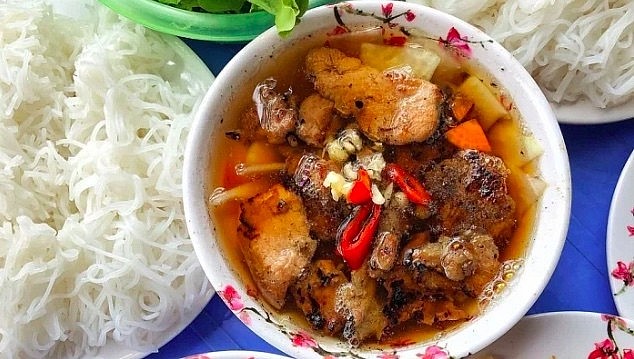 Bun cha. Photo: 2dep
In the past, with Hanoi's bun cha, the meat was grilled with bamboo sticks. Nowadays, charcoal-grilled meat is the most popular.
Bun cha dipping sauce in Hanoi is considered the soul of the dish, and is usually served in a large, hot bowl with attractive aroma.
3. Vietnamese spring rolls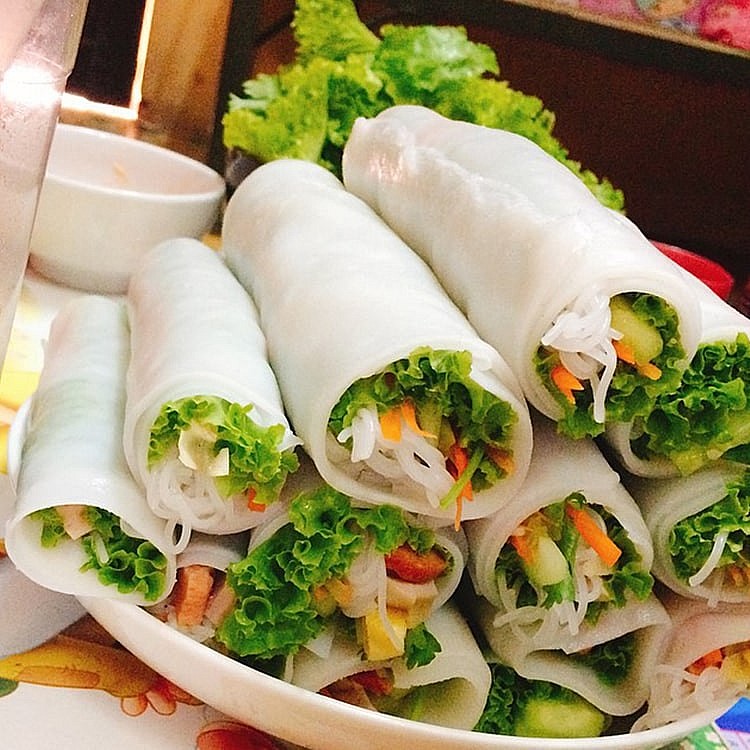 Photo: thesuggestr
Vietnamese spring rolls attracts diners by its soft rice noodle, beef and fresh vegetables, with delicious dipping sauce to create a very Vietnamese dish, satisfying even the most fastidious diners.
4. West Lake shrimp cakes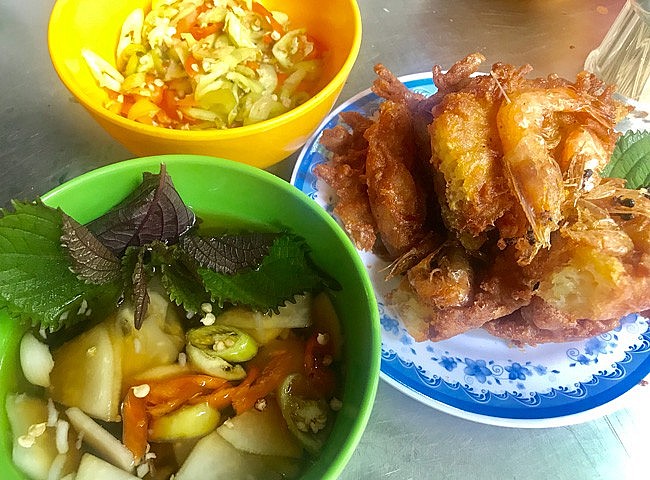 Photo: flavorsofhanoi
If you have come to Hanoi, visit Tran Quoc Pagoda, walk around West Lake, definitely do not forget to enjoy West Lake shrimp cakes. The cake is made from rice flour and West Lake shrimp. The cake is fragrant, slightly fatty, very attractive.
Hot shrimp cakes are served with spicy, salty and sour dipping sauces and raw vegetables.
5. Ice cream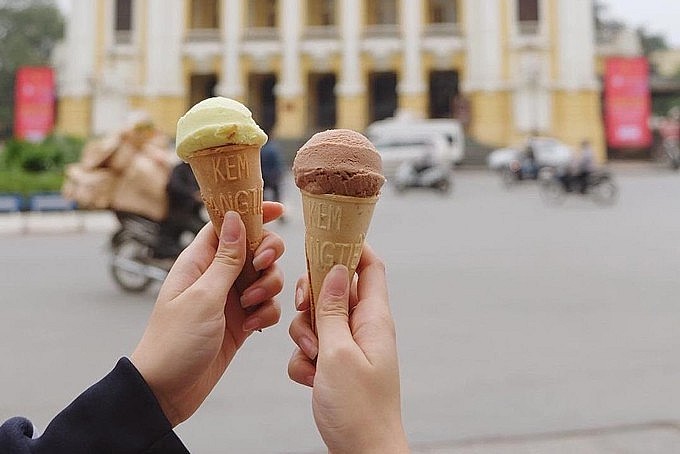 Trang Tien Ice cream. Photo: vietnambiz
Trang Tien, Thuy Ta, West Lake are familiar places for Hanoi people to enjoy ice cream.
People enjoy many flavors of ice cream with prices from only VND6,000 (US$0.26). They stand to eat Trang Tien ice cream, walk and eat ice cream next to Hoan Kiem Lake, or in a corner of West Lake. It is an interesting thing for many people when coming to Hanoi.
Friendship
To mark the 50th anniversary of the establishment of diplomatic relations between India and Vietnam and on the eve of the 132nd birth anniversary of President Họ Chị Minh, Indo- Vietnam Solidarity Committee organized a national seminar on "Ho Chi Minh and India" on 14th May 2022 at National Library, India.