While the world is batting COVID-19, North Korea fires more missiles than ever
North Korea launched two suspected short-range ballistic missiles, Sunday, the fourth in a series of tests of major weapons this month, the Korea Times reported.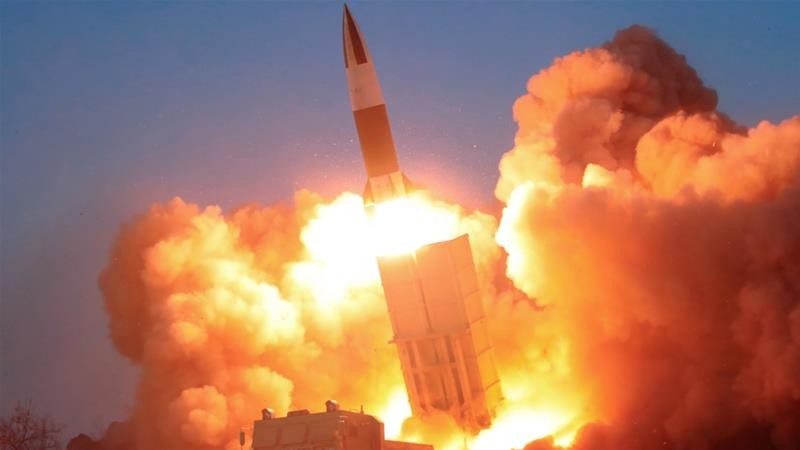 A suspected missile is fired in this image released by North Korea's Korean Central News Agency on March 22, 2020 [KCNA/via Reuters]
Two "short-range projectiles" were launched from the coastal Wonsan area on Sunday, and flew 230 kilometres (143 miles) at a maximum altitude of 30 kilometres (19 miles), South Korea's Joint Chiefs of Staff reported.
"In a situation where the entire world is experiencing difficulties due to COVID-19, this kind of military act by North Korea is very inappropriate and we call for an immediate halt," the JCS said in a statement, according to Yonhap news agency.
Japan's Ministry of Defense said the projectiles appeared to be ballistic missiles, and they did not land in Japanese territory or its exclusive economic zone.
"Recent repeated firings of ballistic missiles by North Korea is a serious problem to the entire international community including Japan," a ministry statement said.
Pyongyang is yet to issue a statement on Sunday's weapons launches.
The North has carried out a series of weapons tests and artillery exercises this month.
Except for small artillery drills, Sunday's launch is the North's fourth major weapons test this month.
The last test was March 21, when it launched two short-range ballistic missiles ― believed to be its version of the U.S. Army Tactical Missile System (ATACMS) ― from the western county of Sonchon in North Pyongan Province.
The provocations are seen as efforts to upgrade its military capability amid deadlocked nuclear talks with the U.S.
The weapons launched recently, however, were all short range and didn't pose a direct threat to the U.S. homeland.
Some military sources say a resumption of a major weapons test by North Korea could completely disrupt negotiations.
The North has also been engaged in an intense campaign to prevent the spread of the coronavirus that has infected more than 660,000 people worldwide.
The reclusive state, despite its chronic lack of medical supplies and poor health care infrastructure, has claimed that no single virus infection has occurred on its soil.
The North's state-controlled Korean Central News Agency (KCNA) recently said U.S. President Donald Trump sent a personal letter to leader Kim Jong-un, seeking to maintain good relations and offering cooperation in fighting COVID-19.
The KCNA did not say whether Trump mentioned any of the recent weapons tests.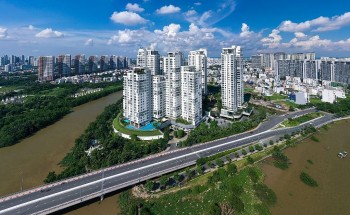 Economy
Vietnam Business & Weather Briefing (Sep 29): Vietnam among world's best performers in digital banking, Vietnam's new overseas investments surge 2.31-fold in nine months.