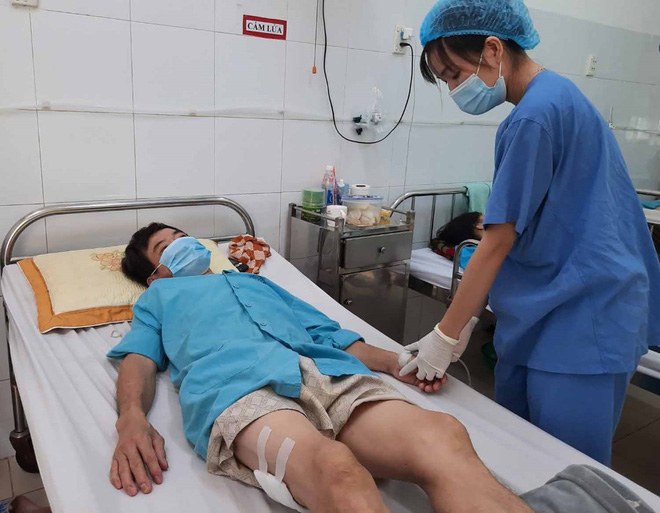 Over the past two months, the number of patients infected with Melioidosis also called Whitmore's disease has increased sharply Photo: Toquoc
According to Da Nang Hospital, from January 1 to the end of September, it only reported 4 cases infectious with Whitmore's disease. However, from October 1 to November 25, it received 29 more, most of them come from Quang Nam, Nghe An, Quang Ngai, and Da Nang, Toquoc reported.
Among 29 patients, three critical ones were transferred from the Tropical Medicine Department to the Intensive Care Department. However, two of them died.
D.V.T., 46, from Dai Loc, Quang Nam said that after a period of immersing in floodwaters, he had a high fever. He was then diagnosed with Whitmore's disease.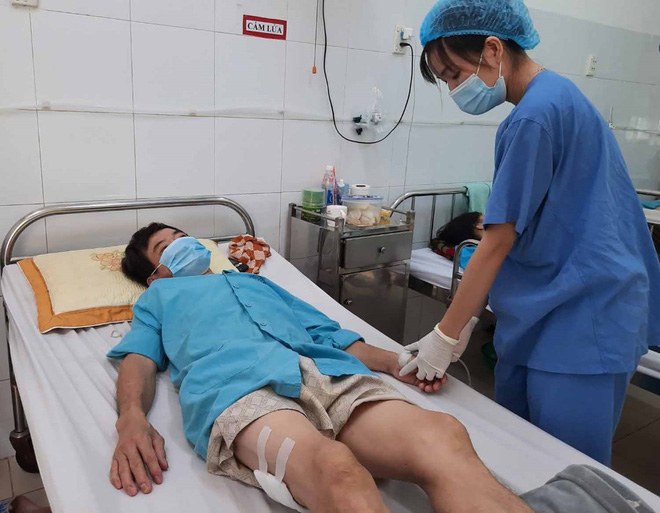 Photo: Toquoc
According to Pham Ngoc Ham, Head of the Tropical Medicine Department (Da Nang Hospital), Whitmore's disease often breakouts in the rainy season. The incubation period is usually 1-21 days. People with diabetes, chronic lung disease, chronic kidney disease, and cancer have a higher risk of dying when infected with Melioidosis.
What is melioidosis?
Melioidosis is also called Whitmore's disease. It's a deadly condition that can affect both humans and animals. The cause of this infection is the bacterium Burkholderia pseudomallei, which can be spread through contact with contaminated water and soil, Healthline reported.
Symptoms of melioidosis
The symptoms of melioidosis vary depending on the type of infection. Types of melioidosis include pulmonary (lung), bloodstream, local, and disseminated infections.
In general, it takes two to four weeks for symptoms to appear after exposure to the bacterium. However, symptoms may take hours or years to appear, and some people have the disease without having symptoms.
How to prevent melioidosis?
There are no vaccines for humans to prevent melioidosis. Hence, people need to wear waterproof boots and gloves when working in soil or water, avoid contact with soil and standing water if you have open wounds, diabetes, or chronic kidney disease as well as be vigilant about avoiding exposure by inhalation during severe weather events.
Malie Nguyen