Who Is Naomi Osaka - The Beauty Lights Olympics Cauldron
Japanese tennis star Naomi Osaka had the honor of lighting the cauldron with the Olympic flame, which signaled the start of the Tokyo Olympics.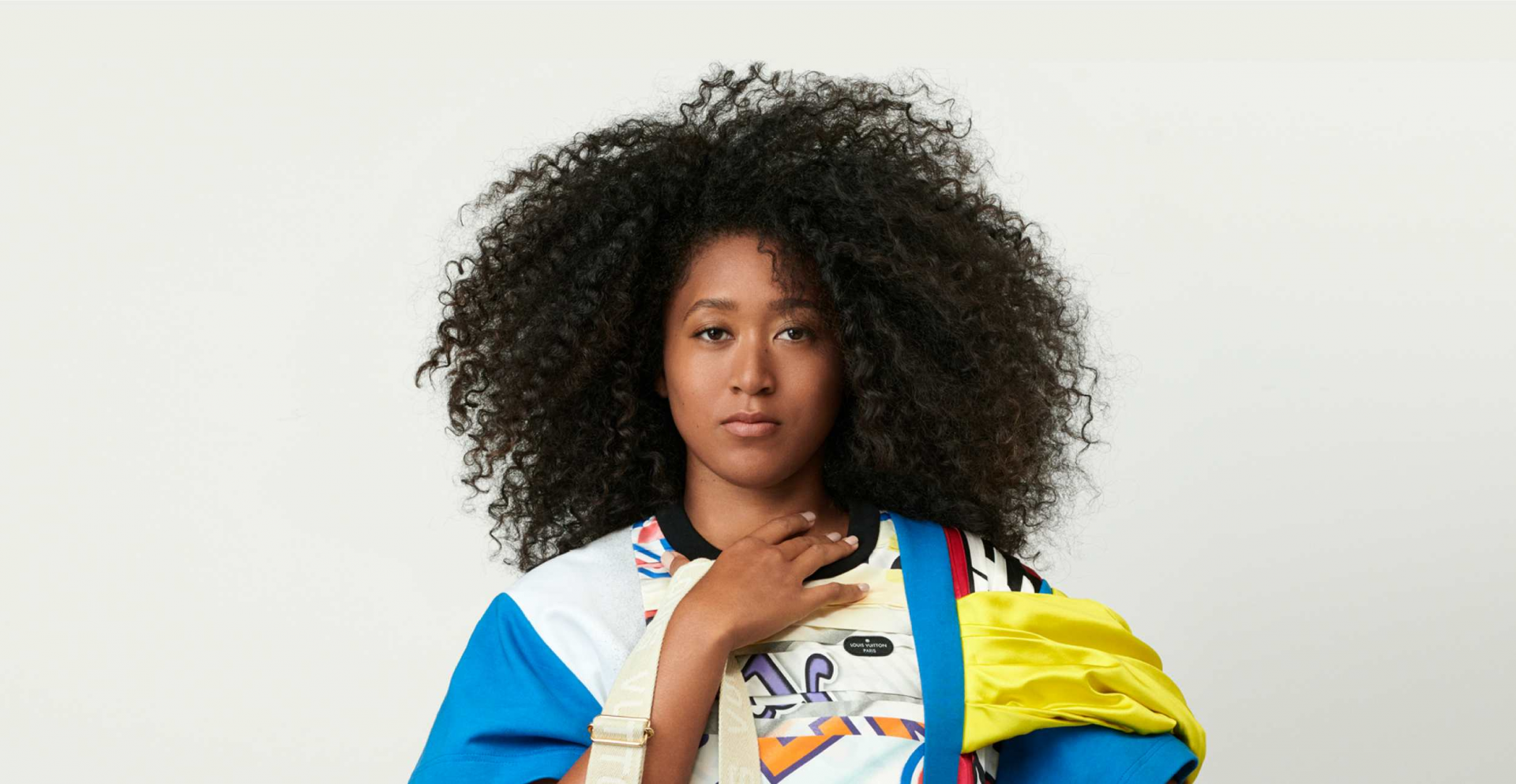 Photo: Instagram
With no fans in attendance and a reduced number of athletes joining the parade, the Tokyo Olympics' Opening Ceremony officially kicked off the Summer Games on Friday as tennis star Naomi Osaka lit the cauldron.
Earlier on Friday, a request from Tokyo 2020 organizers to push back Osaka's opening match of the Olympics from Saturday to Sunday was granted ahead of the opening ceremony, fueling speculation that the four-time grand slam champion, who is making her Olympic debut on home soil, might light the cauldron.
The daughter of a Japanese mother and Haitian-American father, Osaka was born in Japan but moved to the US when she was three years old.
Earlier this month, citing her mental health, Osaka withdrew from the French Open, revealing afterwards that she had "suffered long bouts of depression" since winning her first grand slam title in 2018. She later also withdrew from Wimbledon.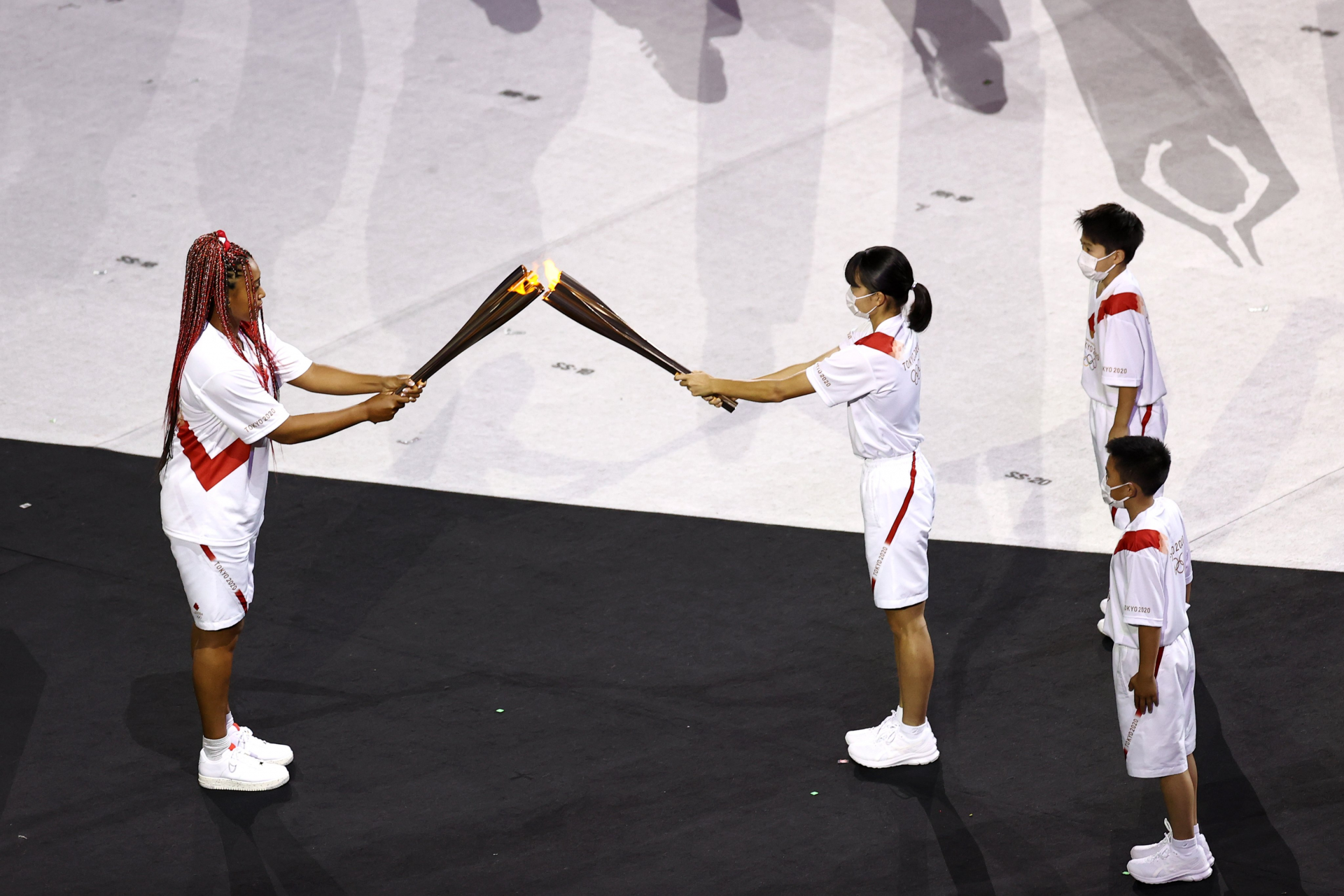 Photo: Twitter
Who is Naomi Osaka - The one who lights the Olympics cauldron at Tokyo 2020 Opening Ceremony
Naomi Osaka became the world's No. 1 ranked player in women's tennis following her Grand Slam wins at the 2018 U.S. Open and the 2019 Australian Open. She was the first Asian player, male or female, to reach this top ranking.
Naomi Osaka started playing tennis at the age of 3. She grew up in the United States but holds Japanese citizenship and represents Japan on the court (her mother is from Japan, her father from Haiti). Osaka boasts a 120 mile per hour serve, was the first Japanese player to win a Grand Slam title, and became the first Asian tennis player to hold the world's No. 1 rank.
Early Life and Family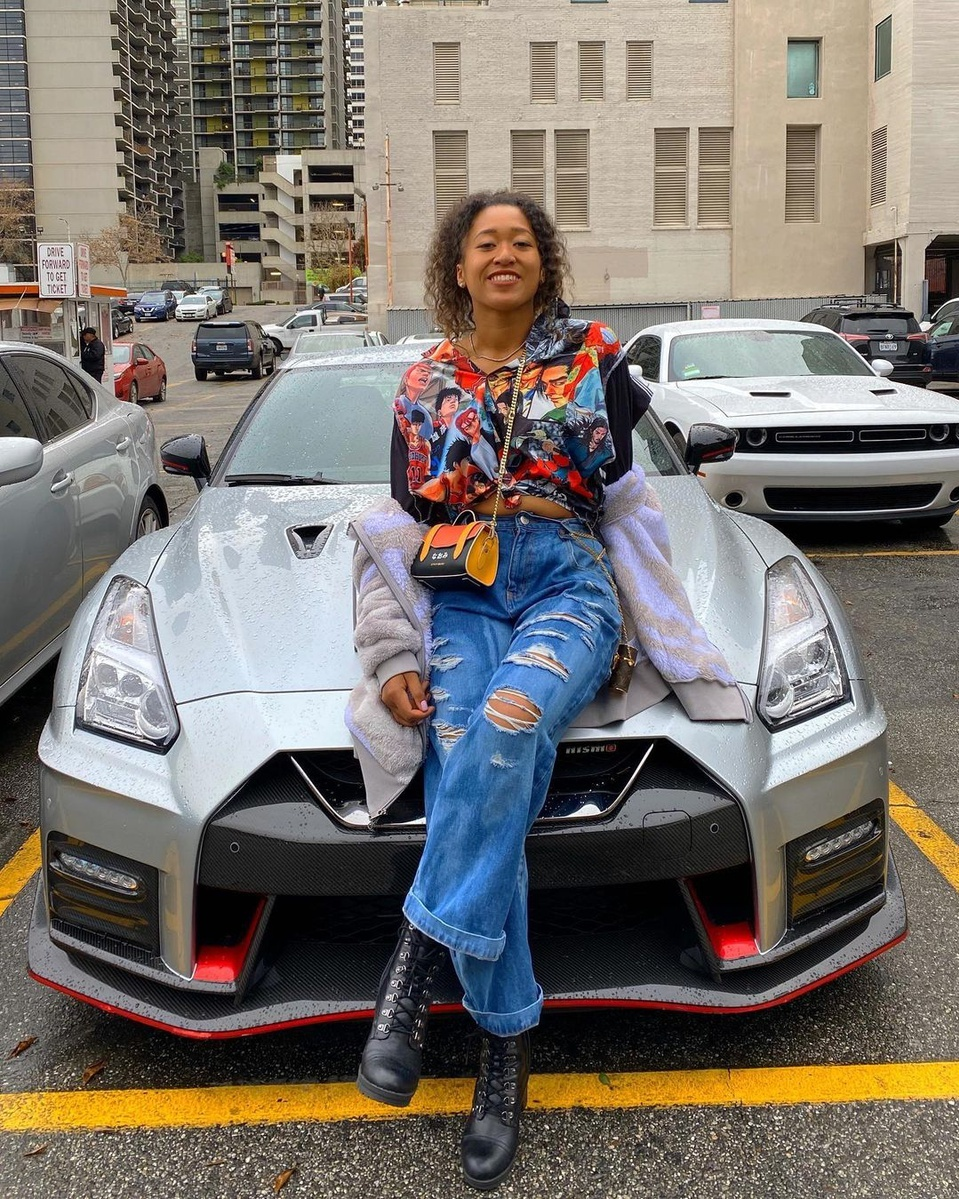 Photo: Instagram Naomi Osaka
Osaka was born in Osaka City, Osaka, Japan, on October 16, 1997. Her parents, Leonard Maxime Francois and Tamaki Osaka, met in Sapporo, Japan, in the 1990s. When Tamaki's family learned she was involved with a Haitian man they deemed the relationship a disgrace, but Tamaki and Francois went on to marry. The couple moved to the city of Osaka, where Osaka was born in 1997, 18 months after older sister, Mari. The girls were given their mother's last name to try to make life in Japan easier.
After seeing Venus and Serena Williams at the French Open in 1999 and learning how their father had trained them, Francois was inspired to follow a similar path with his daughters. When Osaka was 3 her family left Japan for the United States. They settled in Long Island with her father's parents, and she and her sister began playing tennis. In 2006 the family moved to Florida, where the girls practiced tennis during the day with their father. In New York they'd attended public school but now they were homeschooled at night. Osaka's mother worked to support the family during this time.
Osaka and Mari became close while on the courts together but wanting to best Mari in a match motivated Osaka for years. "It took 12 years to beat her," Osaka told CNN. "It was probably one of the biggest moments of my career. She beat me probably more than 1,000 times over my childhood." Mari showed early promise as a player but injuries slowed her career.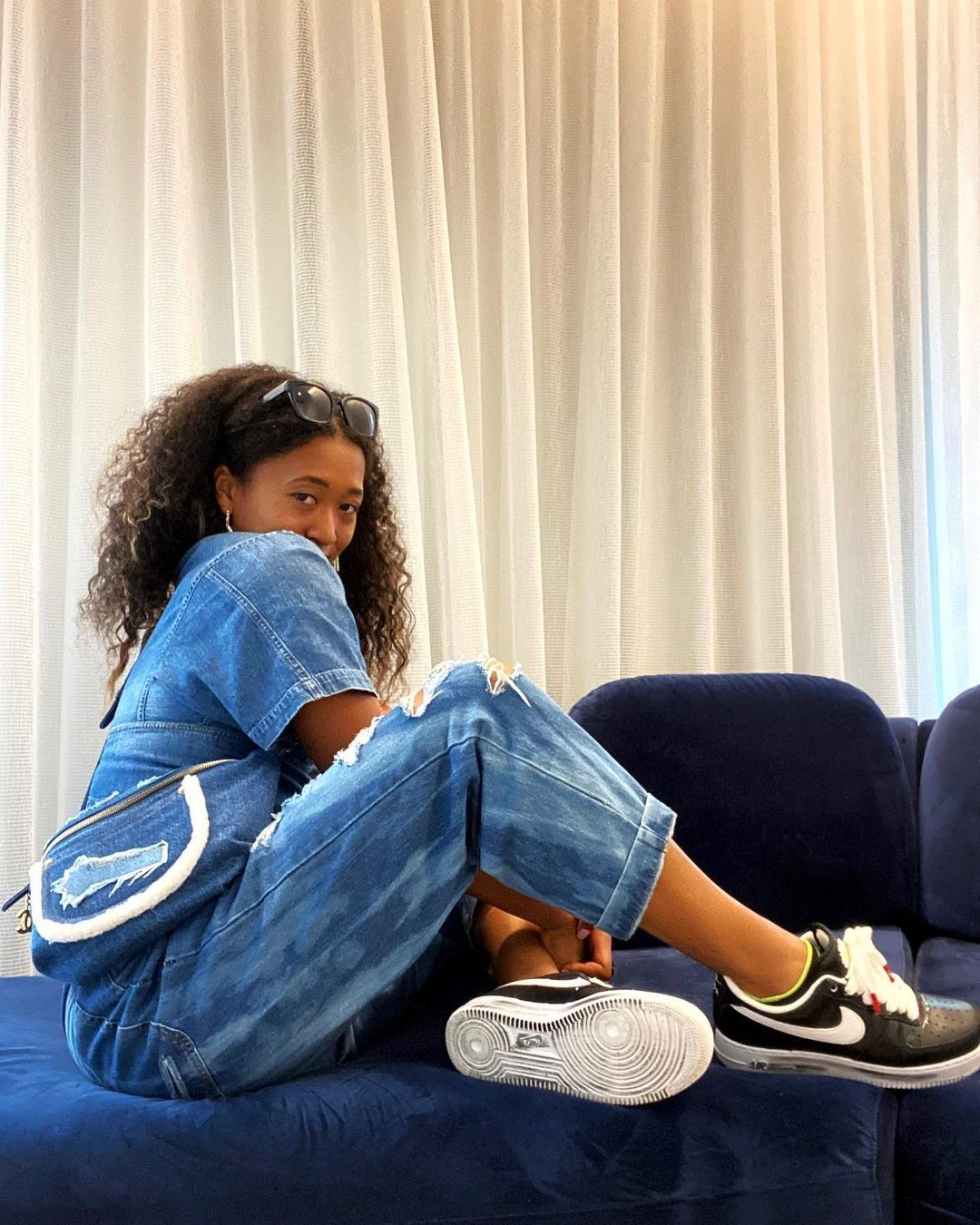 Photo: Instagram
The Japanese side of Osaka's family was initially skeptical that pursuing tennis would pay off but changed their minds as she became a success.
Tennis Career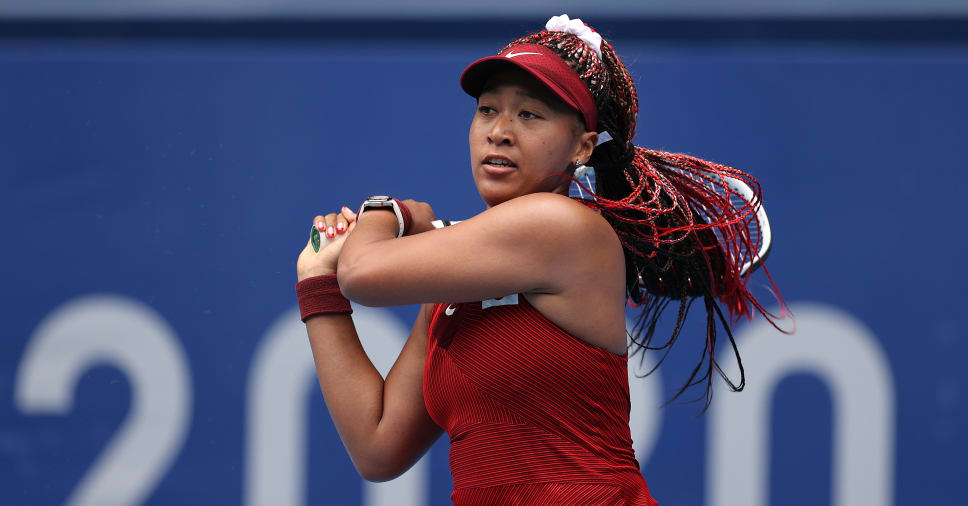 Photo: Olympics
Osaka, who stands at 5-foot-11, skipped junior tournaments and started out on pro satellite tours, following the path set by Venus and Serena. She turned pro in 2013 and in 2016 was selected as "Newcomer of the Year" by the Women's Tennis Association. Her first WTA tour win came at Indian Wells, California, in March 2018. Osaka then triumphed at the U.S. Open in September 2018, making her the first Japanese player to nab a Grand Slam title. She came out on top at the Australian Open in January 2019, becoming the first player since 2001 to win the following major title after her first Grand Slam win. That victory also gave Osaka the world's No. 1 ranking, a first for any Asian player, male or female.
Osaka has always played under the Japanese flag, a decision her father pushed for. He believed the Japan Tennis Association would offer more support than its U.S. equivalent.
After the 2019 Australian Open, Osaka split from Sascha Bajin, the coach who had been with her for her two Grand Slam titles. No public reason for the change was offered. Her next coach was Jermaine Jenkins, though by 2020 she had switched to work with Wim Fissette.
For much of 2019 Osaka, at times troubled by a knee injury, encountered difficulties on the court. Wimbledon was a particular disappointment as she didn't make it past the first day of competition. She later shared that she was trying to enjoy the game once more, posting via Twitter on July 31 that she was "relearning that fun feeling" and excited about her future.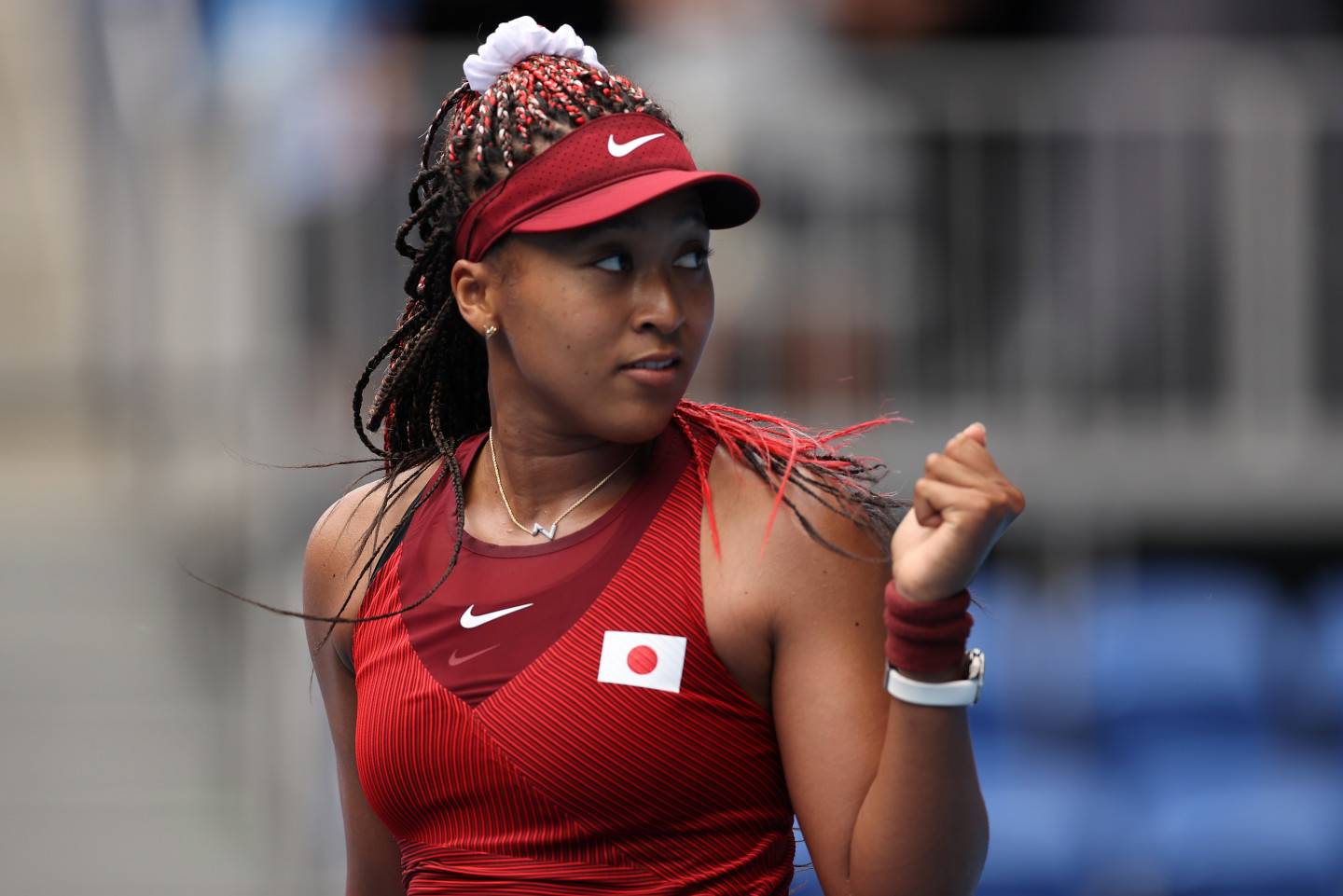 Photo: Bleacher Report
At the U.S. Open in 2019 Osaka showed her sportsmanship by inviting defeated opponent Coco Gauff to join her in a post-game interview following their third-round match because she didn't want the younger player to go off and cry alone. Osaka didn't make it past the fourth round of that tournament but won in Osaka and Beijing later in 2019.
After losing to Gauff in the third round of the Australian Open in 2020, Osaka was preparing to represent Japan at the 2020 Olympics in Tokyo before the COVID-19 pandemic postponed the event. She said of the delay, "Of course I am disappointed that it won't happen this year, but we'll all be ready to go stronger than ever in 2021."
Osaka won the 2020 U.S. Open, defeating Victoria Azarenka 1-6, 6-3 and 6-3 in the final match.
Osaka withdrew from the 2021 French Open after she was fined and faced other potential sanctions for skipping mandatory press conferences.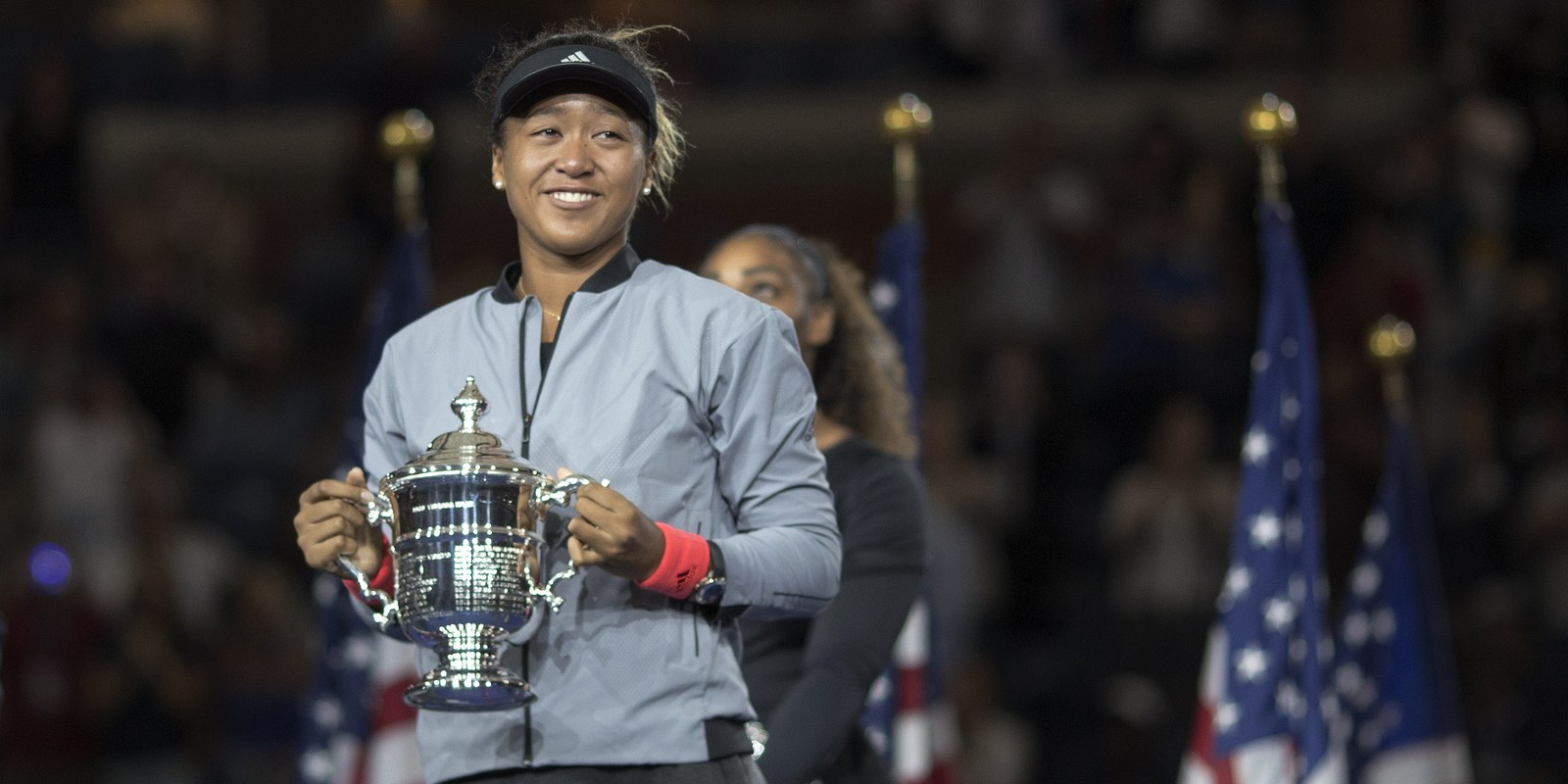 Photo: Getty Images
Osaka and Serena Williams
Osaka, who wrote a report about Williams in the third grade, is a longtime admirer of the older player. In a 2018 interview, Osaka admitted, "Sometimes when I'm in a really important position, when I'm serving, I'm like, 'What would Serena do?'"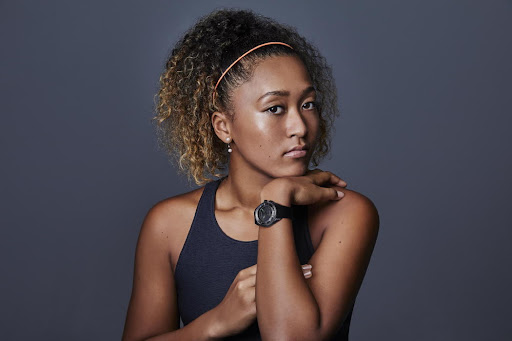 Photo: zoom up collection
Osaka beat Williams, who had recently returned to competition after giving birth, at the Miami Open in 2018. The two again faced off in the final round of the 2018 U.S. Open, where Osaka won. During the match Williams was angered by a penalty she received; in response, the umpire issued two more penalties that took away a point and a game from Williams. The crowd, upset by these actions, booed at the trophy ceremony. Osaka, unsure if the jeers were directed at her, hid her teary face with her visor during the presentation. Williams then put an arm around Osaka and told the crowd to stop booing so as not to detract from the win. In her post-match interview, Osaka said, "I know that everyone was cheering for [Williams]. I'm sorry it had to end like this. I just want to say thank you for watching the match."
Williams later sent Osaka a letter of apology that noted in part, "I am, was, and will always be happy for you and supportive of you. I would never, ever want the light to shine away from another female, specifically another b]Black female athlete." Osaka responded by telling Williams, "No one has stood up for themselves the way you have and you need to continue trailblazing."
Williams and Osaka faced off again in the semifinal of the 2021 Australian Open, with Osaka winning 6-3, 6-4. She ultimately won the Australian Open, earning her fourth grand slam title, with a 6-4, 6-3 victory over Jennifer Brady.
Japanese Heritage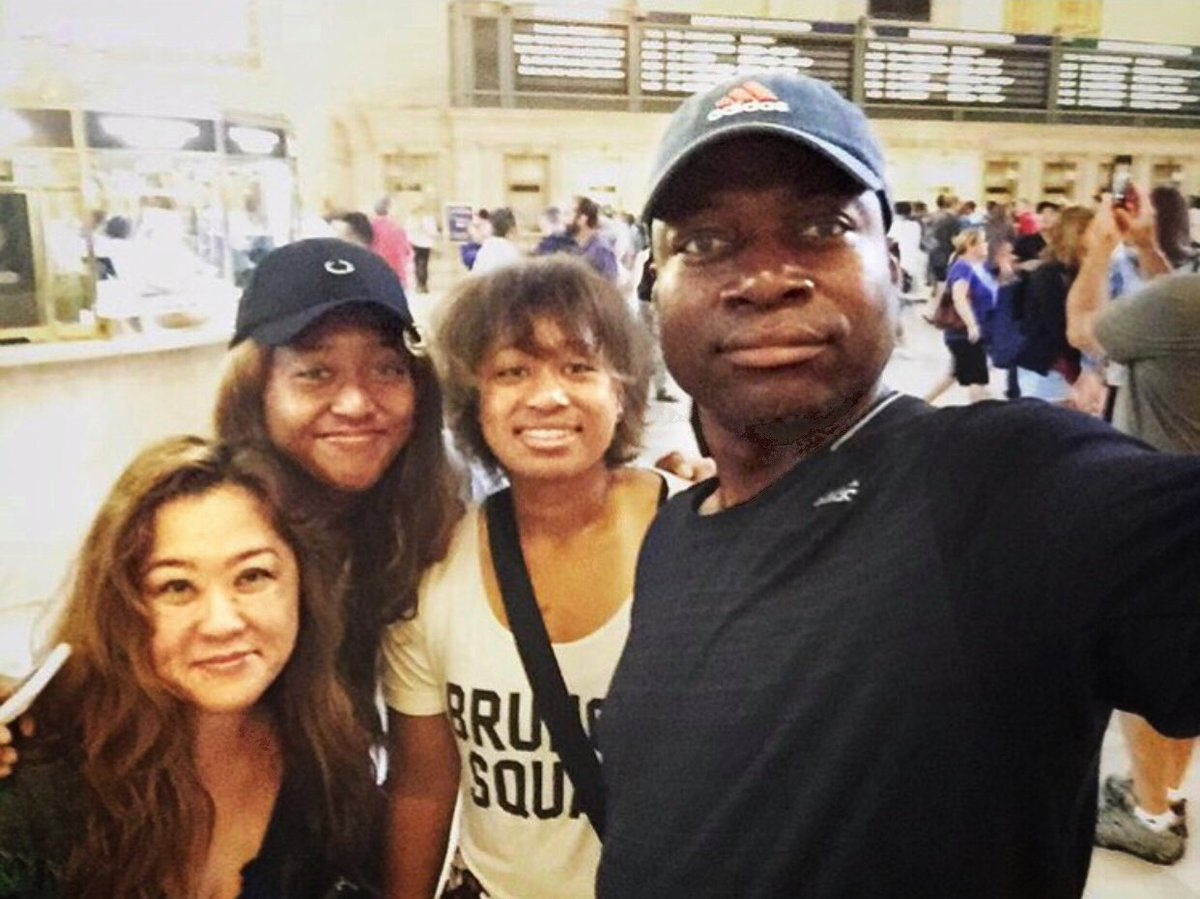 Naomi Osaka's family. Photo: Getty Images
Osaka has been a Japanese citizen from birth. She grew up with both Japanese and U.S. citizenship, but Japanese law requires dual citizens to choose between their Japanese citizenship and other passports when they turn 22. In October 2019, Osaka opted to keep her Japanese citizenship.
Japan is a racially homogenous country where mixed-race children have been called "hafu," meaning "half," and have faced discrimination. "When I go to Japan people are confused," Osaka once told USA Today. "From my name, they don't expect to see a Black girl." Yet people in Japan have largely come to embrace Osaka. She's been followed by paparazzi and has needed to don a wig in order to escape fan attention.
Osaka is also Haitian, but has said, "I don't really know what feeling Japanese or Haitian or American is supposed to feel like. I just feel like me." Her unique sense of humor is often on display in press conferences. She's joked that everyone born in the city of Osaka has her last name, and in response to a query about her career goals, quoted the Pokémon theme song: "To be the very best, like no one ever was."
Photo: Vogue Magazine
In Japan, her manner of speaking is known as Naomi-bushi (Naomi-esque), which received a 2018 buzzword of the year nomination. Osaka's habit of bowing during her matches is also appreciated as something quintessentially Japanese.
Osaka and her mother speak Japanese together, but Osaka is not fluent in the language. She's tweeted, "I can understand most Japanese, and I speak when I want to." During press conferences, she sometimes gets questions in Japanese but answers in English.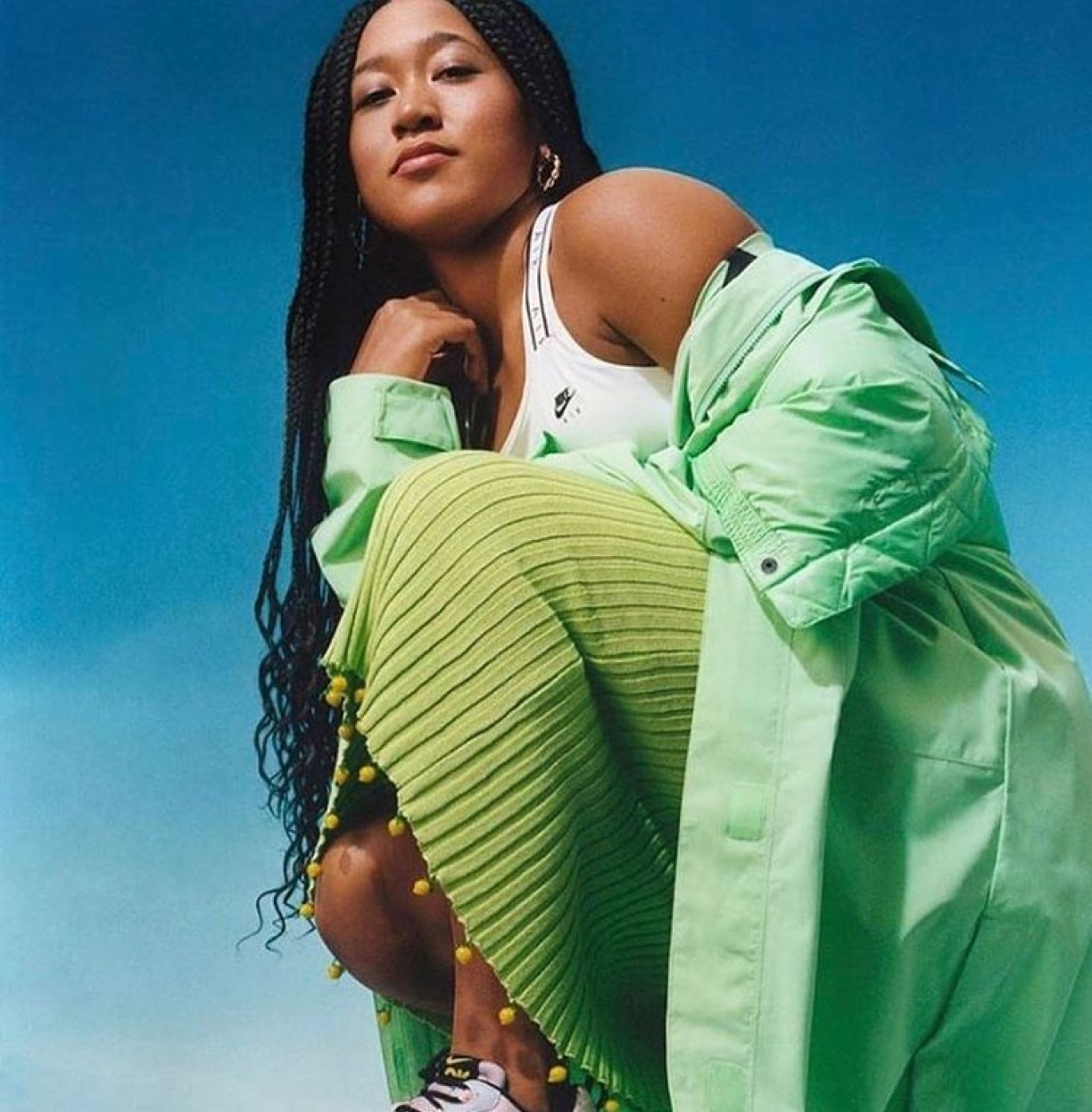 Photo: Naomi Osaka