Japanese City Promotes Vietnam Ahead of Paralympics
Kokubunji City held the event "Hello Vietnam" to help local people better understand Vietnam ahead of the Tokyo 2020 Paralympic Games.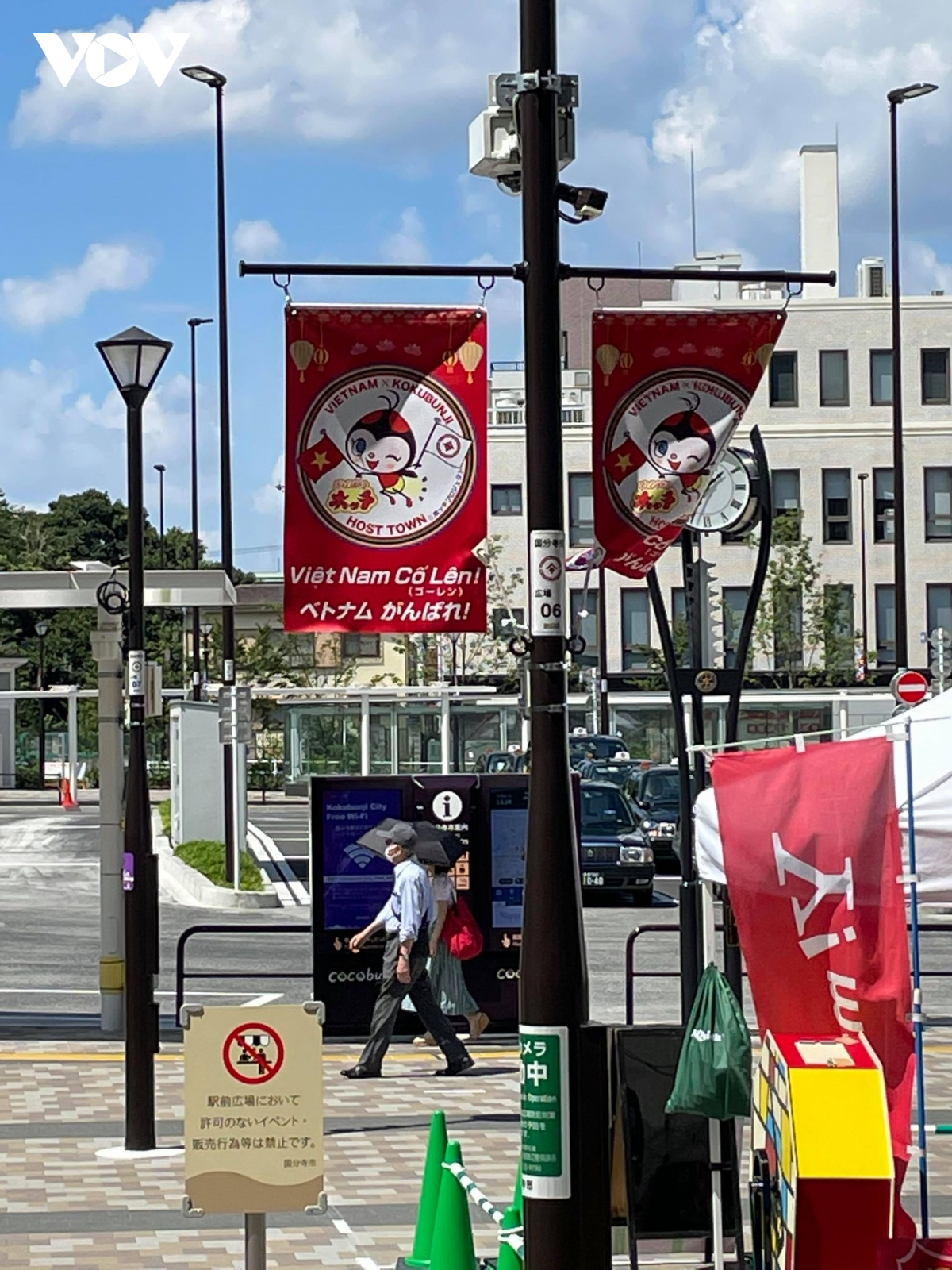 Event poster on the street. Photo: VOV
At the 5th floor of Cocobunji Plaza building, Kokubunji city government opened the series of events "Hello Vietnam" by organizing an exhibition to promote basic information related to Vietnam such as: location geography, food culture, sports and traditional costumes, as well as review the main features of the relationship between Kokubunji city and Vietnam. Besides, the organizers have worked very hard to recreate a fanciful space of the Hoi An ancient town lantern festival, helping viewers to visualize this festival in the most authentic way.
Present at the event, Kokubunji City Mayor Izawa Kunio said that although the Olympic Games had been going on for a while, we still have the Paralympics and did not forget to send a message of encouragement to member of Vietnam's delegation.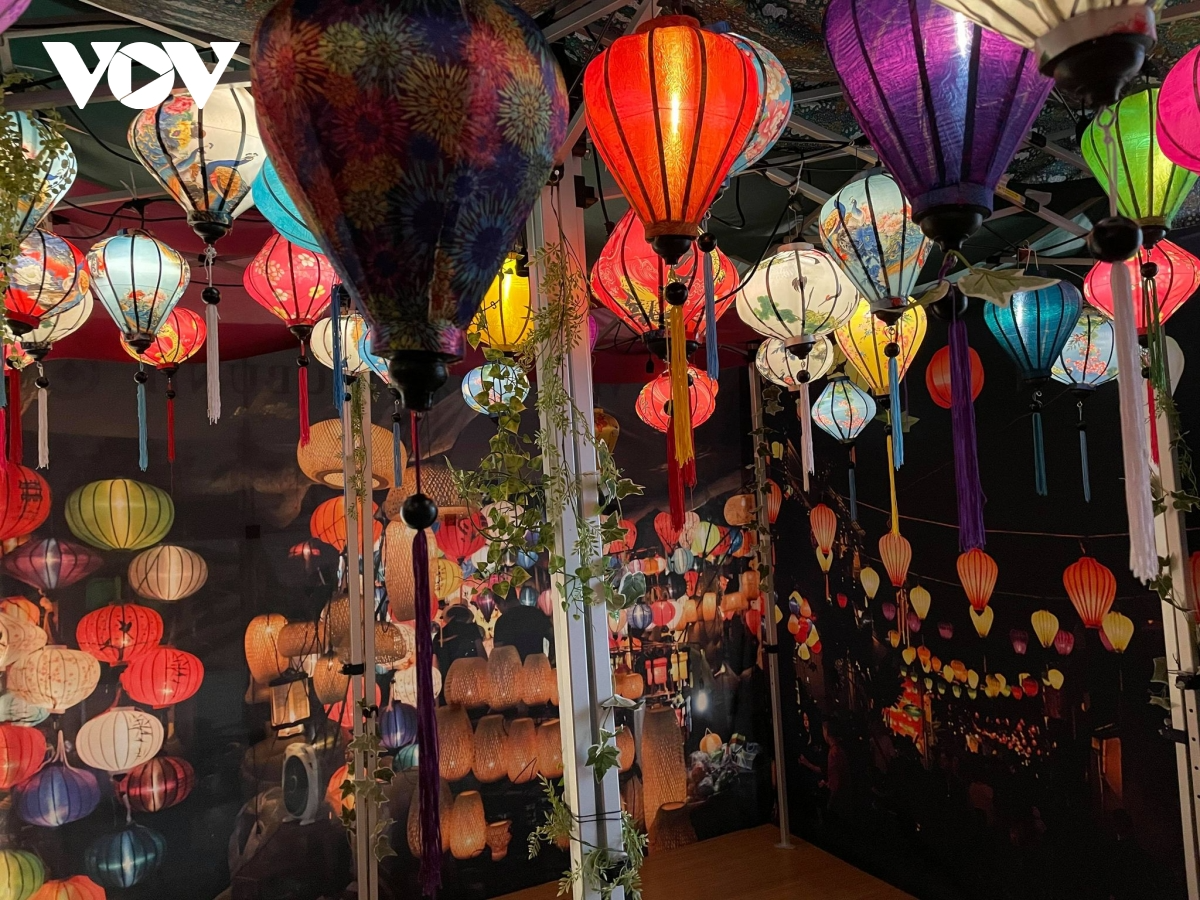 Lantern exhibition space. Photo: VOV
"According to what the people of Kokubunji know, Vietnamese athletes are very determined to compete. And of course, try your best!" he said.
"I have been to Vietnam. It's really a beautiful country of friendly people. Besides, Vietnam and Japan have good friendship. Therefore, we want to cheer for the Vietnamese sports delegation at the Tokyo Olympics and Paralympics."
According to Izawa, Kokubunji people, especially children, expect Vietnamese athletes to try their best to achieve the best results.
It is expected that "Hello Vietnam" will take place on July 31, August 1, August 28 and August 29. Within the framework of this event, Kokubunji will organize many activities to introduce the country and people of Vietnam.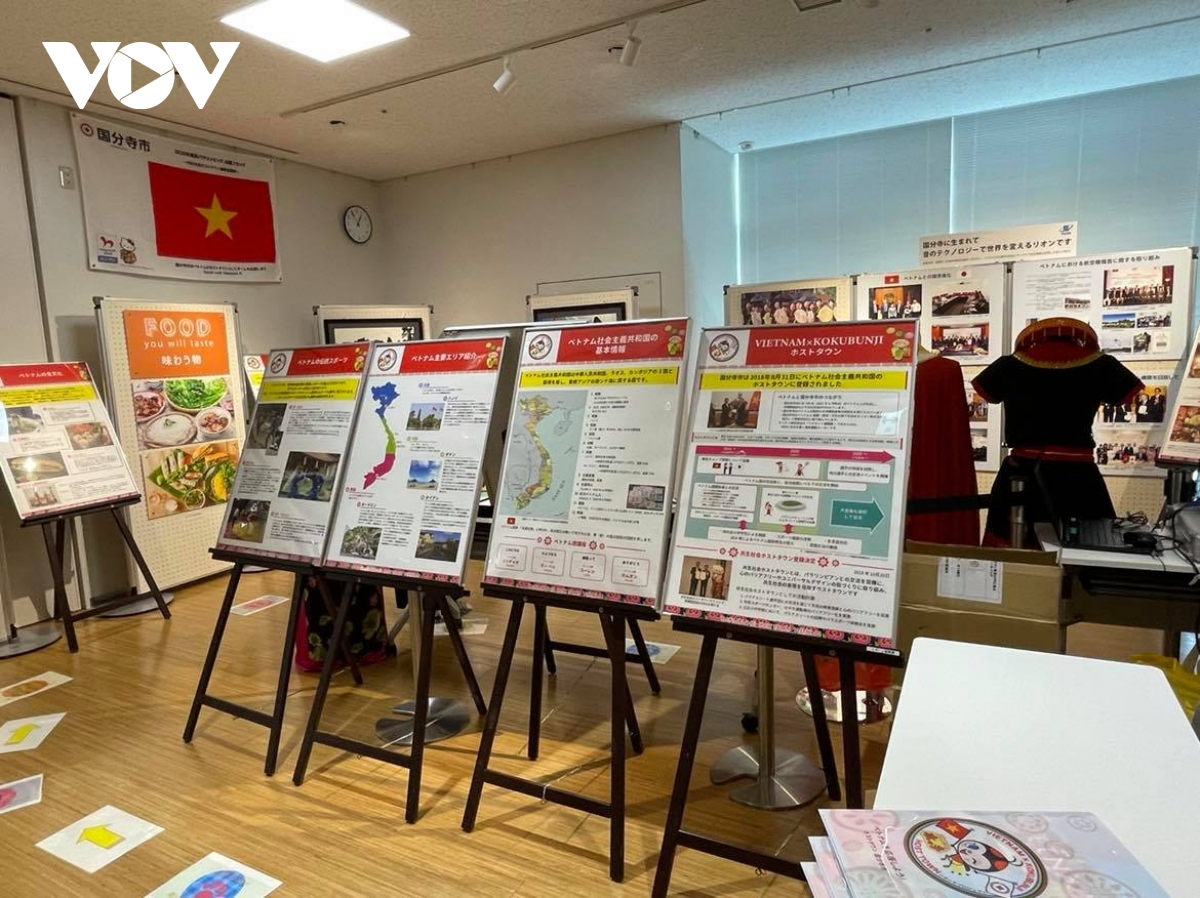 Exhibition of pictures, promotion of cultural activities. Photo: VOV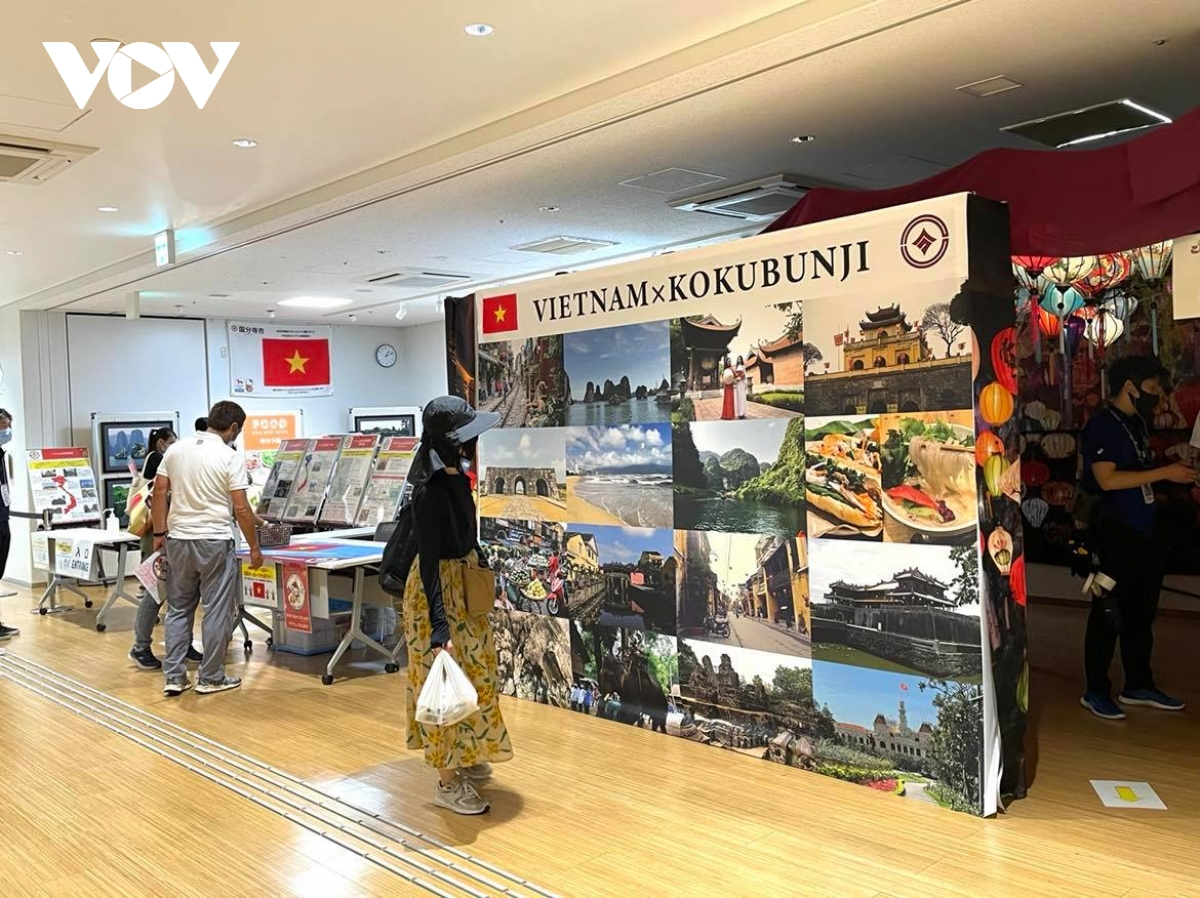 This event helps the entire Kokubunji city people understand more about the country and people of Vietnam. Photo: VOV
The city also organized to collect signatures and messages of encouragement from local people to send to the Vietnamese delegation.
In addition to the exhibition space, visitors can also experience Paralympic sports such as football, archery or hockey.
Kokubunji is one of the host cities of the Vietnamese sports delegation attending the Tokyo 2020 Olympic and Paralympics.
In October 2019, Kokubunji signed a memorandum of understanding with Vietnam about the city welcoming Vietnamese disabled athletes in swimming to training before the Paralympics. However, due to the outbreak of the Covid-19 pandemic, the city was unable to welcome Vietnamese athletes to train as originally planned.
This event not only helps the entire Kokubunji city people understand better about the country and people of Vietnam, but also further tightens the relationship of the city in particular and Japan in general with Vietnam.
When and where will the Tokyo 2020 Paralympic Games take place?
Scheduled as the 16th Summer Paralympic Games, the Tokyo 2020 Paralympic Games are scheduled to be held in Tokyo, Japan between 24 August and 5 September 2021. They were formerly scheduled to take place between 25 August and 6 September 2020.
5 facts about the Tokyo 2020 Paralympic Games
Excitement has been building up for the Paralympic Games for over four years due to the postponement of the Paralympic and Olympic Games in 2020 as a result of the Covid-19 pandemic. Here are 5 fun facts about the Tokyo 2020 Paralympic Games, cited paralympics.org.
1. Tokyo is the first city to host the Paralympic Games for a second time. They first hosted the Games in 1964 – the second ever Paralympic Games to be held following on from Rome in 1960.
2. Whilst the Tokyo 2020 Paralympic and Olympic Games will both have their own distinct character and atmosphere, they will be unified as a single sporting festival conducted over 60 consecutive days.
3. There are two mascots for Tokyo 2020, one for the Olympic Games and one for the Paralympic Games. The Tokyo 2020 Paralympic Games mascot is called SOMEITY with mighty powers and cherry blossom tactile sensors. Both mascots are modelled on aspects of Japanese culture and were designed by Japanese students.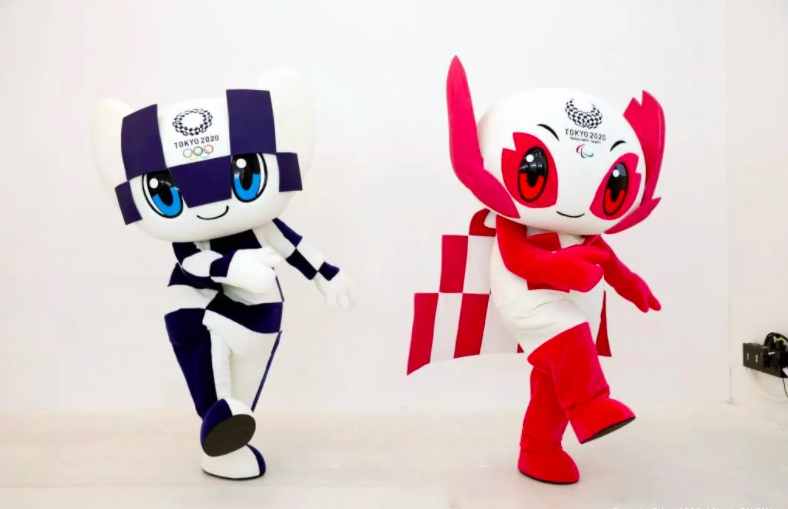 The two mascots. Photo: Tokyo 2020
4. Tokyo 2020 Paralympic Games will be held from Aug. 24 – Sept. 5 2021, following the Olympic Games which end on Aug. 8 Most events will take place within an 8km radius of the Paralympic Village. There will be two main zones – 'Tokyo Bay' and 'Heritage'. The Para cycling and shooting Para sport events will be held outside of the Tokyo city centre.
5. A total of 44 hectares of land will be used for the Paralympic Village, with magnificent views over Tokyo Bay. It is located around Harumi Pier in the fast developing waterfront area of Tokyo, where the Heritage Zone and Tokyo Bay Zone of the Tokyo 2020 concept meet.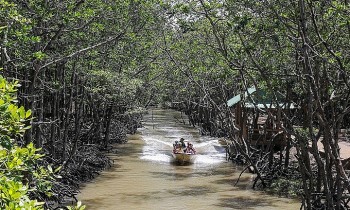 National
Vietnam News Today (September 22): Vietnam confirms 11,687 new Covid-19 cases; HCM City issues Covid safety rules to resume tourism; Vietnam Airlines completes procedures for direct flights to US; Vietnam to compete in AFF Suzuki Cup's in Group B.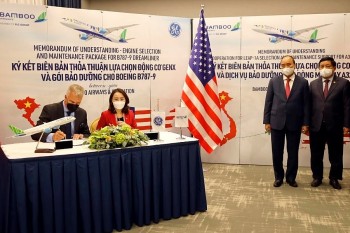 Economy
On September 21, 2021, Bamboo Airways officially introduces AVIAWORLD (AVIAREPS JV) as its official General Sales Agent in the US and launches the nonstop flight network connecting the two countries.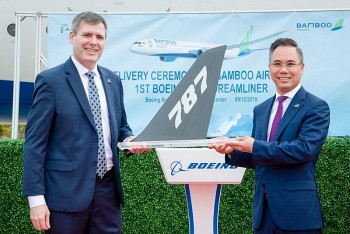 Economy
Vietnam's Bamboo Airways will sign a deal valued at nearly $2 billion with General Electric to purchase GEnx engines to power Boeing 787-9 Dreamliner aircraft, the airline said on Tuesday