Who is Sidney Powell, the lawyer Trump team just cuts ties with?
Sidney Powell has made a raft of incorrect claims, including that Georgia's voting software was created at the behest of late Venezuelan president Hugo Chavez. She was subsequently distanced by the Trump campaign. So who she is? Below are some hints into her life.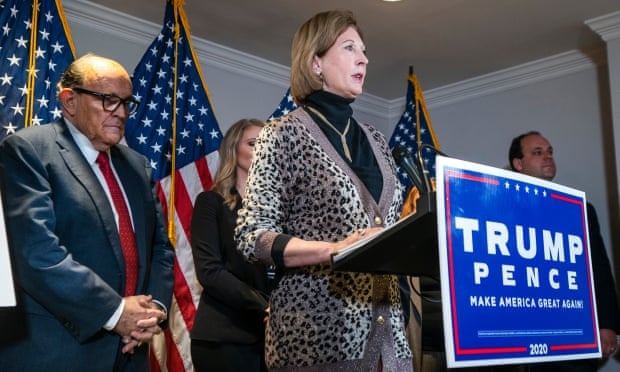 Attorney Sidney Powell (C), speaks alongside Trump lawyer and former mayor of New York City Rudy Giuliani at the Republican National Committee headquarters in Washington, DC. (Photo: EPA)
Sidney Powell is a former federal prosecutor, who served as the lead lawyer for Michael Flynn, according to The Scotman.
Until late last week, most Americans who aren't regular consumers of right-wing talk radio and cable news probably had not heard of Sidney Powell, an appellate lawyer from Texas who joined President Trump's legal team earlier this month as it undertook a fruitless pursuit to prove that fraud cost him the election.
Ms. Powell burst into national attention on Thursday, when she appeared alongside Rudolph W. Giuliani, who is leading the president's legal efforts, at a surreal news conference where she made claims that strained credulity, even for a presidential campaign that has repeatedly lowered the bar. In a matter of minutes, Ms. Powell blamed Cuba, Venezuela, the Clinton Foundation, the billionaire George Soros and Antifa, a loosely defined left-wing movement, for somehow making votes for Mr. Trump disappear.
Michael Flynn was Mr Trump's national security adviser Michael Flynn, but plead guilty to special counsel Robert Mueller's Russia investigation. While representing Mr Flynn, Sidney Powell promoted conspiracy theories suggesting that "deep state" were looking to frame him.
Though Mr Trump's legal team has distanced itself from Ms Powell, the president has recently suggested that she served on his legal team.
On November 14, he tweeted: "I look forward to Mayor Giuliani spearheading the legal effort to defend OUR RIGHT to FREE and FAIR ELECTIONS! Rudy Giuliani, Joseph diGenova, Victoria Toensing, Sidney Powell, and Jenna Ellis, a truly great team, added to our other wonderful lawyers and representatives!"
Ms Powell has previously represented executives in the Enron scandal.
What did Trump's legal team say?
In a statement released on Sunday, Mr Trump's legal team released a statement isolating Ms Powell from its team.
It read: "Sidney Powell is practicing law on her own. She is not a member of the Trump legal team. She is also not a lawyer for the president in his personal capacity."
The letter was signed by Mr Trump's personal attorney Rudy Giuliani and another lawyer, Jenna Ellis.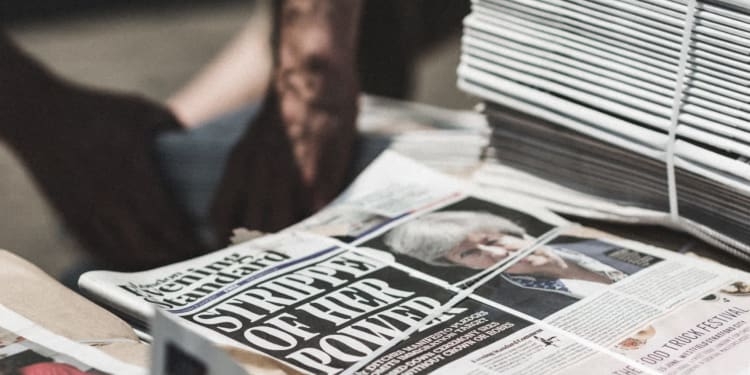 (Photo: Portal 4 News)
Key facts about Sidney Powell
Powell joined Rudy Giuliani's post-Election Day legal team to help overturn Trump's electoral losses, and has reportedly earned Trump's attention for her willingness to openly endorse the fact-free idea that voting machine manufacturers and election software companies rigged the election in President-elect Joe Biden's favor.
The Trump campaign appeared to distance itself from Powell on Sunday, claiming she is not part of the campaign's legal team, even though she has publicly spoken about the campaign's strategy alongside Giuliani and other Trump-affiliated lawyers, and Trump has referred to her as as a member of his team.
The former prosecutor landed in Trump's orbit after casting herself as a chronicler of corruption at the Justice Department, writing missives about how Robert Mueller's probe into Trump's relationship with Russia was actually a shadowy effort to undermine him.
Powell's outspokenness drew the attention of Trump's ex-National Security Advisor Michael Flynn, who hired Powell as his lawyer in 2019, more than a year after he pleaded guilty to lying to the FBI about his contacts with the Russian government.
Powell angled to withdraw Flynn's guilty plea and began accusing federal prosecutors of engaging in a set-up, an aggressive approach that earned Trump's attention and ended with Attorney General William Barr controversially dropping charges against Flynn in May, though Barr denied his decision was politically motivated, as reported by Forbes.
Key background
A North Carolina native, Powell worked as a federal prosecutor specializing in appeals in Texas and Virginia during the 1970s and 1980s, and she later founded her own appellate law firm in Dallas. During her time as a private-sector attorney, she told Politico, she grew wary of overreach by prosecutors in some of her cases. She wrote a 2014 book about misconduct and ethical breaches by overzealous prosecutors at the Department of Justice, a topic that picked up steam after Trump was inaugurated and many of his backers felt he was hamstrung by federal investigations into foreign election interference.
Tangent
At a surreal press conference on Thursday, Powell falsely insisted Trump won the 2020 popular vote in "a landslide" but was cheated by an "algorithm" designed by Dominion Voting Systems. She described a secretive vote-flipping operation devised by a veritable who's who of conspiracy theory tropes: George Soros, the Clinton Foundation, Antifa, "communistic" actors in Venezuela (including late ex-president Hugo Chávez), Cuba, China and thousands of election officials from both parties. Dominion has dismissed the idea they're controlled by those entities. When asked for proof, Trump's team has responded by either promising evidence in the future, pointing to "spikes" in Election Night tallies that reflect the normal pace of vote-counting, or citing eyewitness accounts that were often exaggerated. Powell and Trump's campaign did not respond to questions from Forbes.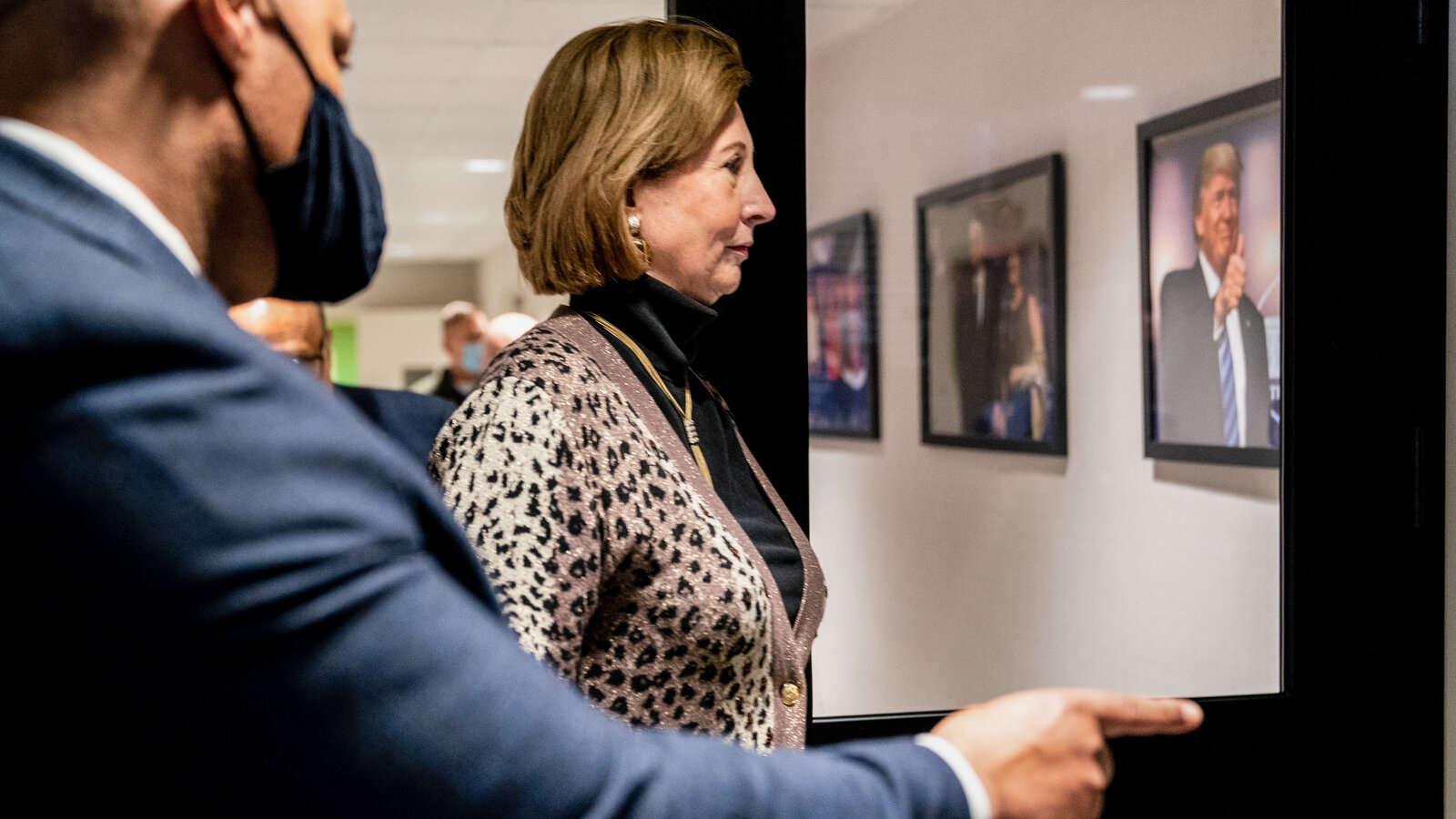 Sidney Powell (Photo: NYT)
Chief critic
"That press conference was the most dangerous 1hr 45 minutes of television in American history," said Chris Krebs, the former director of the U.S. Cybersecurity and Infrastructure Security Agency who was fired by Trump on Tuesday after calling "The November 3rd election ... the most secure in American history."
What to watch for?
Powell has openly suggested Republican-controlled state legislatures should usurp the will of their voters and appoint pro-Trump electors to the Electoral College. Most experts believe this plan — which some see as an irreversible threat to democracy — is neither legally nor politically feasible, and GOP leaders in several states have categorically ruled out the idea. Still, Trump has privately toyed with the idea, even inviting Michigan's Republican legislative leaders to the White House Friday, the New York Times reported.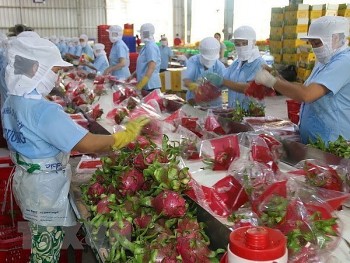 Make in Vietnam
Denmark and Vietnam strengthen cooperation in production, certification and management of organic products