World breaking news today (November 20): Trump to attend APEC virtual summit
World breaking news today (November 20): Trump to attend APEC virtual summit. Meanwhile, WHO rejects Remdesivir as COVID-19 treatment, Australian special forces killed 39 Afghan civilians and gold price also make headline today.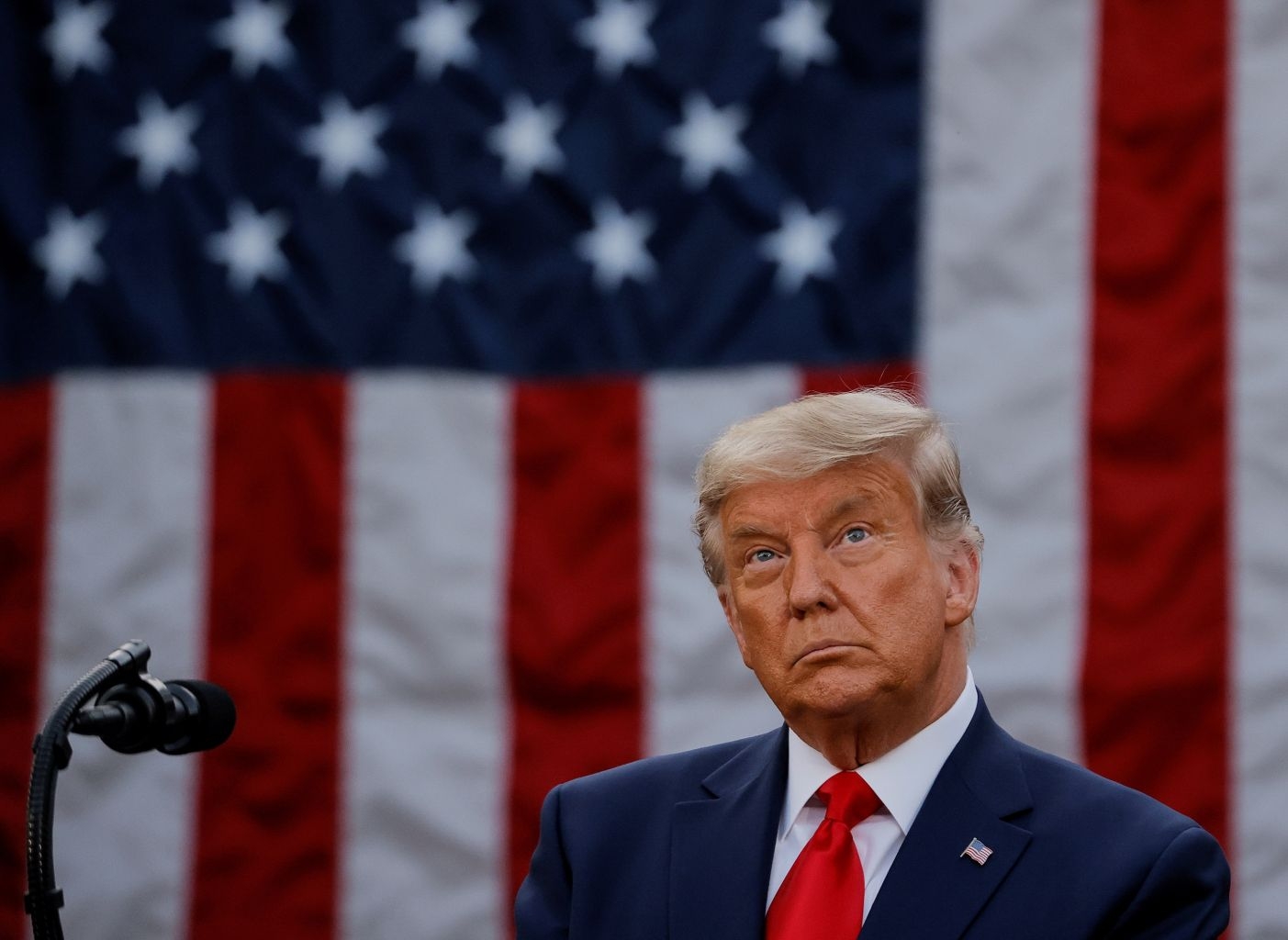 US President Donald Trump will take part in the virtual APEC summit (Photo: Straits Times)
Trump to attend APEC virtual summit
US President Donald Trump will take part in the virtual summit of the Asia-Pacific Economic Cooperation (APEC) forum which will be held online on November 20, a senior-ranking official in the Washington administration told TASS Thursday.
"President Trump will attend the APEC virtual summit tomorrow," he said when asked to confirm Trump's plans.
On Wednesday, Reuters reported that the US President last travelled to such a summit only back in 2017. Last week, Deputy Assistant Secretary of State for Australia, New Zealand, and the Pacific Islands Sandra Oudkirk said that Washington had yet to make a decision who will head its delegation to the APEC summit.
Previosuly, the APEC secretariat informed that the first virtual meeting of leaders of 21 economies will take place this year.
The APEC includes 19 countries, 12 founding members (Australia, Brunei, Indonesia, Canada, New Zealand, Singapore, the United States, Thailand, the Philippines, South Korea and Japan) as well as China, Mexico, Papua New Guinea, Chile, Russia, Vietnam and Peru. The forum also includes two Chinese territories, Hongkong and Taiwan, according to TASS.
W.H.O. Rejects Antiviral Drug Remdesivir as a Covid Treatment
The World Health Organization on Thursday advisable in opposition to utilizing the antiviral remdesivir, a drug that had generated intense curiosity as a therapy for Covid-19.
An professional panel "concluded that remdesivir has no meaningful effect on mortality or on other important outcomes for patients, such as the need for mechanical ventilation or time to clinical improvement," the W.H.O. introduced. The panel revealed its review in the journal The BMJ. The report didn't rule out using the drug altogether as a Covid therapy, however mentioned proof was missing to suggest its use.
Gilead Sciences, producer of remdesivir, whose commerce title is Veklury, mentioned in a assertion that its drug "is recognized as a standard of care for the treatment of hospitalized patients with Covid-19 in guidelines from numerous credible national organizations, including the U.S. National Institutes of Health and Infectious Diseases Society of America, Japan, U.K., and Germany." It added that there are "multiple randomized, controlled studies published in peer-reviewed journals that demonstrate the clinical benefits of Veklury."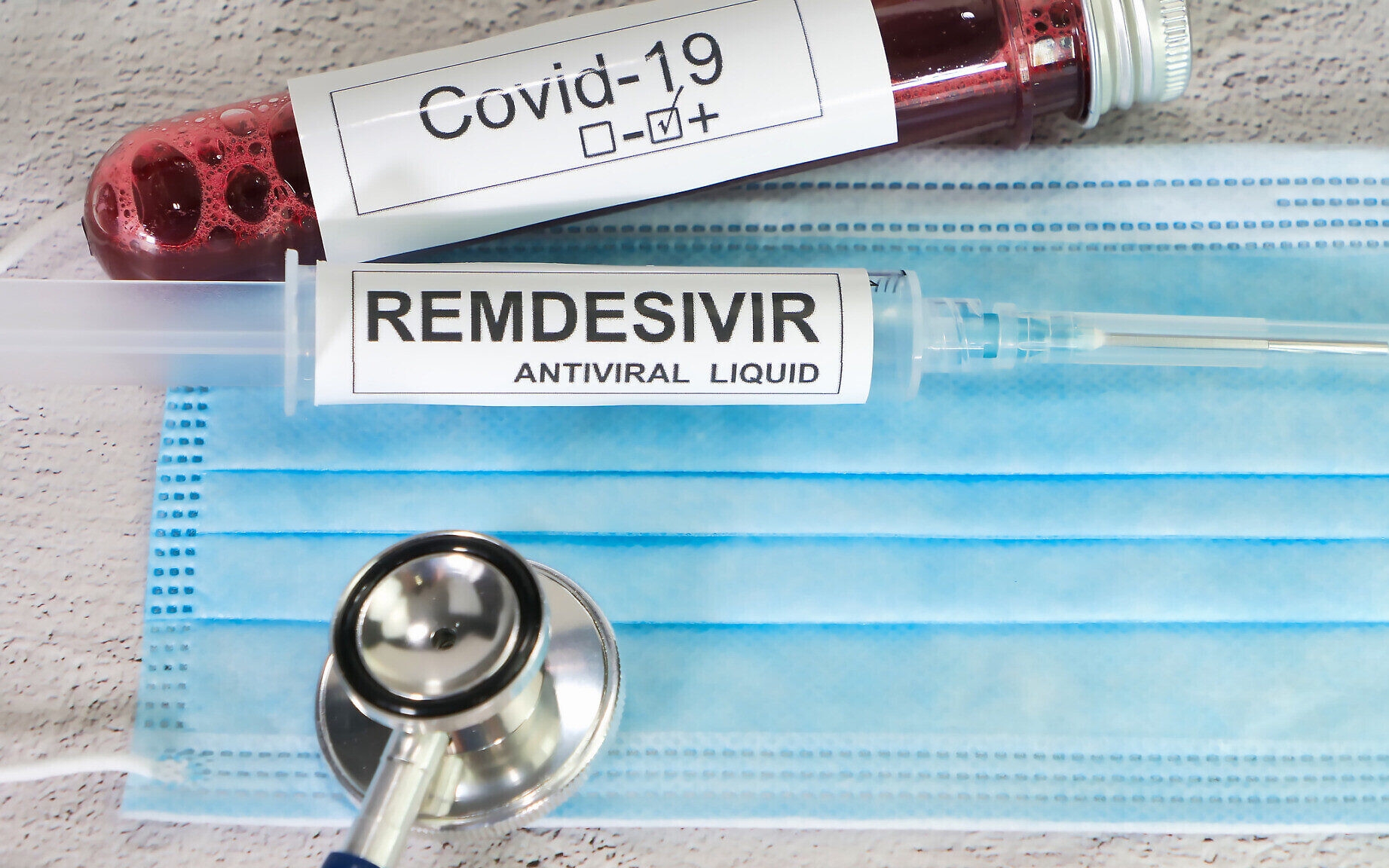 (Photo: Times of Isreal)
The potential utility of remdesivir had been the topic of debate and skepticism for months, and particularly in current weeks, after the Food and Drug Administration accepted it as the primary therapy for Covid-19 in late October. One massive examine, sponsored by the National Institutes of Health, discovered that the drug decreased recovery time in hospitalized sufferers from 15 to 11 days. Two different trials the company thought-about, sponsored by Gilead, didn't embrace placebo controls, that are thought-about crucial to judging effectiveness.
"This is an entirely appropriate decision by the W.H.O.," Dr. Peter Bach, director of the Center for Health Policy and Outcomes at Memorial Sloan Kettering Cancer Center, wrote in an electronic mail. "Remdesivir costs thousands of dollars, the largest randomized trial examining its use in Covid suggests it may have no benefit of any kind, and the one positive study dates back to a time before we were using dexamethasone for severe disease," he added, referring to a steroid now generally utilized in hospitals, according to US News.
Australian special forces "unlawfully killed" 39 Afghan civilians
Australia's elite special forces "unlawfully killed" 39 Afghan civilians and prisoners, including summary executions as part of initiation rituals, according to evidence in a searing military inquiry now being referred to a special war crimes prosecutor.
A years-long internal investigation into military misconduct was released Thursday, prompting the Chief of the Australian Defence Force to admit a "destructive" culture of impunity among special forces leading to a string of alleged murders and cover-ups spanning years.
"Some patrols took the law into their own hands, rules were broken, stories concocted, lies told and prisoners killed," General Angus Campbell said, apologizing "sincerely and unreservedly" to the people of Afghanistan. "This shameful record includes alleged instances in which new patrol members were coerced to shoot a prisoner in order to achieve that soldier's first kill, in an appalling practice known as 'blooding.'"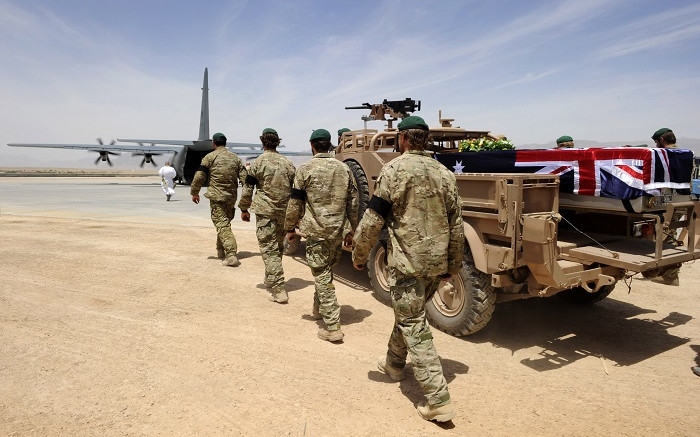 Australia's elite special forces "unlawfully killed" 39 Afghan civilians and prisoners (Photo: EWN)
The report also reported evidence that troops were engaged in "body count competitions", and covered up unlawful killings by staging skirmishes, planting weapons and adding names to target lists retrospectively.
Prime Minister Scott Morrison attempted to cushion the blow of the report, telling Australians last week to brace for the "honest and brutal truths" contained within the heavily redacted document, which censors many highly inflammatory details, as reported by CBS News.
Gold price prediction: prices consolidate following strong housing data
Gold prices continue to trade sideways edging slightly lower on Thursday. The US dollar moved lower but this failed to buoy the yellow metal. Gold implied volatility climbed for the first time in near 2-months as investors might be getting concerned about the sideways gold price action. Implied volatility measures how much options traders believe the markets will move on an annualized basis. US existing home sales rose for a 5th straight month but failed to buoy US yields.
(Photo: Fox Business)
Gold prices edged lower sandwiched between resistance near the 10-day moving average at 1,882. The weekly chart of gold is forming a bull flag continuation pattern which is a pause that refreshes higher. Support is seen near the October lows at 1,850. Short-term momentum has turned negative as the fast stochastic generated a crossover sell signal. Medium-term momentum is neutral to negative as the MACD (moving average convergence divergence) histogram prints in the red with a declining trajectory which points to consolidation, FX Empire reported.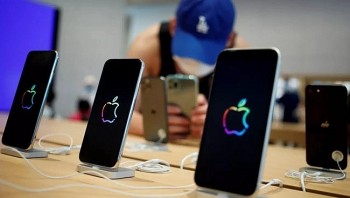 World
India exported iPhones worth $1 billion from May to September 2022, according to a Bloomberg report, but a closer look at the data shows the country is a long way from rivalling China's iPhone manufacturing chops