Windows 11: How to Free Update & Official Release Date
Microsoft's big Windows 11 update is on the way. Here's what you need to know about features and timing.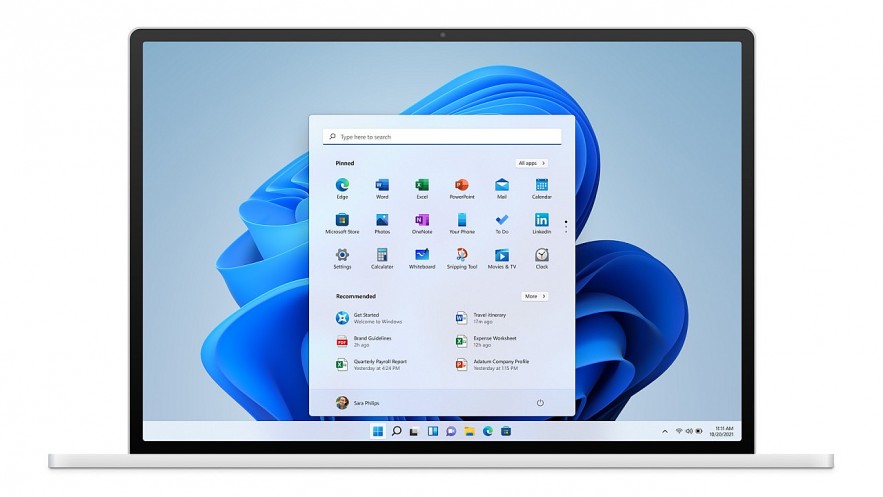 Photo: Microsoft
Windows 11 will become officially available on October 5 this year, marking the beginning of the transition to a new version of Microsoft's operating system and the slow decline of Windows 10.
On that date, free upgrades to Windows 11 will start rolling out to Windows 10 computers that have the specs and features needed to run Windows 11. Sadly, that means some perfectly decent PCs may be left behind.
When is the official release date?
Back in June, Microsoft unveiled "the next generation of Windows" at its virtual event, and some big changes are coming to the long-standing operating system, including its first name change in six years. The announcement came just after Microsoft's rollout of the latest version of Windows 10, the Windows 10 May 2021 update (also known as version 21H1). The Windows 11 public beta is already available to download, and the full release will begin rolling out Oct. 5, according to Cnet.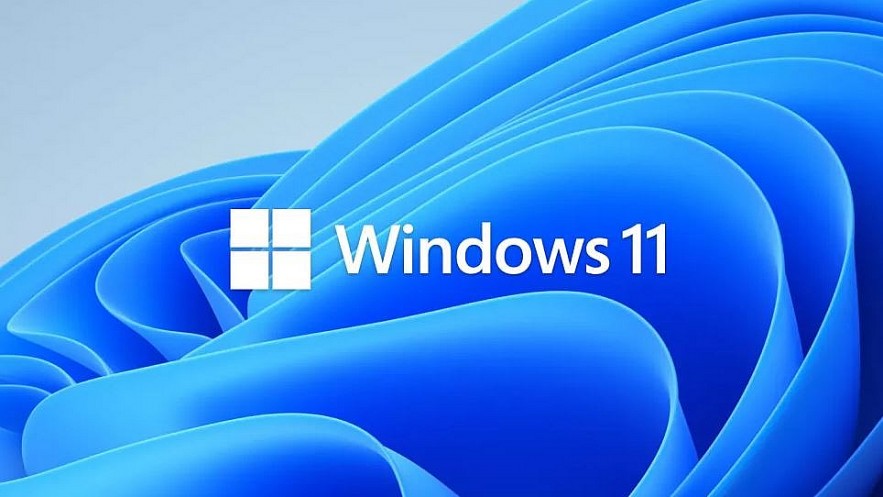 Photo: Microsoft
Windows 11 New features
The new Windows 11 design is meant to convey a "sense of calm and ease," though we simply see that as making the whole Windows experience a little easier to use and simplify the process of finding specific settings.
Here is a list of new features that we are expecting to see in Windows 11:
A new, more Mac-like interface. Windows 11 features a clean design with rounded corners, pastel shades and a centered Start menu and Taskbar.
Integrated Android apps. Android apps will be coming to Windows 11 and installable from within the new Microsoft Store via the Amazon Appstore. (There were a couple of ways to access Android apps on Windows 10, including if you had a Samsung Galaxy phone, but this will make it native. Note that Android apps will not be available upon the first release of Windows 11 in October.)
Widgets. While they've been around for a while (remember desktop gadgets on Windows Vista?), including in a recent Windows 10 update, you can now access widgets directly from the Taskbar and personalize them to see whatever you'd like.
Microsoft Teams integration. Teams is getting a face-lift and will be integrated directly into the Windows 11 Taskbar, making it easier to access (and a bit more like Apple's FaceTime). You'll be able to access Teams from Windows, Mac, Android or iOS.
Xbox tech for better gaming. Windows 11 will get certain features found in Xbox consoles, like Auto HDR and DirectStorage, to improve gaming on your Windows PC.
Better virtual desktop support. Windows 11 will let you set up virtual desktops in a way that's more similar to MacOS, toggling between multiple desktops for personal, work, school or gaming use. You can also change your wallpaper on each virtual desktop.
Easier transition from monitor to laptop, and better multitasking. The new OS includes features called Snap Groups and Snap Layouts -- collections of the apps you're using at once that sit in the Taskbar, and can come up or be minimized at the same time for easier task switching. They also let you plug and unplug from a monitor more easily without losing where your open windows are located.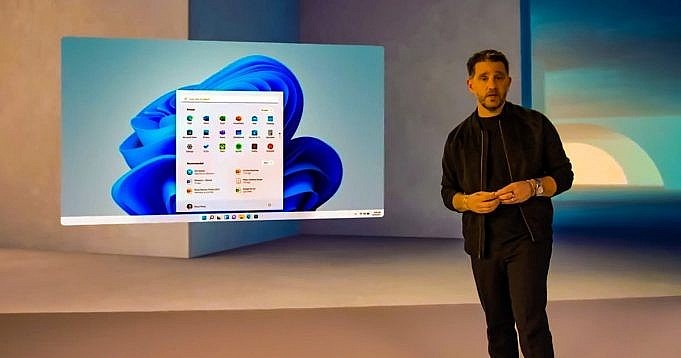 Photo: Techdocs
Will your computer be compatible with Windows 11?
Since newer PCs will be first to get the Windows 11 upgrade, it's no surprise that Microsoft wants you to purchase a new system. As part of its blog post, the company highlights several of the best laptops you can buy now that should be ready for Windows 11 on day one.
Acer Swift 5
Acer Swift X
Asus Zenbook Flip 13 OLED
Asus Zenbook 14 UX425
Alienware x15
Alienware x17
Dell XPS 13
HP Spectre x360 14
HP Envy x360 15
Lenovo Yoga 7 2-in-1 convertible
Lenovo Yoga Slim 7i Pro
Microsoft Surface Pro 7
Microsoft Surface Laptop 4
Samsung Galaxy Book Pro
Samsung Galaxy Book Pro 360
There are a few different ways to check if your Windows 10 PC is eligible for a free upgrade to Windows 11.
You can download Microsoft's PC Health Check app (right now if you're part of the Windows Insider program, or in the coming weeks if you're not) to see if your device is compatible, and if not, some details as to why. (Microsoft had pulled the app after it rolled out in June to add more information as to why devices may not be compatible, but as of late August, it's back online.)
You can use another open-source app called WhyNotWin11 to see if your device is compatible. Plus, here's how to check some hardware compatibility with Windows 11 without either tool.
Or go to Microsoft's website for a list of requirements. If you buy a new PC between now and the general release, that computer will also be eligible for the free upgrade, according to Cnet.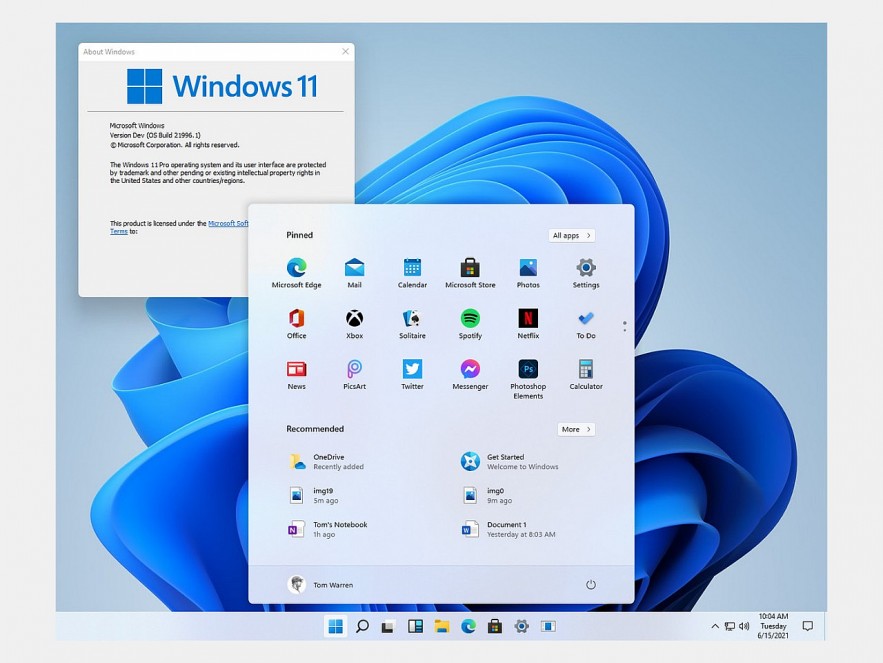 Photo: The Verge
What if your computer isn't compatible?
Even if your Windows 10 computer lacks some of the requirements for upgrading to Windows 11, you may still be able to manually download an unsupported version of the OS. The process would be similar to how many people could manually download Windows 10 free of charge. However, this version likely won't be eligible for updates from Microsoft.
In June, Microsoft opened up a Windows 11 beta for members of its Windows Insiders program. The beta caused some confusion this summer with its list of system requirements Windows 10 PCs needed to upgrade to Windows 11, and while Microsoft has since clarified those requirements - and provided a workaround for PCs that don't meet the minimum standards - it looks like technically unsupported machines won't receive Windows 11 software updates or potentially even security patches. Microsoft has said it will continue to support Windows 10 until Oct. 14, 2025, so you have four years to prepare for the inevitable.
How to download Windows 11 once it's generally available?
Once Windows 11 becomes generally available, you'll download it the same way you would any new version of Windows. Most users will go to Settings > Update & Security > Windows Update and click Check for Updates.
If available, you'll see Feature update to Windows 11. Click Download and install.
If you're already a Windows 10 user, Windows 11 will appear as a free upgrade for your machine.