Wintertime Kindness: NGOs Gift Blankets, Jackets for Needy Vietnamese Children
Winter can be a difficult time of year for children in northern region. Fortunately, these gifts will ease the struggles for children living in remote areas.
Blankets and jackets given to needy children in five Vietnam's provinces as a cold spell settles over Northern Vietnam.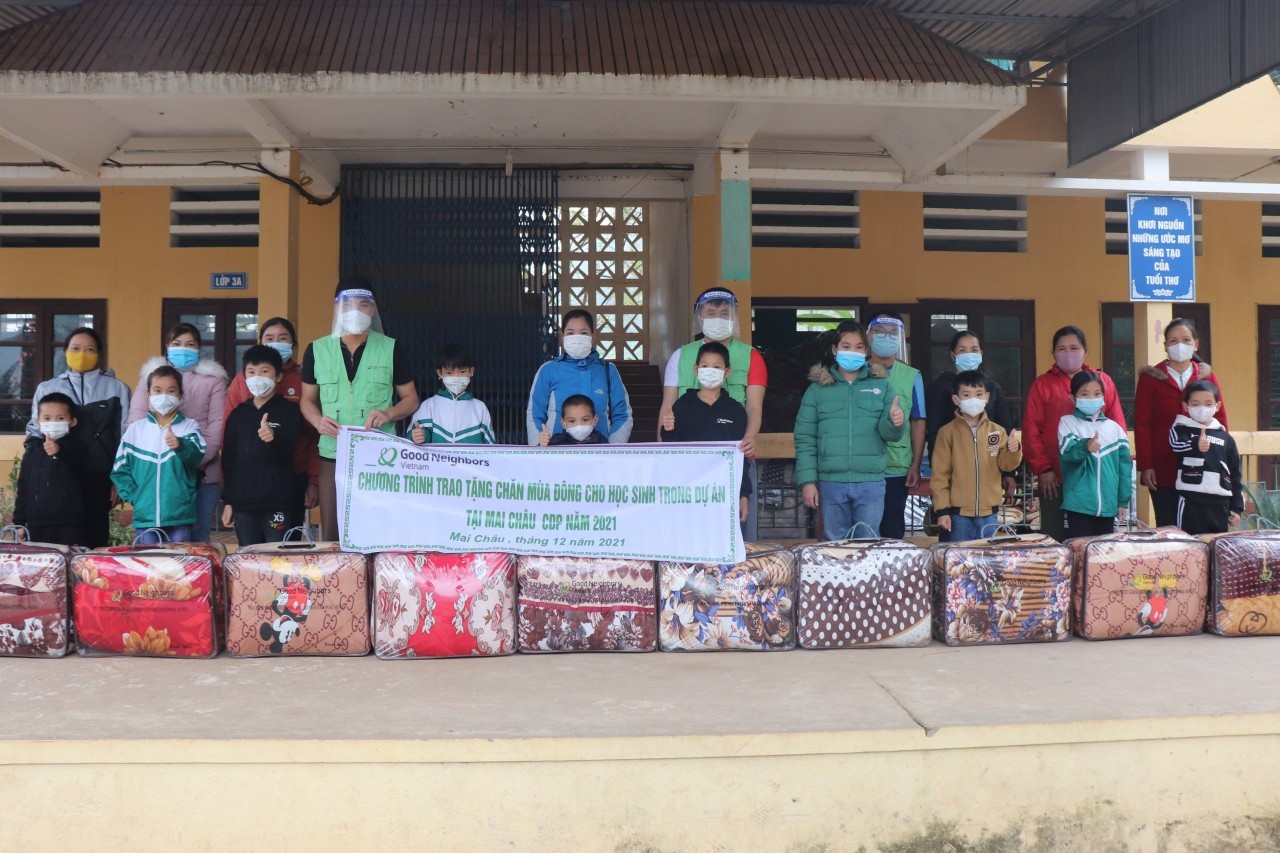 Good Neighbors International (GNI) in Vietnam hands over blankets to children with difficulties in Ha Giang, Hoa Binh, Tuyen Quang and Thanh Hoa provinces.
In winter, temperatures in northern mountainous provinces and north-central provinces can drop by up to four degrees Celsius to a low of 12 degrees Celsius, with some mountainous localities even seeing a drop to below nine degrees Celsius. When the weather is increasingly colder, children are inclined to suffer from illnesses due to their weak immune systems.
Warm blankets, worth more than VND 1 billion (USD 43.400), were given for 3,805 children in Ha Giang, Hoa Binh, Tuyen Quang and Thanh Hoa provinces by the Good Neighbors International (GNI) in Vietnam.
"I am very happy to receive gifts from the project. The blanket is nice and warm, helping us to have a warmer winter," said Ngan Th.H, Mai Chau district (Hoa Binh province).
Le Thi Hong, an officer in charge of child protection and community development project in Vinh Loc district (Thanh Hoa province) shared that the children's joy when receiving warm winter blankets is the driving force for project staff to fulfill the role of a loving bridge connecting sponsors with the sponsored children.
In addition to helping address the urgent needs of people with disabilities and orphaned children to have warm blankets in cold winter, the humanitarian goods also contribute to spreading love and care for disadvantaged people and children and helping them have a happy Tet (Lunar New Year).
Good Neighbors is an international, non-profit humanitarian organization that plans, implements and raises funds for the provision of services in child education, community development, health, sanitation, and disaster relief projects. GNI Vietnam is implementing Community Development Projects based on child sponsorship in four provinces: Ha Giang, Tuyen Quang, Hoa Binh and Thanh Hoa.
GNI staff often update the child's development situation as well as the child's living situation, grasping the children needs in terms of living and development conditions. From there, provide timely and appropriate support services. With its unremitting efforts, GNI has earned the trust of patrons. After more than 15 years of operation, GNI has connected and supported more than 15,200 children with difficult circumstances in four project provinces.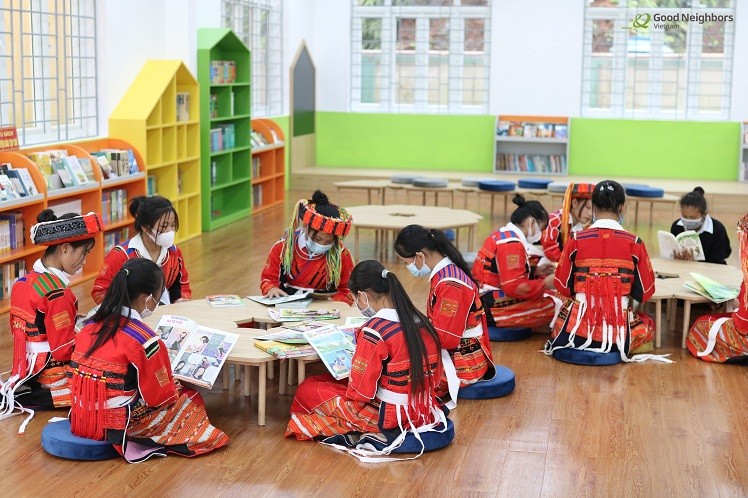 The Korean non-governmental organization Good Neighbors International (GNI) in Vietnam builds friendly library for Tan Bac Secondary School.
The program "Developing reading culture" was started by GNI in 2016 with the goal of creating reading habits, and increasing reading skills for students as well as the community through building and establishing friendly library, book support, reading skills training or reading festival organization.
As part of a series of activities to develop reading culture in Quang Binh district (Ha Giang province), GNI has supported Tan Bac Secondary School to build and set up a friendly library and install equipment such as bookshelves, reading tables, chairs, 1,761 books with a total value of more than VND 2 billion (USD 86.800). This is the second library in Quang Binh district and the 48th library that GNI supports to set up in the project areas.
With an open design, impressive layout and airy space, GNI hopes to help teachers and students of Tan Bac Secondary School access a friendly library environment with all the necessary equipment, a variety of books suitable for age and educational orientation, contributing to improving the quality of teaching and learning of the school.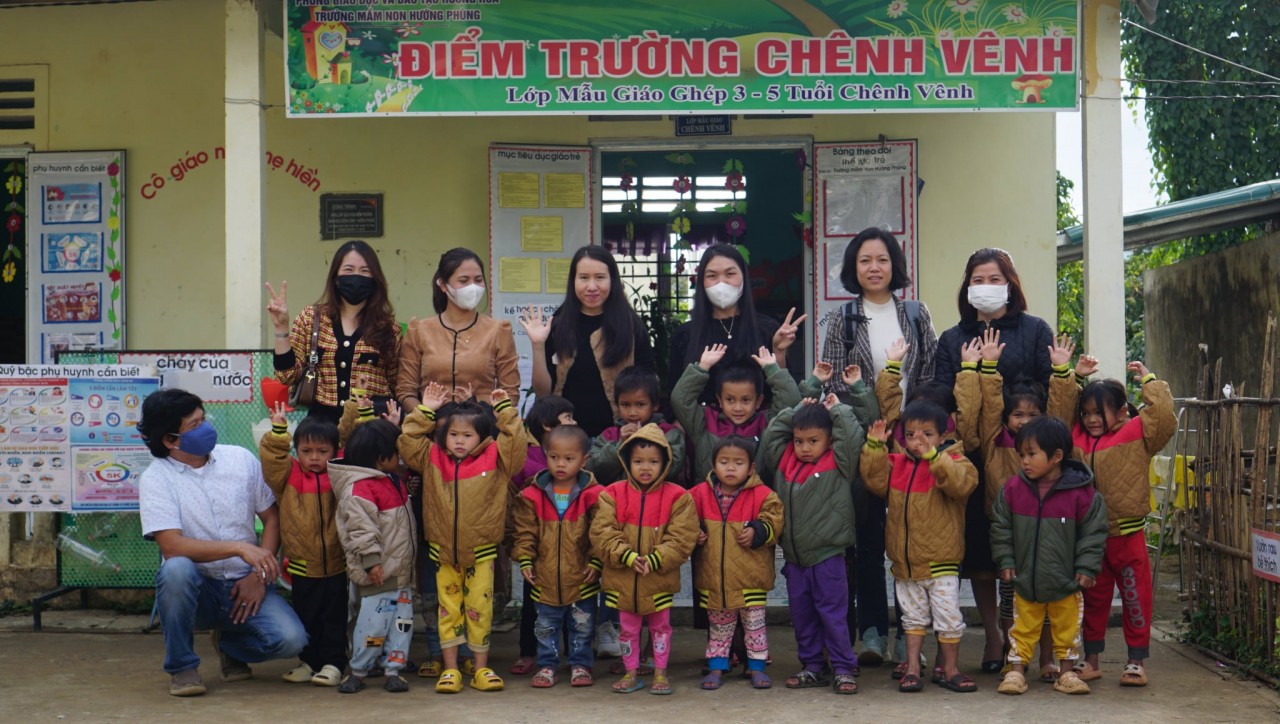 To help children overcome the chilly winter, MCNV staff gift new winter jackets to children in three villages of Huong Hoa district, Quang Tri province.
Elsewhere, 150 kindergarten and primary school children in three villages of Chenh Venh, Xa Ry and Ra Ly Rao (Huong Hoa district, Quang Tri province) on Dec.14 received new winter jackets, which were gifts from the staff of Medical Committee Netherlands – Vietnam (MCNV) in Vietnam.
Founded on November 18, 1968, by a team of dedicated Dutch doctors, MCNV's initial mission was to deliver aid from the Netherlands to Vietnam to support the country's resistant war. Most of the sponsorship was made through medical supplies, hospital building, the prevention of tuberculosis, malaria, etc.
In later years, MCNV has diversified its fields of operation, joining hands with Vietnam in the cause of development, with various projects in livelihood improvement, gender equality, rehabilitation, response to climate change, etc.
Quang Tri is MCNV's key beneficiary locality, where the organization started its supports for Vietnam in 1968.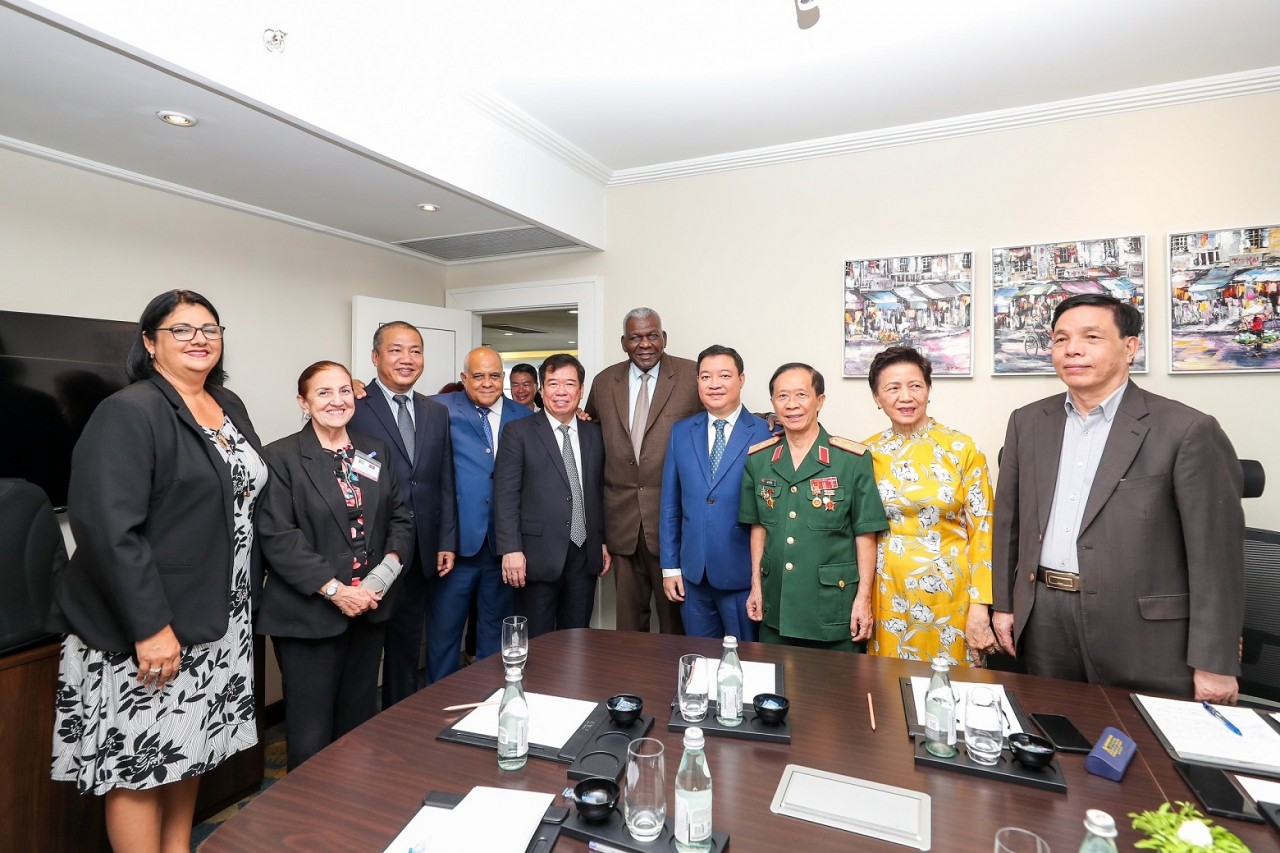 Friendship
President of the National Assembly of People's Power of Cuba Esteban Lazo Hernandez emphasized that Vietnam - Cuba is always united and faithful because they are one family.
September 27, 2023 | 15:11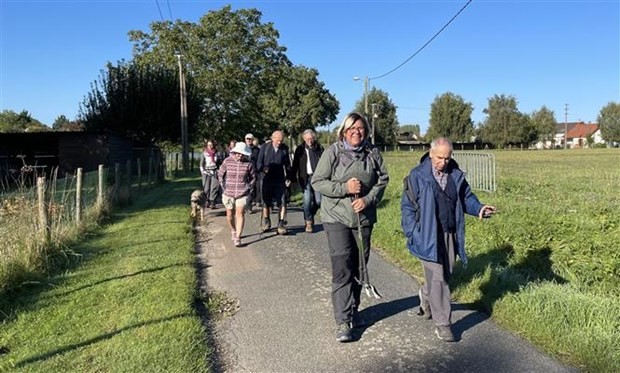 Friendship
The Children's Walk For Hope is a virtual event that will be held globally recently.
September 27, 2023 | 14:54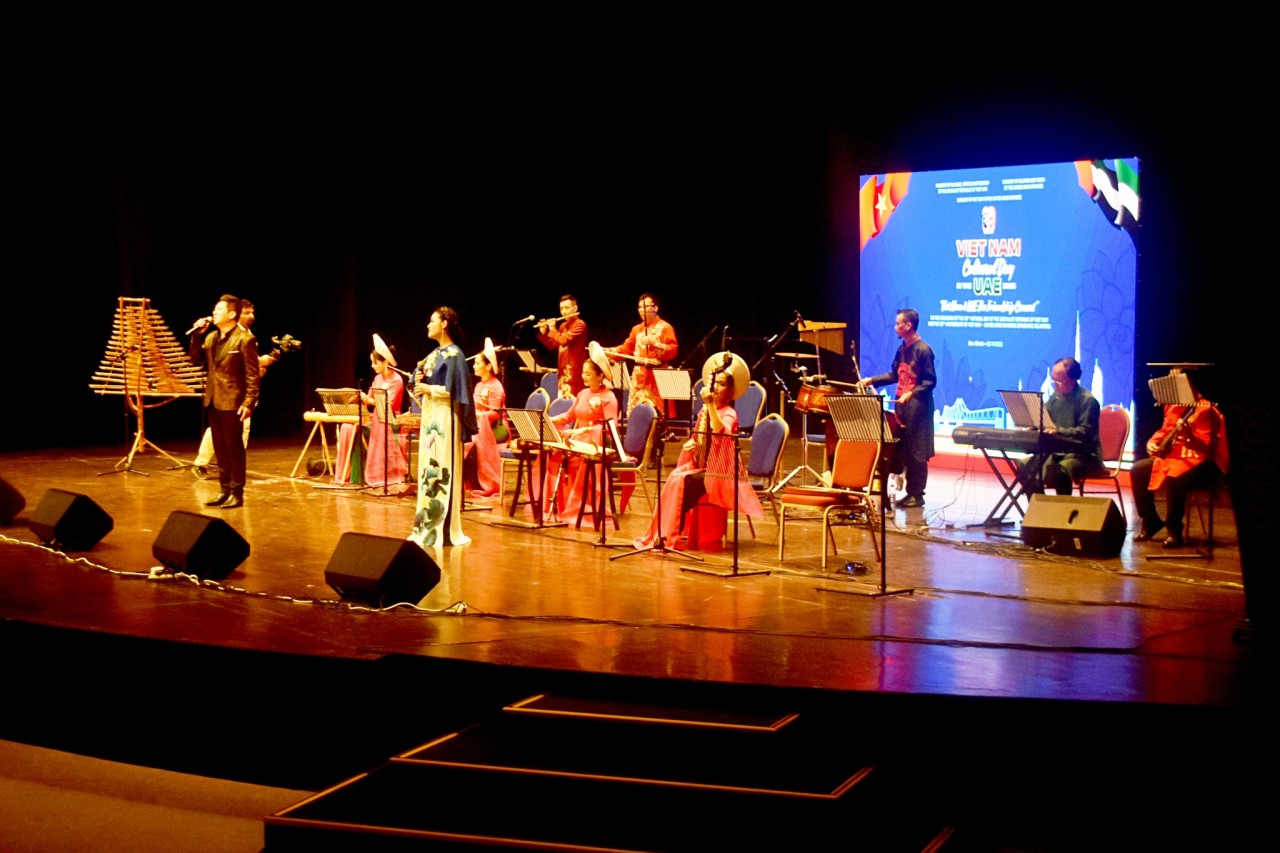 Friendship
A special art performance was held in the capital Abu Dhabi, gathering leading artists from Vietnam and the United Arab Emirates (UAE).
September 27, 2023 | 14:01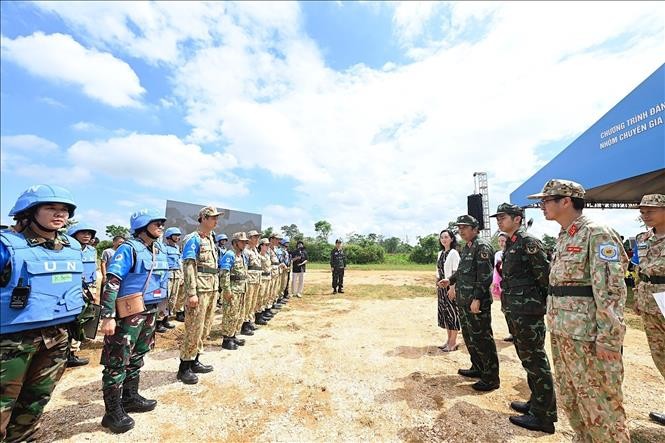 Friendship
Japan and representatives of State members of ASEAN Defence Ministers' Meeting Plus (ADMM-Plus) valued the preparations of Vietnam in hosting the Competency Evaluation Program for Prospective UN Peacekeepers (CEPPP) as well as outcomes of the program.
September 27, 2023 | 07:53