World breaking news today (December 23): Trump issues 26 more pardons
World breaking news today (December 23): Trump issues 26 more pardons. Meanwhile, French President improving after COVID diagnosis, Trudeau shuts out China again by rejecting Arctic gold deal, US Navy announces nuclear submarine passed through Strait of Hormuz and gold price also make headlines today.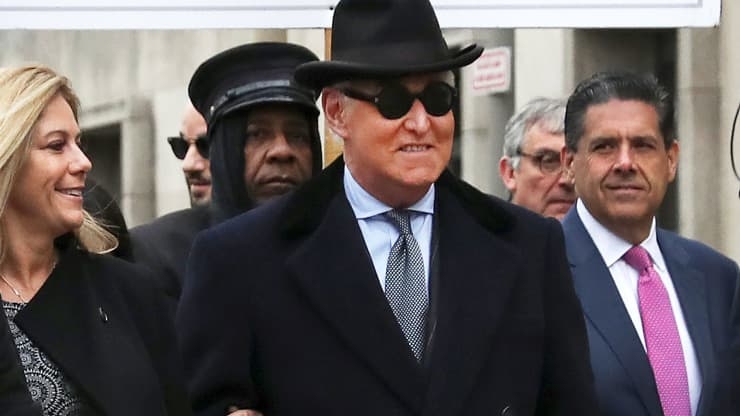 Roger Stone, former campaign adviser to U.S. President Donald Trump, arrives at the federal courthouse where he is set to be sentenced, in Washington, U.S., February 20, 2020. (Photo: Reuters)
Trump issues 26 more pardons
President Donald Trump on Wednesday night issued 26 pardons, including to his son-in-law Jared Kushner's father, and to his 2016 campaign manager Paul Manafort and Republican political operative Roger Stone, CNBC reported.
Manafort, 70, was among the first in Trump's inner circle to face charges that were brought on by Special Counsel Robert Mueller's probe into Russian interference in the 2016 presidential election.
Manafort thanked Trump on Twitter for sparing him from serving the bulk of his 7 and a 1/2-year prison sentence.
The Manhattan District Attorney's office is still seeking to prosecute Manafort for New York state crimes.
A judge had barred DA Cyrus Vance Jr. from pursuing that case to trial because of a claim that it would violate double jeopardy rules barring being prosecuted twice for the same conduct. Vance is appealing that decision.
Stone was convicted in November 2019 for lying under oath during a U.S. federal investigation of Russian interference in the 2016 election.
Earlier this year, Trump commuted Stone's three year and four-month-long sentence less than a week before the Republican operative was due to begin his prison term.
The real estate mogul Charles Kushner, whose son Jared Kushner is a senior White House advisor, was sentenced to two years in prison after pleading guilty in 2004 to 18 counts of tax evasion, witness tampering and making unlawful campaign donations.
Trump also pardoned Margaret Hunter, the estranged wife of former Rep. Duncan Hunter, R-Calif., who pled guilty to charges of misusing campaign funds for personal expenses.
Duncan Hunter, who was convicted in the same case of the same crimes, had been pardoned the night before by Trump in a first wave of pardons by the president, who refuses to concede he lost the presidential election to Joe Biden.
Trump on Tuesday issued pardons to 15 people, including two men convicted as part of special counsel Robert Mueller's investigation, and four former Blackwater USA guards who were convicted in the killings of 14 unarmed Iraqi civilians in Baghdad in 2007.
Others who received pardons included ex-GOP Rep. Chris Collins of Buffalo, New York, who illegally tipped of his son to a failed drug trial in a pharmaceuticals company.
French President Macron improving after COVID diagnosis
French President Emmanuel Macron's health is showing signs of improvement after he tested positive for COVID-19 on Dec. 17, his office said on Wednesday, as reported by Reuters.
Macron has been self-isolating at Versailles, and BFM TV this week broadcast live images of him chairing a government ministerial meeting via an audiovisual link.
He has said that although he will be working at a slower pace as he recovers, he will continue to tackle top-priority issues such as France's response to the COVID pandemic and Brexit.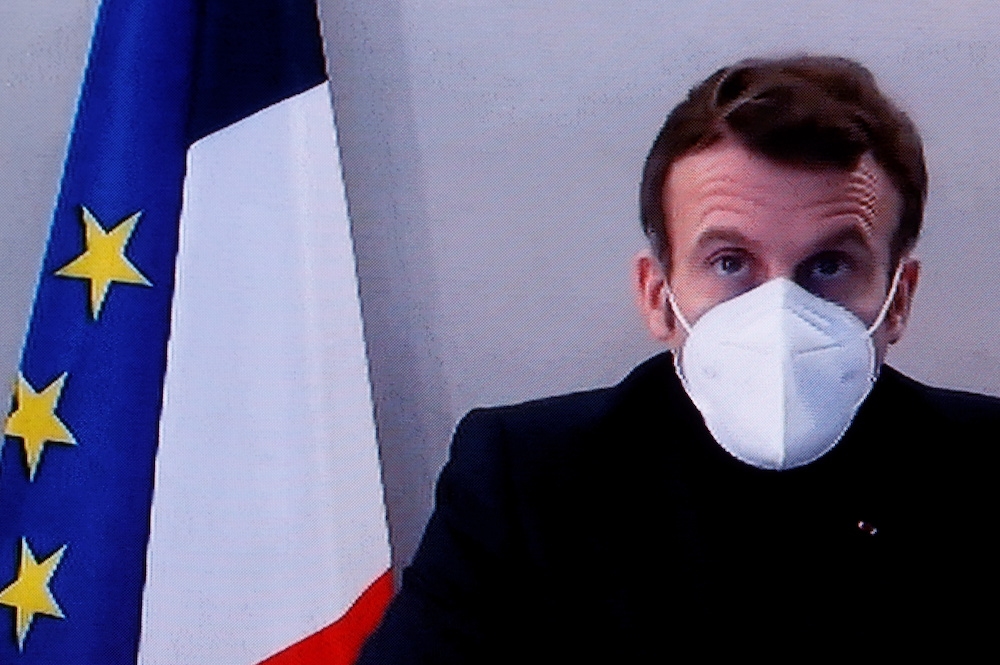 French President Emmanuel Macron's health is showing signs of improvement (Photo: Malay Mail)
Trudeau shuts out China again by rejecting Arctic gold deal
Canadian Prime Minister Justin Trudeau's government rejected a plan by China's Shandong Gold Mining Co. to acquire a gold miner that operates in the Canadian Arctic, potentially inflaming a diplomatic feud, Bloomberg reported.
TMAC Resources Inc. owns the Hope Bay gold mine in the northern territory of Nunavut, an operation that includes a port and air strips. Shandong, an acquisitive state-backed metal producer, agreed to buy the Toronto-based company for about $150 million in May. In October, TMAC received notice the government had ordered a national security review.
The Canadian miner said late Monday an order had been issued under the Investment Canada Act for Shandong not to proceed with the takeover. Shandong confirmed the rejection in a statement Tuesday, citing a decision made for the "purpose of safeguarding national security."
The Chinese Embassy in Ottawa sees any politicization of economic co-operation as wrong, a spokesperson said by email late Tuesday, calling on the Canadian government to foster a fair market for all foreign investors.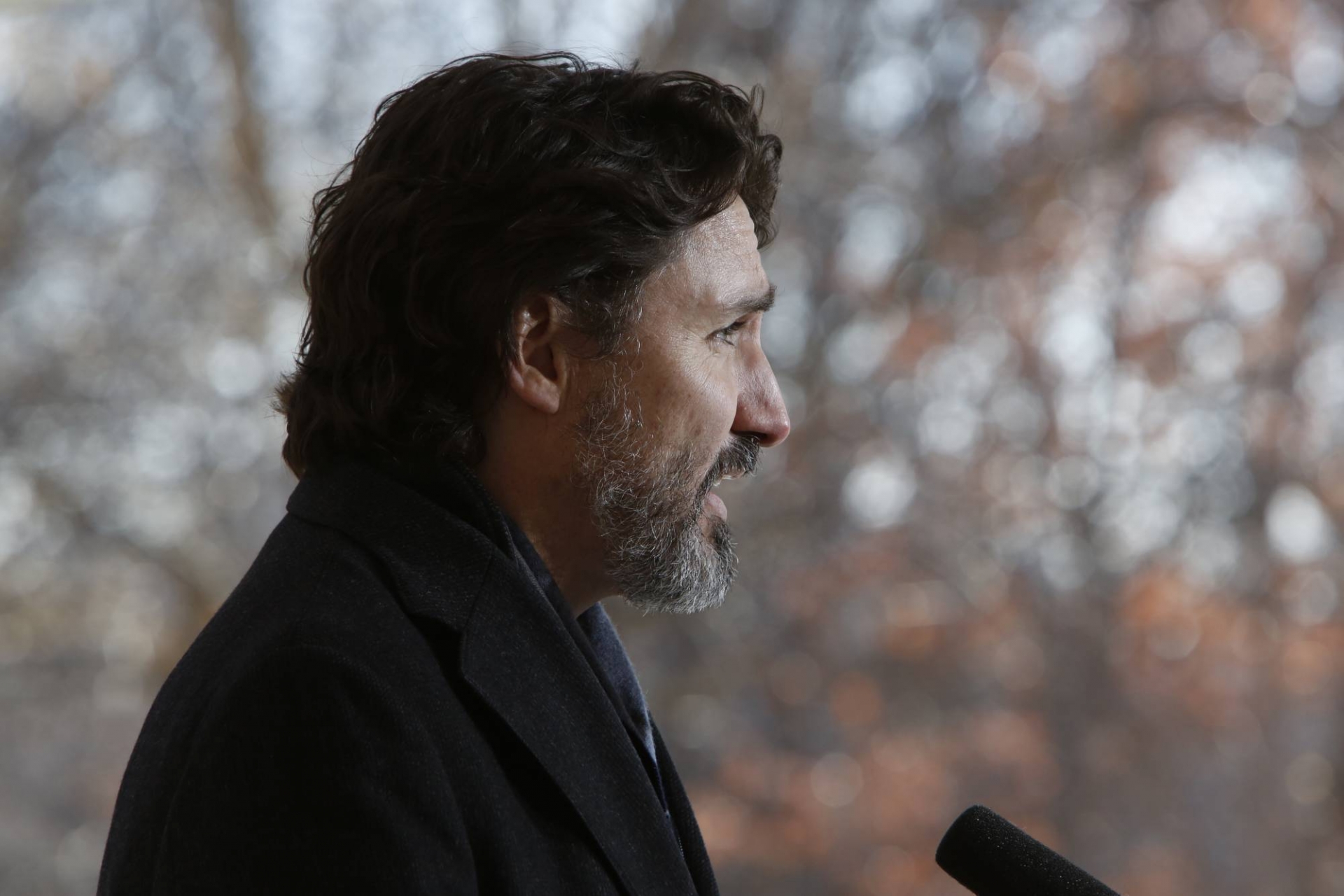 Canadian Prime Minister Justin Trudeau speaks during a news conference on Friday (Photo: Bloomberg)
A spokesperson for the Canadian industry ministry said she was restricted in explaining why the Shandong deal was rejected, citing confidentiality provisions of the investment act. "Canada remains open to investments that create jobs, growth, access to global trade and value chains, and long-term prosperity for Canadians, while protecting Canada's national security interests," Sophy Lambert-Racine said by email Tuesday.
TMAC plunged as much as 19%, the most intraday since March, and was down 11% to 1.16 Canadian dollars as of 12:05 p.m. in Toronto. The shares have declined 70% this year.
Security observers have said a sale could be a threat to Canada because it would give China greater access to the Northwest Passage and is close to Canadian early warning radar facilities in the Arctic.
The Trudeau government's rejection of the deal might not be the end of the story, according to Stephanie Carvin, a professor at Carleton University in Ottawa and former government intelligence analyst.
US Navy announces nuclear submarine passed through Strait of Hormuz amid tensions with Iran
An American nuclear-powered guided-missile submarine traversed the strategically vital waterway between Iran and the Arabian Peninsula on Monday, the U.S. Navy said, a rare announcement that comes amid rising tensions with Iran.
According to Navy Times, the Navy's 5th Fleet based in Bahrain said the Ohio-class guided-missile submarine USS Georgia, accompanied by two other warships, passed through the Strait of Hormuz, a narrow passageway through which a fifth of the world's oil supplies travel.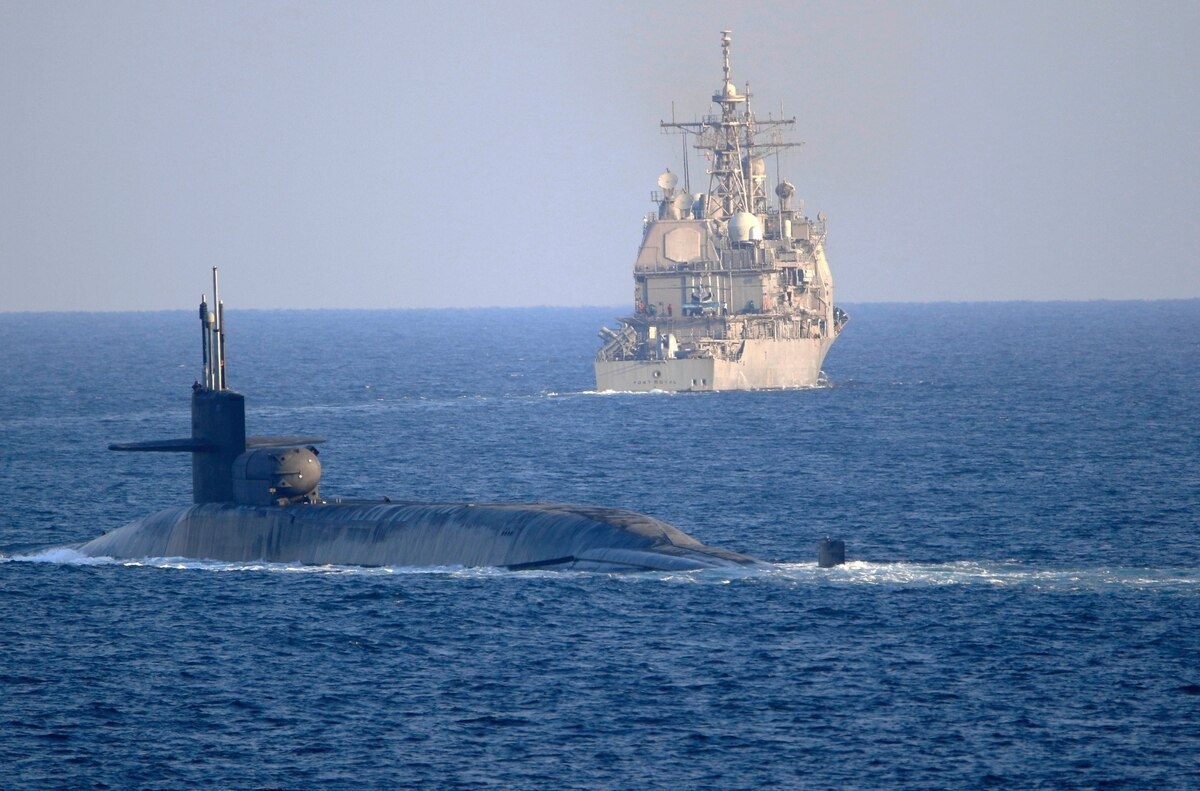 The guided-missile submarine USS Georgia, front, with the guided-missile cruiser USS Port Royal, transits the Strait of Hormuz in the Persian Gulf on Dec. 21, 2020 (Photo: AP)
The unusual transit in the Persian Gulf's shallow waters, aimed at underscoring American military might in the region, follows the killing last month of Mohsen Fakhrizadeh, an Iranian scientist named by the West as the leader of the Islamic Republic's disbanded military nuclear program. It also comes some two weeks before the anniversary of the American drone strike in January that killed top Iranian military commander Gen. Qassem Soleimani. Iran has promised to seek revenge for both killings.
The Ohio-class ballistic-missile submarine's presence in Mideast waterways signals the U.S. Navy's "commitment to regional partners and maritime security," the Navy said, demonstrating its readiness "to defend against any threat at any time." The USS Georgia is armed with 154 Tomahawk land-attack cruise missiles and can host up to 66 special operations forces, the Navy added.
Gold price forecast – gold markets bounce from the 50 day EMA
Gold bounced on Wednesday, as the 50 day EMA has offered a significant amount of support. Furthermore, there is a short-term gap just below that has held.
Gold markets have shown a bit of resiliency near the 50 day EMA during the Wednesday session, as we have formed a bit of gap just below there as well. By doing so, it suggests that the market is going to continue to go towards the $1900 level and beyond. All things being equal, this is a market that will continue to get a bit of a boost due to the stimulus efforts around the world, not the least of which would be American stimulus. At the end of the day, we have tested the 200 day EMA underneath and bounced significantly from it, suggesting that the longer-term trend is very much intact, as reported by FX Empire.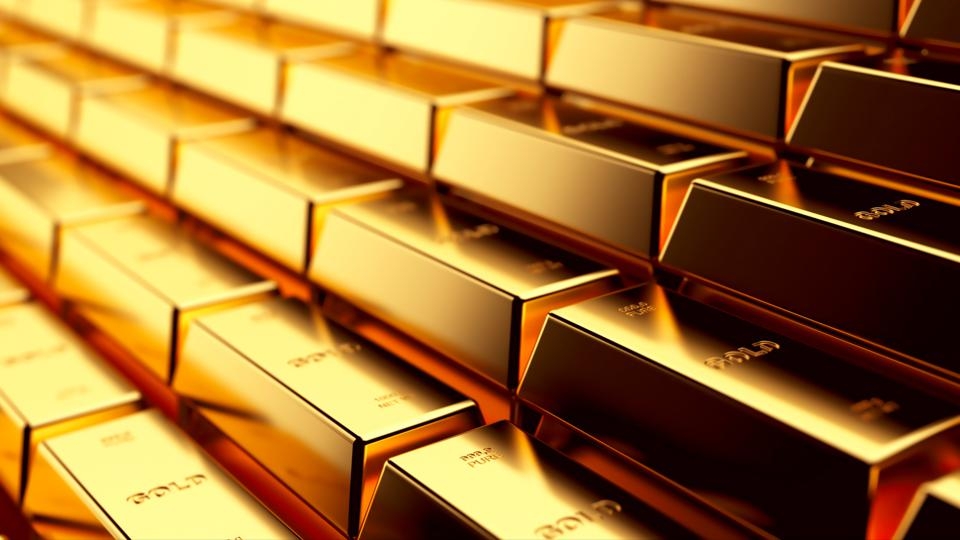 (Photo: Forbes)