World breaking news today (June 16): Joe Biden issues stern warning to Russian President Vladimir Putin
World breaking news today (June 16): Joe Biden issues a stern warning to Russian President Vladimir Putin. Meanwhile, social media says happy birthday to Donald Trump, China sends record 28 fighter jets toward Taiwan and gold price also make headlines today.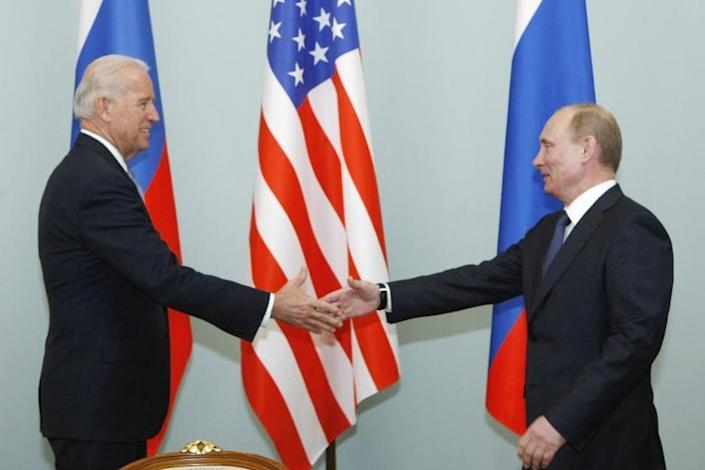 (Photo: Yahoo News)
Joe Biden issues a stern warning to Russian President Vladimir Putin
President Joe Biden issued a stern warning to Russian President Vladimir Putin on Monday, saying Alexei Navalny's death would show Russia "has little or no intention of abiding by basic fundamental human rights" after Putin gave an interview to NBC News where he said he couldn't guarantee Navalny's survival.
Biden will hold his first in-person meeting with Putin since taking office on Wednesday in Geneva, as reported by Forbes.
Biden added he's approaching the meeting by viewing Putin as a "worthy adversary" and "tough," but added he will look for common ground where the U.S. and Russia can cooperate.
The president also reiterated his belief that Putin has ordered killings in the past, but said, "I don't think it matters a whole lot in terms of this next meeting we're about to have."
"It would be a tragedy," Biden said of Navalny's death. "It would do nothing but hurt [Putin's] relationships with the rest of the world, in my view, and with me."
Social Media Says Happy Birthday Donald Trump
Donald Trump's supporters have wished him a happy birthday, as the former president turns 75 years old today.
Donald J. Trump was born on June 14, 1946, in New York City. His birthday falls on Flag Day, which commemorates the adoption of the Stars and Stripes as the official flag of the United States.
According to News Week, any Americans will celebrate the day—which is not an official federal holiday—by displaying the flag in front of their homes.
Trump became president of the United States at the age of 70, making him (at that time) the oldest president to be inaugurated. However, President Joe Biden was 78 years old when he was inaugurated, taking over from Trump as the oldest president ever.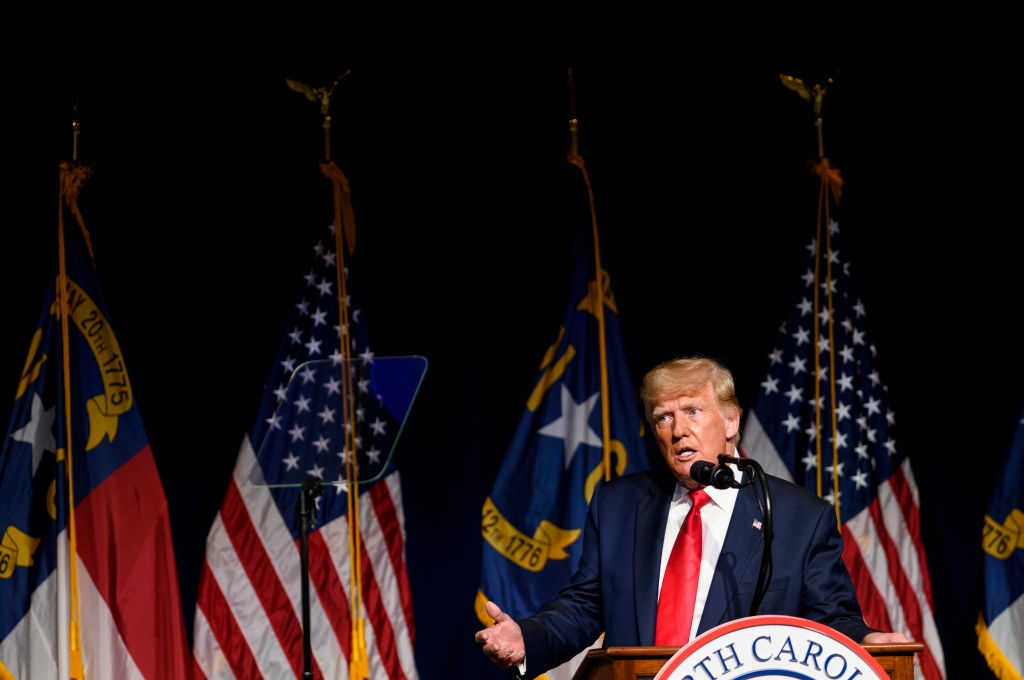 (Photo: News Week)
Despite Trump being permanently suspended from Twitter, his supporters are still using the social media platform to wish him a happy birthday. "Happy Birthday Mr. President" is trending on Twitter at the time of writing, with more than 3,500 tweets including the phrase.
Juanita Broaddrick said: "I stayed up till midnight to say... HAPPY 75th BIRTHDAY TO THE BEST PRESIDENT EVER, Donald J. Trump. America [loves] you and misses you."
ACTforAmerica said: "Happy Birthday to [the] best President Donald J Trump!"
Republican political commentator Paris Dennard said: "Join me in wishing our 45th President of the United States, Donald J. Trump, a very special Happy 75th Birthday!"
However, other Twitter users have pointed out that Trump is no longer on Twitter so many not see the messages, like Rodrigo, who said: "Not yall tweeting 'happy birthday president trump' when he [is] not [the] president and can't even see yalls tweets"
China sends record 28 fighter jets toward Taiwan
China flew a record 28 fighter jets toward the self-ruled island of Taiwan on Tuesday, the island's defense ministry said, the largest such display of force since Beijing began sending planes on a near daily basis last year, abc News reported.
Taiwan's air force deployed its combat air patrol forces in response and monitored the situation in the southwestern part of the island's air defense identification zone with its air defense systems, the Ministry of National Defense said.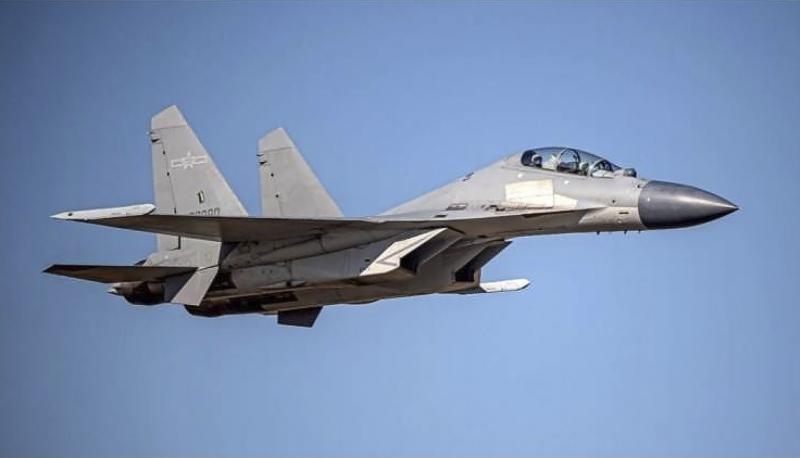 (Photo: AP)
The planes included various types of fighter jets including 14 J-16 and six J-11 planes, as well as bombers, the ministry said.
China's show of force comes after leaders of the Group of Seven industrialized nations issued a statement Sunday calling for a peaceful resolution of cross-Taiwan Strait issues and underscored the importance of peace and stability.
Chinese Foreign Ministry spokesperson Zhao Lijian on Tuesday said the G-7 was deliberately "interfering in China's internal affairs."
"China's determination to safeguard national sovereignty, security and development interests is unwavering," he said.
Masks off, mortarboards on: Wuhan graduates celebrate 18 months after COVID-19 outbreak in city
A huge red banner welcomed more than 11,000 students in Wuhan for a massive graduation ceremony more than a year after the city was battered by the first global outbreak of COVID-19.
Students in navy gowns and mortarboards sat in crowded rows, without social distancing or face masks, beneath the sign that read: "Welcoming the graduates of 2020 back home. We wish you all a great future."
COVID-19 first emerged in late 2019 in Wuhan, capital of central China's Hubei province, sending the city of 11 million into one of the world's strictest lockdowns.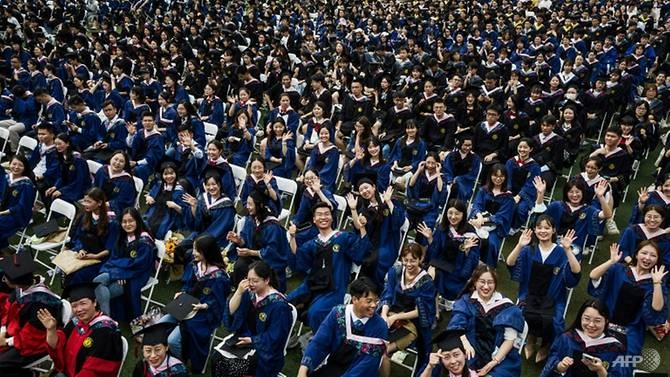 Restrictions were not eased until April when the city started to re-open after 76 days of it being closed off, although schools remained shut for longer.
The city held limited graduation ceremonies last year, with Wuhan University hosting a mostly online event in June last year, with the students and teachers who did attend all in masks.
More than 2,200 people at Sunday's (Jun 13) ceremony were graduates who could not attend their graduation last year due to tight virus restrictions.
China has since largely contained the outbreak while keeping precautions high, including tight border controls, quarantines, mandatory online "health codes" and varying restrictions on domestic travel, CNA reported.
Gold price forecast – gold markets recover after initial selloff
Gold markets initially sold off on Monday to reach down towards the $1850 level but have recovered quite a bit since then.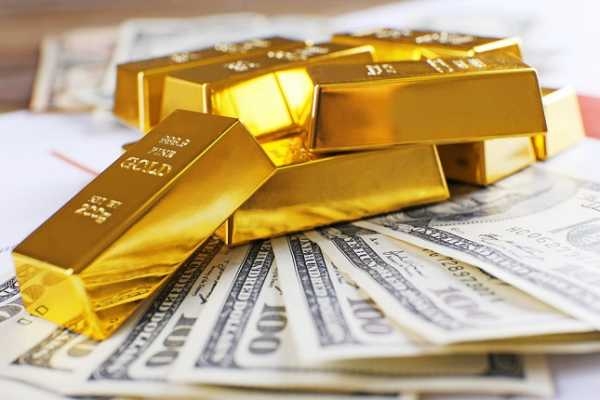 (Photo: FX Empire)
Gold markets have initially fallen a bit during the trading session on Monday, to reach down towards the $1850 level. That is an area that has been important more than once, as it was not only support over the last couple of weeks but has also been significant resistance previously. Because of this, the market seems to offer quite a bit of "market memory" on display, as it was important more than once. The 50 day EMA is starting a resource $1850 level as well, so that of course should add more credence to the idea of the area holding, as reported by FX Empire.