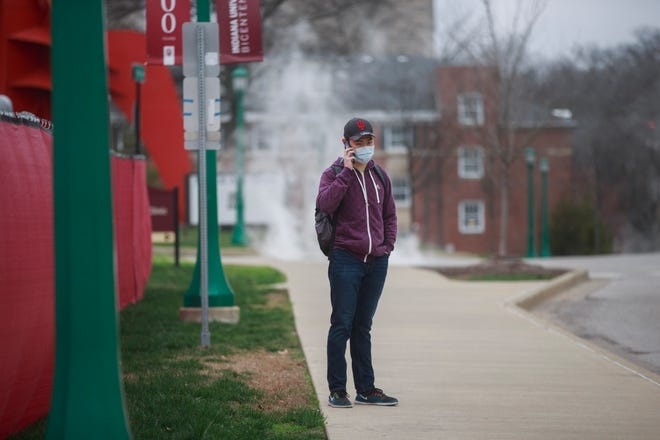 Newly enrolled international students whose colleges and universities are operating entirely online this fall won't be allowed to enter the U.S (Photo: USA Today)
New foreign students studying online-only course can't enter US
Newly enrolled international students whose colleges and universities are operating entirely online this fall won't be allowed to enter the U.S. after all, ICE has confirmed.
ICE announced on Friday that its guidance granting visa flexibility to nonimmigrant students only applies to those who were actively enrolled at American schools on March 9.
"Nonimmigrant students in new or initial status after March 9 will not be able to enter the U.S. to enroll in a U.S. school as a nonimmigrant student for the fall term to pursue a full course of study that is 100 percent online," the agency said.
It told designated school officials not to issue a Form I-20 to an international student in new or initial status who is outside of the U.S. and plans to take classes fully online.
ICE initially issued guidance that allowed international students to remain in active status even if their university paused classes or moved them online.
It changed that rule in early July, sending many students and higher education institutions scrambling.
One week after announcing the rule change, with a widespread backlash, ICE agreed to issue a more flexible March guidance.
Friday's announcement confirms that the March guidance applies to the fall school term and precludes entry by newly enrolled students from overseas. The confirmation did not come entirely as a surprise because of the wording of the March guidelines, as reported by NPR.
China launches its first unmanned mission to Mars
China successfully launched an unmanned probe to Mars on Thursday in its first independent mission to another planet. The move is considered the country's display of China successfully launched an unmanned probe to Mars on Thursday in its first independent mission to another planet.
China's largest carrier rocket, the Long March 5 Y-4, blasted off with the probe at 12:41 p.m. (0441 GMT) from Wenchang Space Launch Centre on the southern island of Hainan, Reuters reported.
The probe is expected to reach Mars in February where it will try to land in Utopia Planitia, a plain in the northern hemisphere, and deploy a rover to explore for 90 days.
If successful, the Tianwen-1, or "Questions to Heaven", the name of a poem written two millennia ago, will make China the first country to orbit, land and deploy a rover in its inaugural mission.
China previously made a Mars bid in 2011 with Russia, but the Russian spacecraft carrying the probe failed to exit the Earth's orbit and disintegrated over the Pacific Ocean.
Eight spacecraft - American, European and Indian - are currently either orbiting Mars or on its surface, with other missions underway or planned.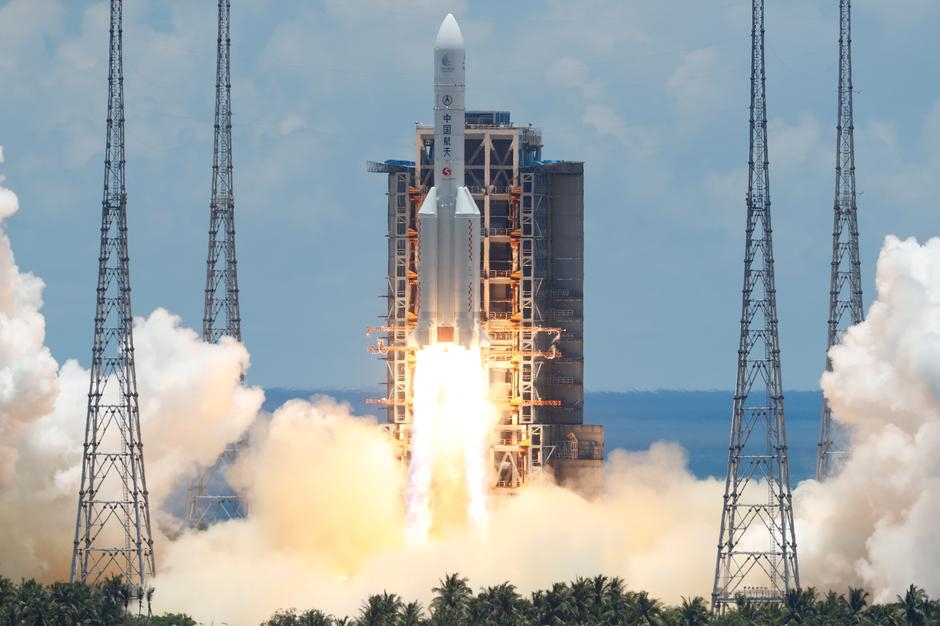 China successfully launched an unmanned probe to Mars on Thursday in its first independent mission to another planet (Photo: Reuters)
18 face federal charges after arrests at courthouse protests in Portland
18 people face federal charges for their alleged roles during protests this week at the US Courthouse in Portland, according to the office of the US Attorney for the District of Oregon.
The statement says the facility is protected by the US Marshals Service and officers from the Federal Protective Service, Homeland Security Investigations, and US Customs and Border Protection.
As reported by CNN, five people were arrested during a protest that started Monday night, seven people for Tuesday night's incidents and six were detained in one than began Wednesday.
Four people are accused of assaulting an officer. Another faces an arson charge. Most are charged with failing to comply with a lawful order, according to the US Attorney's office.
All have made a first court appearance and been released, prosecutors said.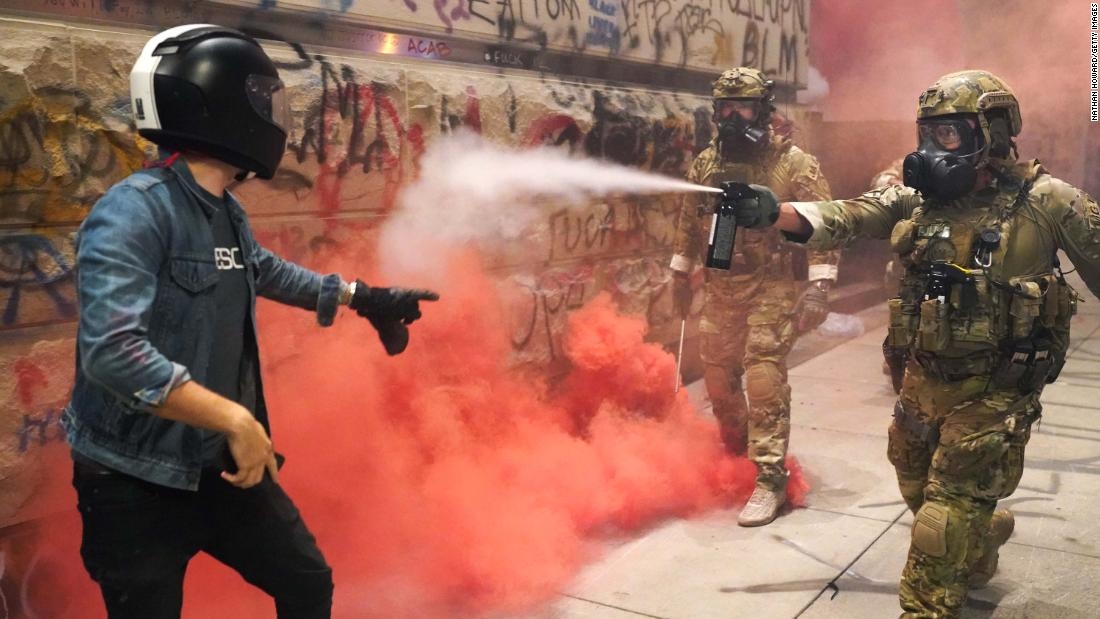 18 people face federal charges for their alleged roles during protests this week at the US Courthouse in Portland (Photo: CNN)
Streets in South Korea's Busan inundated with floodwater
Intense rainfall combined with a high tide on Friday caused flooding in Busan, South Korea's busiest port and second-biggest city. The seasonal rains show the sane flood potential this year as in China and Japan.
The rain gauge in Busan captured 202mm (8 inches) during the previous 36 hours as a proper depression formed on the seasonal rain front, known as "jangma" in South Korea.
Three people were reportedly found dead in submerged cars in Busan on Thursday night. Another person is missing after being swept away by an overflowing river in Ulsan, to Busan's north.
Disaster management officials reported that 195 people were evacuated and 51 people rescued nationwide.
Ulsan and Busan were two of the worst affected cities, with mudslides reported, hundreds of homes flooded, and roads and other transport links made impassable by floodwater. Power outages were also reported in Gyeonggi province in the northwest of the country, while some parts of Seoul's intercity highways were closed due to flood water, Al Jazeera reported.
Flooding in Busan on July 23 (Video: junyngeee/Storyful)
Gold prices hit another landmark, silver rates surge 15% in just 5 days
Gold prices in India continued their record-breaking rally this week with rates piercing through the ₹51,000 barrier. On MCX, August gold futures settled 0.6% higher on Friday at ₹51,010 per 10 gram after hitting a new high of ₹51,184 earlier in the session, tracking a rally in global markets. Silver futures on MCX edged higher to finish at ₹61,221 a kg. On a weekly basis, gold rose about 4% while silver surged about 15%.
In global markets, gold crossed the $1,900 per ounce ceiling on Friday for the first time since 2011. A worsening US-China row has added to concerns about global economy that is already grappling with a resurgence in coronavirus cases in many countries.
In yet another escalation in US-China relations, Beijing ordered Washington to close its consulate in the city of Chengdu after US asked China to close its Houston consulate.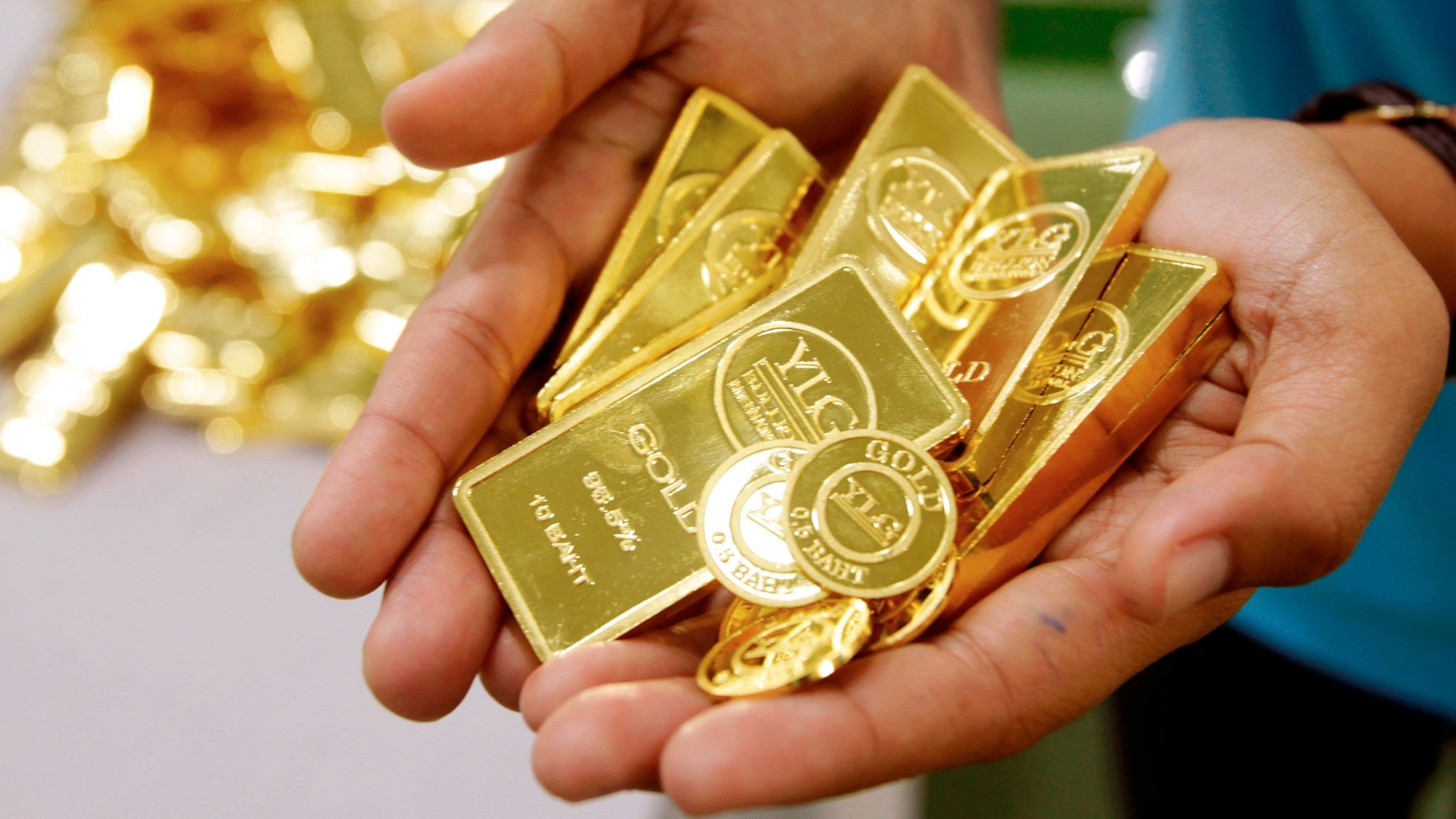 (Photo: VIR)
Also boosting gold's safe-haven appeal is a continuous surge in COVID-19 cases across the world that has infected over 1.57 crore people and claimed 6.3 lakh lives.
A weak dollar has also helped support the gold's rally. A weaker dollar usually spurs buying of dollar-priced commodities because they become cheaper for holders of other currencies.
In India, gold prices have surged over 30% so far this year. Analysts say that silver has surged on hopes of a rebound in industrial activity and some investors perceiving silver as being undervalued compared to gold.
Jasmine Le