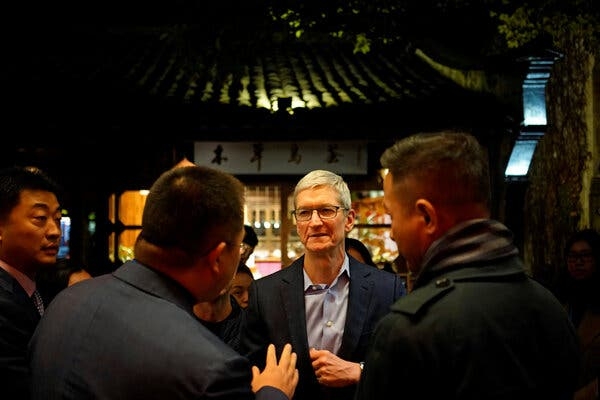 U.S. Imposes Sanctions on 11 Chinese Companies Over Human Rights (Photo: Blog)
U.S. Imposes Sanctions on 11 Chinese Companies Over Human Rights
The U.S. Commerce Department on Monday added 11 Chinese companies implicated in what it called human rights violations in connection with China's treatment of its Uighurs in Xinjiang in western China to the U.S. economic blacklist, Reuters reported.
The department said the companies were involved in using forced labor by Uighurs and other Muslim minority groups. They include numerous textile companies and two firms the government said were conducting genetic analyses used to further the repression of Uighurs and other Muslim minorities.
Blacklisted firms cannot buy components from U.S. companies without U.S. government approval.
It was the third group of companies and institutions in China added to the U.S. blacklist, after two rounds in which the Trump administration cited 37 entities it said were involved in China's repression in Xinjiang.
"Beijing actively promotes the reprehensible practice of forced labor and abusive DNA collection and analysis schemes to repress its citizens," Commerce Secretary Wilbur Ross said in a statement.
The Chinese Embassy in Washington declined to comment.
Two members of Brazilian President test positive for coronavirus
Two members of Brazilian President Jair Bolsonaro's cabinet said they had contracted the novel coronavirus (COVID-19) on Monday.
Minister of Education Milton Ribeiro and Minister of Citizenship Onyx Lorenzoni announced that their tests came back positive. They began treatment immediately and would continue to work from home.
Bolsonaro was diagnosed with COVID-19 ten days ago and has been convalescing at his official residence in the capital Brasilia, with no complications.
Lorenzoni said via Twitter that he felt the first symptoms on Thursday and began taking medication on Friday, the same day he took the test, including azithromycin, invermectin and chloroquine.
So far, four cabinet members have tested positive, in addition to other officials.
Brazil has the world's second-largest COVID-19 outbreak after the United States, with about 2.1 million cases of infection and 80,000 deaths, as reported by Xinhuanet.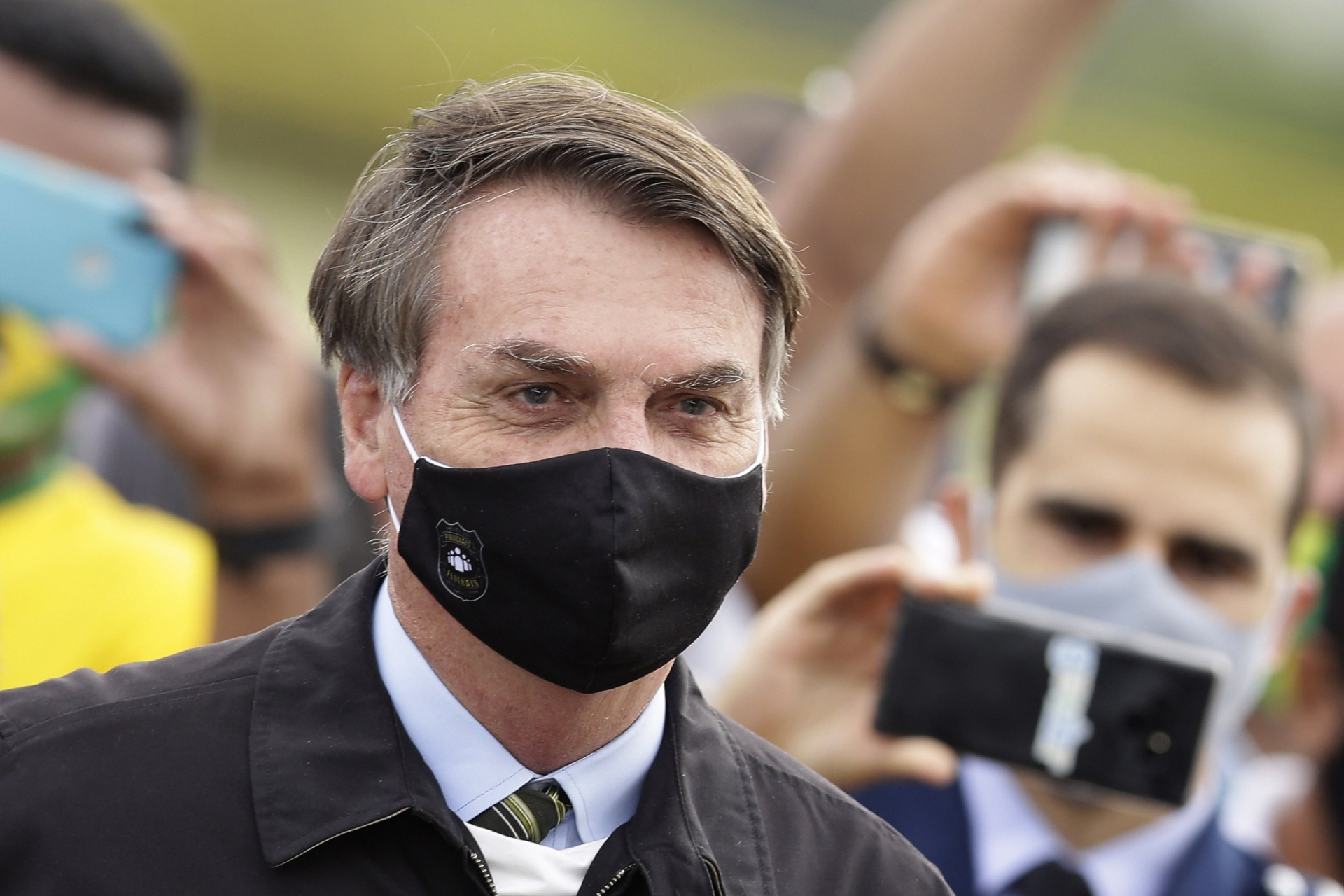 Two members of Brazilian President Jair Bolsonaro's cabinet said they had contracted the novel coronavirus (Photo: AP News)
Monsoon floods in India, Nepal displace 4 million
Floods and mudslides triggered by heavy monsoon rains have displaced millions in India, Nepal and Bangladesh. Nearly 200 people are reported to be dead and many are still missing, DW said.
About 4 million people have been displaced in South Asia due to flooding caused by heavy monsoon rains. At least 189 people have died and dozens are missing in India, Nepal and Bangladesh, officials said.
In the northeastern Indian state of Assam, over 2.75 million people have been displaced by three waves of floods since May, according to a state government official.
Authorities said the floods have also killed more than 100 animals in Assam's Kaziranga National Park, home to an estimated 2,500 rare one-horned rhinos.
In Bangladesh, at least 2.6 million people have been affected by overflowing rivers, with at least 67 people killed over the last two weeks. Authorities said up to 40% of the low-lying country could be inundated.
Nepal has reported nearly 110 deaths since June from landslides and flash floods, which are affecting 26 of the country's 77 districts. A government official said the death toll is expected to rise as 48 people are still missing in the Himalayan nation.
Authorities in both Bangladesh and Nepal have cautioned that rising waters could lead to further flooding.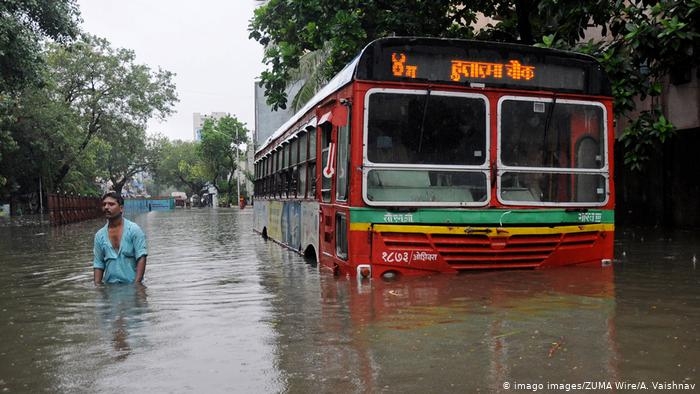 Floods and mudslides triggered by heavy monsoon rains have displaced millions in India, Nepal and Bangladesh (Photo: ZUMA Wire)
Poland's ex-transport minister arrested in corruption probe
According to Euro News, The former MP, named only as "Sławomir N.", was detained on suspicion of corruption and operating within an organised crime group.
Two other men from Gdansk - a former military commander and a businessman - have also been detained.
The investigation was jointly conducted with the District Prosecutor's Office in Warsaw, Special Anti-Corruption Prosecutor's Office in Kyiv, and the National Anti-Corruption Bureau (NABU) of Ukraine.
The organised crime group is suspected of operating between 2016 and 2019, led by the former head of Ukravtodor who "received illegal benefits" in office.
When Ukrainian companies could not complete road construction contracts, they were offered extensions in exchange for "improper advantage", it is alleged by prosecutors.
Authorities say the total amount of credit funds used by the group to obtain illegal funds exceeds €270 million.
The charges against "Sławomir N." could carry a maximum prison sentence of up to 12 years.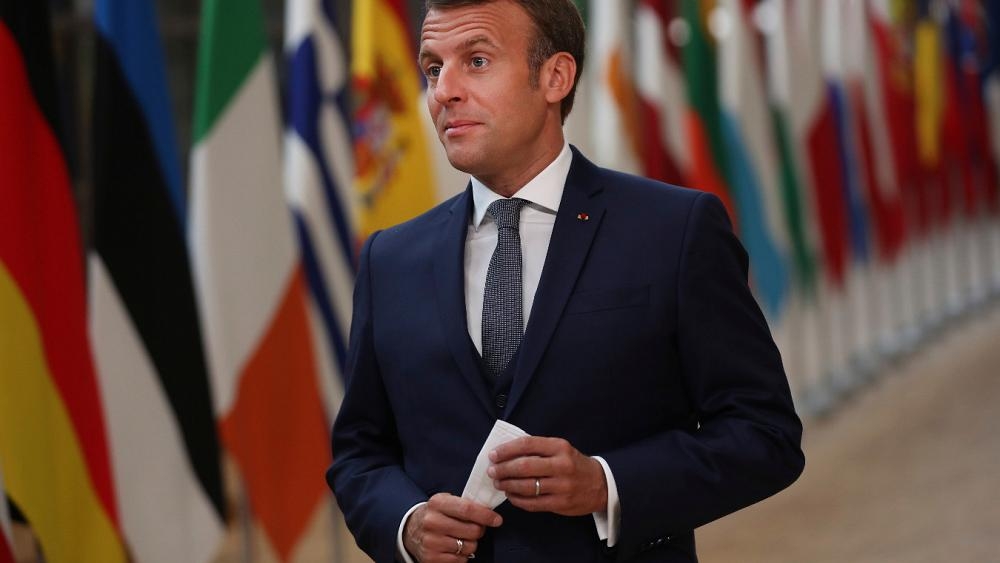 The former PM was arrested in corruption probe (Photo: EuroNews)
Gold Rallies As Citibank Says New Record Is ''Matter Of Time''
The rally in the gold price regained momentum on Monday as investors continue to pile into hard assets amid a flood of easy money on financial markets in the developed world and expectations of a prolonged period of ultra-low interest rates and currency debasement, as reported by Oil Price.
Gold for delivery in August, the most active contract on the Comex market in New York with 17 million ounces traded by early afternoon, touched a high of $1,823.40 an ounce, just short of a near 9-year high.
Gold is now up 19.7%, or $300 an ounce so far this year. The last time gold traded above $1,800 an ounce was September 2011, but it ended that year at $1,565 an ounce.
Bloomberg reports, according to Citigroup's third-quarter commodities outlook, the price of gold "is expected to climb to an all-time high in the next six-to-nine months, and there's a 30% probability it'll top $2,000 an ounce in the next three-to-five months."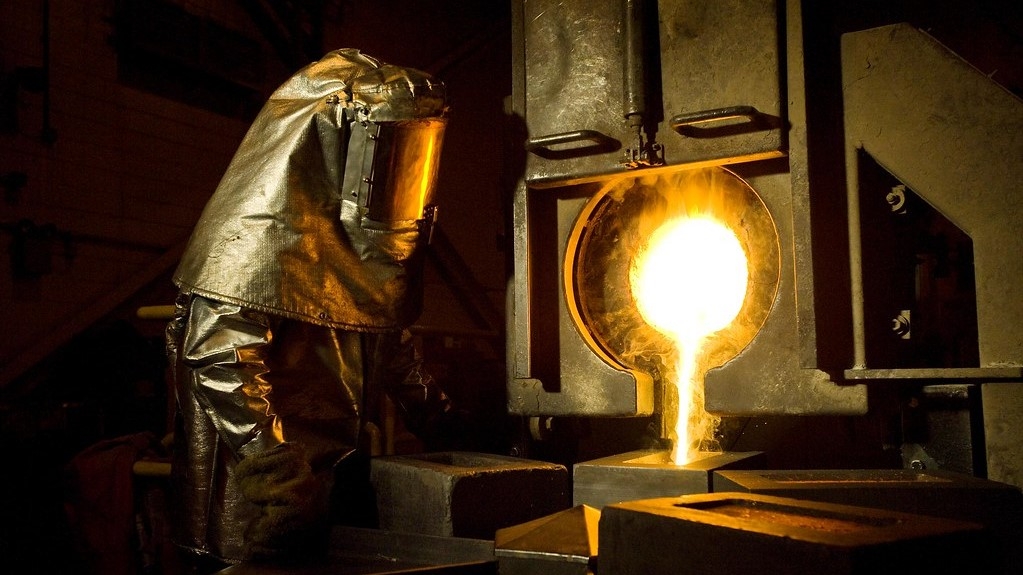 Gold Rallies As Citibank Says New Record Is ''Matter Of Time'' (Photo: Mining.com)
Jasmine Le