World news today July 19: China warns UK over basing aircraft carrier in the Pacific
World news today July 19: Beijing's ambassador to London has warned Britain against stationing a new aircraft carrier in the Pacific. Meanwhile, the death of Algerian ex-minister and a Japanese star, and oil price also make headlines today.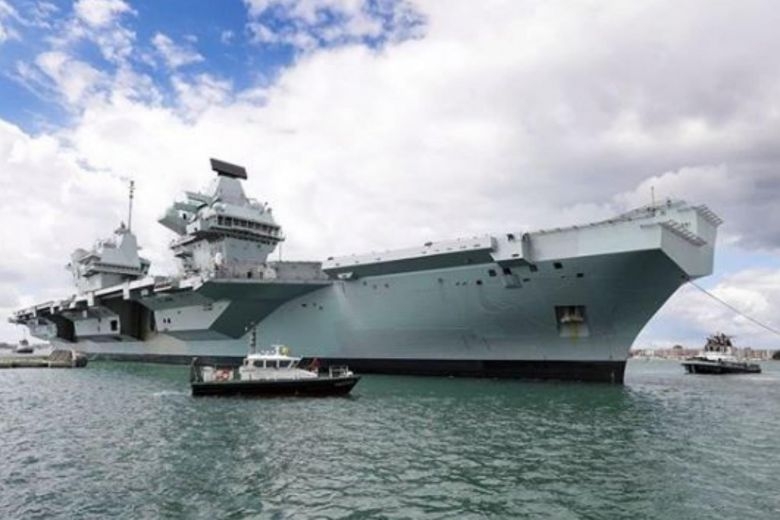 Beijing's ambassador to London has warned Britain against stationing a new aircraft carrier in the Pacific (Photo: Straits Times)
China warns UK over basing aircraft carrier in the Pacific
Beijing's ambassador to London has warned Britain against stationing a new aircraft carrier in the Pacific, arguing it would be a "very dangerous move" in a newspaper interview published Saturday.
Liu Xiaoming, China's top envoy in the UK, told The Times that as London cuts trading ties with the European Union later this year, it should not "gang up with the United States on the Chinese" with military deployments.
"After Brexit I think the UK still wants to play an important role in the world," he told the paper. "That is not the way to play an important role."
The Times reported this week UK military planners have hatched plans to station the HMS Queen Elizabeth carrier in the Pacific as part of an international alliance to counter China.
The £3.1 billion ($3.9 billion, 3.4 billion euros) vessel is due to set sail on her maiden deployment next year, on a tour that includes the region amid concerns over freedom of navigation in the South China Sea.
But the possibility of basing the carrier there more permanently comes as tensions between London and Beijing are rising over a host of issues, and as US-China relations also deteriorate markedly, as reported by AFP.
Algerian ex-minister dies of Covid-19 in jail
Ex-telecom minister Moussa Benhamadi, 67, who was close to ousted president Abdelaziz Bouteflika, contracted the novel coronavirus earlier this month and died on Friday, his brother Abdelmalek Benhamadi told AFP.
He had contracted the disease in prison and been transferred to an Algiers hospital where he died.
Another brother, Hocine Benhamadi, told the website of French-language daily Liberte that the ex-minister had fallen ill on July 4 and was only hospitalized nine days later.
Algeria has declared some 22,000 cases of COVID-19, including more than 1,000 deaths.
Moussa Benhamadi had been held in pre-trial detention at El Harrach prison since September 2019 as part of an investigation into corruption involving the Algerian high-tech firm Condor Electronics.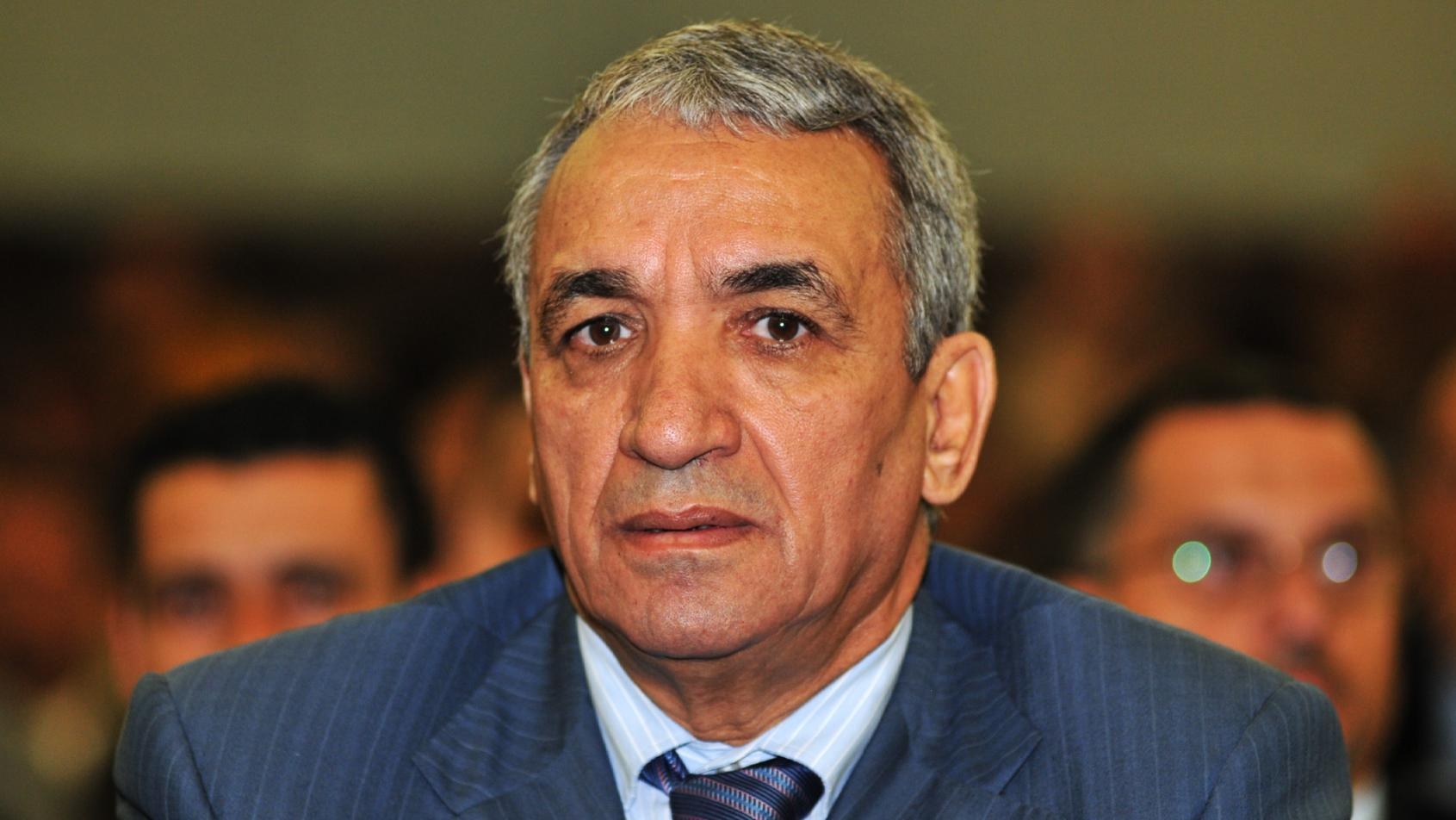 Moussa Benhamadi died at 67 in jail (Photo: Middle East Affairs)
Japanese actor Haruma Miura dies in suspected suicide
Popular Japanese actor Haruma Miura was found hanging Saturday at his Tokyo home and was later confirmed dead at a hospital, investigative sources said. He was 30.
As reported by Nikkei Asian review, the famous actor had committed suicide. He was found by his manager at his home and an apparent suicide note was in his room.
Miura appeared in a number of movies including "Attack on Titan," "Eien no Zero" (Eternal Zero), "Kimi ni Todoke" (From Me to You), and "Koizora" (Sky of Love). The Japanese star also started a career as a singer last year.
"The Confidence Man JP - Episode of the Princess" in which he had a role as a "romance scammer," is slated to hit Japanese screens next Thursday. Miura was scheduled to appear in a TV drama series starting in September and a musical kicking off at the year-end.
The sudden death shocked global fans.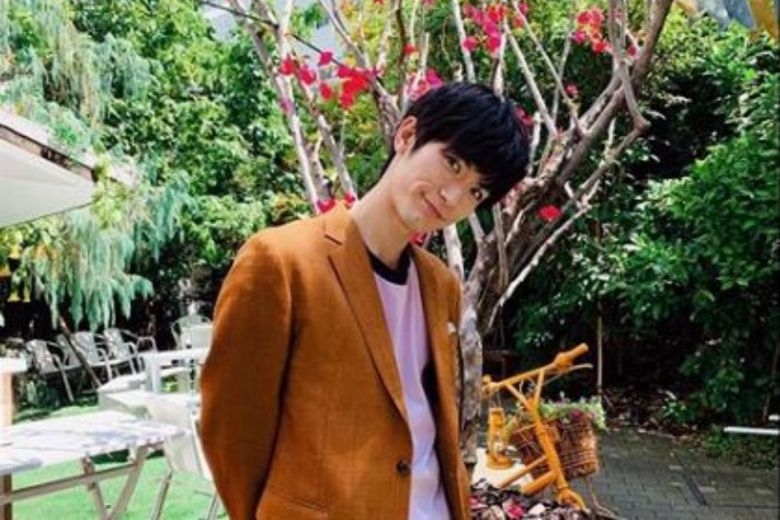 Haruma Miura (Photo: Straits Times)
Japan introduces $40 smart face mask that can interpret speech into 8 languages
The coronavirus made masks a must-have item for leaving home, and Japanese company Donut Robotics gave them an upgrade. The robotics company pivoted from designs for airport travelers to integrating those same functions into face masks, Business Insider reported.
Wearing a face mask while communicating can be a real struggle. With both transcription and translation capabilities, the C-Mask could be a solution to that problem.
The mask connects to a smartphone app over Bluetooth, where it can then transcribe speech, be used for calls, or translate Japanese into eight different languages, including English, Chinese, French, Korean, Vietnamese, Indonesia, Thai, Spanish.
It took Donut Robotics' designers only about a month to adapt the technology from the translator robot into the mask.
The C-Mask is worn over a typical face mask, which holds up the smart mask with its straps.
The first 5,000 C-Masks will ship in Japan in September.
The company also has plans to sell in Europe, the US, and China, and has received international attention since it was featured by Reuters.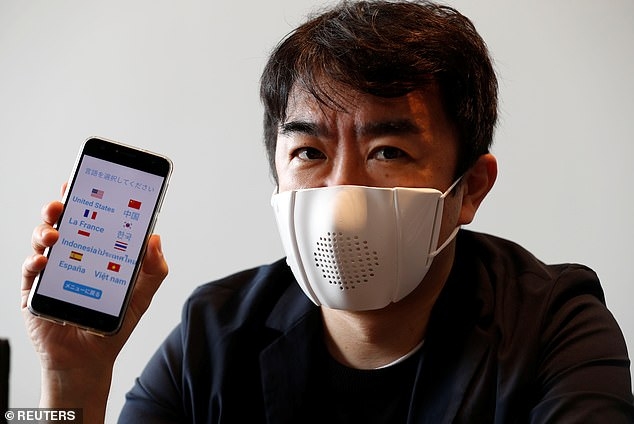 The $40 smart face mask can interpret Japanese into 8 languages (Photo: Reuters)
Shell: UK Could Achieve Goal To Ban Gasoline Cars Sales As Early As 2030
Shell believes that the UK government could bring forward its timeline to ban the sale of new gasoline and diesel vehicles as early as in 2030, with the "the right policy and incentives," Sinead Lynch, UK Country Chair at Shell, said on LinkedIn.
The UK government is currently consulting whether to move up the date for phasing out sales of diesel and gasoline-powered cars, including hybrids, from the original plan of 2040 to 2035 or sooner.
The Committee on Climate Change (CCC), the UK's top advisory panel on climate change, said in its annual report to Parliament last month that the UK should rebuild the economy by turning it greener, and called on the government to bring forward the date for phasing out the sale of gasoline and diesel vehicles to 2032 at the very latest.
Last year, the UK became the first major economy in the world to enshrine into law its target to reduce its greenhouse gas emissions to net-zero by 2050.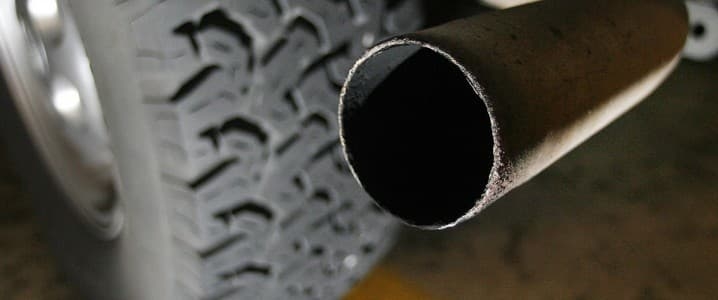 (Photo: Oil Price)
As Shell announced in April its ambition to become a net-zero emissions energy business by 2050 at the latest, its chief executive Ben van Beurden said earlier this month that the global economy and oil demand are most likely not headed for a V-shaped recovery as the pandemic will have a knock-on energy demand for years, Oil price reported.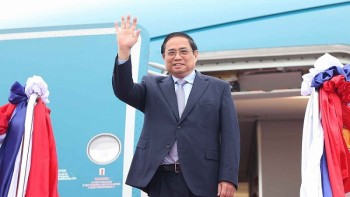 National
Vietnam News Today (Feb. 6): PM Chinh to pay official visits to Singapore, Brunei; Vietnam attends ASEAN+3 Tourism Ministers Meeting; Exports in 2023 and high demands from new generation FTAs; Digital technology to spearhead Vietnam's drive for Industry 4.0.