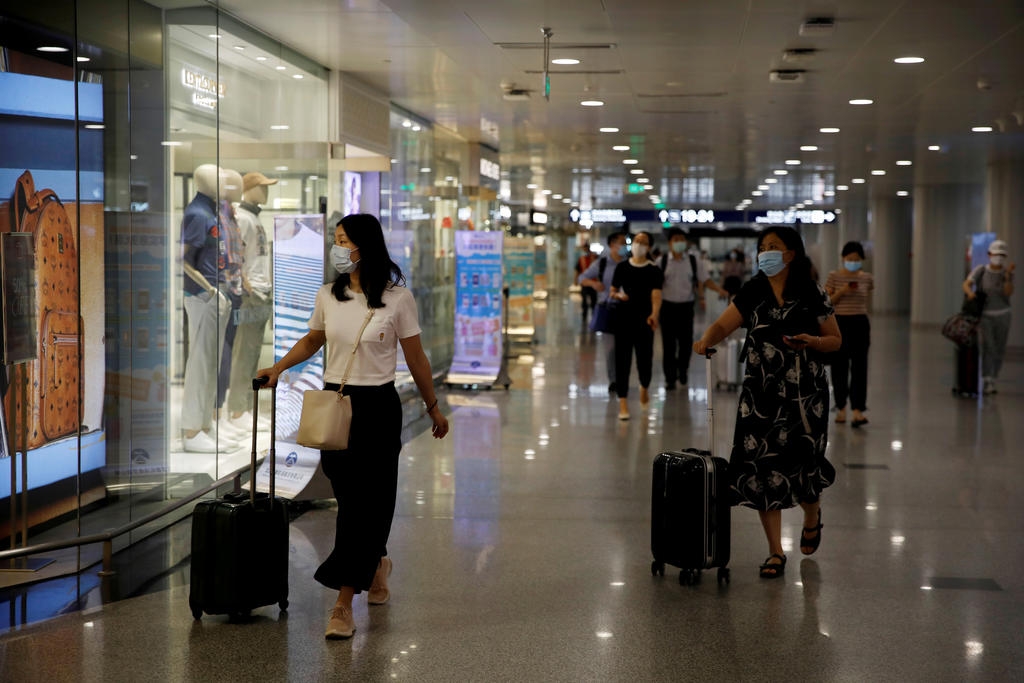 U.S. State Department eases China travel advisory for Americans (Photo: Today Online)
U.S. State Department eases China travel advisory for Americans
The U.S. State Department on Monday eased a travel advisory for Americans considering travel to China or Hong Kong from "Do Not Travel" to "Reconsider Travel," citing "improved conditions."
The new "Level 3" warning reflects the "arbitrary enforcement" of local laws, said the department, which had issued its highest "Do Not Travel" Level 4 warning in June.
China and the United States said in August they would each allow air carriers to double flights between the world's two largest economies to eight per week.
On Aug. 6, the U.S. State Department and Centers for Disease Control (CDC) and Prevention lifted its global advisory recommending U.S. citizens avoid all international travel because of the coronavirus pandemic, and instead issued a raft of high-level warnings for individual countries.
The CDC also dropped its global advisory warning against all nonessential international travel due to the COVID-19 pandemic.
US ambassador to China Terry Branstad to step down as tensions escalate
Terry Branstad will be stepping down as US ambassador to China, Secretary of State Mike Pompeo confirmed Monday, as tensions between the two nations escalate.
Pompeo announced the news regarding Branstad's departure in a series of tweets sent Sunday night into Monday morning.
While Pompeo declined to provide a reason for Branstad's sudden departure, he praised the former Iowa governor's work for the Trump administration overseas.
Branstad, the former two-term Iowa governor and early supporter of the commander-in-chief, began his tenure as US ambassador to China in mid-2017.
According to the South China Morning Post, the outgoing ambassador was formerly referred to by Beijing as "an old friend of the Chinese people."
The move comes as relations between the US and China continue to hit new lows.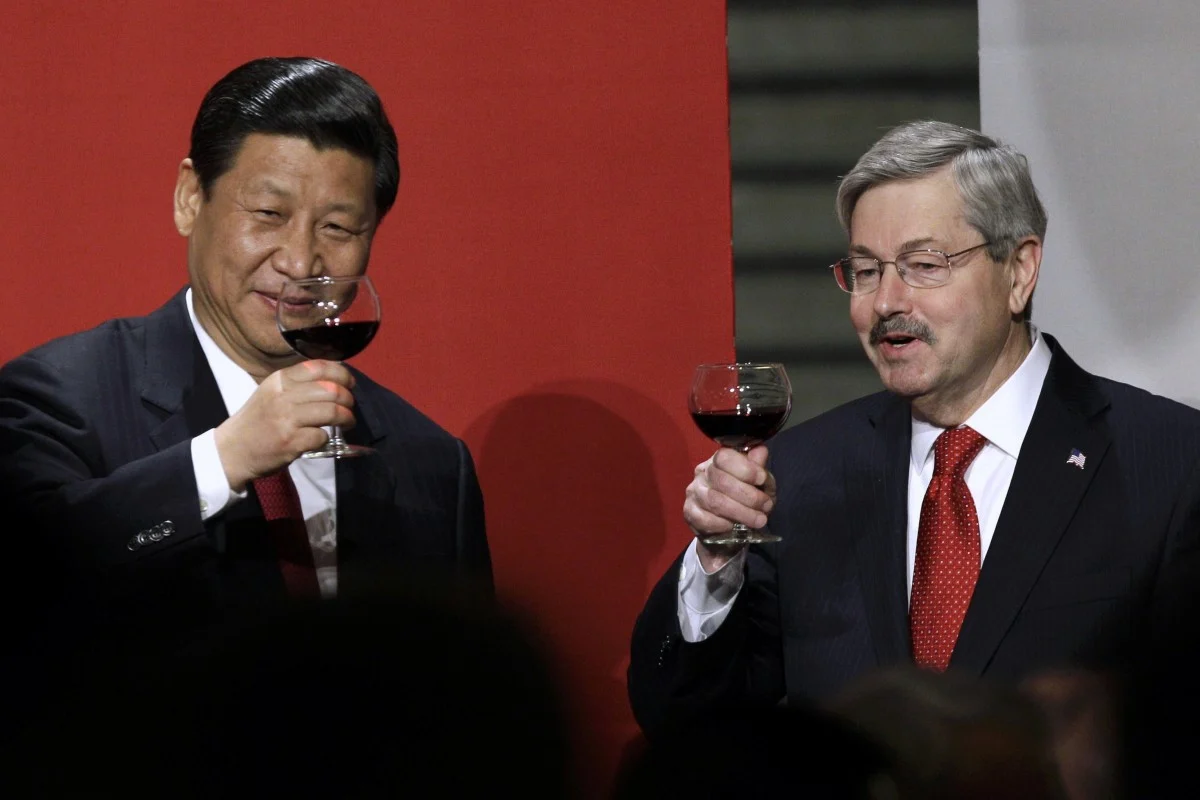 Terry Branstad will be stepping down as US ambassador to China, Secretary of State Mike Pompeo confirmed Monday (Photo: AP)
Europe must prepare for rise in COVID-19 deaths in October and November, WHO warns
"It's going to get tougher. In October, November, we are going to see more mortality," Hans Kluge, Director of WHO's European office, was quote by Euro News.
Many countries in Europe have recently toughened up measures to control the spread of SARS-CoV-2 — the virus that causes COVID-19 — following weeks of rising infections although the number of deaths has remained stable.
France registered more than 10,000 daily new infections for the first time since the beginning of the pandemic on Saturday. The Austrian Chancellor, Sebastian Kurz, warned that the country is on the cusp of a second wave on Sunday and toughened up face mask requirements while in England, tougher rules were also introduced on Monday including a ban on gatherings of more than six people, in both private and public settings.
"It's a moment where countries don't want to hear this news, and I understand," Kluge added.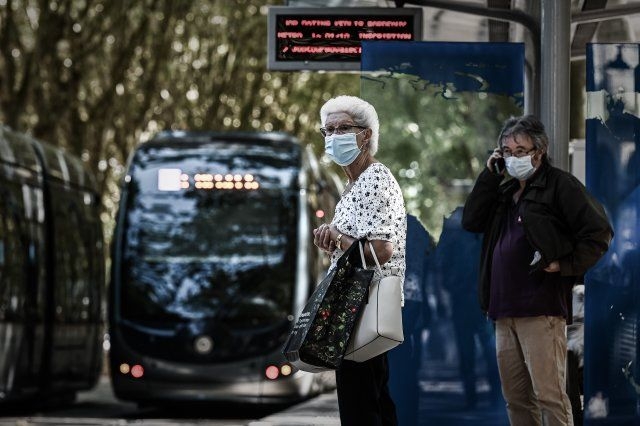 (Photo: Yahoo News UK)
He said he wanted to send the "positive message" that the pandemic "is going to finish, at one moment or another" but stressed that a vaccine may not be the silver bullet many hope it will be.
"I hear the whole time, 'The vaccine is going to be the end of the pandemic.' Of course not!" he said.
"We don't even know if the vaccine is going to help all population groups. We are getting some signs now that it will help for one group and not for the other," he explained.
"The end of the pandemic is the moment that we as a community are going to learn how to live with this pandemic. And it depends on us and that's a very positive message."
The 55 countries included in the WHO Europe region are meeting virtually on Monday and Tuesday to discuss the evolution of the pandemic.
Gold price forecast: Gold market continues to rally
Gold markets have rallied a bit during the trading session on Monday to kick off the week, with an eye on the $2000 level above which is massive resistance. I think at this point we need to pay attention to the crosswinds around the world to continue to cause issues, and with central banks around the world looking to loosen monetary policy, it should be good for gold over the longer term, according to FX Empire.
The 50 day EMA underneath is at the $1918 level, and I think at this point it is likely that the market will respect that going forward. Even if we do break down below there, I think that the $1900 level offers support. In the scenario that we do in fact break down below there, then the $1800 level will be a larger "buy-and-hold" area.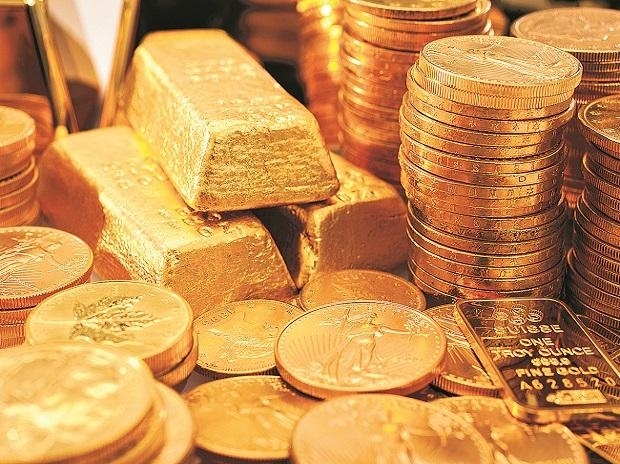 (Photo: Business Standard)
It is very difficult to imagine a scenario where gold suddenly becomes bearish for any significant amount of time. After all, there are a lot of fears out there when it comes to the global economy as well, so with that being the case it is likely that we will see people look towards "hard money" such as gold and silver in order to protect their wealth.
Ultimately, this is a market that continues offer value on dips and therefore that is how I will trade this market going forward. If we can break above the $2000 level, it is likely that we then go towards the $2100 level, perhaps even breaking above there and looking towards the $2500 level which is my longer-term target.
Jasmine Le