Japanese Chief Cabinet Secretary Yoshihide Suga (Photo: Tunisia News)
Japan's Suga poised to win party race, headed for the premiership
Japanese Chief Cabinet Secretary Yoshihide Suga, a longtime loyal aide of outgoing Prime Minister Shinzo Abe, was poised to win a ruling party leadership election on Monday, virtually ensuring that he replaces Abe this week in the nation's top job.
Suga, 71, who has said he would pursue Abe's key economic and foreign policies, is expected to get the bulk of votes from 394 Liberal Democratic Party (LDP) lawmakers and is likely to win a majority of 141 votes from the party's local chapters, as reported by Reuters.
The winner of the LDP race is virtually certain to be elected prime minister in a parliamentary vote on Wednesday because of the LDP's majority in the lower house. He will serve out Abe's term as party leader through September 2021.
Suga has said he would continue Abe's signature "Abenomics" strategy of hyper-easy monetary policy, government spending, and reforms while juggling the challenges of COVID-19 and a slumping economy and confronting longer-term issues such as Japan's ageing population and low birthrate.
Suga, whose resume is thin on diplomatic experience, faces geopolitical challenges such as building ties with the winner of the Nov. 3 U.S. presidential election and balancing concern over China's maritime aggressiveness with bilateral economic interdependence.
Putin apologizes to Serbian leader over post by Russian ministry spokeswoman
Russian President Vladimir Putin has issued a rare apology to his Serbian counterpart over a post by the foreign affairs ministry's spokeswoman which appeared to compare Aleksandar Vicic to Sharon Stone's racy Basic Instinct character, Euro News reported.
Maria Zakharova, the spokeswoman for the Russian Foreign Affairs Ministry, posted a picture of Vucic's meeting with US President Donald Trump at the White House last week with a picture of Sharon Stone's legs from the Basic Instinct movie underneath.
In the particular scene, Sharon Stone's character is being interrogated by police and briefly uncrosses her legs, exposing herself.
Zakharova wrote in the post: "If you are invited to the White House but your chair stands like you are in an interrogation, you should sit like in picture number 2. Whoever you are. Just trust me".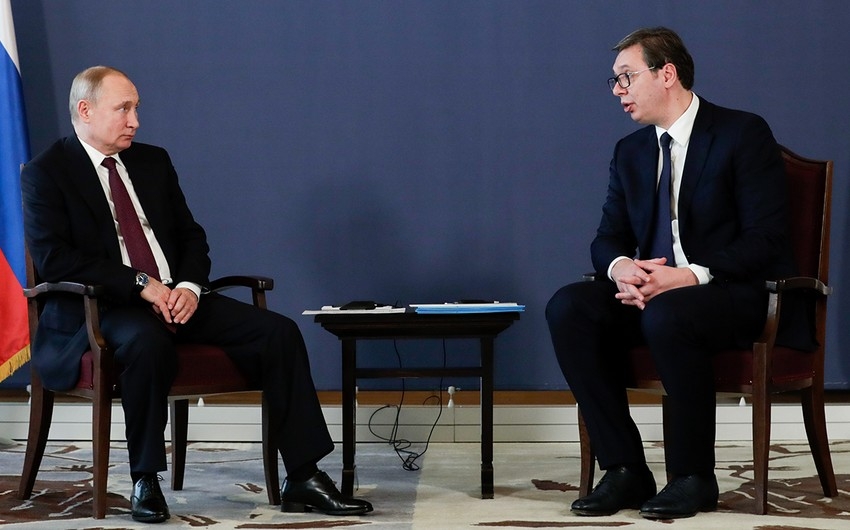 Russian President Vladimir Putin has issued a rare apology to his Serbian counterpart over a post by the foreign affairs ministry's spokeswoman (Photo: Azerbaycan)
She apologized two days later by updating the post, saying that it had been "misinterpreted". She added that she meant to criticize the "arrogant attitude" of the US administration.
Vucic, who held a telephone conversation with Putin on Thursday, later told Serbian television that both the Russian leader and the Minister for Foreign Affairs, Sergei Lavrov, had personally apologized to him.
"President Putin never apologized to me for anything and even Sergei Lavrov, but because of this post, both did, even though I didn't even mention it and as a polite person I would never have mentioned it," he was quoted as saying.
WHO reports record one-day increase in global coronavirus cases
The World Health Organization reported a record one-day increase in global coronavirus cases on Sunday, with the total rising by 307,930 in 24 hours.
According to Reuters, the biggest increases were from India, the United States and Brazil.
Meanwhile, Deaths rose by 5,537 to a total of 917,417.
India reported 94,372 new cases, followed by the United States with 45,523 new infections and Brazil with 43,718. Both the United States and India each reported over 1,000 new deaths and Brazil reported 874 lives lost in the past 24 hours.
India leads the world in new cases reported each day and set a global record last week with 97,570 cases reported in a single day.
COVID-19 infections are still rising in 58 countries, including surges in Argentina, Indonesia, Morocco, Spain and Ukraine, according to a Reuters analysis.
New cases are falling in the United States and are down about 44% from a peak of more than 77,000 new cases reported on July 16. Cases in Brazil are also trending downward.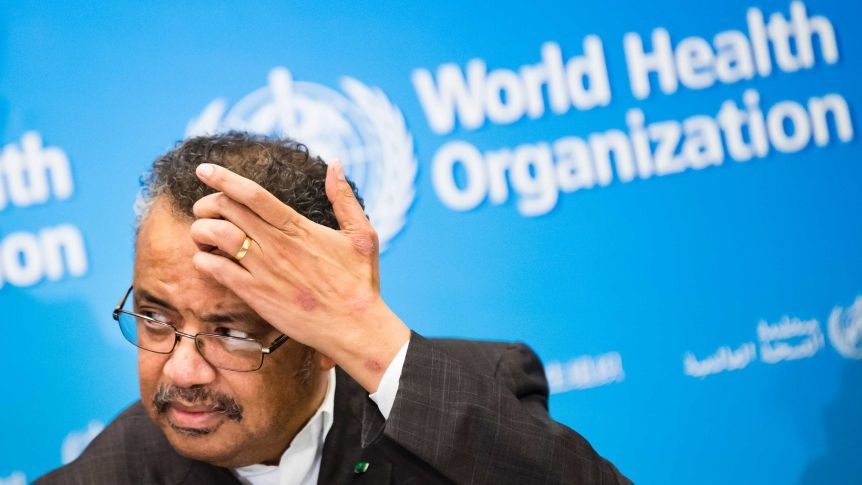 WHO General Director Tedros Adhanom Ghebreyesus (Photo: ABC)
Gold markets continue to find buyers underneath
Gold markets continue to find buyers on dips, as we have seen a lot of resiliency. We are very much in an uptrend but have been somewhat sideways recently.
Gold markets initially dipped a bit during the trading session on Friday, but I did find buyers a little later in the day. Ultimately, the 50 day EMA will offer plenty of support from a technical analysis standpoint, so that should be paid attention to as it is just above the psychologically important $1900 level. With that being the case, I do believe that it is only a matter of time before buyers come in on dips, especially if we do end up seeing continued US dollar weakness. Recently, we have seen the dollar strengthened a bit but that could be thought of as a correction at this point.
The $2000 level above will more than likely continue to offer significant psychological resistance, but it also offers a nice target for traders trying to take advantage of overall momentum. I do think that it is only a matter of time before we try to get back up there, and perhaps even break above it.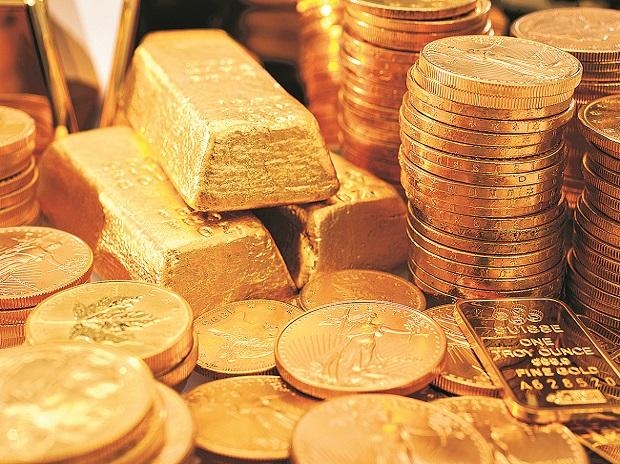 (Photo: Business Standard)
Once we do, then it opens up a move towards the $2100 level, an area that had recently brought in a lot of selling. A break above there obviously will continue to expand the bullish run of this market, allowing the uptrend to continue going much higher, probably based upon a softer US dollar, or possibly even based upon the fact that central banks around the world continue to loosen monetary policy, FX Empire reported.
Jasmine Le